Disclosure: The information and samples have been provided by General Mills through Platefull Co-Op.
This is a review for those with a sweet tooth and love for all things ooey, gooey, and chewy! That includes myself. Do you love the deliciousness of a warm molten chocolate cake or the pure ooey-gooey fun of s'mores? Now it's easier than ever to get the dessert flavors you love at home with Pillsbury Melts. Pillsbury Melts have ooey-gooey filling inside a delicious cookie topped with a sweet chocolate drizzle. Not only is this taking the cookie to a new level but it also gives you a delectable dessert in under 20 minutes! These are now available in two yummy flavors, Molten Fudge Cake and S'more Sensation.

As a quick after school treat I made the S'more Sensation flavor for Toodie to come home to. The cookie dough is already prepared into evenly cut squares which can be baked in the oven for about 15 minutes. Once they are cooked and cooled you add the provided chocolate drizzle on top. These cookies were SO good. It was just like biting into a traditional s'more. The inside was filled with a sweet marshmallow filling which kept the cookie soft and chewy. They were even better paired with a big glass of milk! You can find Pillsbury Melts Filled Cookies in the refrigerated cookie dough section at your local grocery store. Keep your eyes peeled for their new packaging which is pictured below.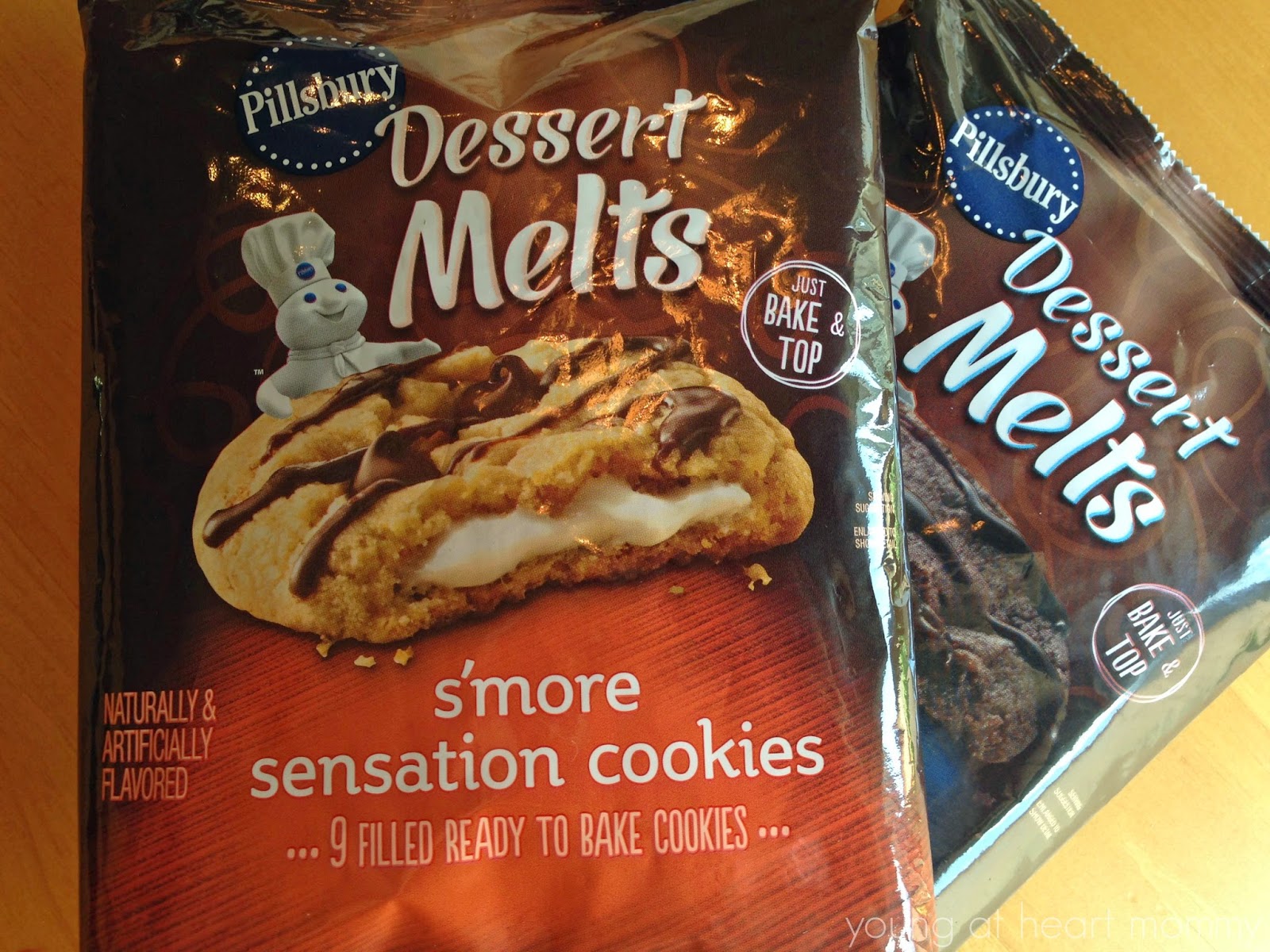 Which flavor of the new Pillsbury® Melts are you looking forward to trying?