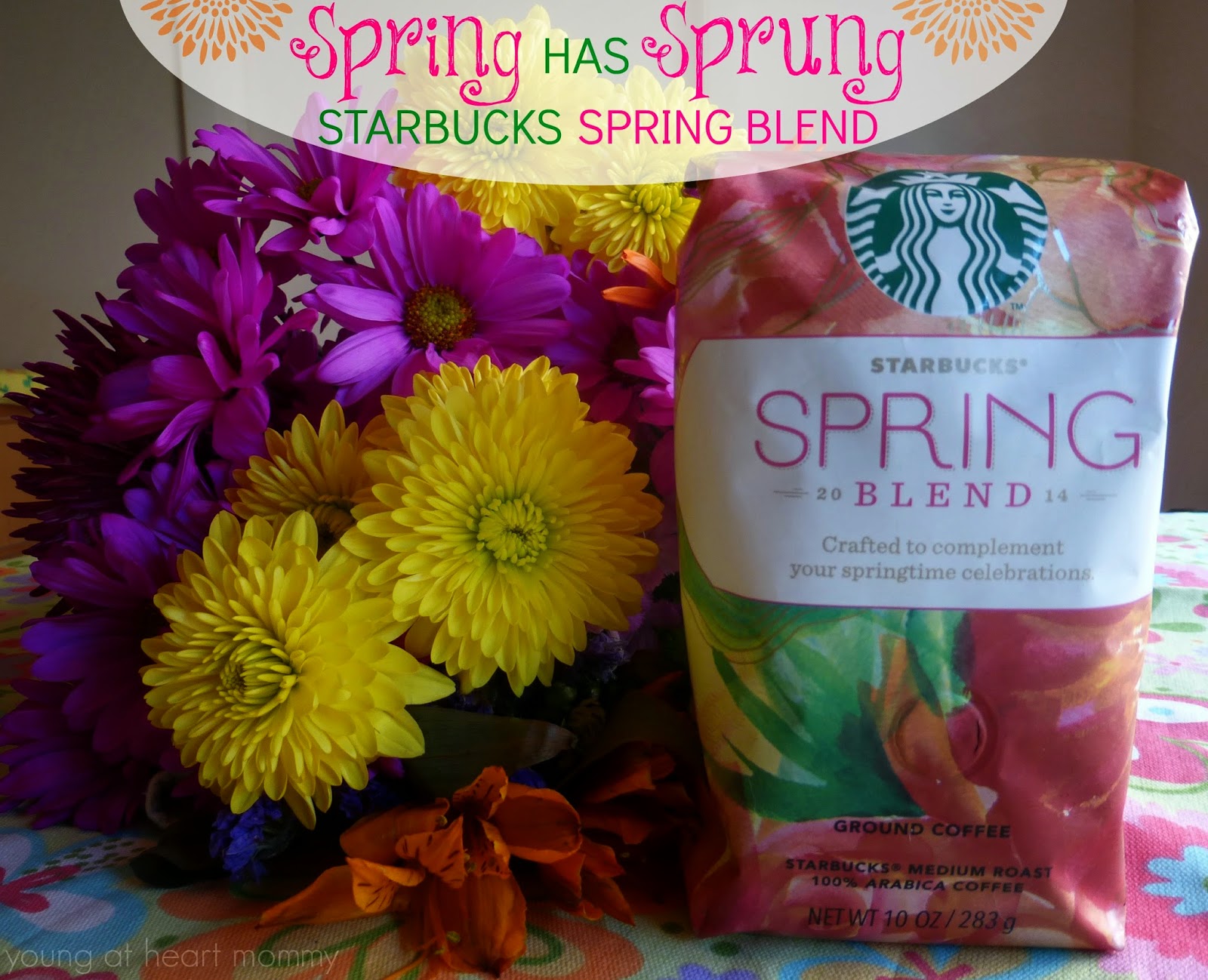 Have you sprung into Spring yet? It's not too late! Spring is the season of new beginnings and transformations. Flowers are blooming, butterflies are hatching, and nature around us is coming to life. I love this time of year because it feels like a fresh start and also a chance to experience something new. This week I tried the seasonal Starbucks Spring Blend for the first time and was delighted by its rich flavor. This blend is remarkably balanced, combining exquisite beans from Latin America and East Africa. It reveals spirited, juicy notes and a medium body. It pairs perfectly with buttery shortbread and early harvest berries. The balance of milk chocolate and sweet orange notes are the perfect complement to any Spring time celebration. Speaking of celebrations Spring also brings about one of my favorite holidays, Easter.

Starbucks Spring Blend has helped in keeping me awake for all of the important pre-Easter activities this week. I didn't even realize how fast the holiday was approaching until I saw a big sign on Toodie's classroom door about their Spring party on Thursday. I still have so much to do and the clock is ticking! There are a lot of things that must be done before Sunday arrives.We have to visit the Easter Bunny himself, put together Toodie's basket, decorate our eggs, and stuff the plastic ones full of candy for the hunt. Not to mention, I have to practice making bunny tracks out of cooking flour before the big day! Thank goodness for a delicious cup of coffee to keep me sane, focused, and energized while I attempt in getting all of these traditions done in timely manner.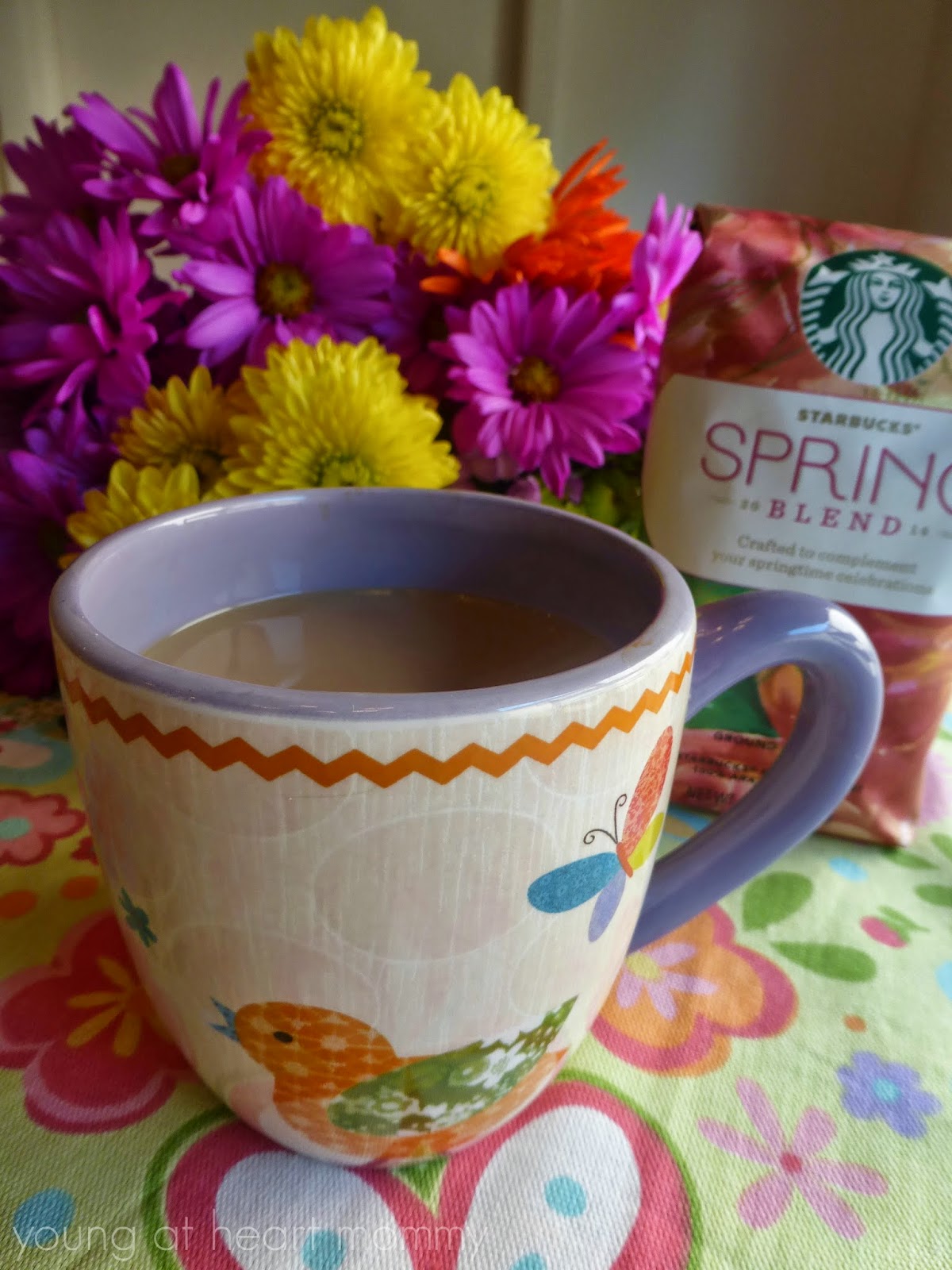 Over the years our family has developed quite a few holiday traditions, from Christmas to Easter and even Valentine's Day. When Spring is in full bloom I begin shopping and searching for the perfect Easter basket ideas. This is one of my favorite traditions and I think it's because I am ultimately turning into my own mother. When I was little she always made my basket from start to finish, handpicking each goodie with love and care. Today I find myself doing the same with my own daughter, paying attention to each and every detail to make Easter morning special.
Easter is only a week away and I entered panic mode this morning. I wondered if I had enough time to do everything I needed to before the big day. Treat cups for school still needed to be stuffed and a big brown bag filled with surprises was hiding in the back of my closet. Not to mention I only got 4 hours of sleep last night thanks to Netflix documentries. I needed a miracle but knew a hot cup of coffee would do. The sweet aroma of Starbucks Spring Blend filled my living room as I prepared to tackle my Easter To Do List. First up, turning a mess into a masterpiece!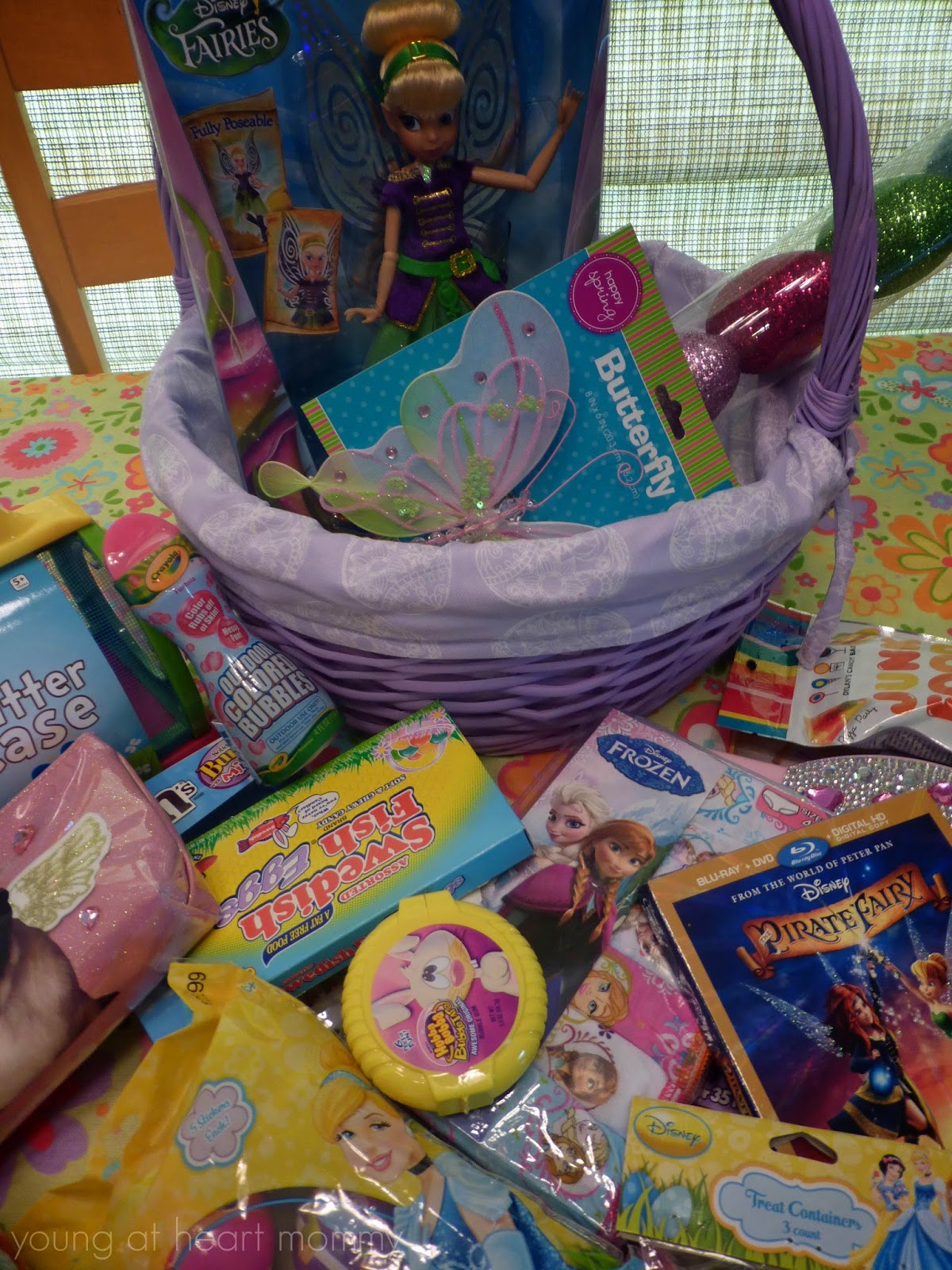 With a slight caffeine boost I was able to transform a scattered table covered with candy, toys, and goodies into a beautiful basket. Two cups later and I really did have some added pep to my step! There is something unique about the Spring Blend besides it being absolutely delightful. The milk chocolate and orange flavors are pleasantly delicious. They compliment one another and even poured over ice it has a distinct juicy taste to it. I really enjoyed it and am sad this is only available as a seasonal flavor because I like my coffee with a hint of citrus. I've tried several Starbuck's blends and this is one of my favorites.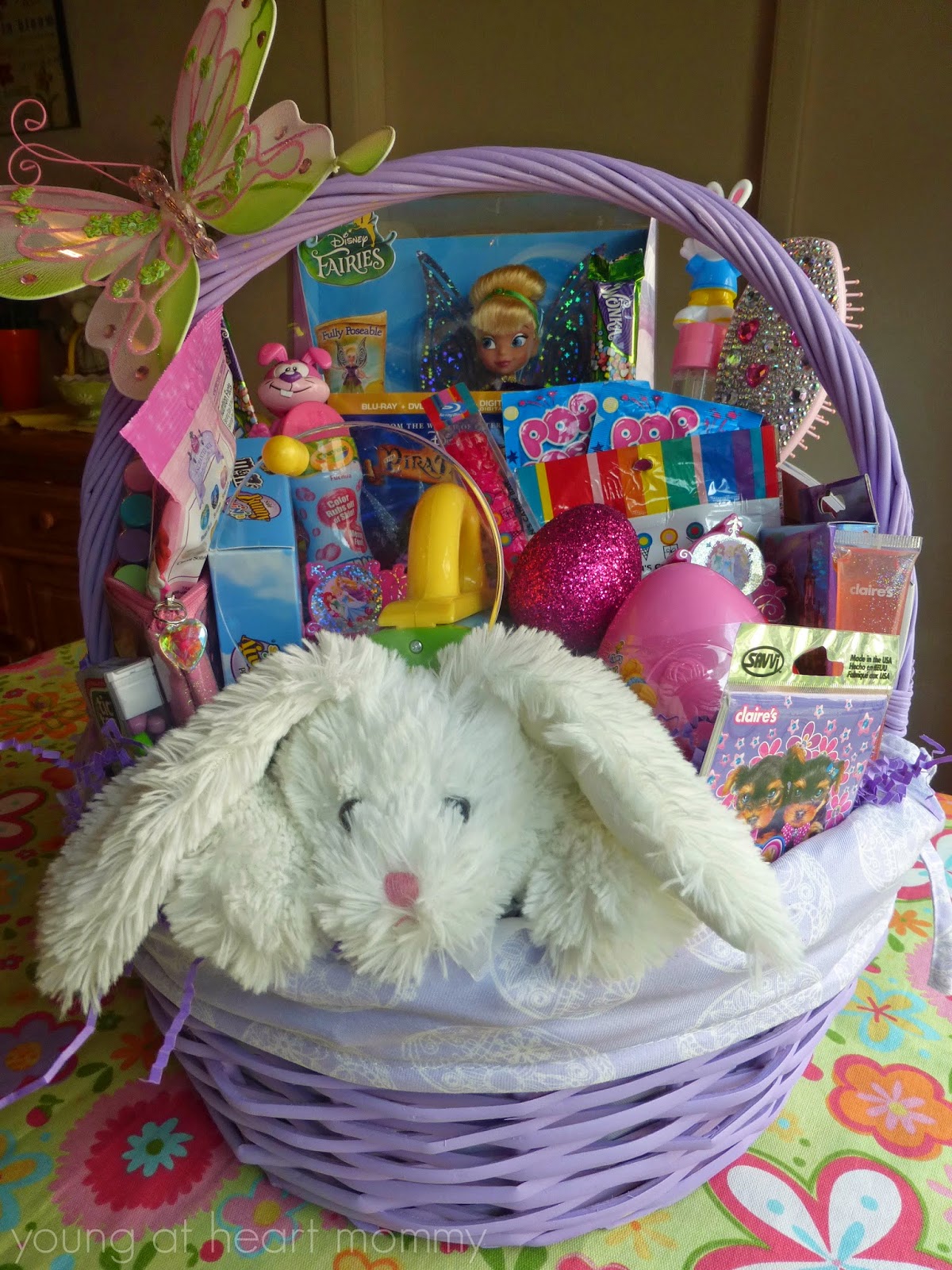 I have mentioned before in my previous holiday posts that traditions are very important to myself and my family. When I became a mom I knew that I wanted to keep them alive and thriving. In addition to decorating eggs and putting together the perfect basket we also make sure to get a yearly picture with the Easter Bunny himself! I remember Toodie's first visit was incredibly painful and filled with terrifying screams of terror. That was five years ago and today the experience is much more enjoyable for her, and the poor soul in the bunny suit. I can't imagine how many screaming children they hold on a daily basis. If anyone could use a Starbucks it's them! This afternoon we made a quick stop after school and made another Spring time memory to look back on.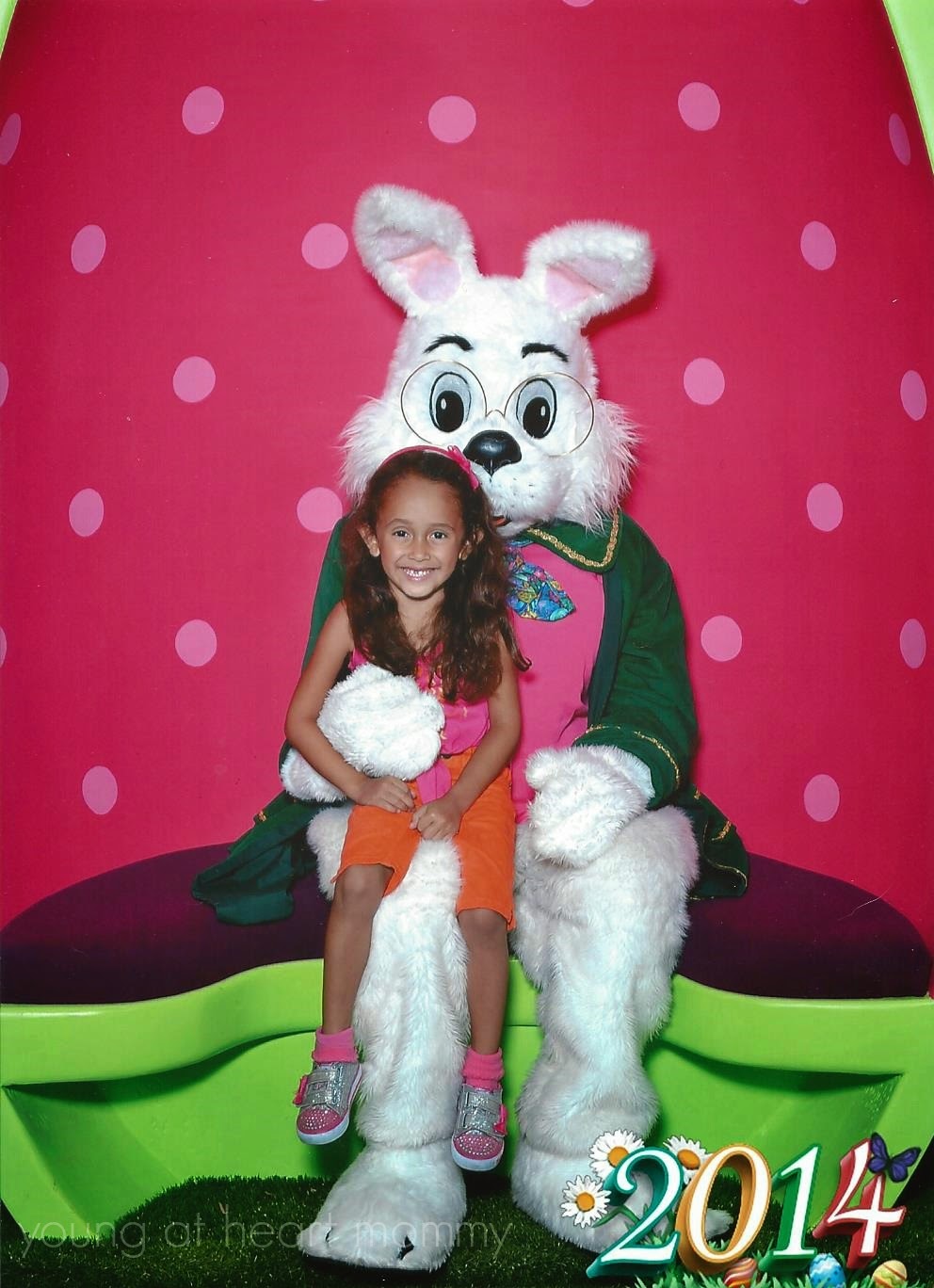 Are you creating new memories this Spring or keeping up with Easter traditions? I suggest grabbing a bag of the seasonal Starbucks Spring Blend to complement your special moments before it's gone! Be on the lookout for the fun floral packaging at your local grocery store and Starbucks locations.


Disclosure: Starbucks & Modern Mom provided me with Starbucks samples in order to facilitate this review . I am not being compensated and all opinions are my own!