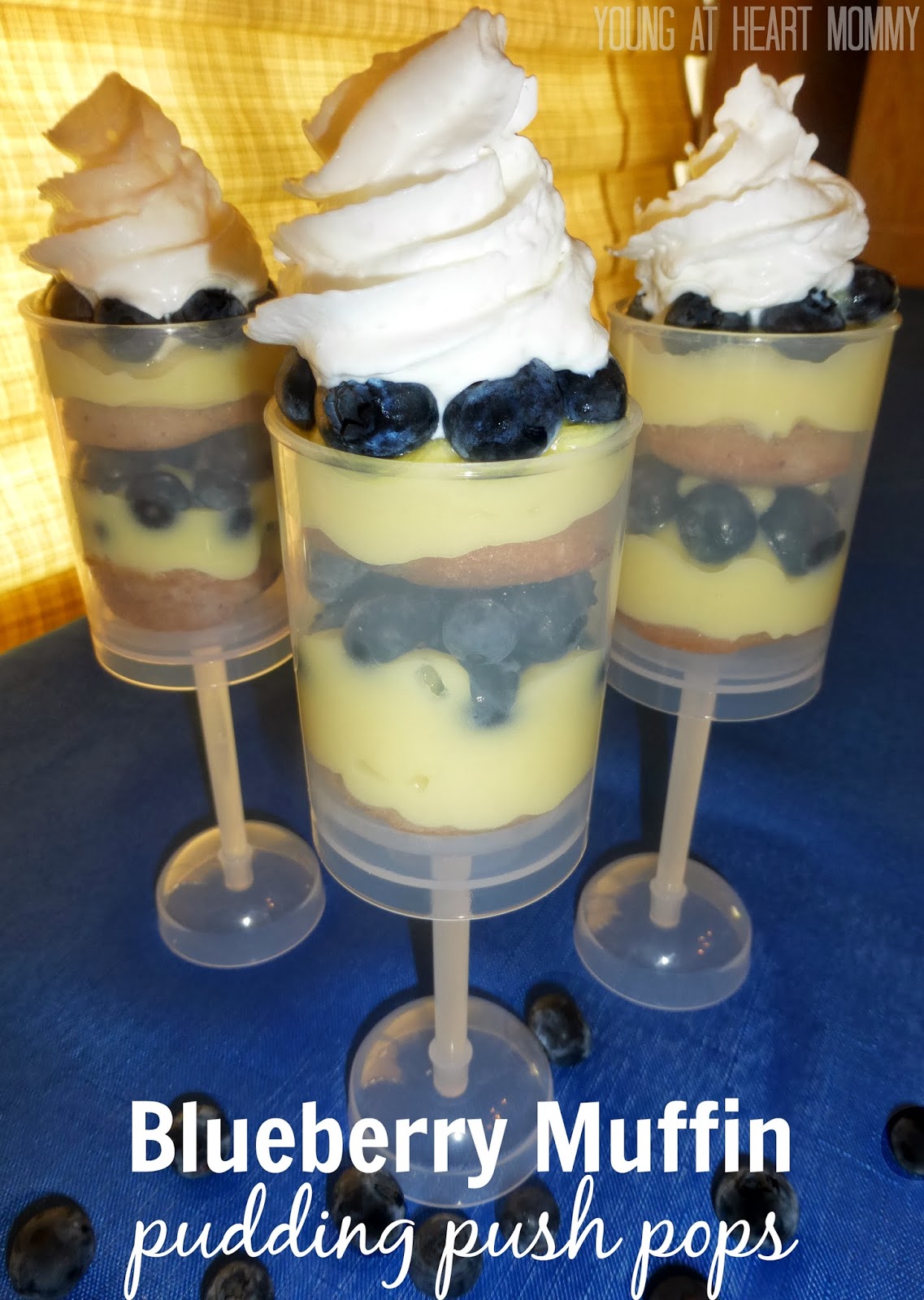 I love baking. I truly do. If you've been around here long enough then you probably can confirm this. But these days I find myself tired of cake, frosting, sprinkles, the process, the clean up, and the waiting. Sometimes it's just nice to have an easy recipe that you can whip up in a matter of minutes and not have to clean a ton of sticky utensils after. I've had a box of the plastic cake push up pops sitting in my garage for some time now. I didn't want to make the same old boring layered cake concoction so I decided to base my recipe on one of my favorite snacks; mini muffins. No bake, no mess, no problem! You can make and consume these little guys in less than 30 minutes from start to finish.

NO BAKE Bluberry Muffin Pudding Push Pops Recipe
1 box of Entenmann's Little Bites Blueberry Muffins

1 package of blueberries

1 package of Jell-O Instant Vanilla Pudding

whip cream (optional topping)

plastic dessert push pops

Ziploc bag or disposable decorating bag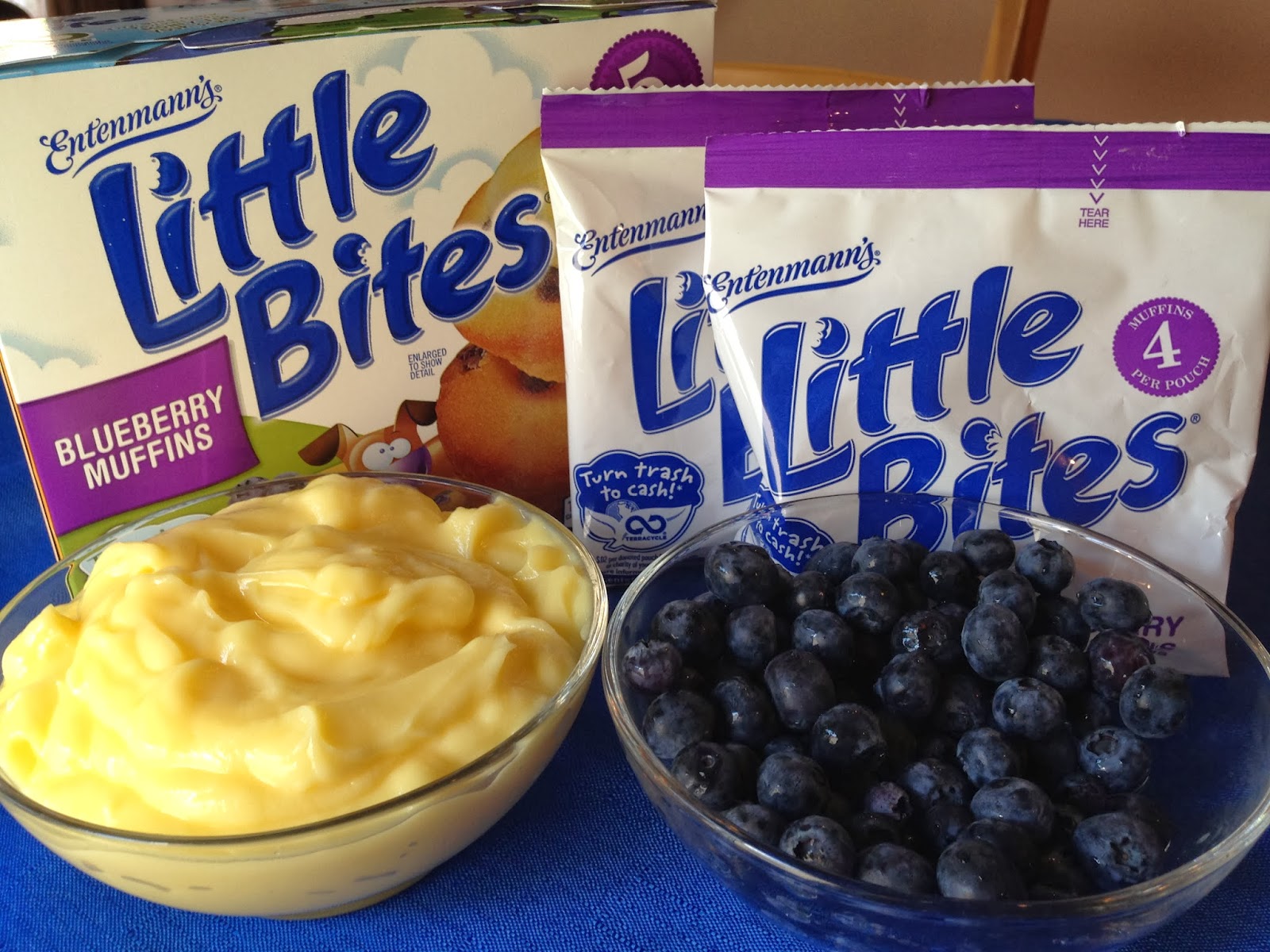 Prepare your instant vanilla pudding and place in the refrigerator for 10-15 minutes or until chilled.

Remove little bite muffins from their packages. You will need 2 per push pop. Push one blueberry muffin into the bottom of each container with your finger. Make sure it is pushed all the way down so you have plenty of room for the other layers.

Fill a Ziploc bag with vanilla pudding and cut off one of the corners. Use this to pipe the pudding layers on top of the muffin.

Add a layer of fresh blueberries on top of the pudding.

Repeat steps until there are two layers of each filling.

Place push pops in the refrigerator until you are ready to eat.

Add whip cream or Cool Whip on top for the final touch.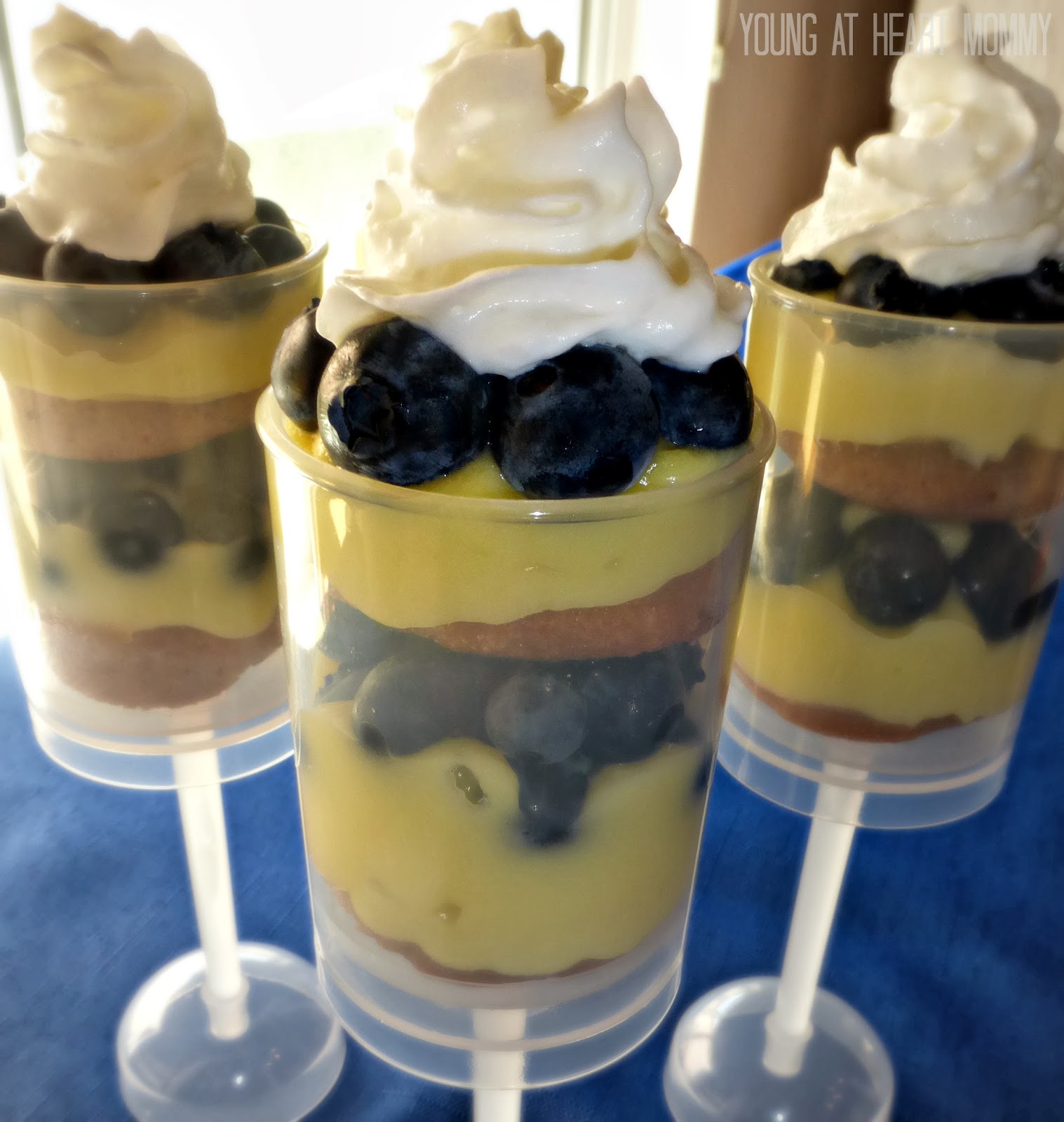 These Blueberry Muffin Pudding Push Pops are a refreshing treat for the Spring & Summer time. If you allow them to sit in the refrigerator for 15-20 minutes before eating, the muffin will soak up the pudding and combine all of the flavors together. You can also substitute the pudding for ice cream and stick these in the freezer. Either way these are a yummy alternative to your typical cake pop with frosting!