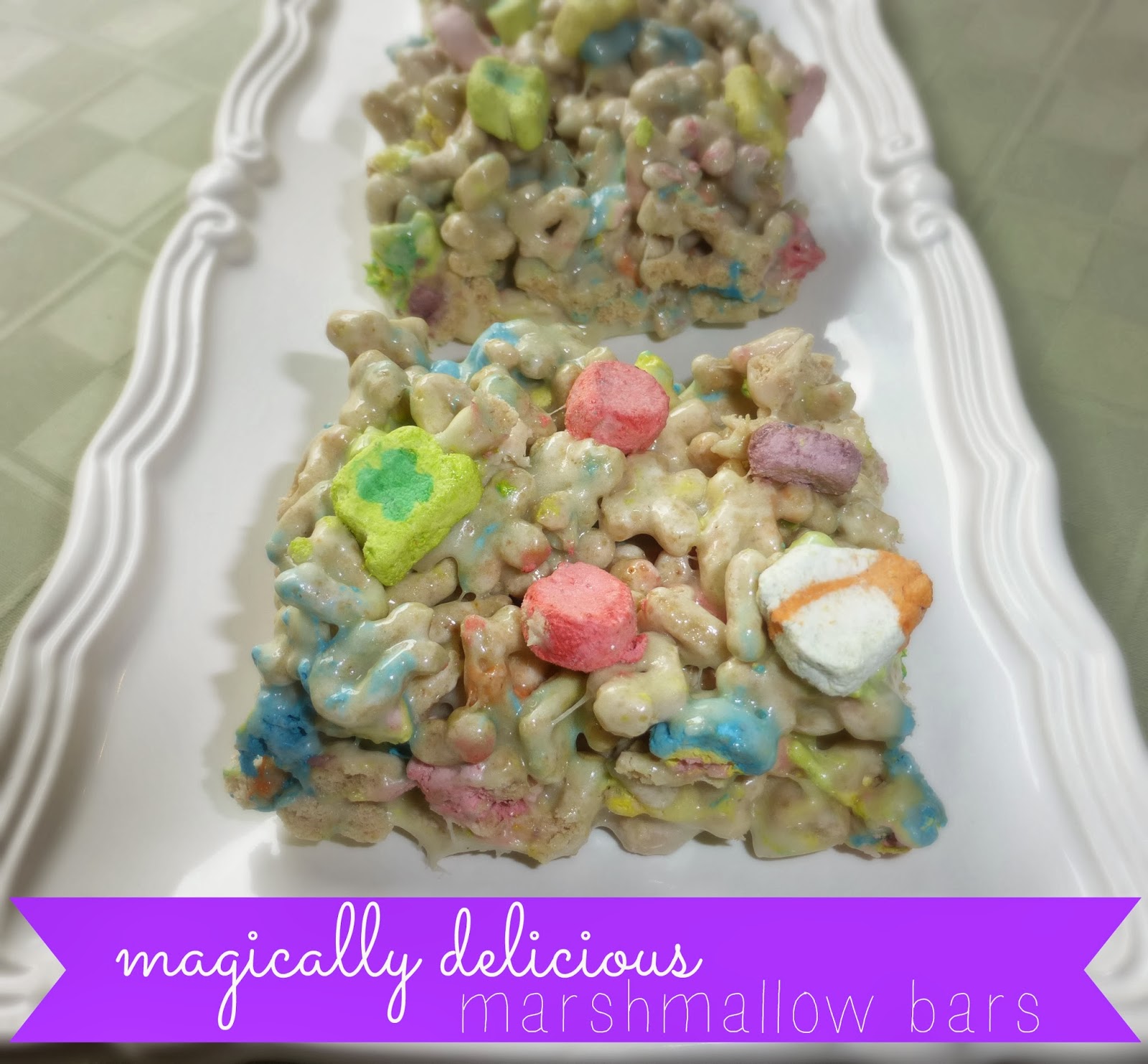 For over a week I have been gazing at the giant box of family size Lucky Charms cereal that have been sitting on my kitchen counter. Toodie LOVES her Lucky Charms. We buy them frequently, more like weekly, and they are gone quicker than I can keep them in the pantry. When I was younger I remember picking all of the marshmallows out and pouring the plain cereal back in the box for the next poor soul to discover.Sugar makes you do crazy things and many boxes fell victim to my scheme. With this memory in mind I knew that I could turn our favorite cereal into something even more addicting. Yes, it is possible. I created something amazing and incredibly simple to make. They also don't require any baking!

I have yet to find one person in this world that doesn't love the ooey gooey delicious-ness of a Rice Krispie Treat. They're a classic dessert for children and adults. Using that giant box of Lucky Charms that have been eyeballing me I made Magically Delicious Marshmallow Bars. Forget the pot of gold because I doubt any leprechaun can keep their little hands off these!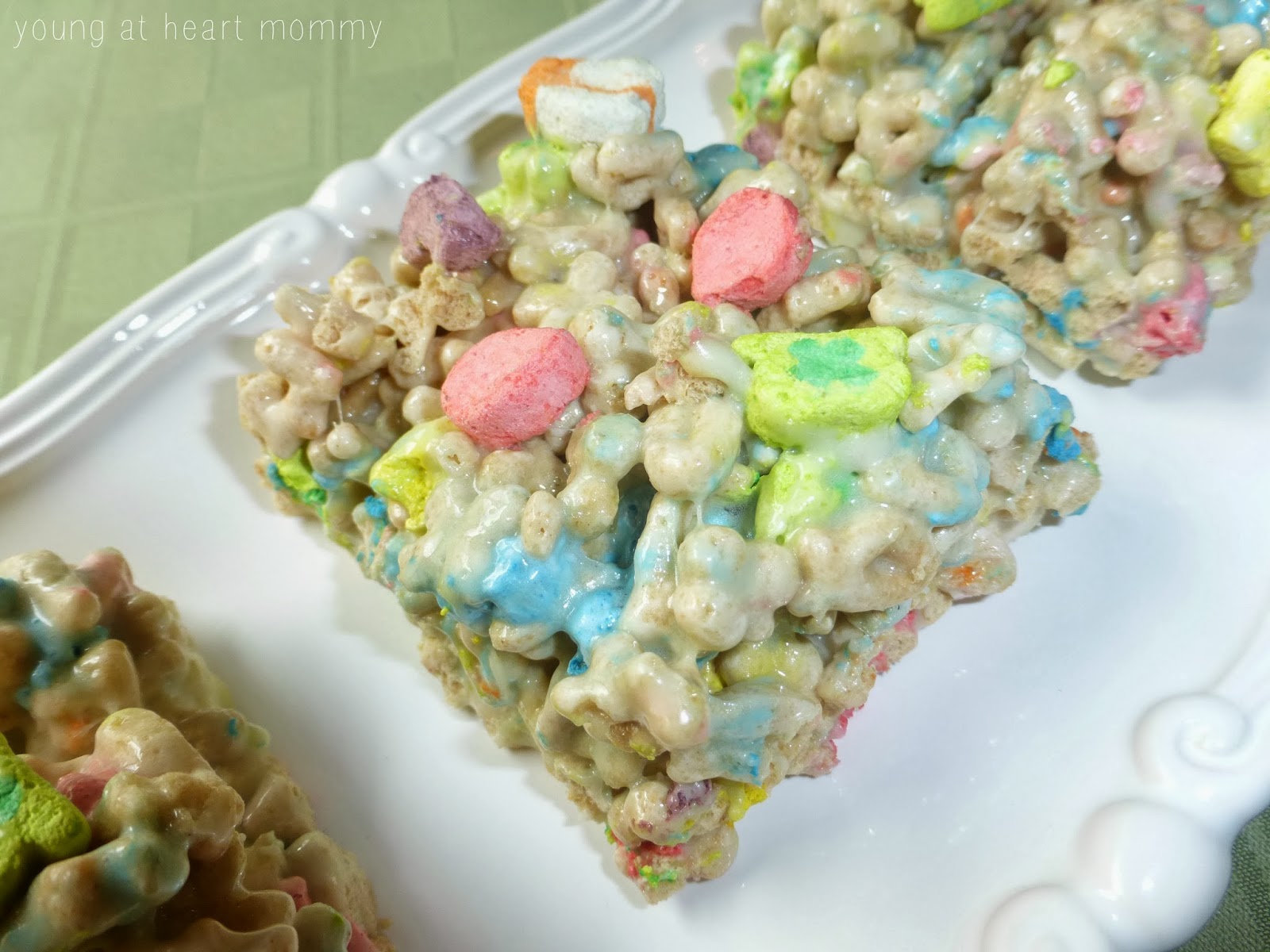 Magically Delicious Marshmallow Bar Recipe
6 cups of Lucky Charms cereal

1 10 oz. package of regular sized marshmallows

1 cup of mini marshmallows ( for ooey gooey treats!)

4 tablespoons of butter

Directions:
In a large saucepan melt butter over low heat.

Add in marshmallows. Stir until they are melted and blended with the butter. Remove from heat.

Pour in cereal and fold in the marshmallow mixture. Stir until all of the cereal is coated.

Using cooking spray or butter, coat a 9×13 baking dish.

Press mixture into the coated pan and allow to cool.

Cut into squares or use cookie cutters to create fun shapes.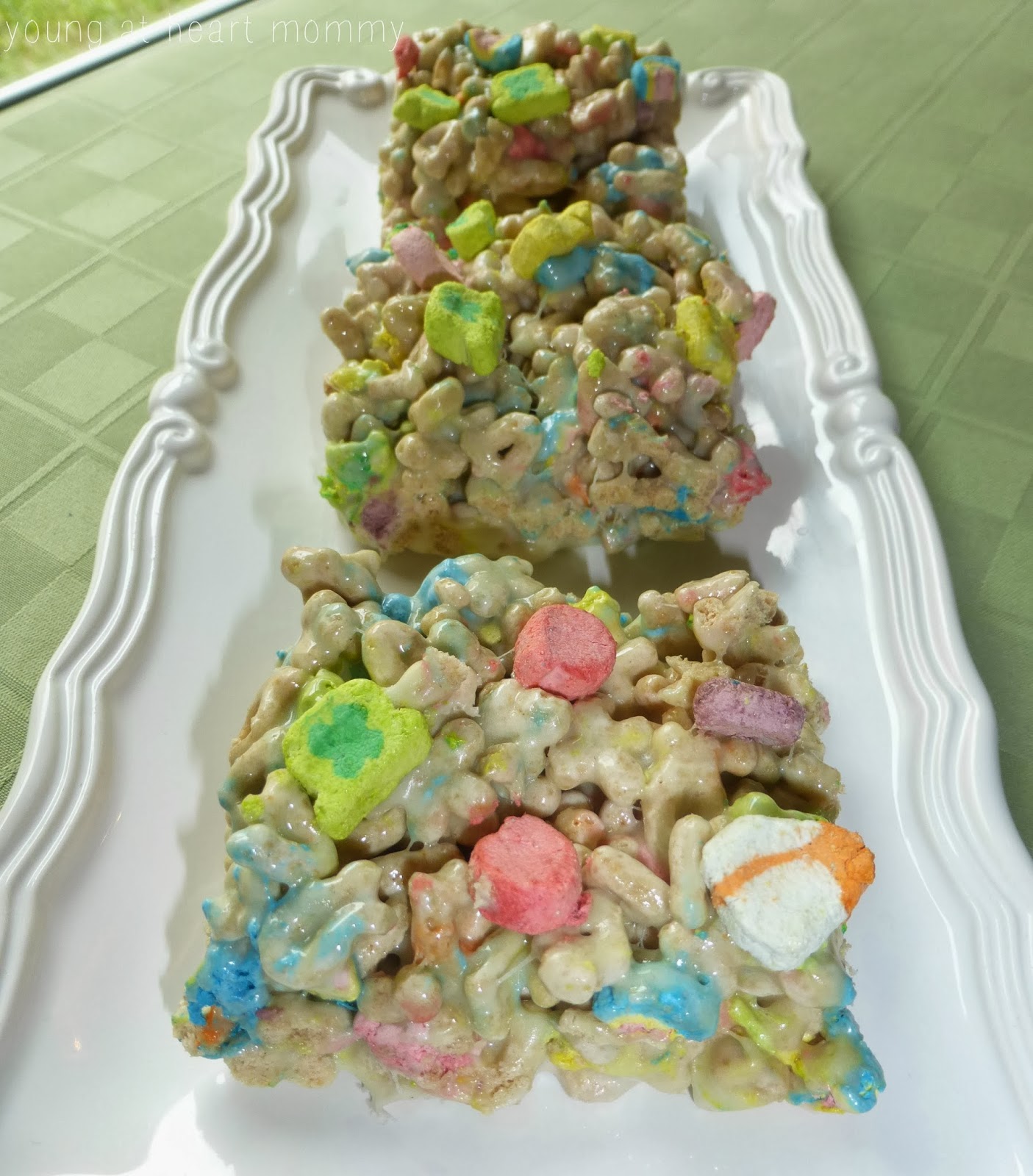 What kind of treats have you made out of your favorite cereal?