Encourage your little one to tap into their creativity and artistic freedom with this Painter's Tape & Crayola Paint Name Art project!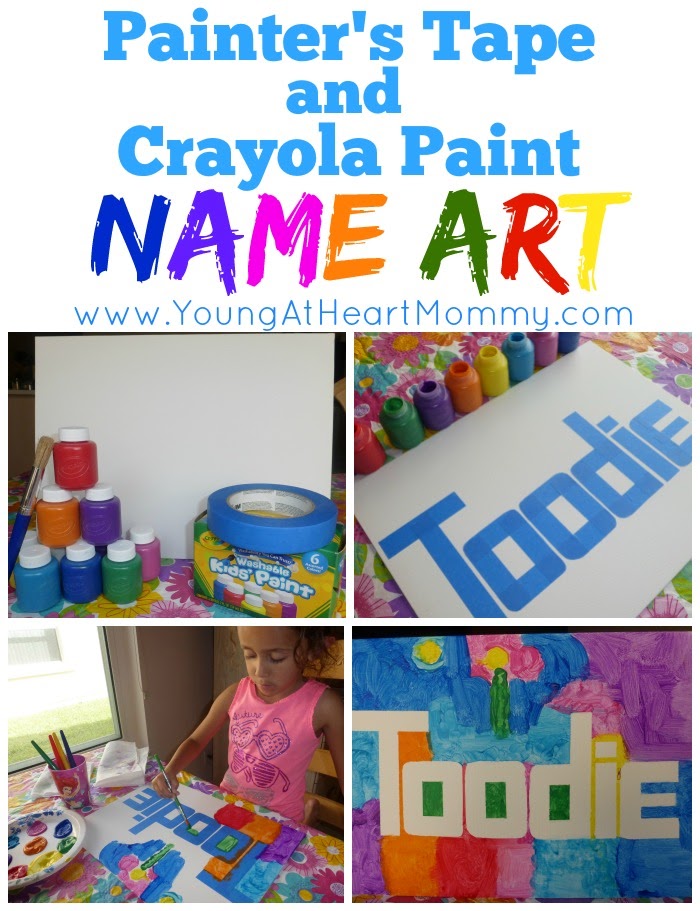 When I first started Young At Heart Mommy it was an outlet for me to share my day to day moments as a stay at home mom. I spent a lot of time making crafts, baking goodies, and learning how to keep my little one entertained through creativity. One of the very first posts I published was titled "Painter's Tape & Finger Paint" which featured a kid-friendly art project. After seeing a friend and fellow mommy post this idea on her Facebook I decided to try it also. To this day it remains one of my most popular posts I have pinned and I decided to give it a little "sprucing" up. It's simple, fun, and a great activity to do with your children. It also only takes a few supplies, most of which you probably have at home already. This has to be one of the most affordable and EASY little projects out there!
You will need the following:
White painting canvas or poster board

Painter's Tape

Crayola Washable Kid's Paint

Paintbrush

Scissors & tweezers (optional but helpful!)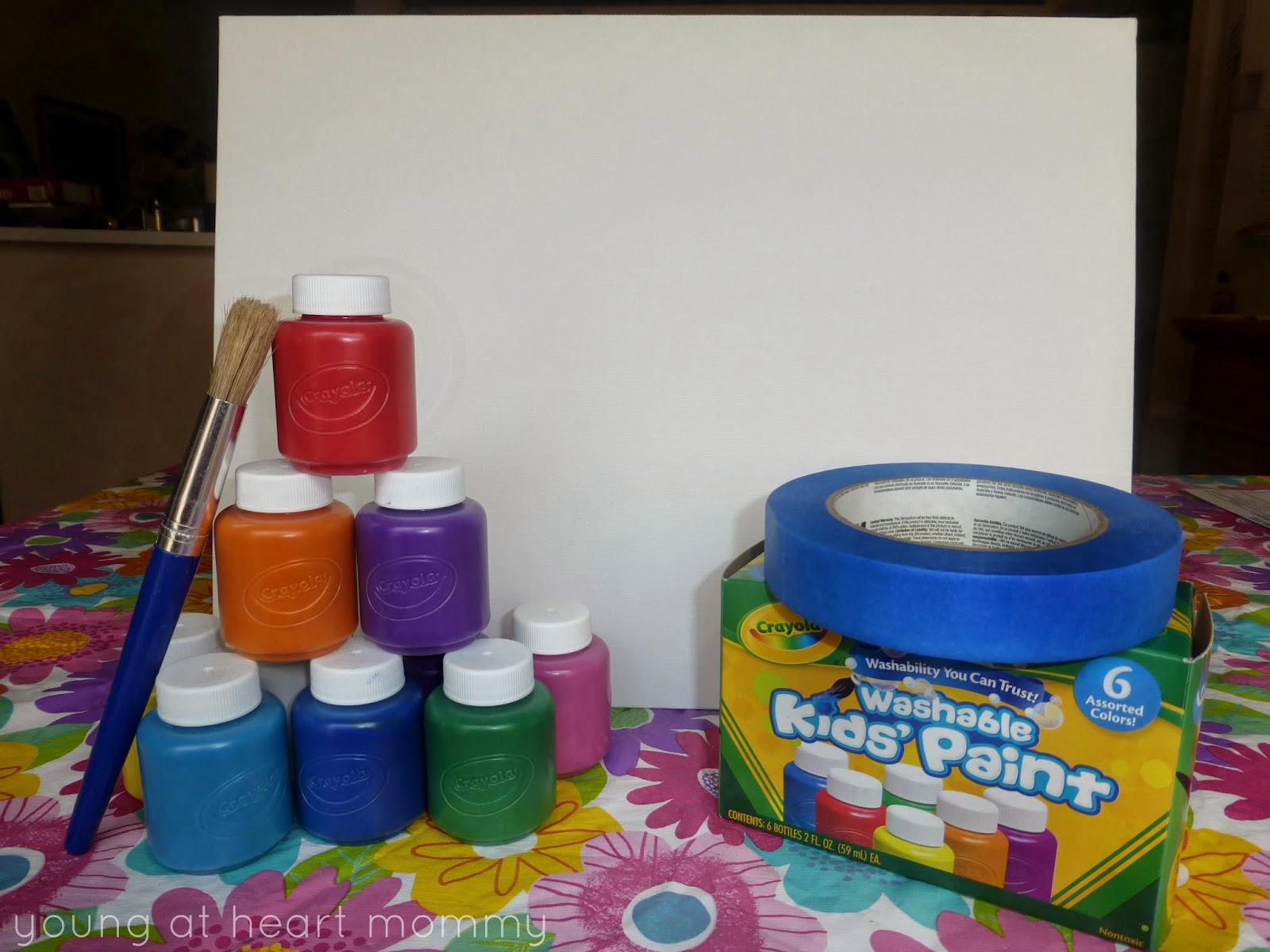 Using the painter's tape spell your child's name or nickname across the white canvas. For the letters that had round sides I used scissors to smooth the hard edges out and give them a more natural shape. A handheld corner rounder can also be used if you have one on hand. Make sure the tape is secure by patting it down so there are no openings. You don't want any paint seeping through the cracks.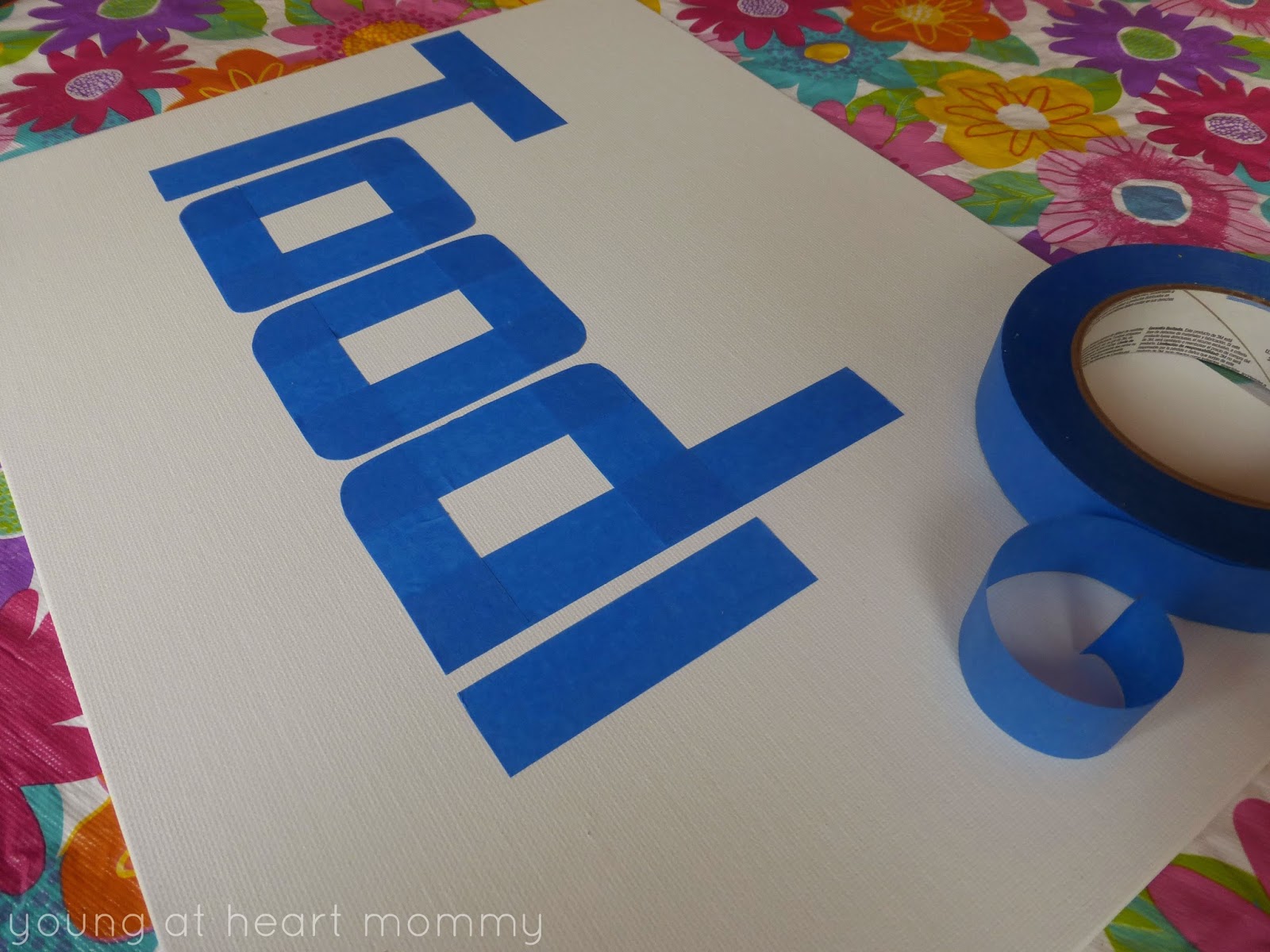 Have your child use different colors of paint to decorate and design their canvas. The whole idea is to make sure that every white area is covered by color.
Painting over the blue tape is okay too! This is going to be removed and thrown away once you are finished. It's better to get your paint as close to the edges of tape as possible so your letters are sharp and defined when it is peeled off.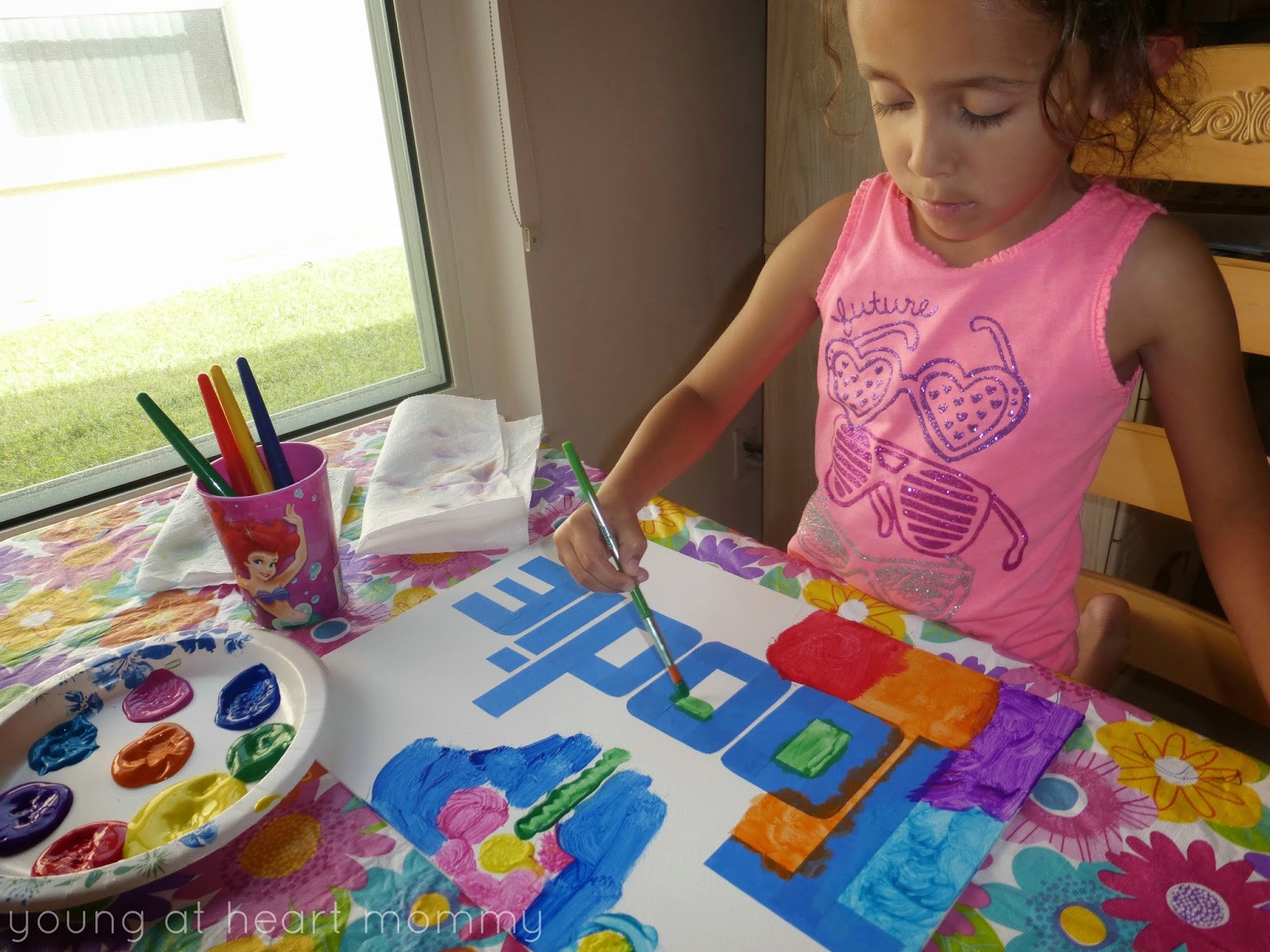 Remove the tape while the paint is still tacky. Otherwise, the longer it dries the harder it will be to peel away.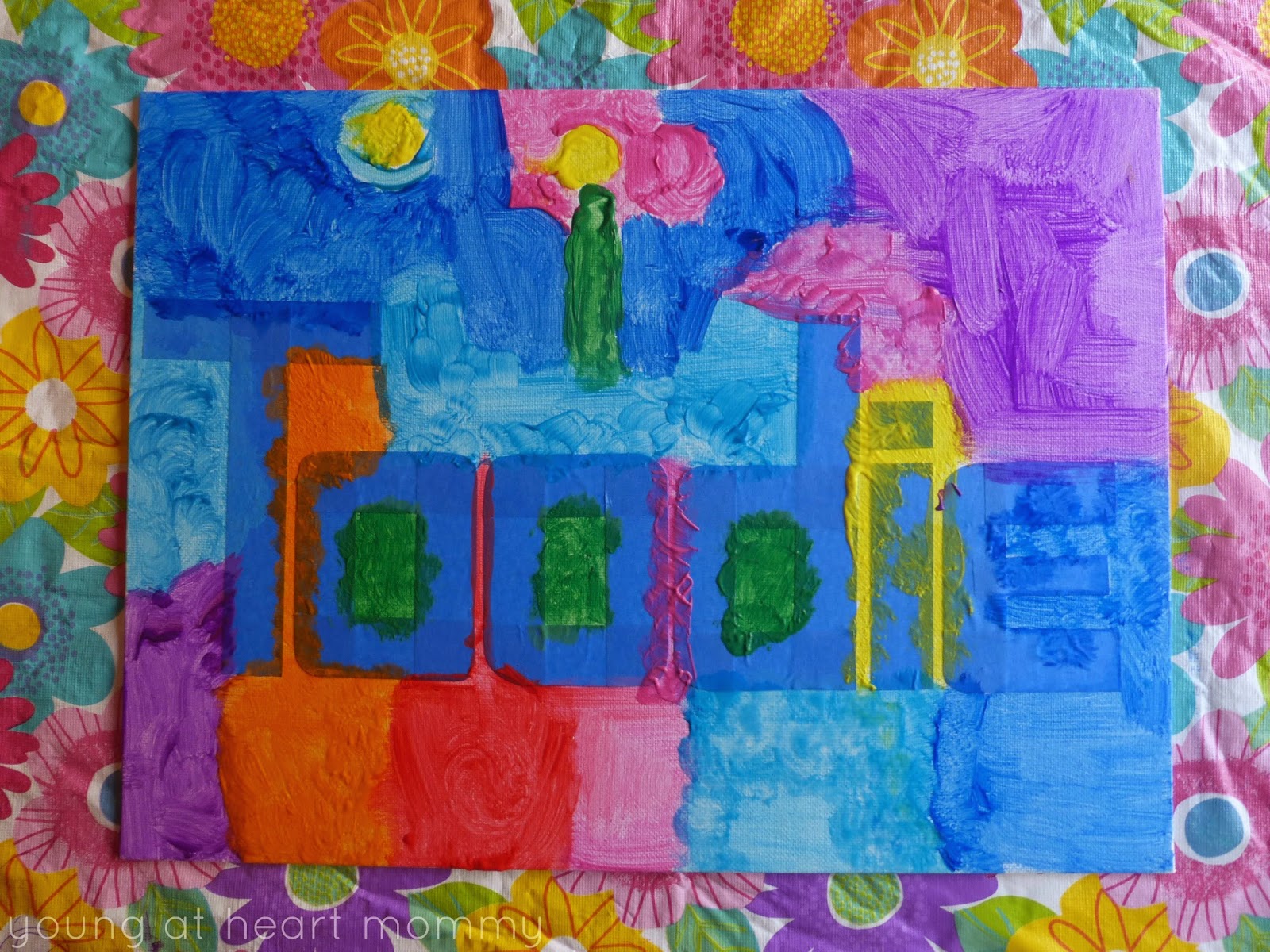 The easiest way to remove the painter's tape is to use a pair of tweezers. Lift the tape as you go and peel each piece back slowly to prevent any wet paint from splattering onto the white areas.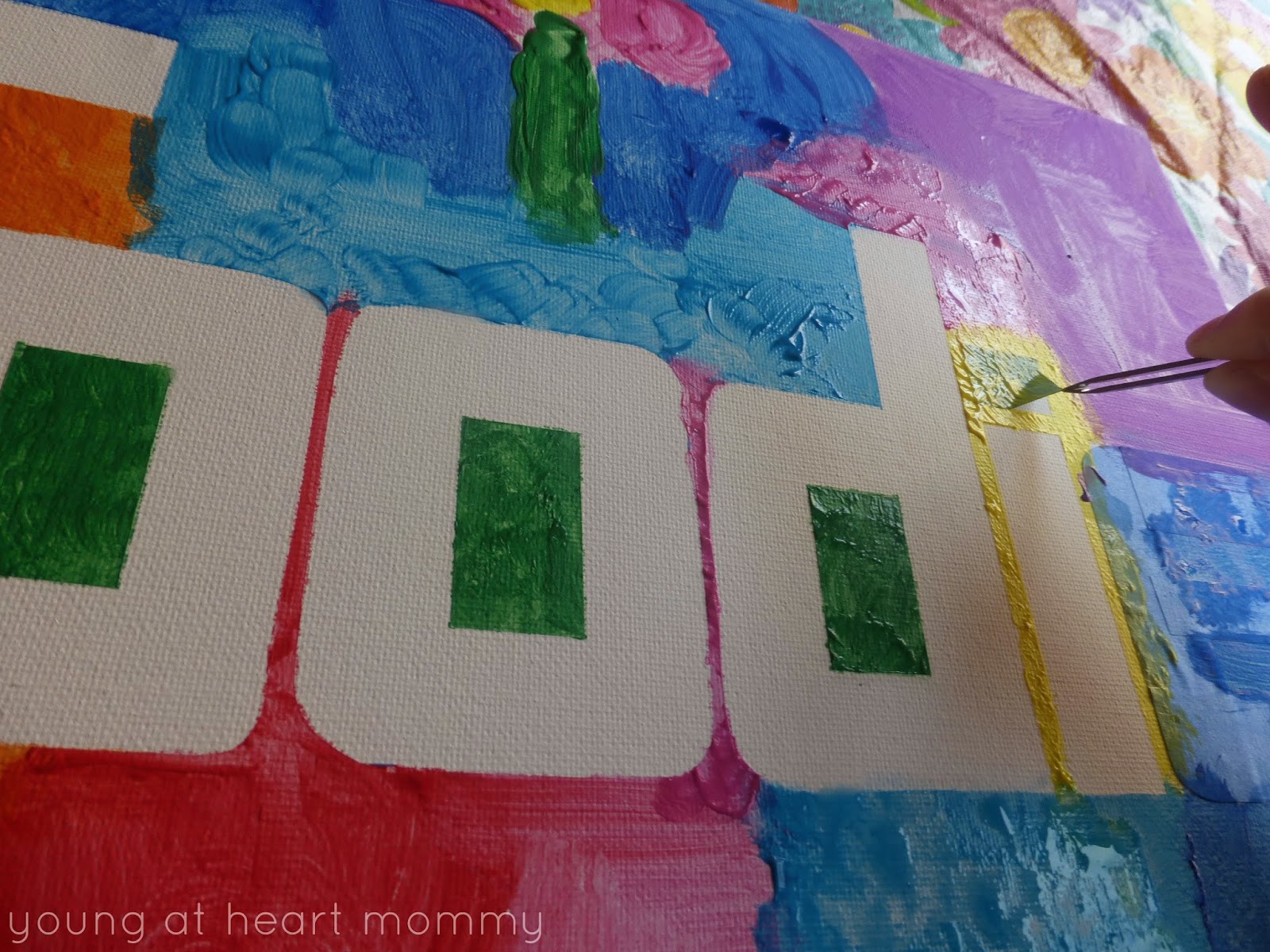 You can use a q-tip or thin paintbrush dabbed in water to clean up any messy edges. If you used washable Crayola paint it will be very easy to remove any unwanted splatters or streaks. Once the canvas is dry hang it in your child's bedroom or playroom to display their beautiful work of art!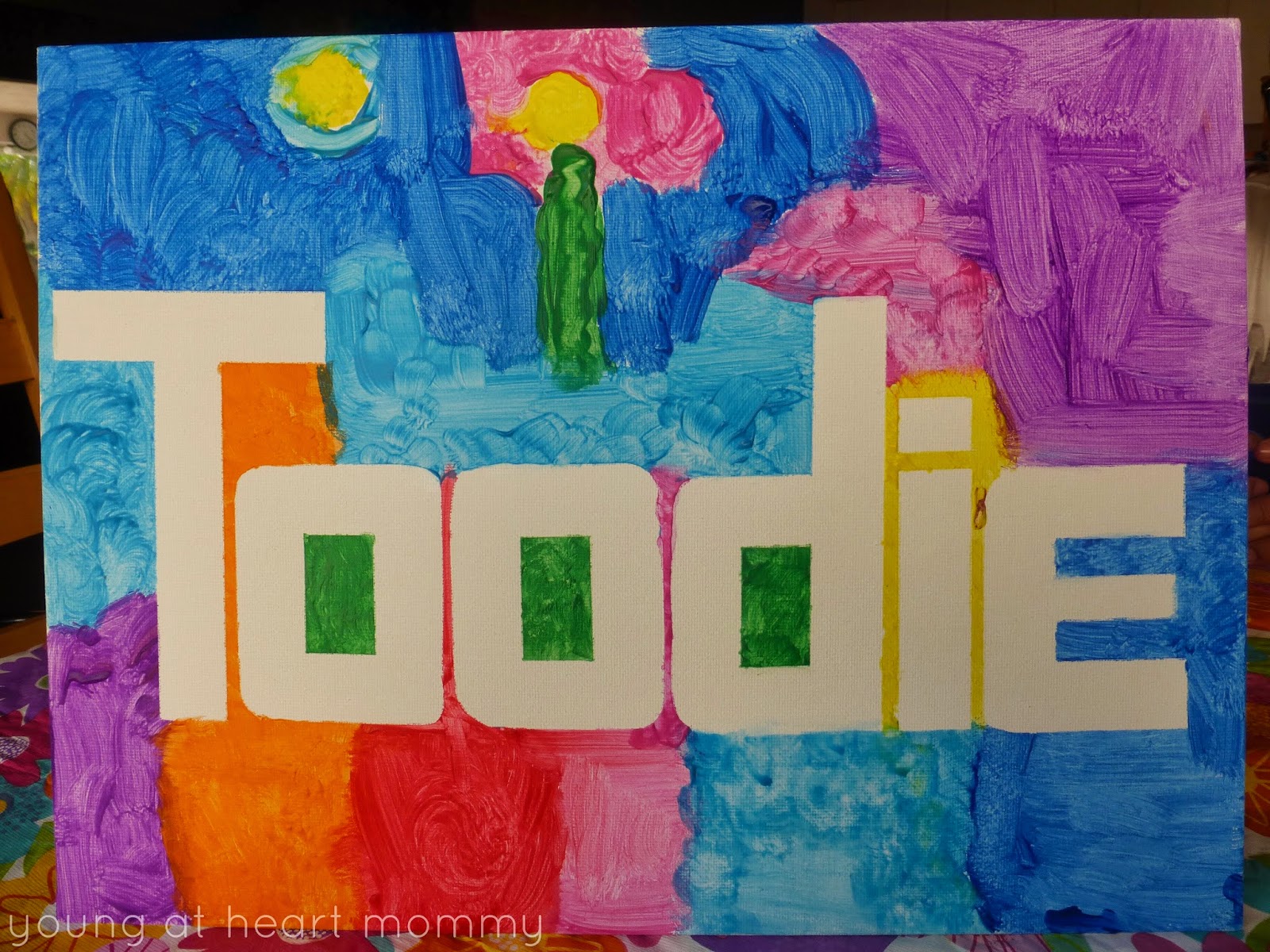 Do you have any creative ways to incorporate painter's tape into your art projects or crafts?