Thank you to Kleenex for sponsoring this post and keeping my home stylish and practical!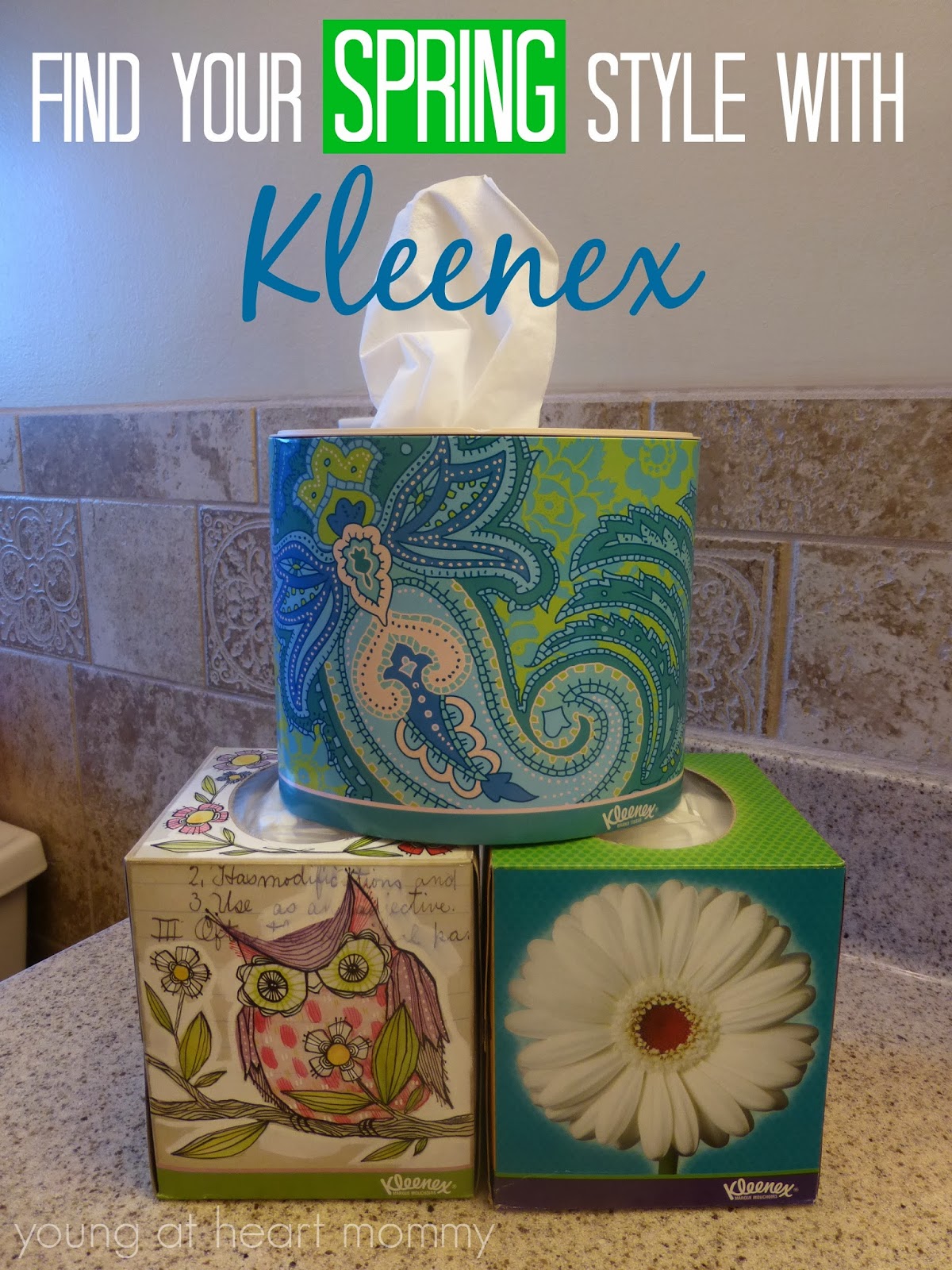 Spring has officially sprung and with the season change comes an abundance of beautiful flowers, fluttering butterflies, and the occasional allergy attack which creeps up ever so gently. This is one of my favorite times of the year because the weather is lovely and it's the ideal opportunity to step outside to enjoy nature at its finest. When Spring arrives it often sets off allergy and cold season in our home. To battle the runny noses you can find a box of Kleenex tissues in every room at any given time. To bring a pop of color to your space Kleenex has new packaging out in stores. The designs are bright, colorful, and modern. It's a refreshing change compared to the classic solid colored tissue boxes you usually find on shelves and hidden under bathroom sinks.


While we use tissues on a daily basis here, I was never one to display them on my counter or for guests to see. It wasn't because the boxes were completely hideous or sore to the eye. I just viewed them as plain and rather boring compared to the decor they were up against. With a new line of vibrant styles I was determined to add a touch of Spring to my home starting with the living room.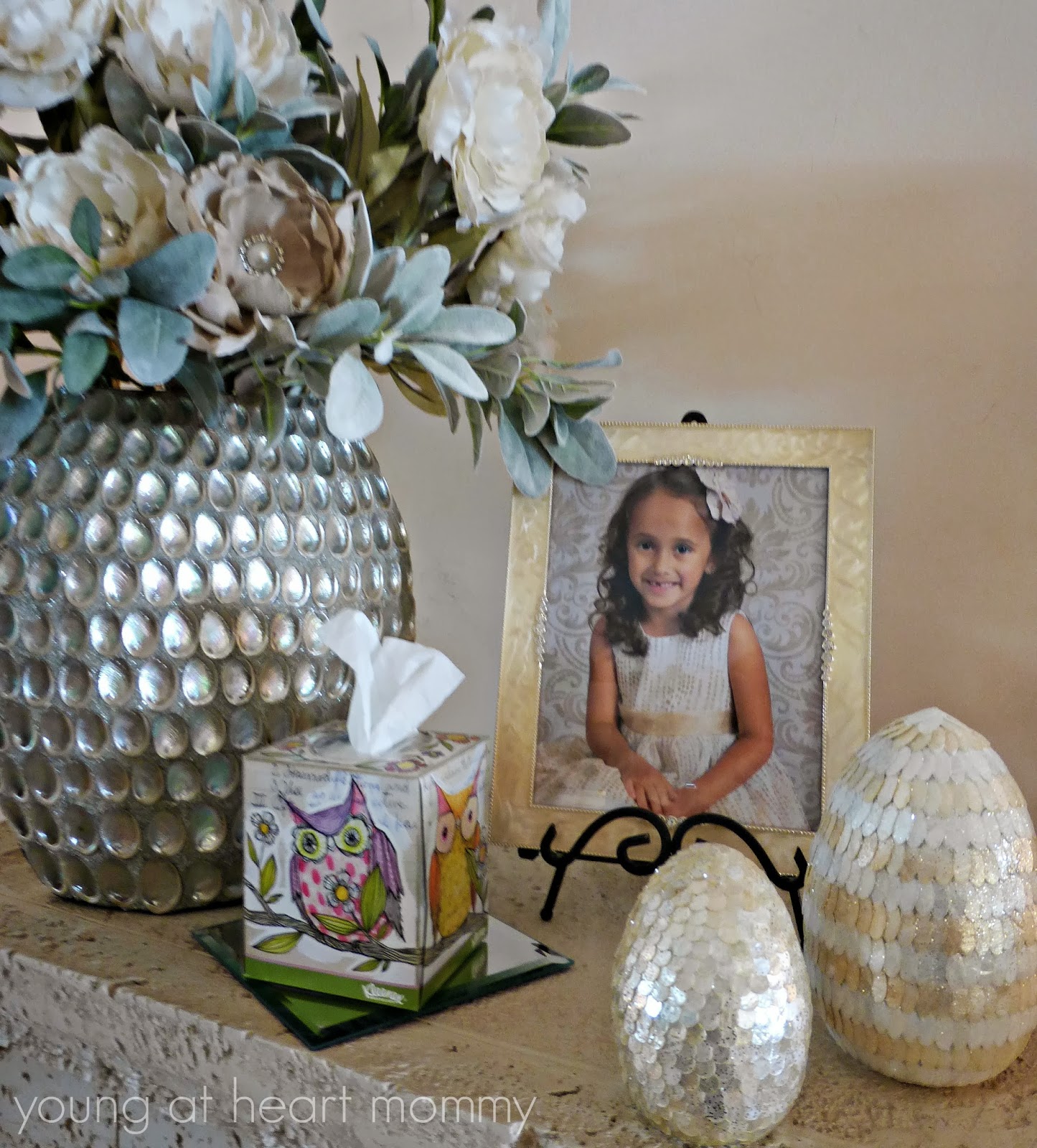 The living room has the heaviest traffic out of any other in my house. It's the first thing you see when you walk in and it's used as a place to lounge, relax, and chit chat. With the holiday decor packed away I re-decorated the mantel with neutral colors and a touch of sparkle. Using the Kleenex® Style Studio I discovered trendy designs and enjoyed picking those that best matched my style. Kleenex is celebrating their 90th anniversary and bringing you another innovative first: The Kleenex® Style Studio. It's a fun, inspiring way to discover more of the Kleenex® Brand designs and products you love. And maybe even a few that'll take you by surprise.
After browsing online and shopping in store I was able to find the most adorable addition to amplify the mantel. This design is called "It's A Hoot" and brings out a bright pop of color when placed next to the silver and golds. One small touch can make the transition from Winter to Spring that much easier. I think it fits in quite nicely! After all, who doesn't love a cute little owl?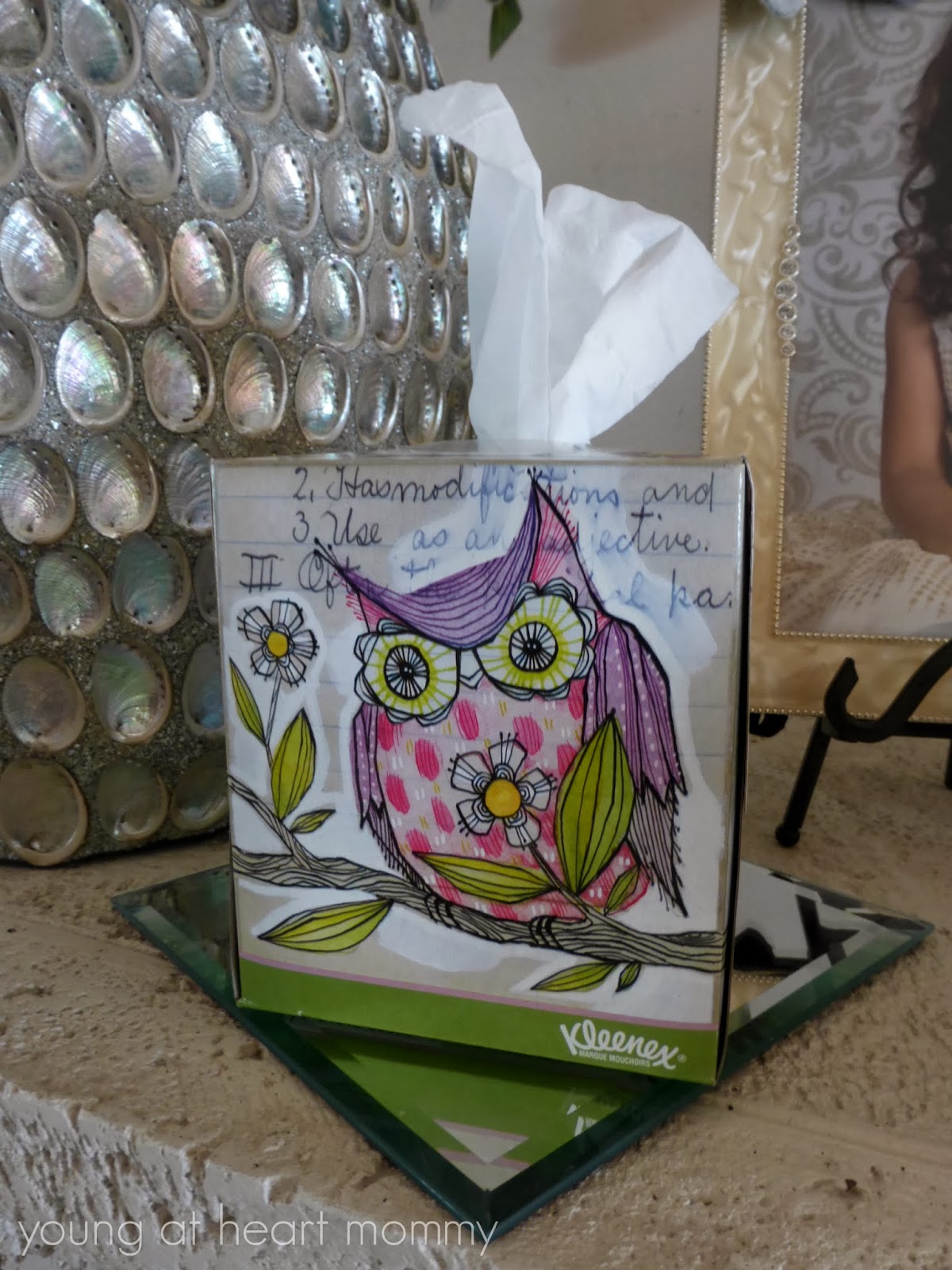 The next room that needed a little Spring spruce up was my bedroom. This is where I get ready for the day, put on my makeup, and unwind. Did you know that Kleenex actually started out as a facial tissue for removing makeup? This makes it a perfect addition to my "get glam" area, also known as my dresser!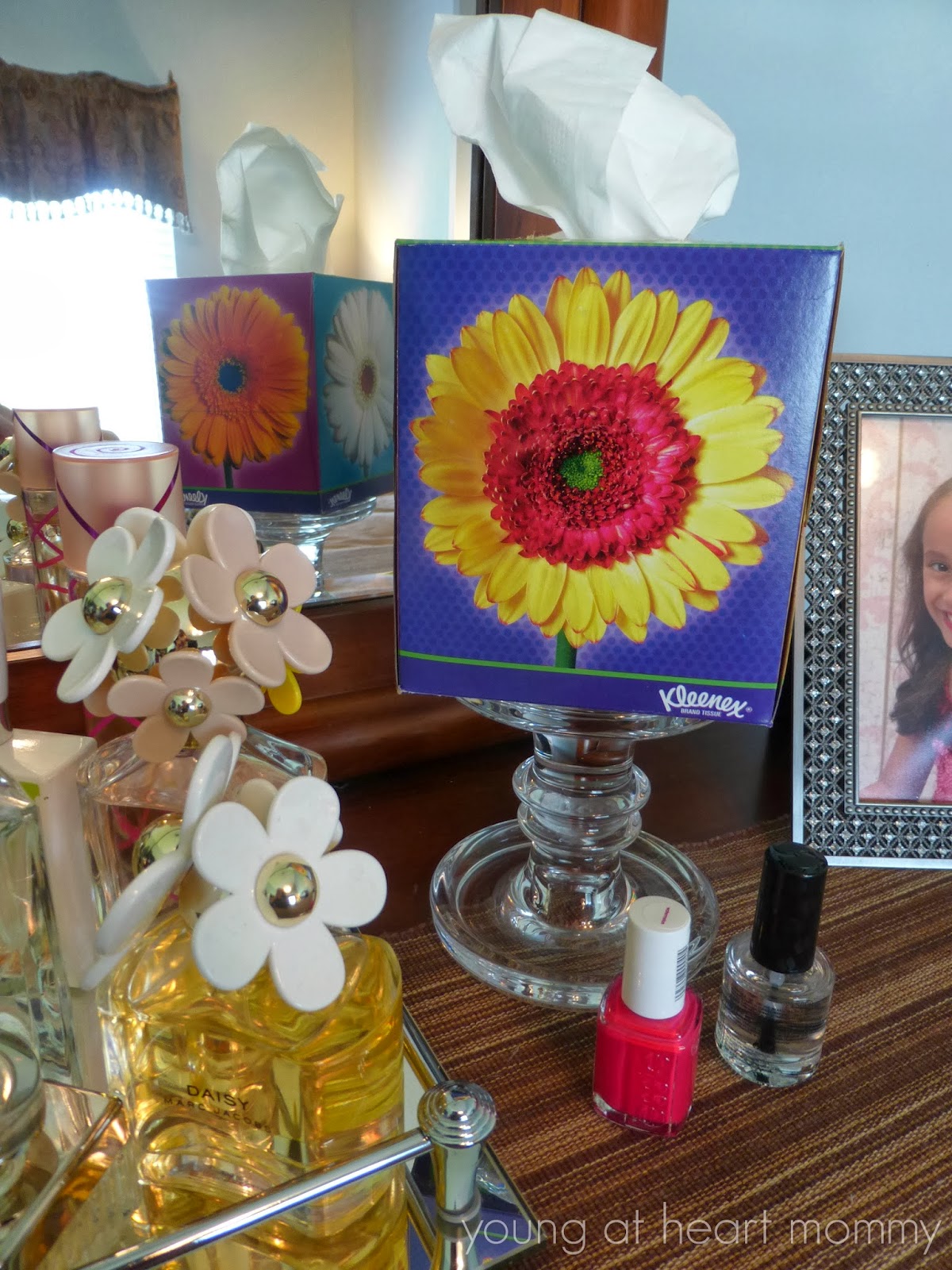 My favorite thing about the design on this box of Kleenex is the different flowers on each of the four sides. You can rotate it to show your preferred colors to match the space you are displaying it in. I love how bright it looks next to my perfume and it really stands out when you walk into the room.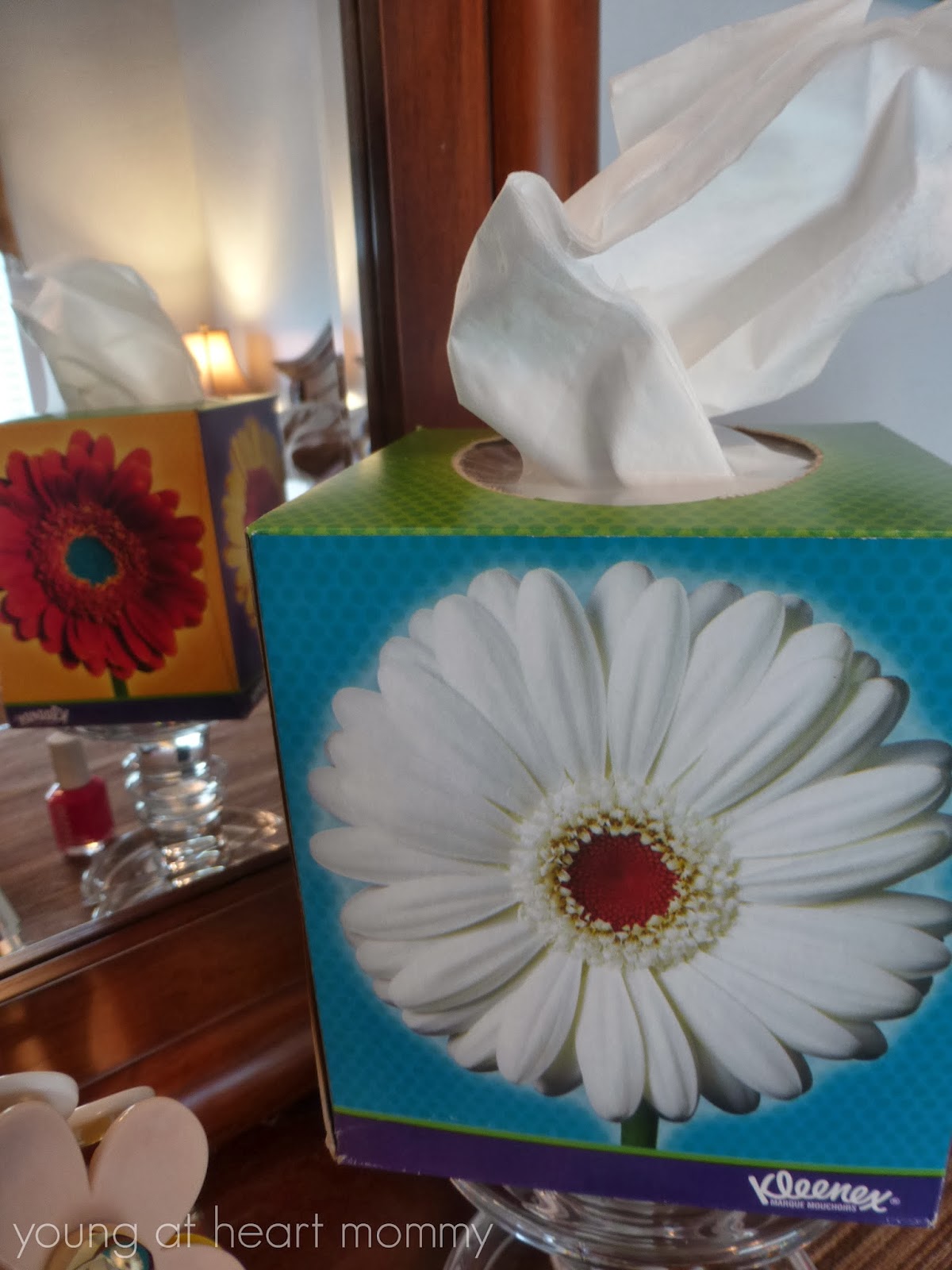 You can bring the colorful Spring style of Kleenex into every area of your home, including your children's bedroom. With the sudden weather changes here in Florida my daughter has had frequent sniffles and slight allergies. A box of Kleenex is always helpful in keeping her little nose soft and dry. I placed a colorful package of Kleenex in her bedroom for her to find when she returned home from school.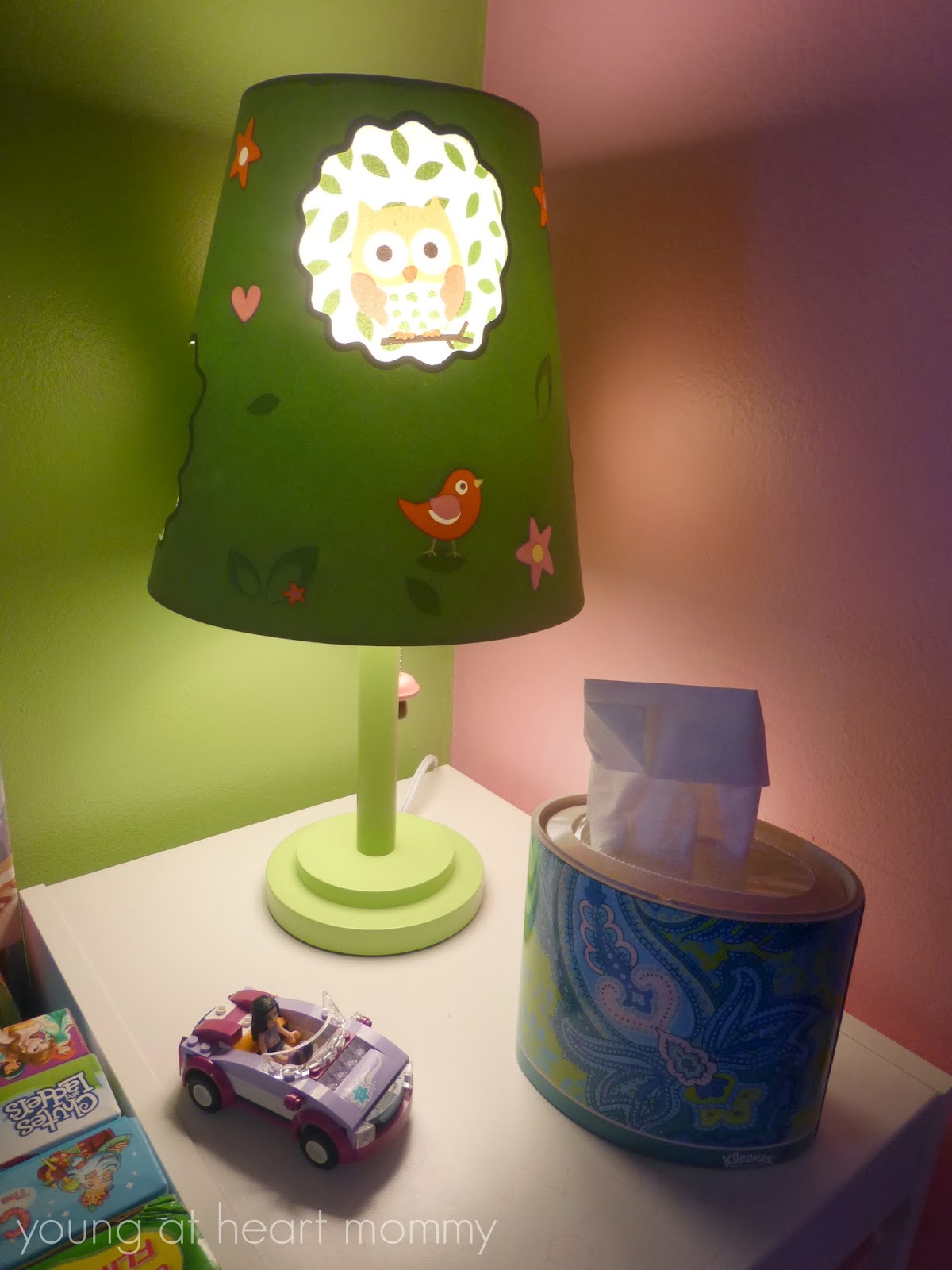 This fun design is called "Paisley Power" and blends perfectly with the bright colors of her walls. I wanted to make the tissues accessible so she doesn't always ask me for mine when she gets a runny nose! I am kind of becoming partial to the oval packaging because it gives the tissues a whole new look. Spring is making its way into every nook and cranny here.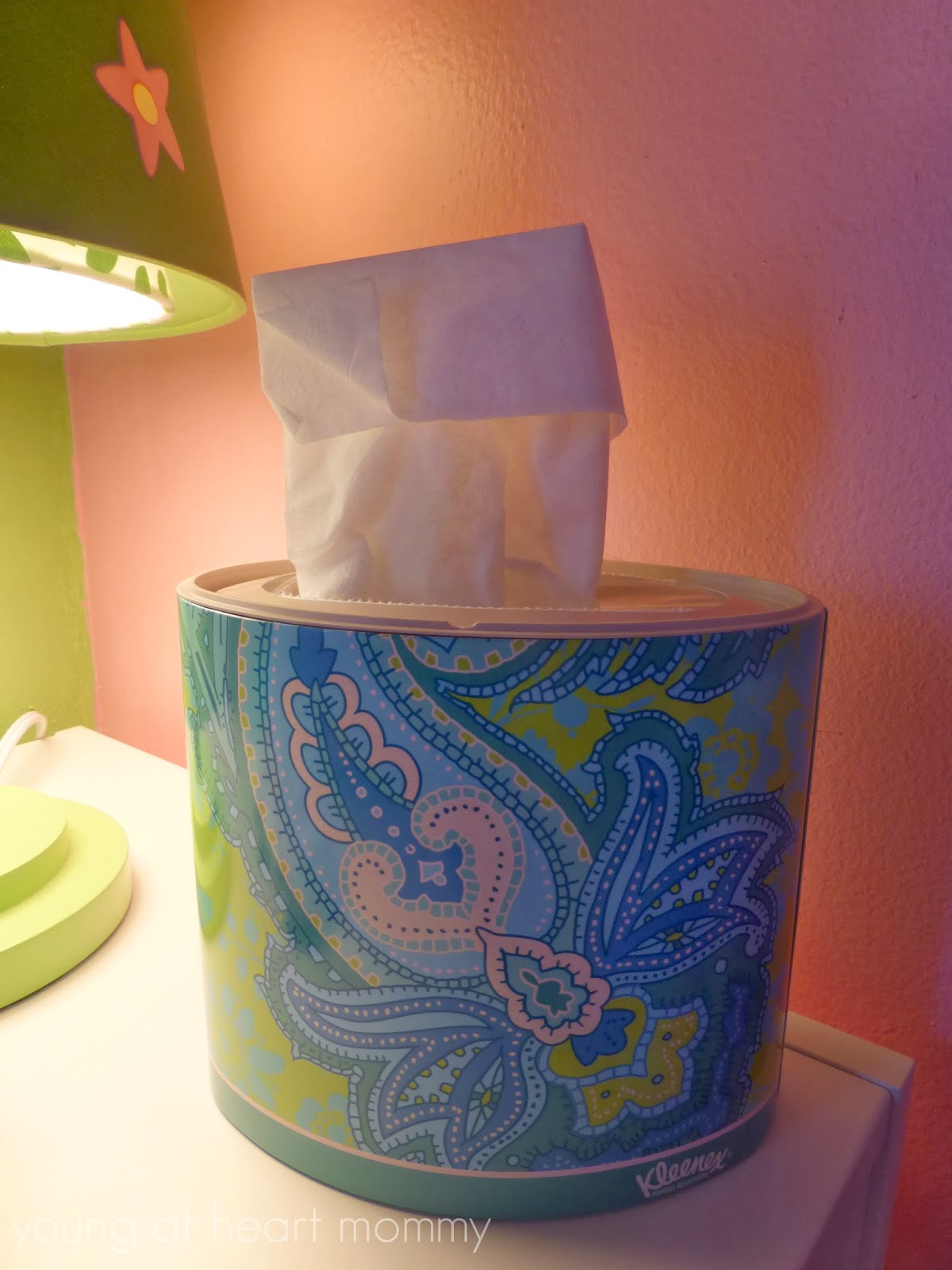 By visiting the Kleenex® Style Studio you can browse through the various styles and designs of packaging. Decorate your home, car, or purse with a look you love. Get inspired and get stylin'! Also, take a look at the Catwalk or Kleenex video below to see if you can tell the difference between runway creations and Kleenex® Brand designs. Make your predictions and watch to see how other fashionistas did!