The information and free cereal have been provided by General Mills through Platefull Co-Op.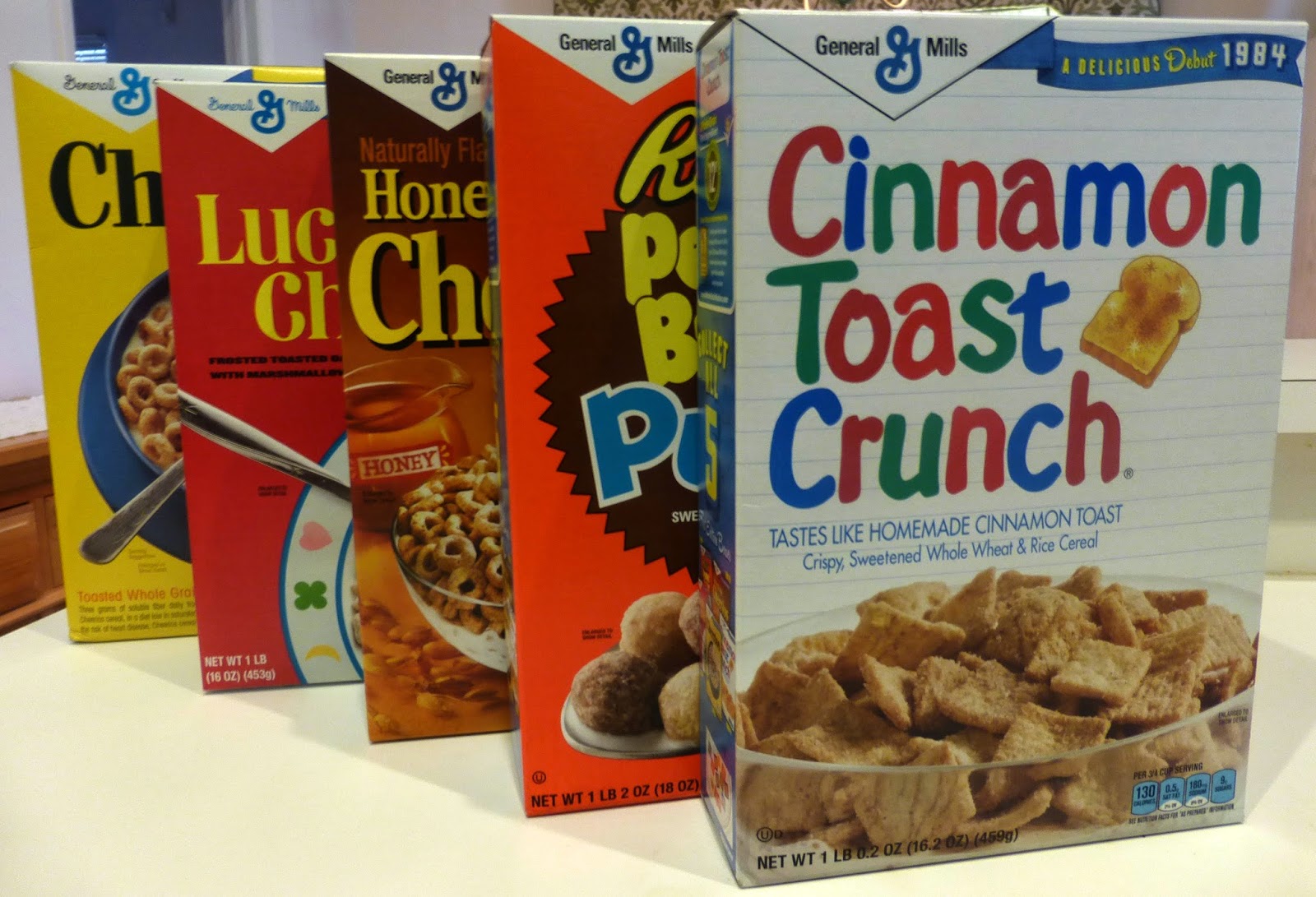 Did you know that the cereal in your pantry could have an interesting story behind it? Many families begin the morning with a big bowl of their favorite cereal. Whether your pick is sugary sweet or plain grain, each has it's own history. For example, Lucky Charms was created in 1962 and was actually based on the idea of combining classic Cheerios with Brach's Circus Peanuts. I bet you didn't know that little tidbit!

This month and for a limited time only, celebrate "A Delicious Debut" of classic breakfast cereal favorites featuring their original packaging from their first public appearance! This includes Cheerios (1945), Lucky Charms (1964), Honey Nut Cheerios (1979), Cinnamon Toast Crunch (1984), and Reese's Peanut Puffs (1994.) And while the look may be a nostalgic, each comes packed with all the same whole grains and nutrition that customers have come to know and love. Which one of these is your favorite? I know I have always been partial to Cinnamon Toast Crunch. The best time to eat these is when the bag is almost empty. When you pour that very last bowl of cereal there is a thick layer of cinnamon and sugar on the bottom!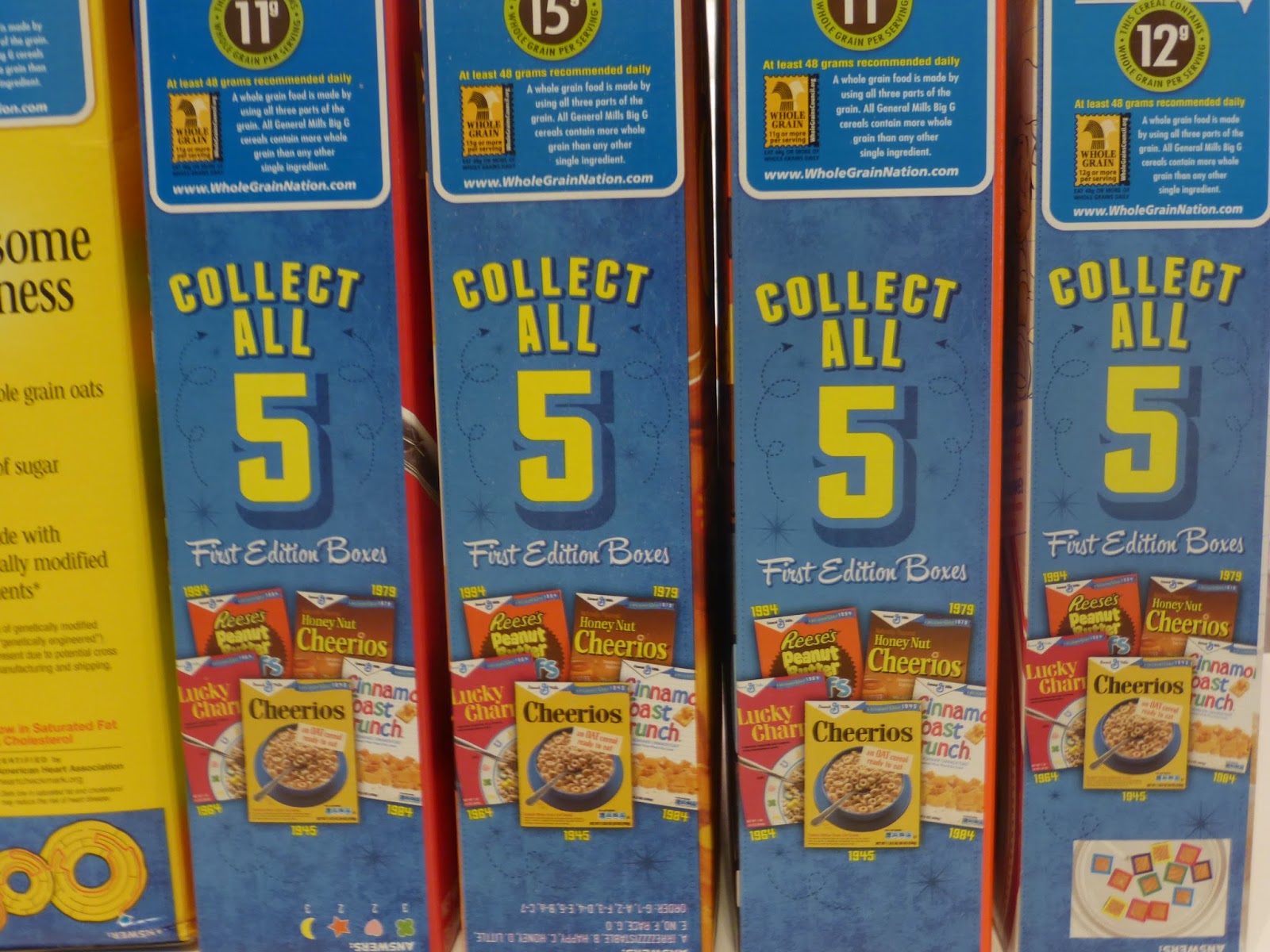 When I was a little girl I remember having a slight obsession with Lucky Charms cereal. I think every kid loved it just as much as I did and still do. My grandma would buy me the huge box from the store and I would spend all afternoon picking out the marshmallows. After I managed to sift through the entire box I would pour the plain cereal pieces back in. Then I would eat the heap of colorful marshmallows while watching Goosebumps on TV. No milk needed. All that was required was a cup and a spoon. It became an after school ritual at some point. I couldn't even tell you how many times I did this.
Toodie is normally a Lucky Charms girl but has been picking the Reese's Peanut Butter Puffs for breakfast each morning. They really are addicting and taste just like the candy!
Last week I used Lucky Charms to make a delicious gooey treat. You can find my "Magically Delicious Marshmallow Bar" recipe here! This recipe can be re-created with ANY of the General Mill's retro cereals.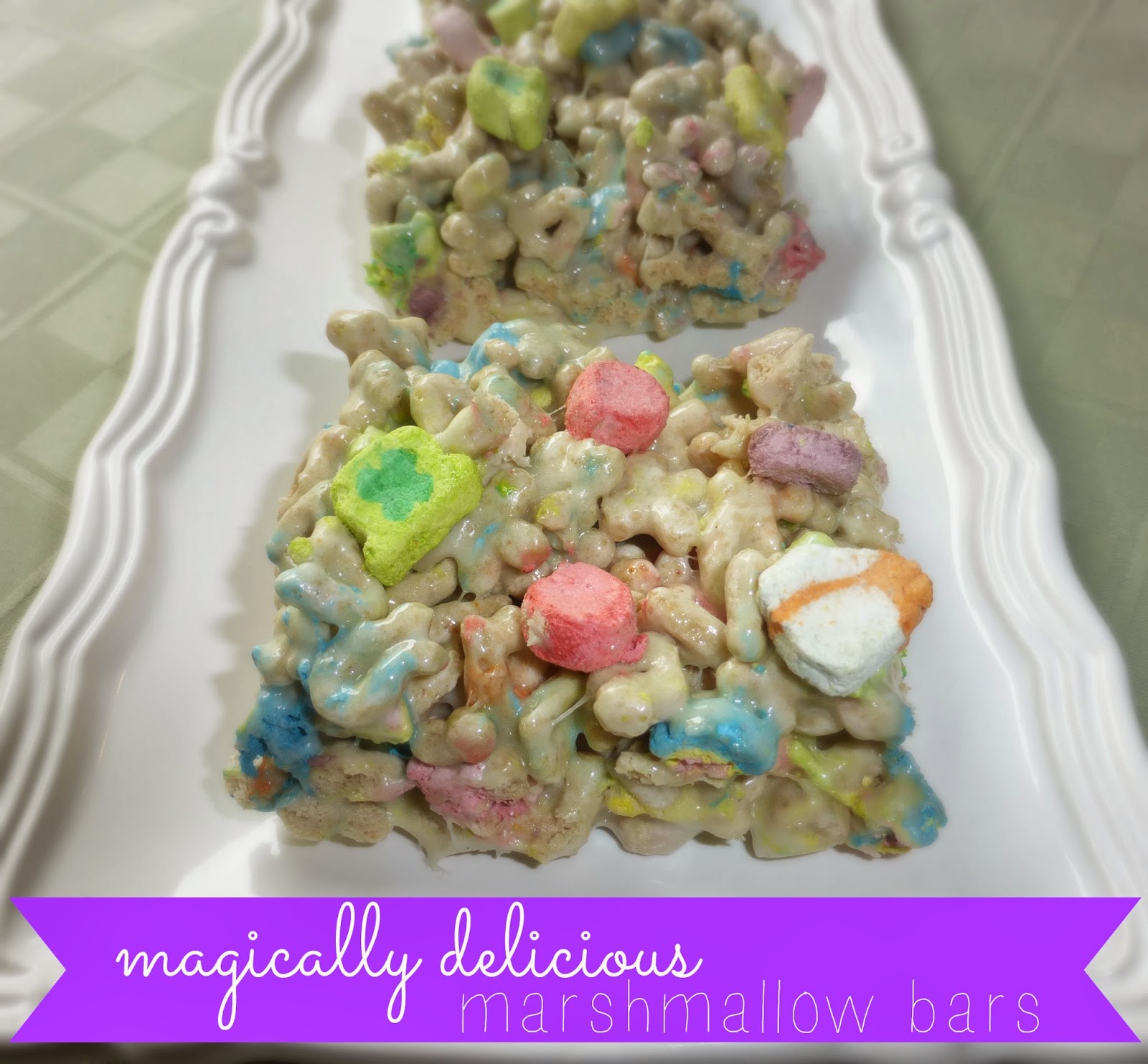 For a limited time you can find great savings on select Big G cereals at Target. Visit the General Mills website for more information and grab a coupon here. Join in on the chatter and tweet at @GeneralMills with the hashtag #CerealThrowback.