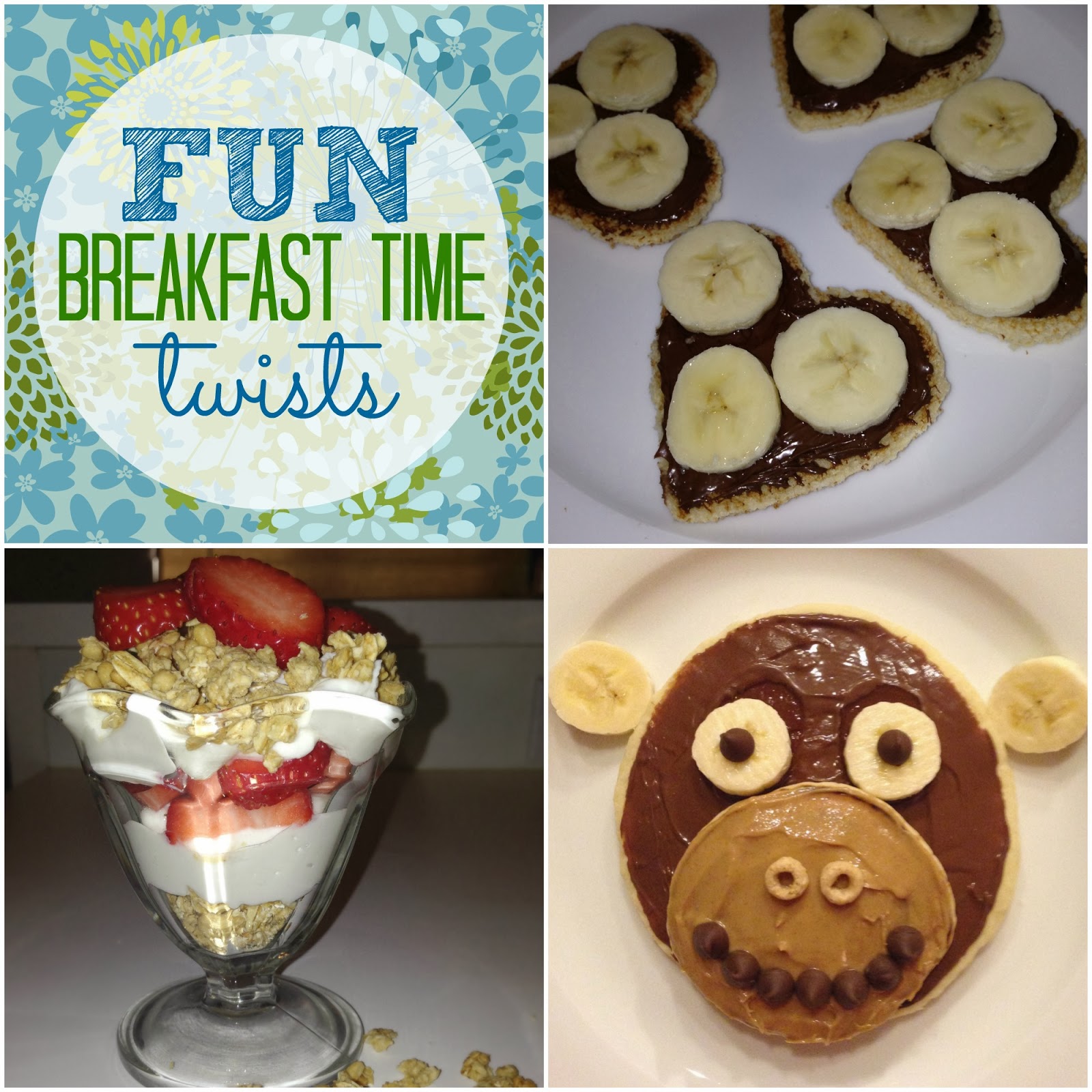 We all know that Breakfast is of the utmost importance in the morning, not only for children but adults too. Everyone needs energy and starting your day with a wholesome meal will keep you focused until lunch time. Even though it may be the most important meal of the day, it's not always so simple. In our home it can be hectic, rushed, and repetitive during the week. Most parents will agree. There are never enough hours during the day, especially in between getting the children dressed and making sure their lunches are packed before school. With our morning routine in fast motion I sometimes lack creativity when it's time for Breakfast. Have you every asked yourself what can be done to make it more exciting and less monotonous? I sure have.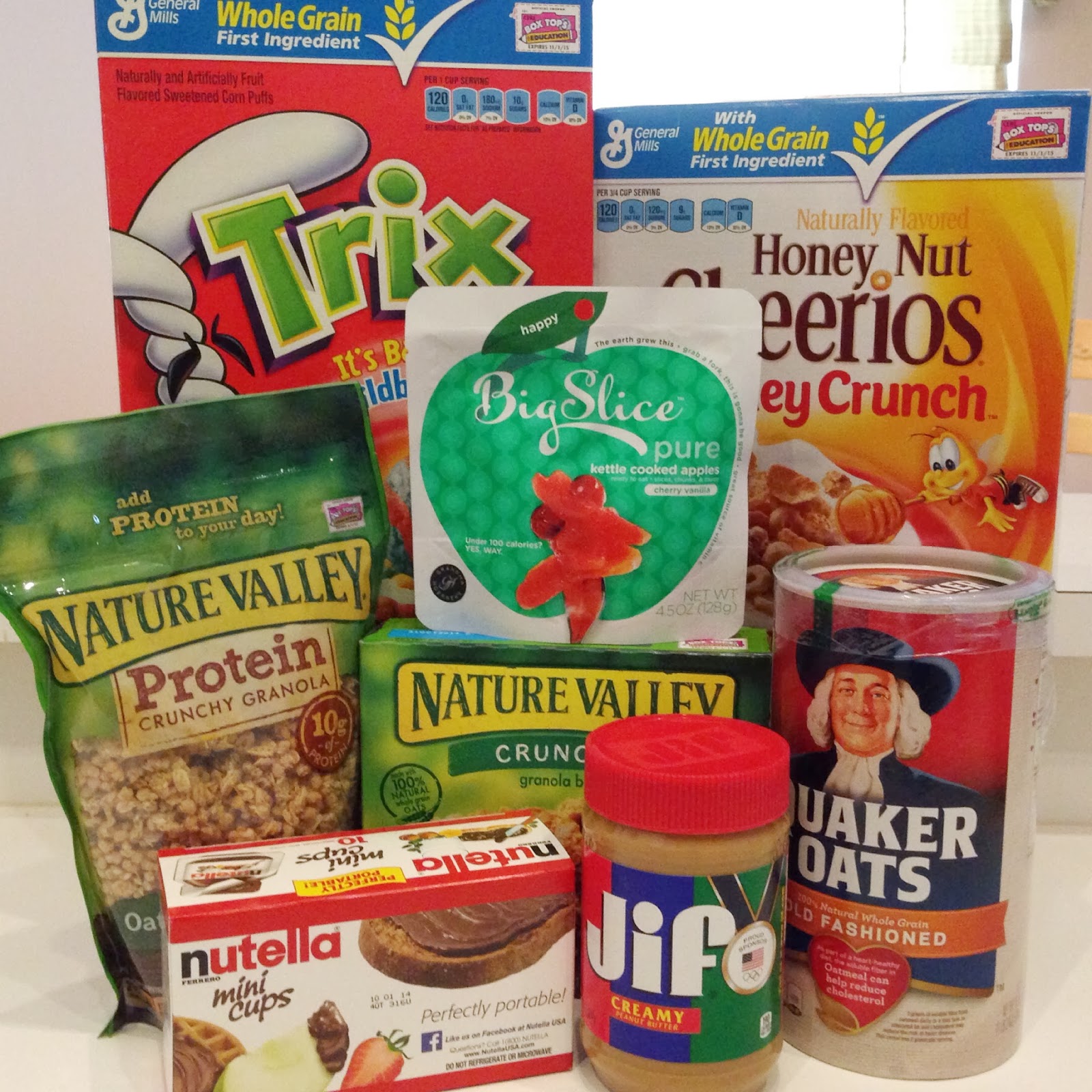 Using a variety of classics that my family loves, I created a few simple twists to make Breakfast delightful and fun again. I was also sent the products pictured above from General Mills for inspiration and to participate in the Target Busy Family Project! Most of these you can already find in my kitchen but there were a few that I was excited to incorporate into Breakfast for the first time. All of the ideas are simple to make and add a spin on what your children may already be eating each morning. These are just a fun way to refresh your usual Breakfast routine and help to get tummies filled without a fuss!
Peanut Butter & Nutella Monkey Pancakes are sure to put a smile on anyone's face at the Breakfast table in the morning. Coat a large circle shaped pancake with Nutella and a smaller one with JIF creamy peanut butter. Banana slices can be used for the ears and eyes. For the nose I placed two Cheerios in the center of the smaller pancake. Cheerios or chocolate chip morsels can be used for the mouth and center of the monkey's eyes.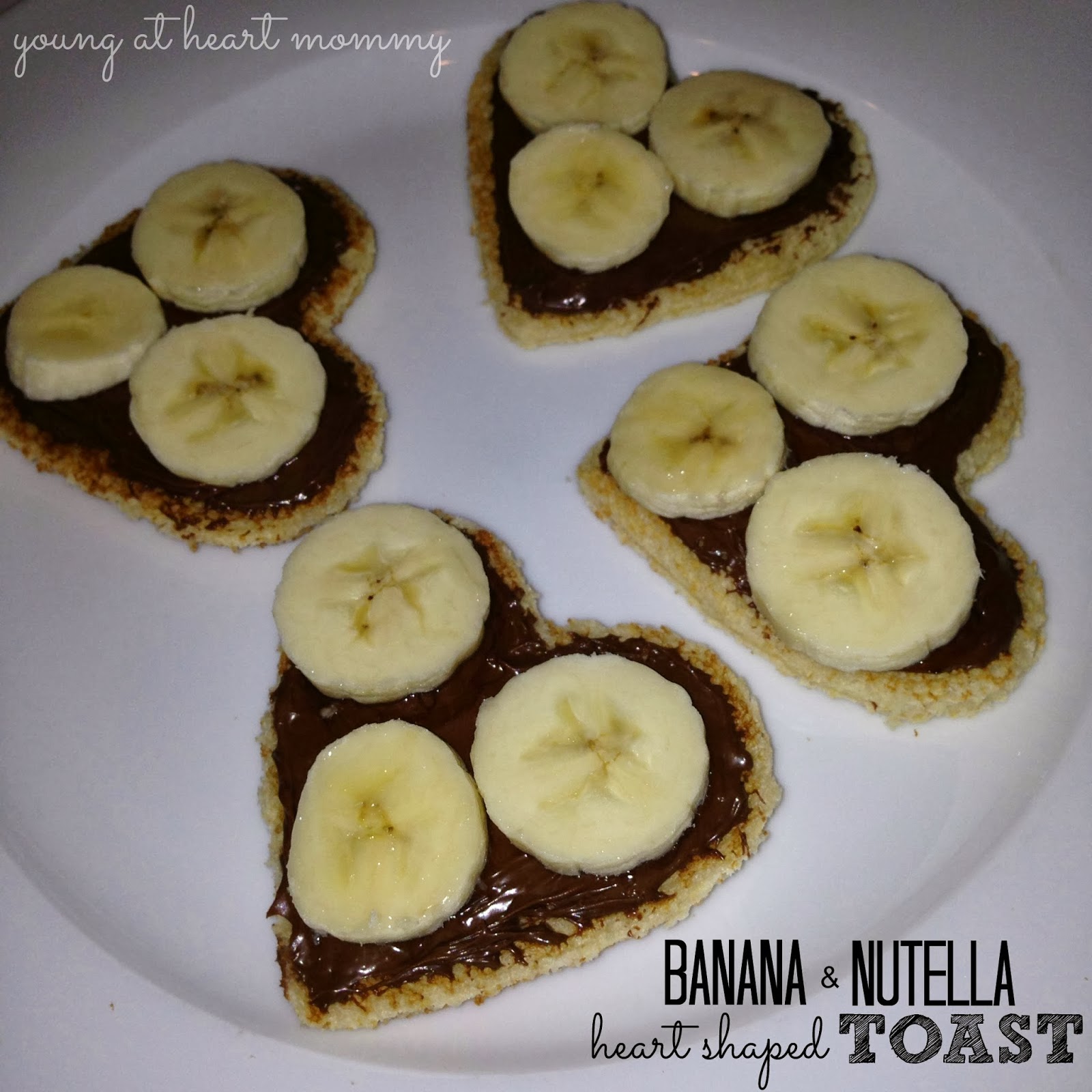 Banana & Nutella Heart Shaped Toast is the answer to your morning prayers. Transform those boring slices of toast into fun heart shapes by using a cookie cutter. Spread a layer of Nutella on top and add on sliced bananas. These are a lot tastier than your typical butter and jelly pairing. Bananas and Nutella are heavenly together!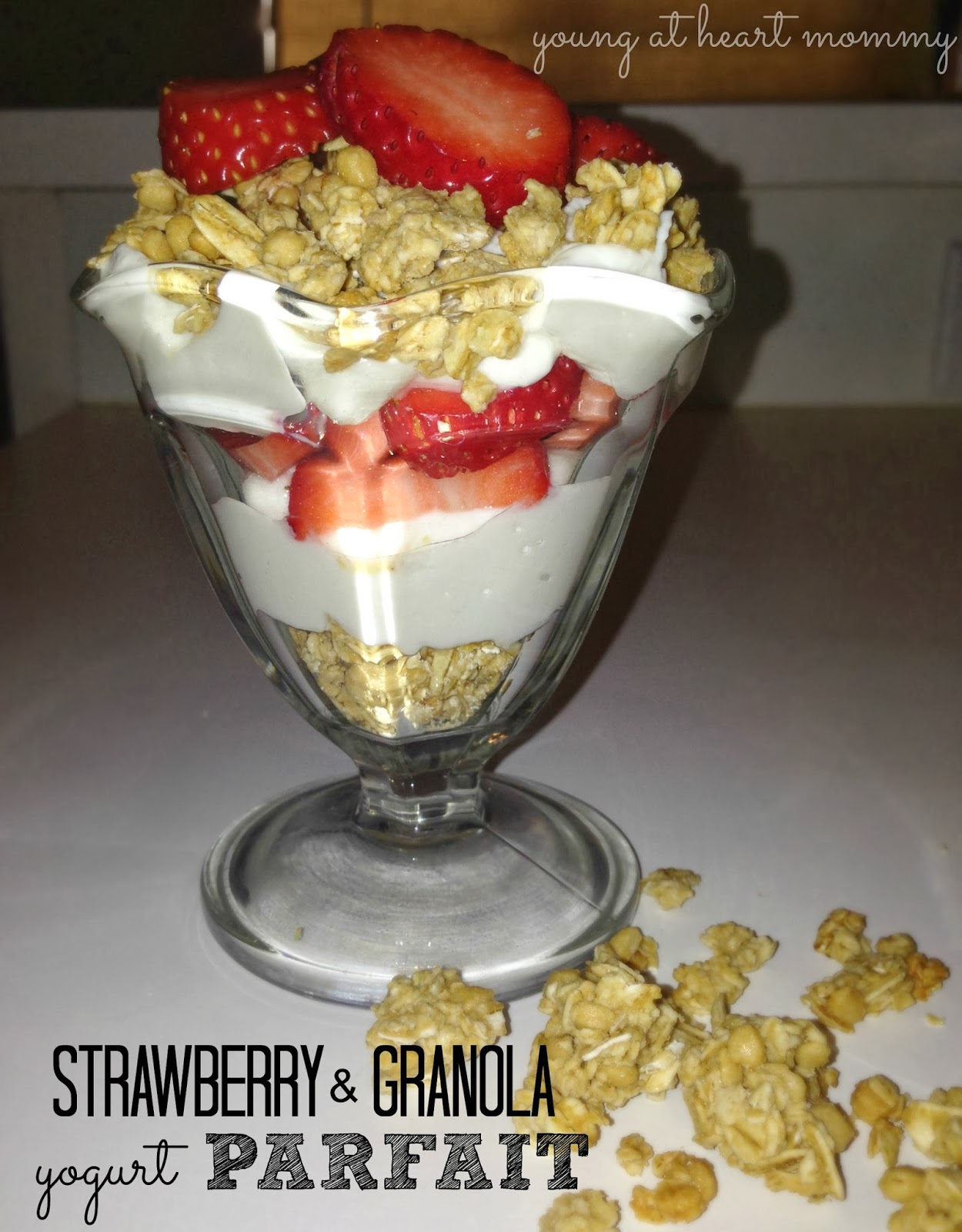 Using a tall slender glass or mason jar you can make a Strawberry & Granola Yogurt Parfait for Breakfast time. It takes only a few minutes to layer your favorite yogurt, fresh fruit, and Nature Valley granola for a sweet crunch. If you serve this in a mason jar you can even take it to go for those hectic mornings you need to get out and get going.
These are just a few of my personal favorites to make Breakfast more exciting and much more fun for the whole entire family in the mornings. You can find special savings on these products at Target and even more breakfast inspiration by visiting Target.com/BreakfastTwist.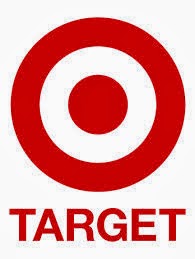 Disclosure: The information and prize pack have been provided by General Mills through Platefull Co-Op.