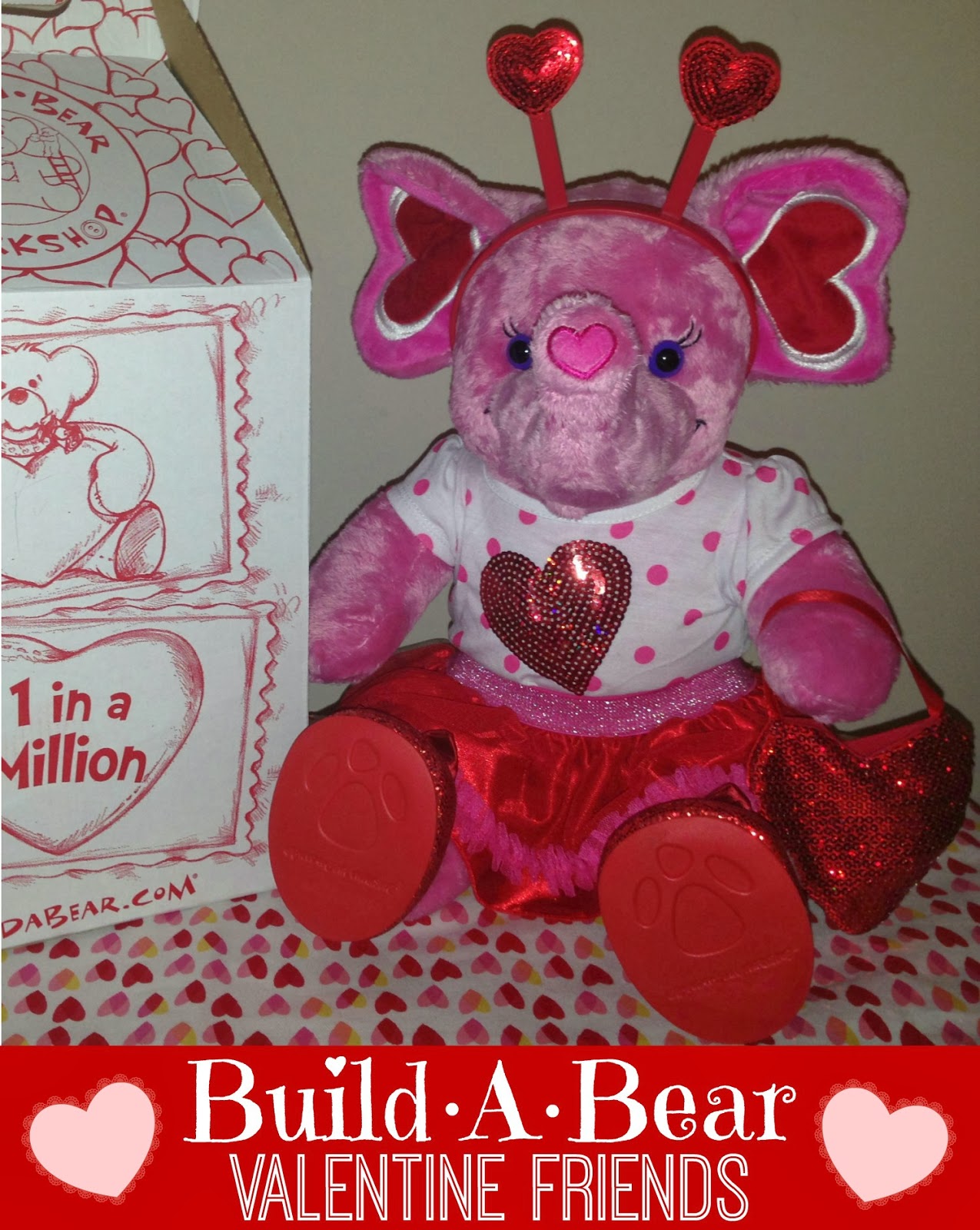 Toodie loves Valentine's Day. It's not only because it's her birthday but it is also a day full of love, candy, and many surprises. The surprises always include an animal from the Build A Bear workshop where she gets to personalize and stuff a friend to take home. For Valentine's Day the Build A Bear workshop has a "beary" sweet selection of friends to choose from. These include the Huge Hearted Lion, Tons Of Love Elephant, Big Hearts Bear, Pink Hearts Hello Kitty, Hugs-A-Plenty Puppy, and many more. That is a lineup full of love and pure cuteness. It's always hard to choose just one and with Toodie's collection growing rapidly we are going to need to build her furry friends a house of their own soon!

This year the team at Build A Bear was kind enough to mail us a surprise right to our home. "Ella" the Tons Of Love Elephant arrived this week and she is beyond adorable. I can't get enough of the sequined shirt and matching heart shaped purse.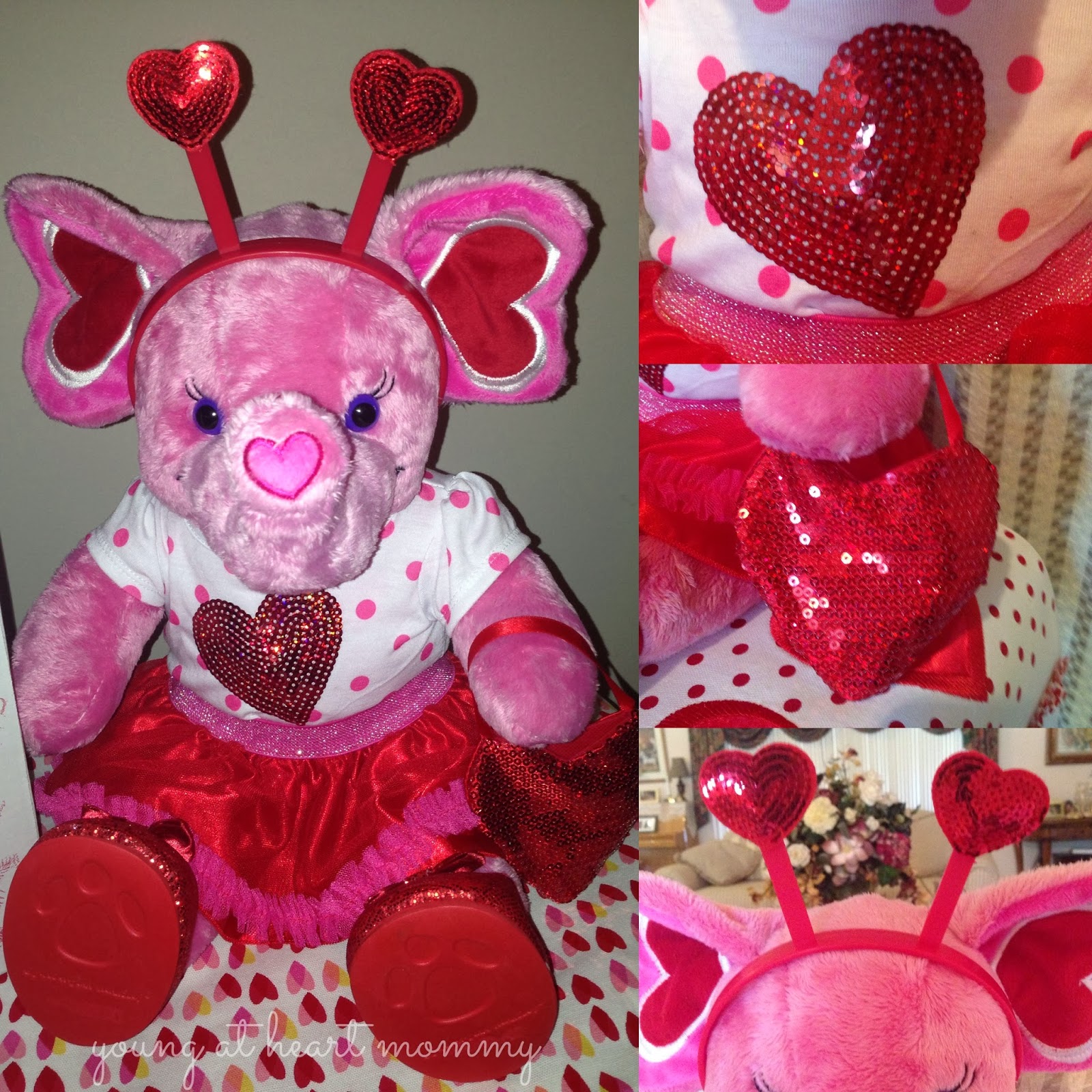 This afternoon Ella will be making an exclusive appearance in Toodie's birthday photo shoot. Each year we bring her newest addition to the studio as a prop & everyone raves about how cute they are. I am always surprised to find that one person who has never heard of Build A Bear. I enjoy sharing the experience and process with those who have never been to a workshop. They don't know what they are missing out on! Even as an adult I find happiness in going there with my daughter and watching her bring a plushy to life. They are so soft and fluffy, making them the perfect cuddle buddies for any child.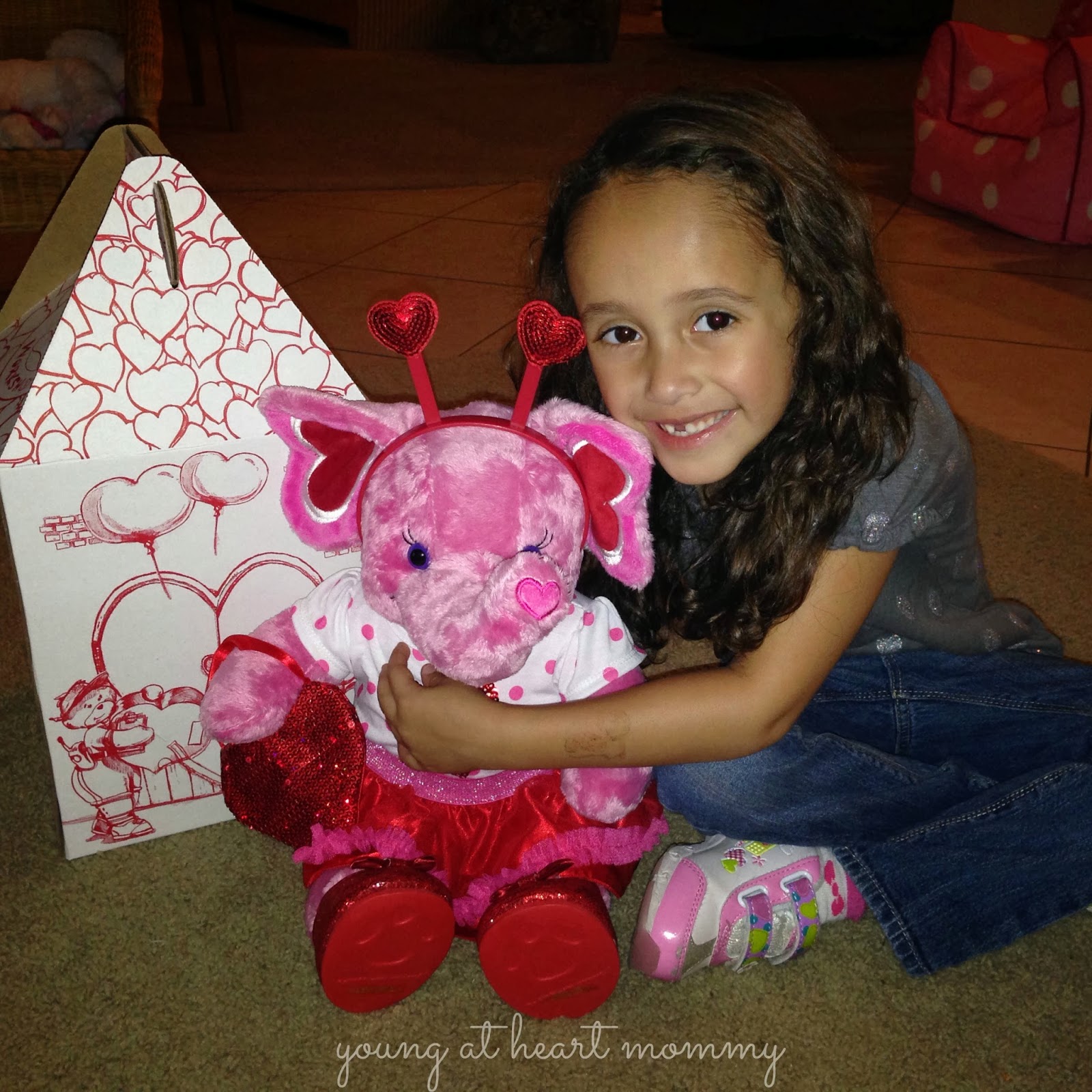 You can buy any of these stuffed animals at your nearest Build A Bear Workshop or online. Don't forget your pink and red accessories too! There are tutus, purses, shoes, bows, collars, and even a rose bouquet for your Valentine friend.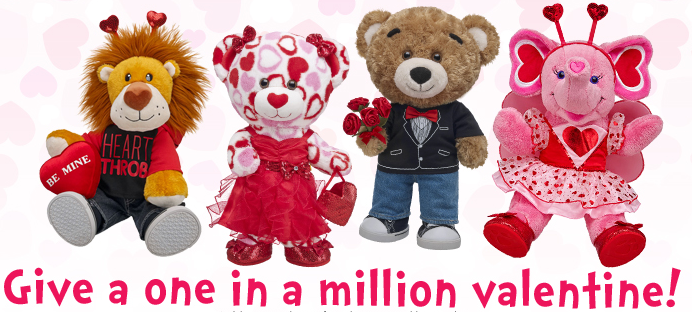 You can visit the Build A Bear website to browse the entire Valentine's Day line along with all of the other adorable collections including My Little Pony. Also, get social by following along on Twitter and Facebook for updates, promotions, and much more. Give the gift of love, hugs, and friendship this Valentine's Day!

Young At Heart Mommy is giving away $25 in Build A Bear bucks to one very lucky reader! For the chance to win, please enter through the rafflecopter form below.