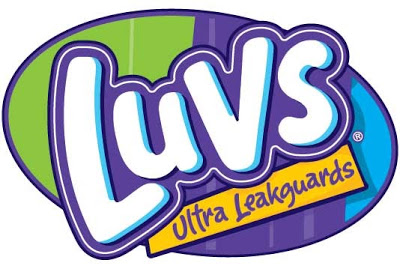 When you have an active little one exploring and bouncing off the walls all day, there is one vital necessity that a parent must have on hand at all times! The diaper is one of those "must have" items in ever parent's inventory. When choosing the perfect diaper for your tiny tot, there are several things to look for. Absorbency being one of the most important. No one wants a leaky, droopy, or bloated diaper hanging off a bottom! That's why I am a fan of LUVS and their trusty diapers.
The makers of LUVS diapers have taken these concerns into consideration and created a super absorbent diaper to prevent leaks, unexpected wet moments, and discomfort. You can identify this special edition at your local Walmart by the blue seal on the Super Absorbent Leakguard boxes. These new leakguards are 15% more absorbent than other LUVS diapers! Most importantly, they are affordable and durable. What makes them so different from others? The Luvs Super Absorbent diapers have a contoured shape with leak barrier leg gathers, for a snug, comfortable fit. With an ultra absorbent leakguard core,the wetness is locked in and kept away from baby's skin. They even absorb even more than your regular Luvs.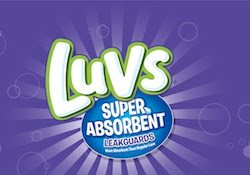 On your next visit to Walmart, be sure to stop by the baby section and look for the new Super Absorbent LUVS with the leakguard feature. They are currently available in sizes 3,4,5 and 6. When it comes to the product itself, LUVS stands behind their diapers 100%. If you are not happy or there is a fault in the performance, a full refund is guaranteed. I love a brand that is always striving to please their customer!

Learn more about LUVS Super Absorbent Leakguard Diapers by visiting your local Walmart store or browse online at Walmart.com. Get social with LUVS by connecting on Facebook and following along on Twitter. Jump into the conversation, share your LOVE for LUVS by tweeting with the hashtag #TheClueIsInTheBlue!
Disclosure: This is a sponsored post for She Speaks/Luvs.