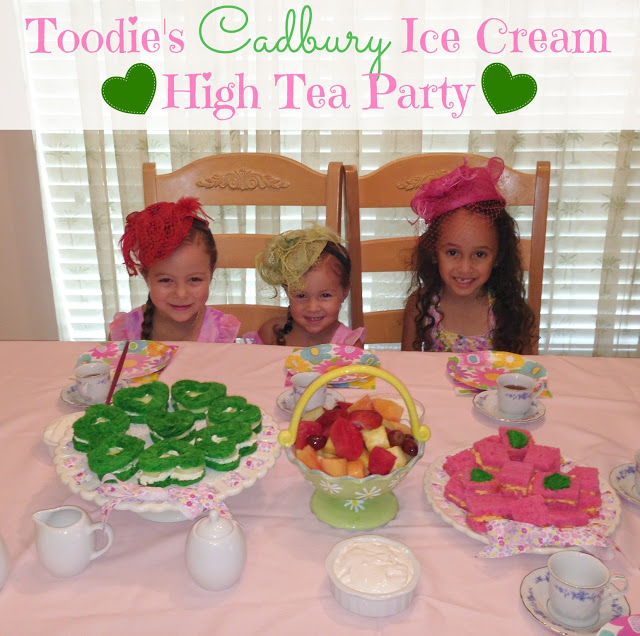 Being a mommy to a little princess is a true blessing. I always knew that when I became a mother I wanted to have a girl first. The past four years have been filled with all things "girly" including dressing up, painting nails, playing with makeup, and tea parties! All of these fun things were shared with me when I was growing up, and now I get to experience them with my own daughter. With the help of Blue Bunny's Cadbury Ice Cream bars, Toodie had the opportunity to host her very own "High Tea" party with friends this weekend. The girls were so excited that they were able to wear their pretty dresses while they sipped tea like royalty and nibbled on homemade finger sandwiches. It was sure to be a day filled with giggles and yummy goodies to snack on.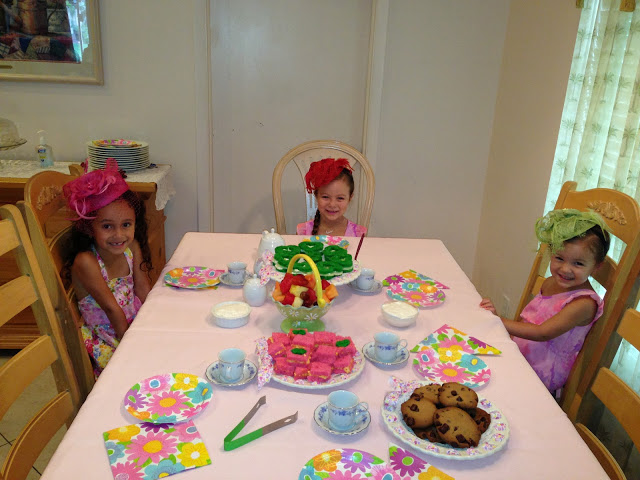 Thanks to MommyParties and Blue Bunny, we were provided with everything needed to plan the perfect Saturday tea party. This included various colorful hats for children and adults, a lovely tea set, delicious Cadbury ice cream bars, and coupons to share with guests! With a party to plan, I decided to make a special order at our local grocery store. I was able to get two colored loaves of bread to make the girl's sandwiches. The touch of pink and green made the party extra fun! For lunch the girls had heart shaped cucumber sandwiches and mini pimento cheese squares. I also made a sweet fluffy dip using marshmallow, cream cheese, and Cool Whip. This was used to dip their fresh fruit in. It turned out incredible! Cookies also made an appearance but mommy burned them so thank goodness we had ice cream to make up for it.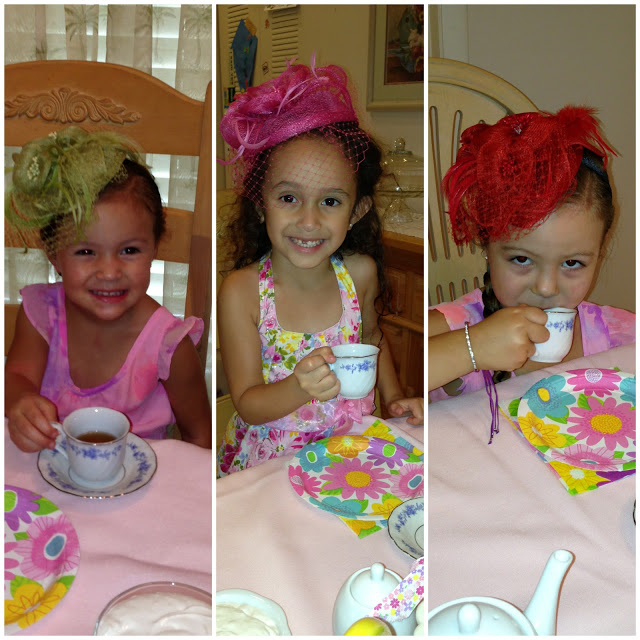 I quickly noticed they weren't a fan of the warm tea so I decided make an iced lemon tea which they enjoyed. Pinkies up! The girls learned proper tea party etiquette and how to act like little ladies. It was so cute watching them act like "grown-ups" and chat about things like barbies and princesses. I was reminded several times they wanted to have another tea party the next weekend, and the weekend after that. I guess that means we have some future planning to do! It brought me so much happiness watching them have such a fun time together.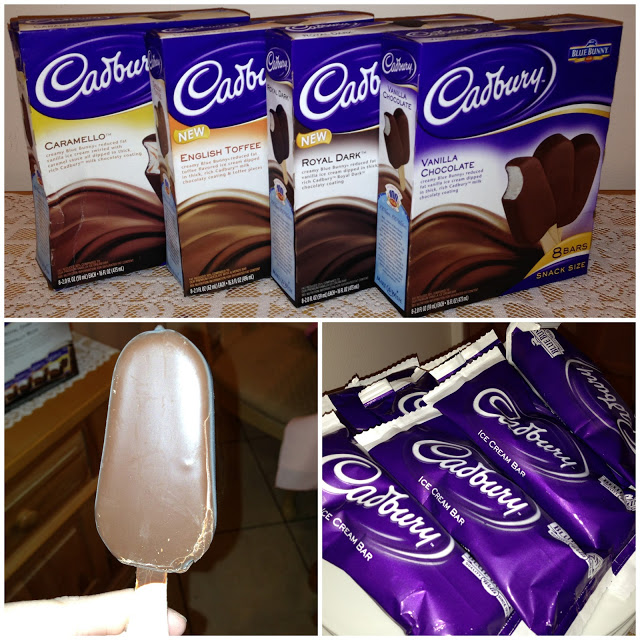 After running around and playing for an hour, they were back at the tea table wanting a cold treat. Cadbury ice cream bars now come in four new flavors for everyone's sweet tooth preference! There are 8 individually wrapped bars inside each box and they are the perfect size for children. If you are familiar with Cadbury during Easter time then you know how decadent their chocolate is. Each ice cream bar is made with creamy Blue Bunny ice cream and dipped into a thick Cadbury chocolate coating. Can you say YUMMY? These things are so good… Let's just throw it out there that the girls were not the ONLY ones enjoying the ice cream bars that day! Everyone was in agreement that Cadbury English Toffee bars were a favorite. The toffee crunchies on the outside brought a sweet and salty flavor to the ice cream.
Cadbury

®

Royal Dark™: Creamy Blue Bunny® reduced fat vanilla ice cream dipped in thick, rich Cadbury Royal Dark chocolaty coating.
Cadbury

®

English Toffee™: Creamy Blue Bunny® reduced fat toffee ice cream dipped in thick, rich Cadbury milk chocolatey coating with toffee pieces.
Cadbury

®

Caramello™: Creamy Blue Bunny ® reduced fat vanilla ice cream swirled with caramel sauce all dipped in thick, rich Cadbury milk chocolatey coating.
Cadbury

®

Vanilla Chocolate™: Creamy Blue Bunny® reduced fat vanilla ice cream dipped in thick, rich Cadbury milk chocolatey coating.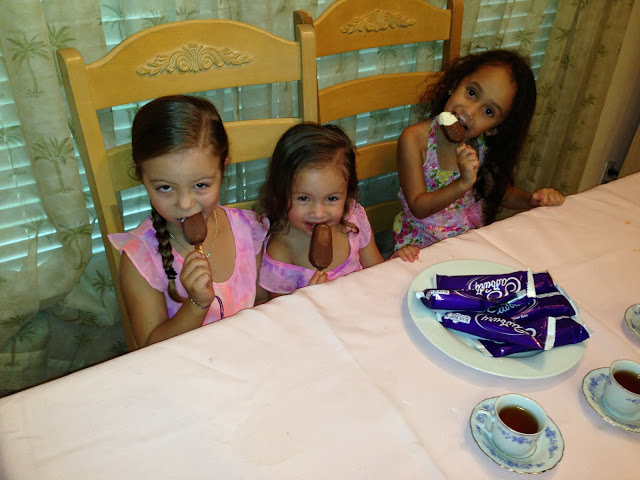 Cadbury Ice Cream bars helped wrap our tea party up and put smiles on many faces. I couldn't have asked for a better day with my favorite girls and I am looking forward to future parties featuring Cadbury Ice Cream. With so many memories made, I am already planning another themed tea party next month! It's the moments like these that create long lasting friendships. A big thank you goes to MommyParties for making Toodie's "High Tea Party" possible.
Disclosure: This party opportunity was provided by Cadbury™ Ice Cream Bars by Blue Bunny® Party through MommyParties.
The party pack and all materials were sent to me to facilitate the tea party event. All opinions are my own!