As a Social Mom's blogger I am being compensated for this post. As always, opinions and thoughts are 100% my own!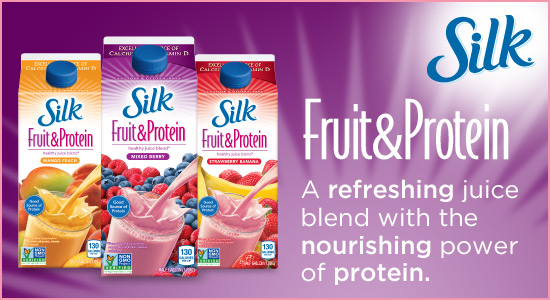 Each morning waking up and following a steady routine can be considered slightly chaotic and just a tad bit unorganized around here. This year I have had to get used to going back to work and getting up before the sun completely rises. While it has been a smooth transition for myself, my toddler on the other hand is not the happiest when told to "rise and shine!" At some point I found myself running out of ideas to get her excited and willing to roll out of her comfy bed. For some time chocolate chip pancakes, homemade waffles, and animal shaped toast was good enough. But as many fellow parents may know, toddlers get bored pretty darn quick when it comes to routine! They want something new. They want to try different things. Sometimes they don't even WANT to eat before school. My daughter has to be the pickiest eater I have ever encountered. It is difficult enough for me to get her to actually consume food, much less enjoy it. It has to be her idea and if it isn't, well good luck! It's much easier for me to get her to drink a big glass of OJ than it is to eat a plate of food. Even at that, she gets tired of the same ol' juices we have the fridge.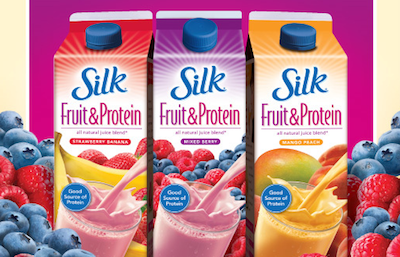 The well known and very popular dairy-free brand, Silk, has created a new beverage that takes all the guess work out of those difficult mornings. Silk Fruit&Protein is a tasty fruit juice blend packed with calcium, Vitamin C, and Vitamin D. It's sweet, tangy, and each glass contains 5 grams of protein that every member of your family can benefit from. You can see it offers much more than your average juice. I personally love fruit juice for breakfast and so does my daughter. But honestly, I get tired of it. It isn't as fulfilling as I would like it to be. It keeps me satisfied for a short amount of time but that feeling soon fades. Yearning for something more, I decided to "shake up" our mornings and incorporate Silk Fruit&Protein. I immediately fell in love with the flavor and so did my four year old. She called it a "smoothie" and requested more after she quickly gulped down the first glass. Since we are often running short of time when getting ready in the morning, this blend is ideal for taking on the go in a sippy cup. Not only does she enjoy the flavor but I am also assured that she is getting nutrition before she begins her busy day of learning. After drinking Fruit&Protein for many months, we both have found that our favorite flavor is the Strawberry Banana. It is such a yummy medley of the two fruits combined together.
Available in three delicious flavors, the variety keeps breakfast exciting. You can find Mixed Berry, Mango Peach, and Strawberry Banana at your local grocery store in the same section as almond or soy milk. It will not be displayed near the regular fruit juices so keep this in mind when browsing for Silk Fruit&Protein. If interested in trying the product with your own family, you can find a $1 coupon here to be used on any of the flavors. To locate your nearest Silk retailer, visit their website for more information. Don't hesitate! Shake up your mornings and give your children something fresh, exciting, and memorable. Silk Fruit&Protein will keep give them a kick of energy and keep them focused. You can even incorporate the juice blend into other recipes like homemade popsicles! Get creative and give all three flavors a try so you can find out which is your favorite.
Disclosure:
This blog post is part of a paid SocialMoms and Silk blogging program. The opinions and ideas expressed here are my own.