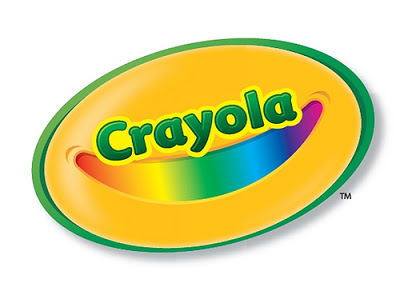 To celebrate Crayola's 110th birthday, the 8 original crayons are throwing a birthday bash at the new fun-omenal Crayola Experience, the world's only interactive Crayola family attraction. Right now, they're out on a colorful adventure to spread the news, and you're invited to join the fun!

You can join in by following the crayons on their adventure! In the process you will LEARN more about each color and enter to WIN a trip for 4 to celebrate their birthday and the Grand Opening of the all new Crayola Experience this coming May, 2013! What child wouldn't LOVE this?! I grew up with Crayola and would absolutely love to attend this event as an adult. Can you imagine how thrilled your little one would be too?!
Just visit the Crayola
Facebook page
and click "enter now" for your chance to be first in line when the Crayola Experience reopens. You don't want to miss out on this exciting opportunity and chance to win!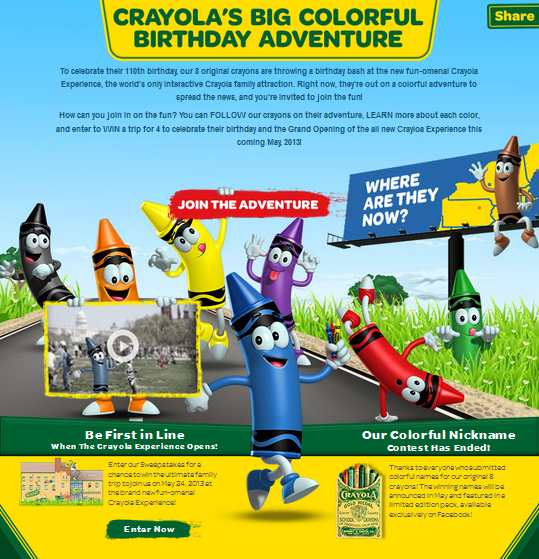 The new Crayola Experience features four floors of new interactive exhibits and one-of-a-kind attractions that will bring the magic of color and your child's creativity to life! The winner will be among the first to experience the fun, along with a three- night, all-expenses paid stay. It's an experience your kids will never forget – and neither will you!


Disclosure: The information used within this post was provided by Crayola.