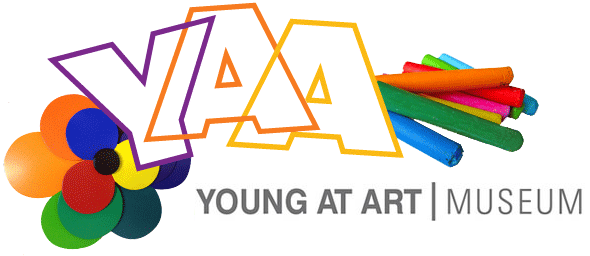 After many months of hectic holiday preparations, I was ecstatic when presented with the opportunity to take a break and spend the day at our local children's art museum. Here in South Florida there are many attractions, museums, and zoos to keep families busy all year round. While it seems that there is always something new to experience, at times it can be hard finding activities that are geared toward younger children. When I was first told about the Young At Art Museum it was undergoing renovations and an expansion to prepare for its grand re-opening.

Now that it is opened and fully functioning, a learning experience for all ages is provided. From birth all the way to adulthood, the museum is designed to transform the way our children appreciate art.
The Young At Art Museum is a very unique hands-on children's museum where kids learn within the wonderful world of ART! Sparking imagination through art provides endless possibilities and opens a creative outlet in each and every child. Here they have the ability to learn by creating, touching, imagining, and exploring.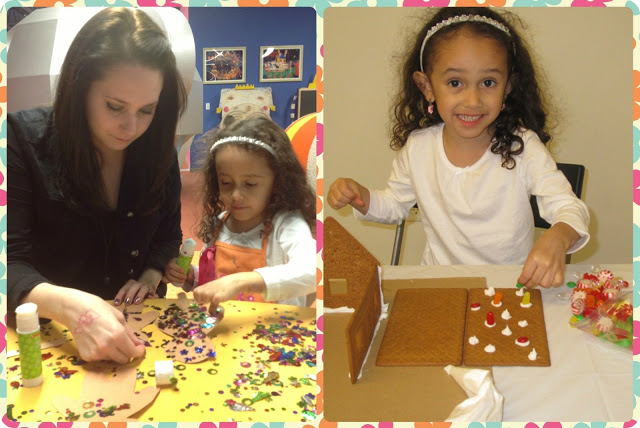 When entering the museum there was no clear path to where we should begin or where we should end up after exploring. The choice was ours and with so much to do, it was just a matter of what we wanted to try first
! It was immediately stimulating and the exhibits were visually stunning. You could tell that A LOT of hard work and thought went into the layout. Since our visit was around Christmas, they h

ad a

Gingerbread House Workshop for $10 per child. I was happy to see seasonal crafts being offered to get into the holiday spirit. While our creation was drying we headed to the different "scapes" throughout the museum.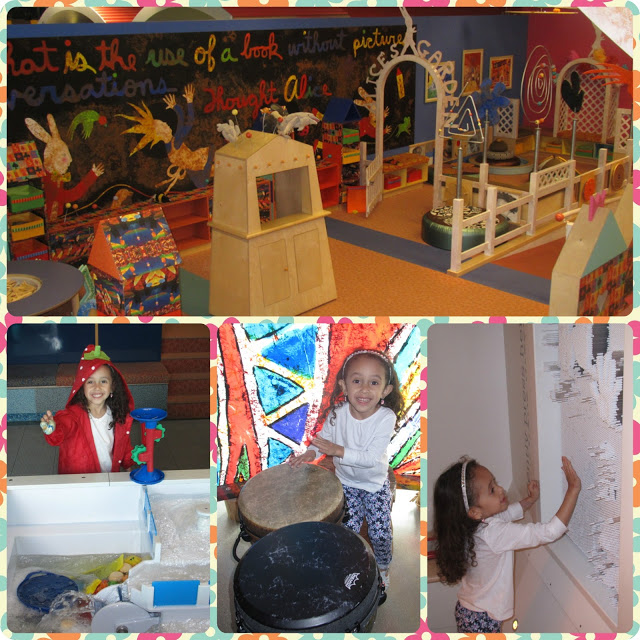 The museum is divided into four main sections- the Wonderscapes, Artscapes, Culturescapes, and Greenscapes. Each area offers activities and exhibits true to the theme. For example, the Greenscapes will encourage your child to connect with nature and the environment. Toodie got to play with blocks made from recycled materia

l and make her own puppet.

Right around the corner, the Wonderscapes

offer a

journey of words, music, fantasy play, and literacy. There was also a comfy cozy area to read books. This is where we spent most of our visit and I noticed many of the kids were gravitating towards the fun inside. As a toddler, Toodie usually gets

distracted

and bored very easily. This is one of the very few places I have found that

has

kept her attention the whole visit! We never ran out of things to do here

ad when it was time to leave, it was a struggle. I had to promise another visit back VERY soon.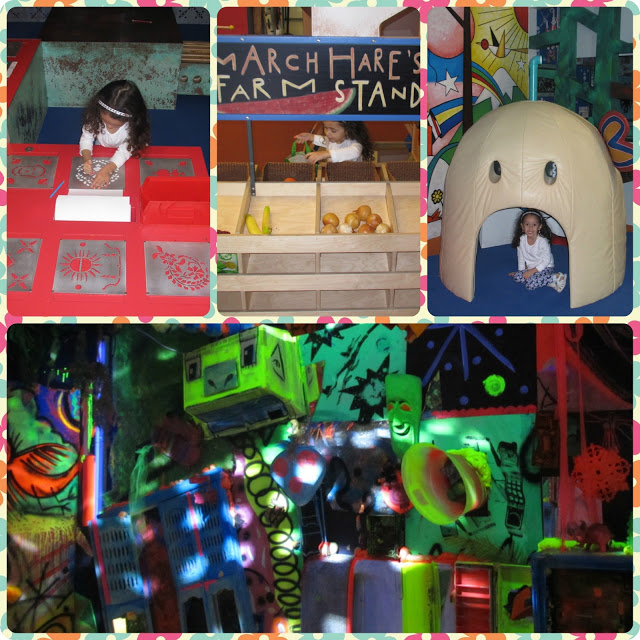 In

conjunction

with the museum, the Broward County Library is open within the same hours. This includes free public library services, materials, internet access, and tutoring rooms. You can stop in during your visit to read a book with your child or wind down after a long day of play. Don't forget your library card! As you can see this is not a traditional museum. This means there are more than the exhibits to enjoy. The Young At Art Museum offers workshops, camp programs, a museum pre-school, and even a place to host a birthday party full of creativity. The art stations, interactive experiences, and educational activities are sure to stimulate your child's mind. There is enough to do that you could practically spend the whole entire day enjoying everything within the museum. You can even grab a bite to eat at their cafe during or after your visit. A gift shop is also on the premises if you want to bring home any keepsakes! They really do have everything… I can see why they have received so many rewards and are highly recognized within the community. We have visited a few museums within the last few years and none of them have compared to how well their concepts are executed.
If you are interested in visiting the Young At Art Museum and would like more information, stop by their website here. You can also connect by liking them on Facebook

where you will be the first to know about events,

activities

, and promotions the museum is offering. If you are already a member or have visited with your family,

please share any thoughts on your experience!

Disclosure: My family and I were granted complimentary admission into the museum as part of a blogger event. I will not be compensated for this review or blog post. All opinions are my own!