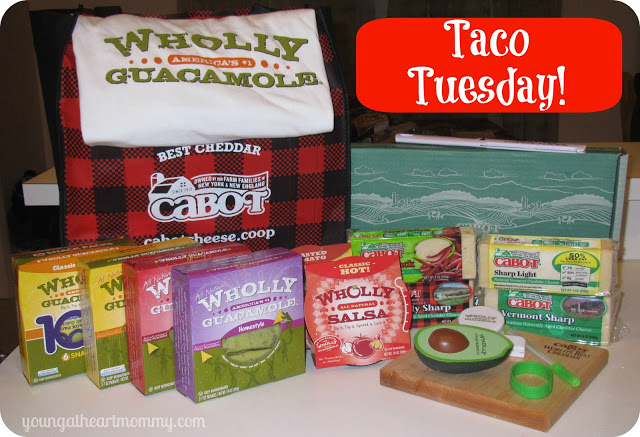 HOLY GUACAMOLE, it has been one busy week! It was full of delicious food, holiday decorating, shopping, and baking. Thanksgiving came and went quicker than expected. After enjoying leftover turkey sandwiches and heaps of stuffing everyday, we all agreed that we could use an alternate meal with a kick. Thank goodness a big package of tasty Wholly Guacamole and Cabot Cheese arrived at my doorstep just in time. Wholly Guacamole was kind enough to provide me with a cooler full of a variety of guacamole, salsas, and Cabot cheese. They also sent a cutting board, cheese cutter, and other cute accessories representing their brand. After making a few phones calls to close family friends, a "Taco Tuesday" night was in the works. Do you enjoy taco nights with your family? You may want to stick around to the end because you could win a pri

ze pack just like the one I received!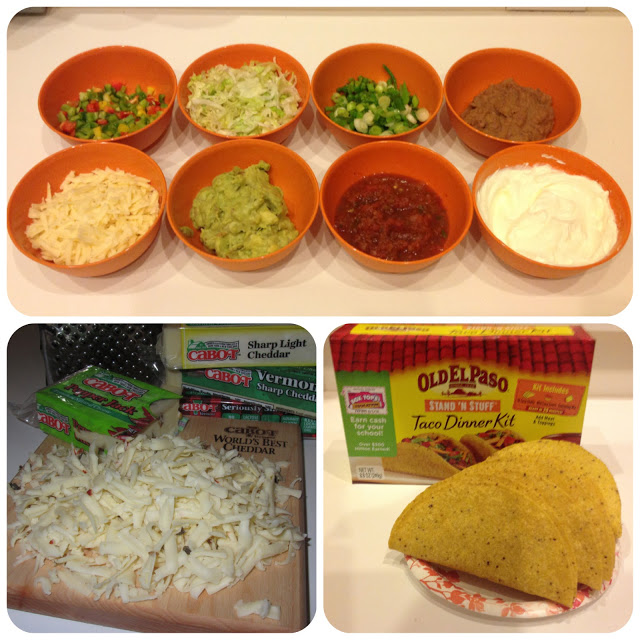 A typical taco in my house normally contains store bought

shells,

meat, lettuce, cheese, sour cream, and a touch of salsa. Nothing special, huh? I guess I never thought to buy any extra ingredients to make the meal more exciting. When we added fresh guacamole and sharp cheddar in there, it became more than a taco… it was a party in the mouth! Using a cheese grater, I took a bar of Pepper Jack Cabot Cheese and shredded it to top our tacos off. You may not think that using a bar of cheese tastes any different than those already bagged but it does! Cabot Cheese has a very unique

, creamy, and

rich flavor to it. While we enjoyed it on our tacos, I often use it to make grilled cheese sandwiches also.
The Wholly Guacamole was my favorite part of the taco and I could eat it on just about anything. With original and spicy flavors available, my guests seemed to like having the two options to choose from. Some enjoyed the traditional taco

while others made taco salads. In either,

the guacamole was flavorful, thick, and full of avocado chunks. It made the tacos more hardy and even satisfied my best friend who is a vegetarian! In addition to the tacos, I made her bite size toasted pita bites with the guacamole, hot salsa, and

Seriously Sharp Cabot Cheese

. She thought they were

delicious

so I sent her home with

the 100 calorie Wholly Guacamole packs to enjoy
.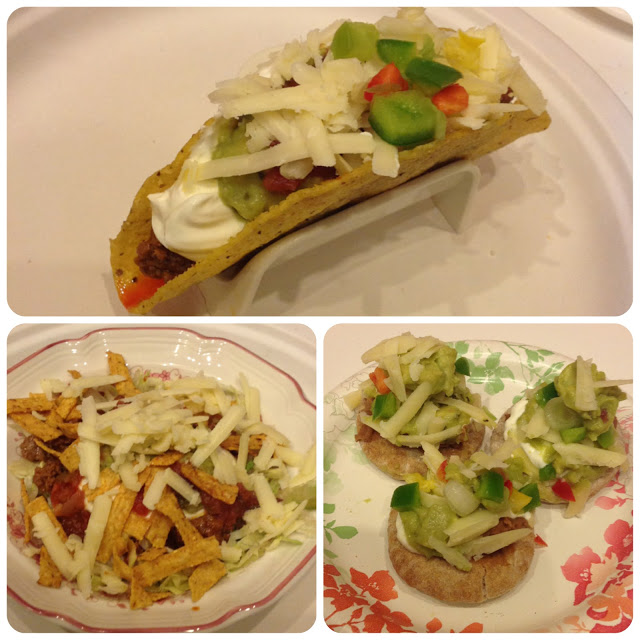 Wholly Guacamole and Cabot Cheese helped to make Taco Tuesday more exciting this week. With quite a bit left over, we were even able to make homemade nachos for lunch days later! Tummies were happy and there were no complaints. I can't wait to see what other meals and recipes I can incorprate these into. If you would like the chance to win a prize package containing everything I received then enter below and you could kick dinner time up a notch at your home too

.

Disclosure: I received the products above for my consideration and to share my honest opinion and experience. I am under no obligation to post a positive review on them. I will not be compensated for this post. As always, opinion are my own! The giveaway and prize will be fulfilled by the sponsor.