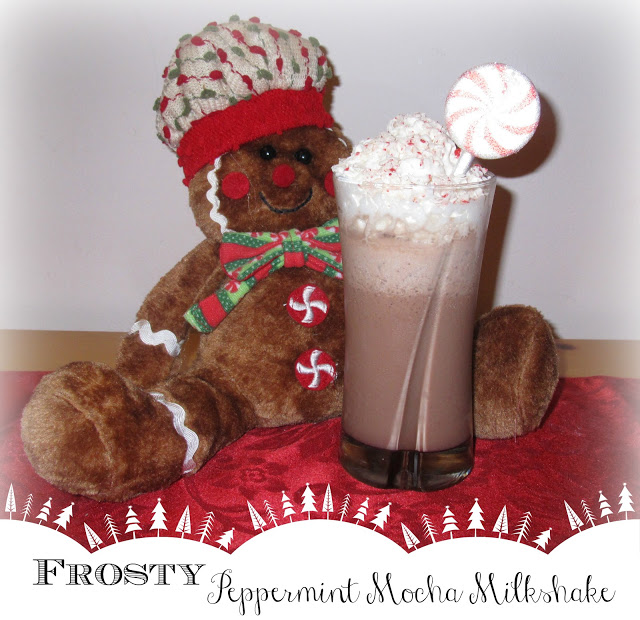 The holidays call for all things that bring us comfort. Family, friends, decadent sweets, hot chocolate, and seasonal drinks are a few that I most enjoy. When holiday shopping is finished and I am home wrapping gifts, I always like to treat myself to a festive drink to get into the spirit. By using Torani syrups I can create my own delicious recipes at home without having to make a trip to my nearby coffee shop.
Torani syrups are made with the highest quality ingredients including pure cane sugar and coffee house inspired flavors. They offer a variety of over 100 different flavors that can be used to make sodas, cocktails, coffee drinks, desserts, and much more. There is no limit to what these syrups can be used in. They can be mixed together or enjoyed on their own to create a unique recipe. All of their syrups have been made in the good ol' US of A and are popular in many coffee houses, restaurants, and dining facilities across 40 countries.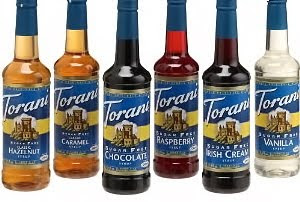 She Speaks and Torani provided me with two

different

flavors to try, Vanilla and Peppermint. While I used the Vanilla to flavor my iced coffee in the morning, I decided to try something different with the Peppermint syrup. One of my all time FAVORITE drinks during the holidays is the Peppermint Mocha Frappuccino. If calories were not an issue and I could afford spending endless amounts of money indulging, I would be drinking it every day! With Torani, I don't have too. I can make this yummy drink from the comfort of my home and even change it up a bit. Instead of creating the cookie cutter coffee drink, I came up with the Frosty Peppermint Mocha Milkshake. There is nothing better than peppermint and chocolate mixed together, especially when it is ice cold. Take a look at my recipe below and how I used Torani Peppermint sy

rup to sweeten up my holidays.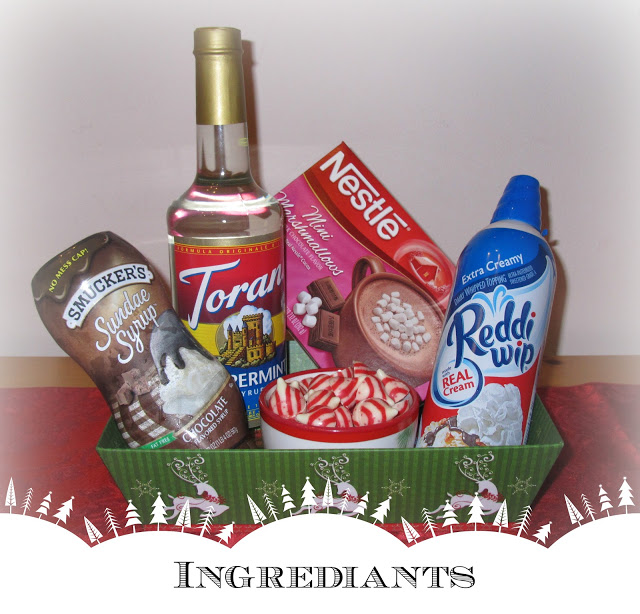 3 Tablespoons Torani Peppermint Syrup

3 Tablespoons Smuckers Chocolate Sundae Syrup

2 Packs Of Nestle Hot Chocolate

Reddi Wip Extra Creamy Whip Cream

Candy Cane Hershey Kisses

1 1/2 Cups Milk

2 Cups Crushed Ice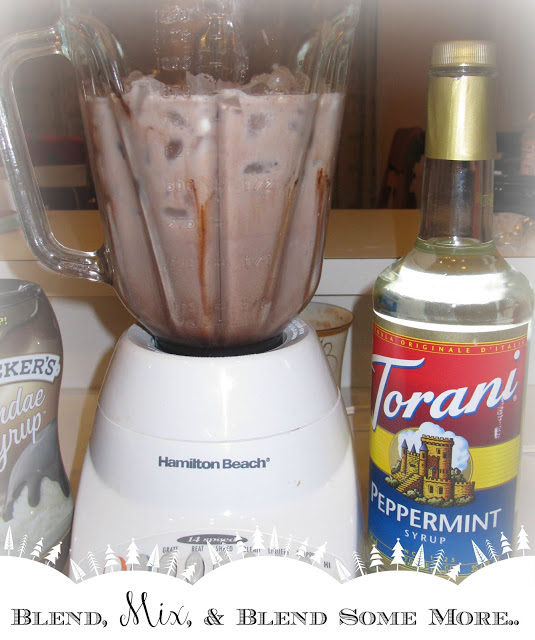 Prepare a cup and a half of ready to make hot chocolate using whole milk. Make sure that the powder is mixed well so there are no cakey chunks floating ar

ound.

Combine hot

chocolate

mixture, Torani Peppermint Syrup, Smucker

s Chocolate Syrup, and crushed ice into your blender.

Blend for approximately one minute on your highest setting or until all

ingredients

are blended into a creamy, frothy, texture.
Poor into desired class,

cover

with whip cream, and add

shaved Candy Cane Peppermint Kisses topping for garnish. You can see how to do this

below!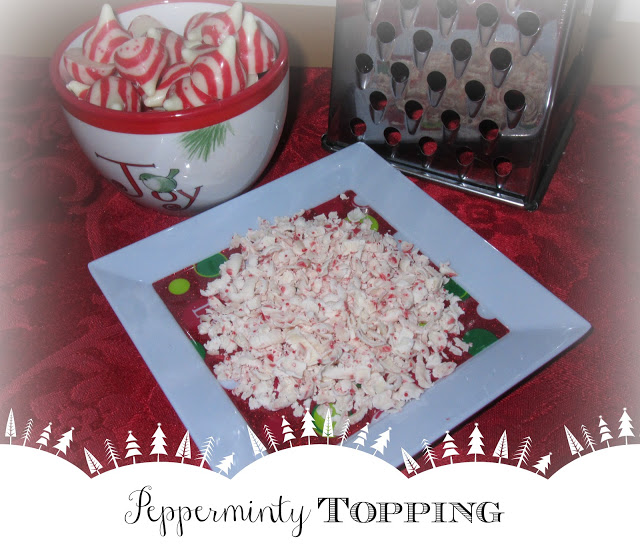 For a sweet minty topping to place on top of your Peppermint Mocha Milkshake, purchas

e the

seasonal Candy Cane Hershey Kisses. By using a cheese grater you can shave the kisses individually creating flakes of peppermint to sprinkle on top of your whip cream. These are also tasty once they are mixed in with the milkshake.

ENJOY!
You can learn more about Torani and their syrups by

visiting

their

website

. Here you will find f

lavors

, recipes, and the nearest retailer closest to home. Also, follow along on Twitter and Facebook for promotions and to interact with

other Torani fans.
Disclosure: I received complimentary products to facilitate this review from She Speaks and Torani. All opinions are m

y own!