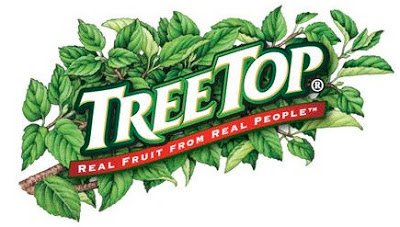 With an active toddler by my side most of the day there is always a little hand tugging on my shirt asking for something to drink. We rarely have soda in our house and most of the time we are drinking tea, water, or fruit juice. I prefer to keep my daughter away from sugary drinks full of empty calories. This is why I buy all natural fruit juice like Tree Top. They make an assortment of products including fruit juice, snacks, applesauce, and even cider. All of their products are made with care and dedication. This is exactly how they developed their tagline, "Real Fruit From Real People." Tree Top is the leading producer and supplier of dried apple products in the United States making them well known in thousands of households, including my own.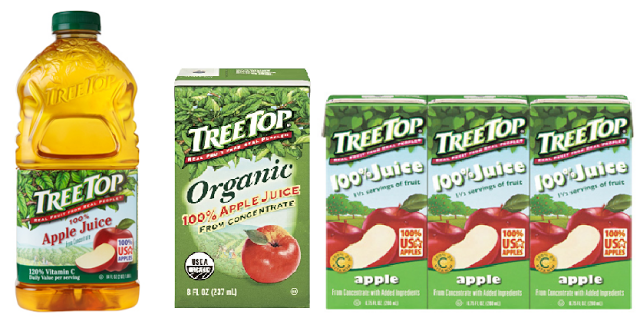 The Tree Top apple juice not only contains 100% juice, but also %100 USA apples in each and every container. Each 8 oz glass of juice contains 2 servings of fruit! While I have no problem getting my daughter to eat fruit, it is good to know that their apple juice is packed with Vitamin C. You can tell by the taste alone that it is made with real apples and no added sugar. Their 3 Apple Blend is my personal favorite because it's a combination of Granny Smith, Red, & Golden Delicious apples. It's sweet, tart, and will quench your thirst. It is also shelf

–

stable which means you do not have to refrigerate it. You can find Tree Top Apple Juice sold in various sized bottles and also juice boxes. Since you do not have to worry about keeping them cold, it is great for

taking on the go.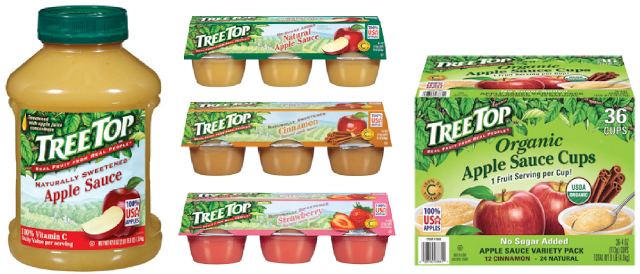 The classic Tree Top Applesauce is just as tasty as their juice selection. There is no added sugar or fructose corn syrup, just fresh yummy appl

es.

It contains 1 Fruit Serving for every 1/ 2 cup of applesauce for only 50 calories! It is available in a few different flavors including Strawberry, Cinnamon, and Natural Apple. On top of being delicious on their own, I love using Tree Top Applesauce to bake with. Replacing butter with applesauce makes cakes and cookies moist and flavorful. The small containers also make them the perfect sized portions for lunch

boxes or a snack in between meals.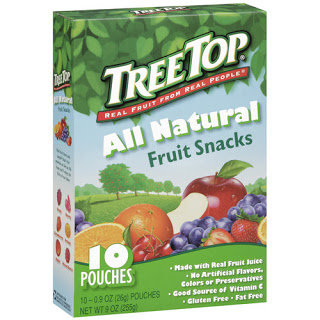 We go through plenty of fruit snacks each week and it can be difficult finding those made without a ton of sugar. The Tree Top All Natural Fruit Snacks are made from natural ingredients, including real fruit juice and Vitamin C. Packaged in individual pouches they make a great snack for the whole entire family. I have found that the quality of these fruit snacks are much better than what I normally purchase from other brands. After finding these at Costco they have become the fruit snack that my daughter prefers as a treat and in her lunchbox. As an adult I still find myself indulging in a bag here and there. They remind me of my childhood and the flavors are distinctly fruity.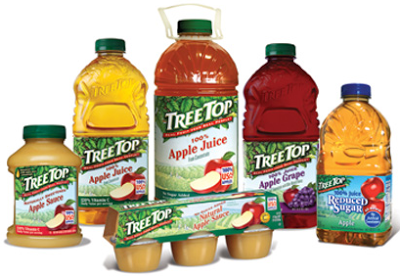 Is your family a fan of Tree Top and their products also?

For more information on Tree Top

you can visit their site or connect on Facebook. Here you will find promotions, coupons, and information on exis

ting fruit-based products.
Disclosure: I received the products above for my consideration and to share my honest opinion and experience. I am under no obligation to post a positive review on them. I will not be compensated for this post. As always, opinion are my own!