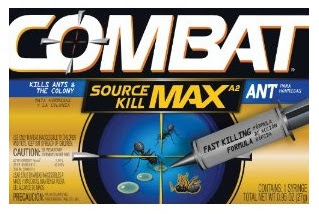 Being a resident of the sunshine state is not always accompanied by perfect warm weather . Lately we have had a ton of rain and with rain comes ants. Let's not mention the tropical storm that is on it's way as we speak! While I can't complain about the sudden increase in wet weather given it has brought the yard back to life, I could do without the little critters. As a Purex Insider I was given the opportunity to be a part of the Combat Source Kill Max Ant Bait and Ant Gel campaign. With the increase in ants around the house lately, I quickly took the opportunity and looked forward to getting assistance in removing them! Farewell annoying buggies..Toodles.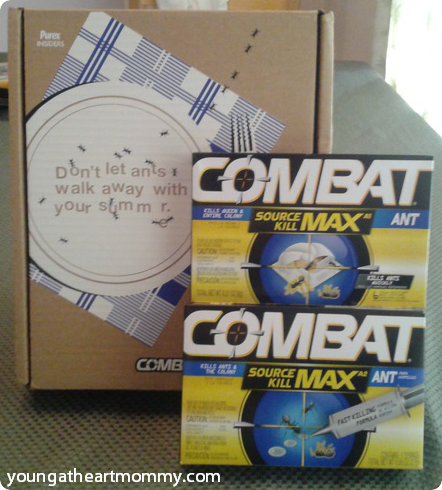 The Combat Source Kill Max Ant Gel is formulated to effectively control ants. This product contains a fast acting ingredient but it's speed is still slow enough for ants to return to the colony. When they return they will feed them the bait so that they are are killed effectively. This works within hours and for up to one whole month.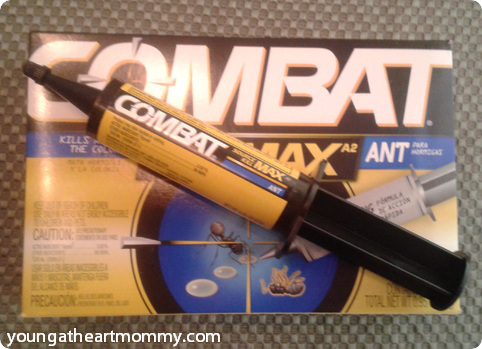 The Combat Source Kill Max Ant Bait contains an effective insecticide which kills most ants commonly found within our homes. The ants carry the bait back to their colony in which it will destroy. It will even kill ants outside of your home to prevent more from coming inside. Huge plus for us moms out there, it is child resistant!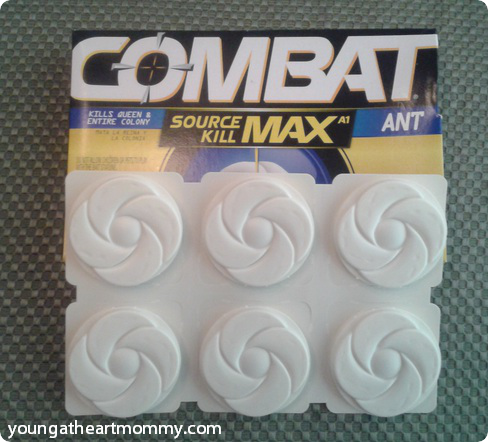 This duo works great to keep the critters out especially if you have little one's dropping food all around the house. Ants always seem to be successful in finding crumbs and food particles left behind. Given they are child resistant there is no harsh chemical smell and you do not have to worry about them getting into tiny hands. Thanks to Purex Insiders I am hosting a giveaway for one of my readers to win their own Combat Ant Gel! Enter below through the rafflecopter form.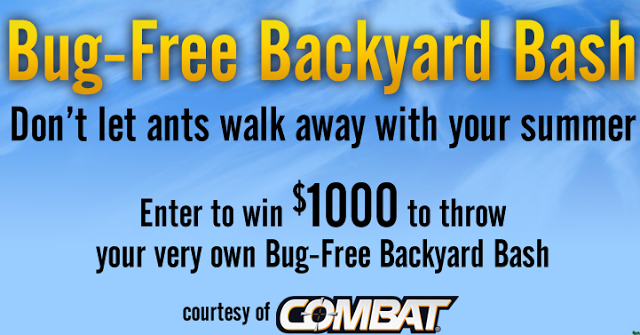 Combat is also hosting a sweepstakes right now in which you can win $1000 to host your own Bug Free Backyard Bash! On top of that the one lucky winner will also receive an assortment of Combat brand products to ensure ants don't take over their party. All you have to do is watch a short video and fill out the form to enter. After your entry is complete you will have the option to print a $1.00 off any Combat product coupon.
Disclosure: I received the products above from Purex Insiders for my consideration and to share my honest opinion and experience. I am under no obligation to post a positive review on them. I will not be compensated for this review. As always, opinion are my own!