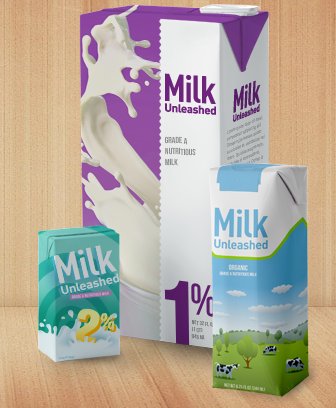 It's back to school time which means car pools, soccer practice, recitals and maybe a little time for mom thrown in for good measure. Having an on-the-go lifestyle can be challenging to say the least and Milk Unleashed is here to help!
As a mom I am always on the go. Whether I am taking Toodie to school or running errands, there are never enough hours in the day. With handy single-serving shelf safe milk there's no need to ever run out. You can take it anywhere at anytime. Milk Unleashed goes wherever your family goes, whether it's a lunchbox, a cooler, purse or a diaper bag!
Check out the new interactive Milk Unleashed App below. You will learn fun tips, nutritious snack ideas, games, and more creative family ideas for when you are on the "MOOOO-ve!"
WHY you will love the Milk Unleashed Blog App:
On-The-Go Games and Tips! Even cruising down the freeway can be an adventure! With these fun games and tips you can have some family time even when you are out on the road!
On-The-Go Snacks! Have you ever wanted to try the world's best smoothie? Well Milk Unleashed is here to make all your dreams come true! Find out the best snacks to grab that will make your next outing even more thrilling!
What the heck is shelf safe milk?
If you are unfamiliar with what shelf safe milk is don't feel bad, because I wasn't too sure either! I am used to buying milk straight from the cooler section at the grocery store. While I was aware that boxed milk was available, I haven't personally purchased it for my family. Shelf safe milk is Grade A fluid milk that requires no refrigeration until the package is opened. Thanks to the ultra pasteurization and special Tetra cartons that preserve all the wholesome goodness of milk. Now kids can get the vitamins and nutrients of milk, anytime and anywhere!
In celebrating their new fabulous APP, Milk Unleashed is allowing me to host a giveaway for all of you a chance to win your very own Milk Unleashed Prize Pack! This will include a variety of shelf safe milk from the following brands:
Hershey's, LaLa, Horizon and Organic Valley.
Enter below through the rafflecopter form.
a Rafflecopter giveaway
Disclosure: I am receiving products as compensation to promote the Milk Unleashed App. I am under no obligation to post a positive review on them. As always, opinion are my own!