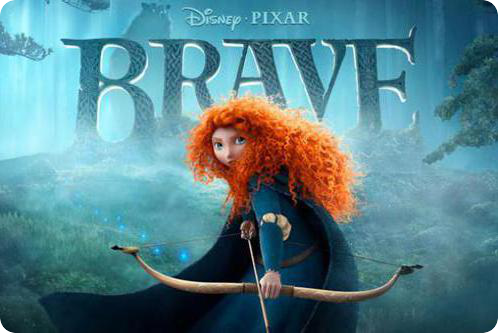 Today was the release on the long awaited Disney Pixar movie "BRAVE." It's been a rainy mess here in Florida and the best thing to do on a wet yucky day is see a movie. Since seeing the previews and reading the reviews, I was anxious to see what BRAVE was all about. While Toodie was not thrilled about the 3D glasses, we still managed to enjoy the movie. I think for the next movie we will skip the 3D and stick with regular viewing!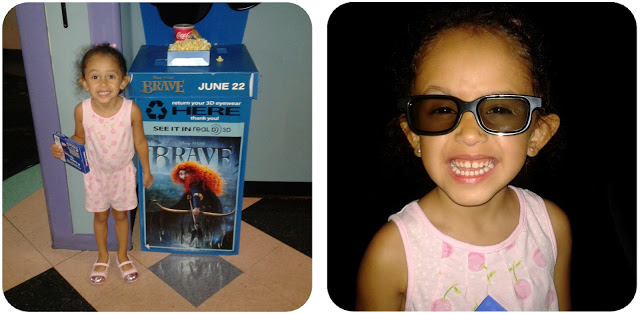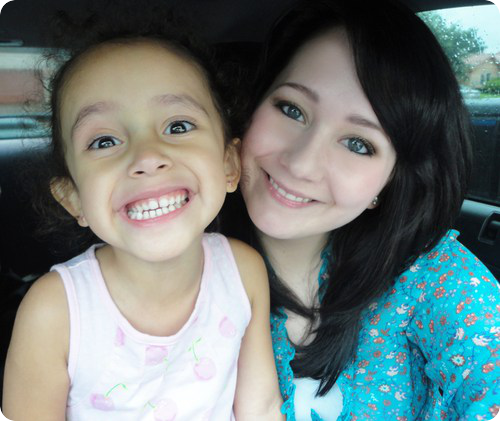 Did you know that "BRAVE" is Disney Pixar's 13th film and also the first to feature a female lead? BRAVE tells the story of Merida, a fiery red headed Princess from the Highlands of Scotland.
Merida has a ton of courage, passion, and strength. Let's not forget the stubbornness! She is not your typical Disney princess waiting for her Prince Charming to save the day. She has a passion for archery, combat, and riding her horse freely with her beautiful hair flowing in the wind.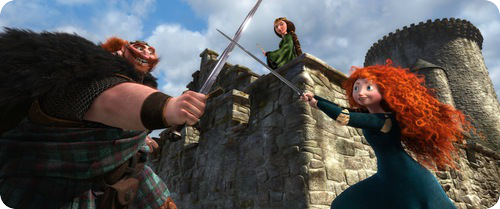 At a young age, Merida's mother is determined to prepare her to be a royal princess but it is clear that she is not as focused. Instead of learning manners, proper etiquette, family history, and typical royal protocol – Merida would rather get down & dirty! Merida is more interested in exploring within the forest, going on adventures, and her love for archery. Her father, the King, supports his daughter and even gifts her a special bow when she is a little girl.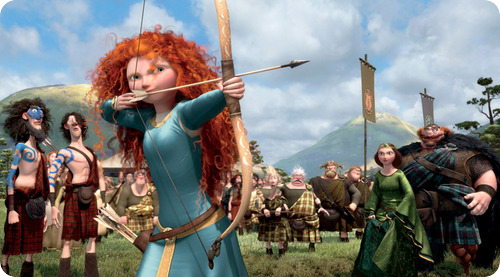 One evening after returning from a day of exploration and archery practice in the forest, Merida is presented with very unfortunate information from her mother. As the family is sitting down for dinner, her mother begins to read three letters that have been delivered. She soon announces that three suitors will be visiting and competing for Merida's hand in marriage. Merida is very upset by this news and this is where the story really begins. Through the movie we follow Merida as she makes her own choices to change her destiny. There is adventure, action, humor, mystery, and even a lesson to be learned.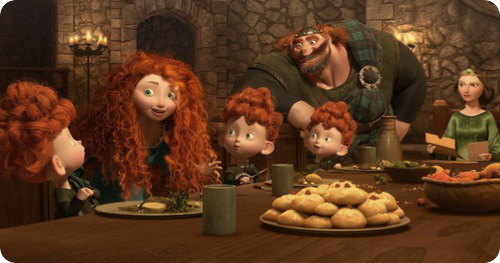 I really enjoyed BRAVE and I think this is one of my favorite Disney Princess movies to date. It's so much different than the usual Cinderella story, and it's hard not to love Merida with her fluffy red locks. I will be the first to admit, i cried at the ending. I just couldn't help myself. This will be a definite addition to our Disney movie collection! Do you plan on taking your children to see BRAVE? Here is the quirky trailer if you haven't seen it yet!