The infamous Yankee Candle has utilized their talents and created a new selection for that special man in your life. This new line of "Man Candles" is available in four different scents. If your other half enjoys having a candle burning in your home but is sick of the flowery girly scents … this is perfect! With Father's Day right around the corner these will make very nice gifts. I was kind of hoping they would come out with more than four scents but all four are pretty spot on. I only have one question, where are the "Dirty Laundry" or "Guys Night Out" candles? I'm sure they could pull off how a dirty sock and pizza with stale beer smells! I guess that wouldn't make for a pleasant smell around the house..
Riding Mower

:
Hot sun. Cool breeze. And the intensely summery scent of freshly cut grass.
First Down:
Game on! This combination of orange, patchouli, vetiver and leather is as exciting as game day.
Man Town:
Escape to the man cave with this masculine blend of spices, woods and musk.
2×4:
The warm, unmistakable scent of freshly planed wood and sawdust evokes a sense of confidence and quality.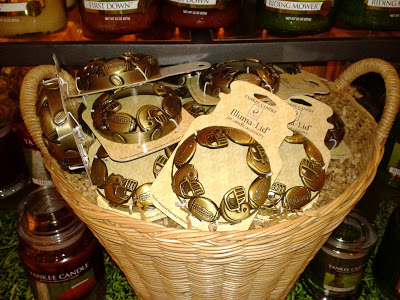 They even have football themed candle lids and really cute beer mug jar clingers to pair with the candles!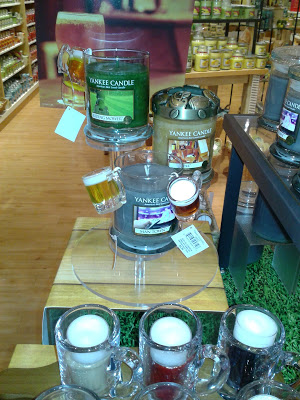 The large jars are all $27.99 while the medium size jars are $17.99. You can pick these up at your local Yankee store or at YankeeCandle.com