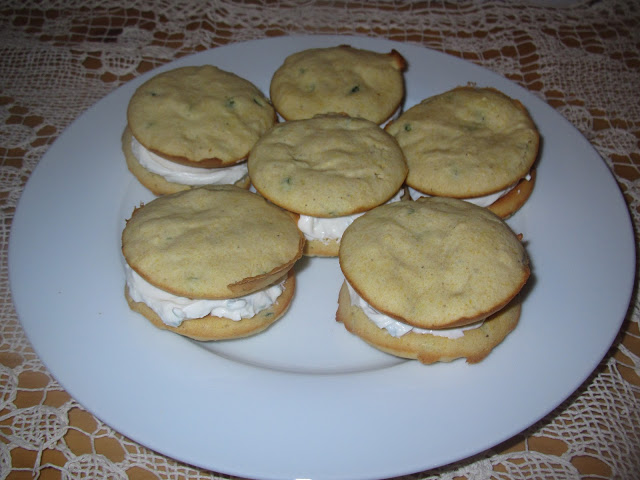 Jalapeño Cornbread Whoopie Pies
Ingredients:
1 1/4 cups all-purpose flour

1 cup cornmeal

1/4 cup (packed) brown sugar

2 teaspoons baking powder

1 teaspoon salt

1 cup buttermilk

4 tablespoons unsalted butter, at room temperature

1 large egg

2 jalapeño chiles, seeded and finely chopped
Directions:
Position a rack in the center of the oven and preheat the oven to 375°F. Line two baking sheets with parchment paper.

In a medium bowl, stir together the flour, cornmeal, brown sugar, baking powder, and salt. In the work bowl of a stand mixer fitted with the paddle attachment, beat together the buttermilk, butter, and egg on low speed until just combined. Increase the speed to medium and beat until thoroughly combined, about 3 minutes. Add the flour mixture and the chopped chiles to the batter and beat on low until just combined.

Using a spoon, drop about 1 tablespoon of batter onto one of the prepared baking sheets and repeat, spacing them at least 2 inches apart. Bake one sheet at a time for about 12 minutes each or until the cakes begin to brown around the edges. Remove from the oven and let the cakes cool in the pan for about 5 minutes before transferring them to a rack to cool completely.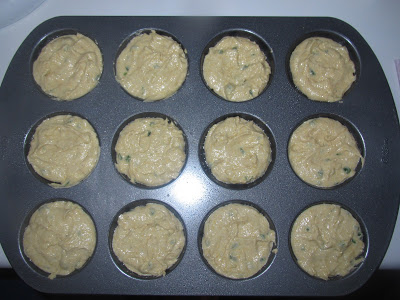 Bacon Chive Goat Cheese Filling

Ingredients:
6 slices of bacon

4 oz. soft fresh goat cheese (room temperature)

4 oz. cream cheese (room temperature)

2 tablespoons mil

1 tablespoon fresh chives chopped
Directions:
Cook bacon over medium heat in a skillet until crisp. Place on paper towels to drain and let cool. Once cool, crumble bacon. Beat together goat cheese, cream cheese and milk on low speed until just combined. Increase to medium and beat for a few more minutes until it is smooth and creamy. Mix in chives and bacon.