Our children are constantly growing and as parents we know that there is no stopping them. Several times a year we buy clothing, shoes, swimsuits, and even pajamas to accommodate them growing like weeds! With this being a common occurrence, they don't always get the most use out of the clothing we buy. In Toodie's closet there must be a good 5-10 outfits that still have tags on them and were never even taken off the hangers.If you are in the same predicament as me, which most parents of tiny ones are, then you should take a peek at thredUP.com.
thredUP

is an online kids consignment shop, where you can save money (and time!) on all your favorite children's clothing brands.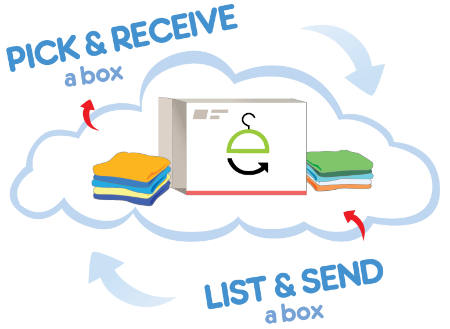 thredUP provides you, the buyer, with a convenient hassle free system that makes finding outfits for your child easy. There are several categories to choose from including sizes, genders, seasons, and even an option to search for well known brands. The selection is impressive. I browsed for a good 30 minutes and saw a ton of cute things from some of my favorite stores such as Children's Place, Ralph Lauren,Gymboree, and Carters. thredUp was kind enough to provide me with a $20 credit to pick a few things out for Toodie. From the looks of the affordable prices, I knew that this would go a long way. After hours of searching, browsing, and exploring their site- I made my choices. Now it was time to wait for my package of pre-loved goodies to arrive.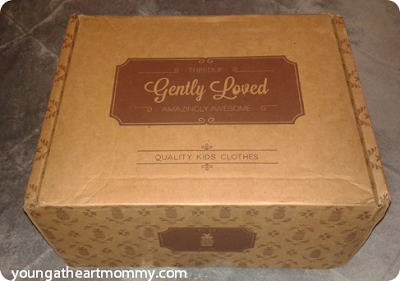 Look how cute the packaging is! I love that the top of the box says "Gently Loved." It goes perfectly with the concept of thredUp. Now it's time to take a look at what I snagged!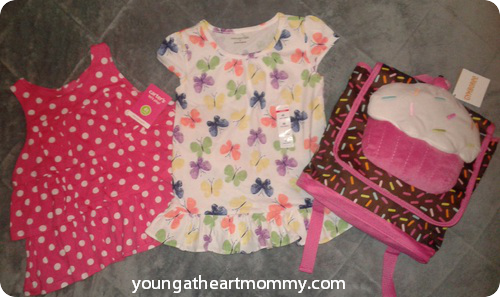 When I searched for size 4T in the girl's section, thredUP had several items that we're brand new with tags. I picked out two shirts and the most ADORABLE cupcake bag pack. I knew before I even received my choices that the retail value was well over the $20 spent. The cupcake bag was originally $29.95 from Gymboree. That alone is a huge bargain. Plus Toodie's eyes lit up when she saw it! She loves cupcakes and whoopie pies. Both tops were also new and unworn. I think I have found a new obsession here! A good one though..that will save me tons of money when shopping for back to school clothes.
If you are interested in selling your child's gently used clothing you simply order a bag from their website and wait for it to arrive. They do require a small deposit for the thredUP bag but it is fully refunded once it is returned. They encourage you to fill the bag to the brim because it is designed to hold 35-50 items. Take your time when stuffing, an assortment of sizes is welcomed. Once they receive your bag you will get paid via Paypal or store credit (your choice) for each item they can resell. This is a great way to find a new home for the clothing your child has outgrown or never worn. Plus you will get a little extra cash in your pocket to buy even more clothes!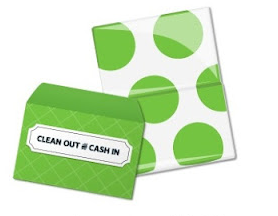 Since I had such a positive experience working with thredUP and witnessed the savings first hand, I have decided to order my own bag. Once it's here I will fill it with Toodie's clothing and keep you updated on how the process went and how much I made!
Disclosure: I received a gift code from thredUP to shop their site for my consideration and to share my honest opinion and experience. I am under no obligation to post a positive review on them. I will not be compensated for this review. As always, opinion are my own!