This month I received a bar of Ivory soap in my Influenster Mom Vox Box. Ivory soap has been around for quite some time and is known for being free of dyes and heavy perfumes found in most soaps. It's simple, affordable, but also effective for the whole family. It's also the only soap that floats! Ivory soap gives moms like me an easy, effortless way to get the family clean because it is so pure.
In the process of getting the most out of my Ivory Soap bar, I found many uses for it. Besides the traditional sudsy soap bar for the shower, I also used it to cleanse my face at night. I am happy to say I experienced no break outs or blemishes. The Ivory Soap bar left my skin silky smooth and moisturized. My hair brushes were also treated to a bubble bath with the Ivory Soap bar right by their side. Within minutes of a good soaking my brushes were clean and free of product build up.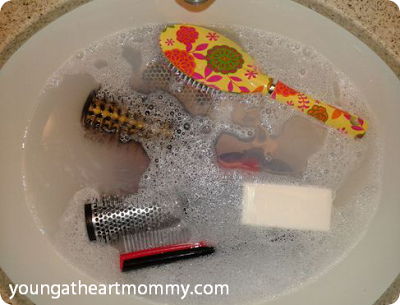 I also experimented and decided to use my Ivory soap bar to get my makeup brushes fresh for the week. I try to keep my brushes clean and wash them at least once a week so there is bacteria lurking around. I usually use a liquid soap or shampoo when cleansing but thought that using the bar soap may do a better job. I was right! I couldn't believe how well Ivory soap worked in
deep cleaning each brush, even my eyeshadow brushes looked brand new after. The bristles were also very soft and there was no shedding afterwards or during. Goodbye icky makeup brushes!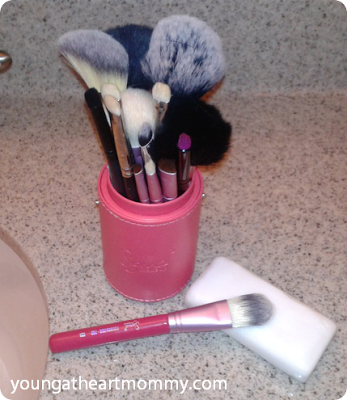 On top of these uses it can also be an effective stain remover, laundry flakes, and soap projects. You can find Ivory soap at your nearest retailer, including stores such as Walmart and Target as well as any major grocery, dollar and drug store. A 10-pack of Ivory bar soap retails for around $4.49 (bath bar size). Ivory Soap is one of the most affordable and versatile on the market. You can't beat the price especially for all of the uses you are getting from one bar.
For updates on Ivory Soap follow them on Facebook and become part of the community!
Disclaimer: I received the product in this post compliments of Influenster for purposes of this review, however all opinions are my own.