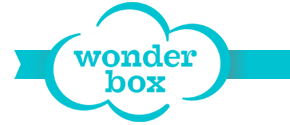 Monthly subscription boxes created for children are one of my favorite things to review! That being said, when I came across the wonderful world of the Wonder Box I couldn't wait to see how "wonderful" it was. The Wonder Box is filled with creative activities designed to stimulate the minds and imagination of your child. Each month, for $19.99 your box will be delivered to your doorstep. This includes free shipping and the option to cancel at any time. You can also purchase the Wonder Box as a gift whether it be for one month, three, or even twelve.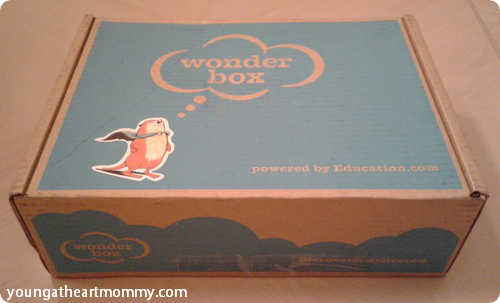 Each month the Wonder Box is curated around a different theme. While the contents of the box will remain a mystery until it arrives at your door, they will always include at least three educational projects. Each activity will come with everything you need to assist your child in exploring their creativity including instructions and supplies. All Wonder Boxes are carefully put together by Education.com experts and are designed to help your children work on essential Kindergarten skills. Some of these skills include Shape Recognition, Color Exploration, Fine Motor Skills, Reading Readiness, and many more. While this program targets children ages 3-6, it is never too soon to pave the learning path for your little one. The activities can be easily modified to stretch imagination and challenge younger and older children.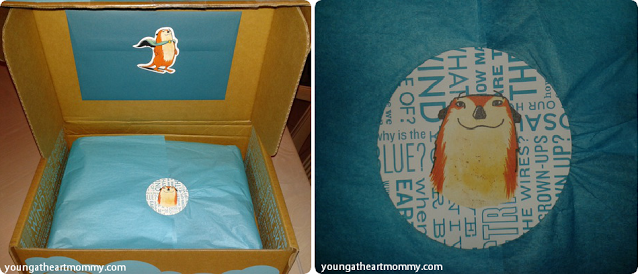 When the Wonder Box arrived I couldn't resist capturing the cuteness of the packaging. Everything was wrapped in a pretty blue tissue paper fastened together by a sticker of their mascot, Ed the Otter. Why an otter? Simple, they are curious little creatures that enjoy exploring their environment just like our children!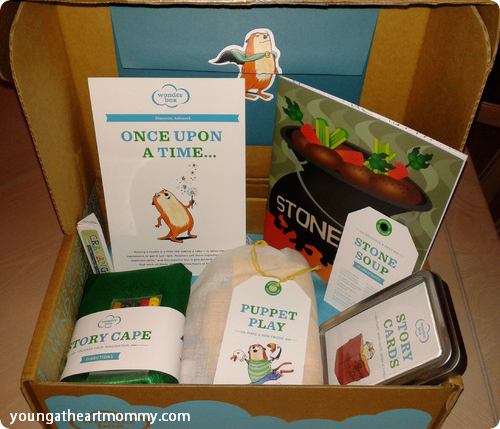 The theme of this particular Wonder Box is "Once Upon A Time." It included puppet play materials, a design your own cape kit, story cards, and an interactive coloring story book paired with a recipe. In total, there were six different activities provided including the Stone Soup recipe card!

The illustrated story cards allowed us to create a fun story by using our imagination. I laid out about eight cards on the table and had Toodie choose one at a time. Based on the picture, our story kept growing on growing. I enjoyed hearing what she came up with and how wacky it turned out! Three year olds REALLY do have an incredible imagination that can bring any adult's silly side out.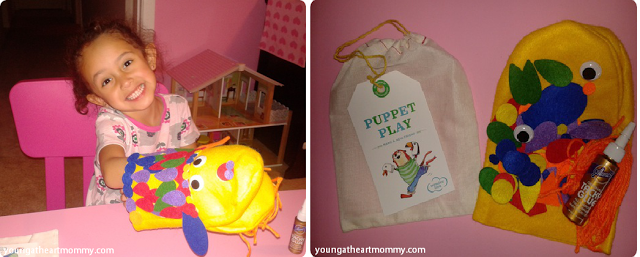 The Puppet Play pouch had everything needed to create a fuzzy felt friend. I was impressed because there were more than enough pieces and we even had plenty left over. Wonder Box sure isn't stingy when it comes to materials. There was glue, string, googly eyes, and felt pieces in different shapes. Toodie had so much fun with this project. She created a dragon-dog looking creature with a beard! The glue kept everything secure and after a lot of play, her puppet friend is still strongly held together.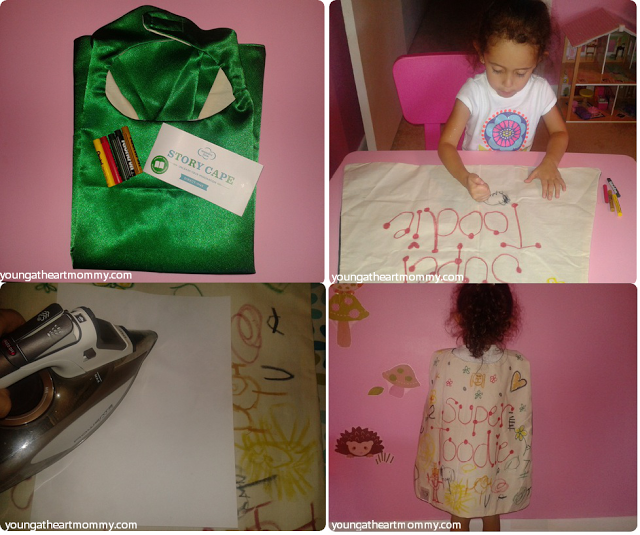 Next up was the Story Cape. How ADORABLE is this? I almost wished they had sent a cape for mommy to make! I couldn't get over the excellent quality and thought behind this activity. The cape was a soft green satin material on one side and fabric on the other. Supplied with multiple fabric crayons, Toodie could design her cape whether she wanted to be a princess or superhero. We agreed that she was "Super Toodie" and decorated together. I am beyond happy with how it turned out and she pranced around the house acting as though she was soaring through the sky. To keep the design on the cape, the instructions said to iron it on with a sheet of paper. This took about five minutes and prevented the fabric crayons from smearing or transferring. If Toodie wants to change the design all we have to do is throw it in the washing machine! Very cool..

Last but not least, Toodie colored the story of the "Stone Soup." This coloring book was interactive and encouraged her to participate by drawing pictures that coordinated with the story. There was even a recipe card with instructions on how to make our very own stone soup. YUM!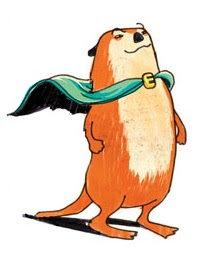 If you can't tell by this review how impressed I am with Wonder Box than I may have to say it one more time! Hands down, the Wonder Box is one of the best monthly subscription programs I have ever reviewed for children. You can tell that the curators behind the box have really put effort, thought, and consideration into its creation. It wasn't just thrown together. The activities and projects are engaging and entertaining. They kept my three year old intrigued and that alone impresses me.
For more information on the Wonder Box visit their site and get social by following along with Education.com on Facebook & Twitter.
Disclosure: I received the products above from Wonderbox for my consideration and to share my honest opinion and experience. I am under no obligation to post a positive review on them. I will not be compensated for this review. As always, opinion are my own!