Lately, Bzzagent has been pumping all of their agent

s up

with new campaigns and exciting p

roduct

launches. Not too long ago I was invited to

participate

in the "Lysol Touch Of Foam Antibacterial Hand Wash" program. Washing your hands in a necessity and it's something that each of us do every single day, several times a day. Being a mom, germs are impossible to avoid and the common cold strikes every other week. This is why it's so important to have a soap that cleanses, kills the bacteria, and

consistently

delivers what it promises. As parents healthy living matters to us most, and it also matters to

Lysol.
They have created this new antibaterial wash to keep our hands clean and also soft. The rich lather is gentle on the skin but tough on determined bacteria that doesn't want to budge. As a bzzagent I had the opportunity to try one of these foaming soaps for myself. I was given the "Creamy Vanilla Orchid" scent and my entire household has been using it for the

past week.
I'm

embarrassed

to say that I have never actually smelled an orchid before. Maybe I have and I just didn't realize it. Normally when I go to the store and pick up flowers I grab the first bundled bunch I see. I don't usually pay attention to the kind of flowers inside. They just have to be alive and blooming beautifully. But if the orchid flower itself smells anything like this hand soap, I think I will begin purchasing them on a regular basis! In addition to the light flowery scent, it also has a hint of sweet vanilla that compliments it perfectly. It's not too strong and at the same time it leaves a very pleasant aroma behind. It's the kind of odor your would WANT lingering around in your bathroom or

kitchen after washing.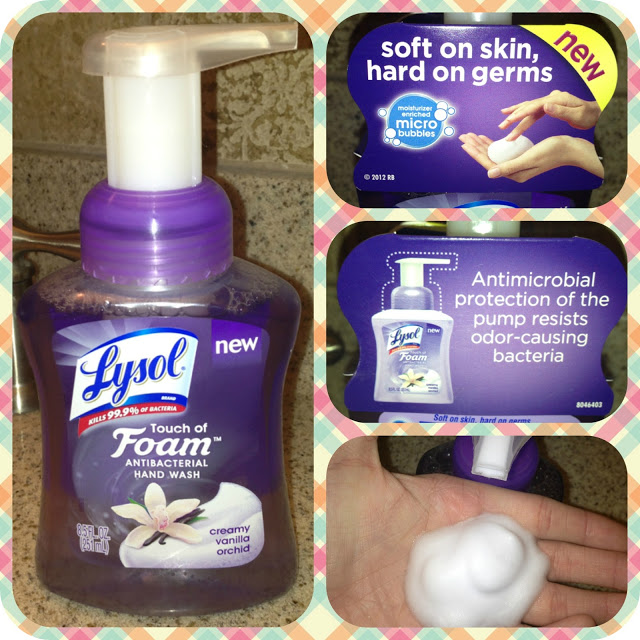 As far as the foam goes, I jumped on this train as soon as I saw the first bottle hit the shelves. After discovering the "foam" craze a few years ago, I noticed many brands were finding their own unique way of dispensing their product in this form. I've never been a big fan of liquid soaps and the mess they leave behind. It seems like no matter how hard you try, you will always have that thin string of soap that seeps from the nozzle and creates a pile on your counter. With the foam dispenser, you do not have to worry about any mess. A few pumps and you have the perfect amount to get your hands clean and remove 99.9% of the bacteria. There is no sticky pile or waste of soap. The bottle is also more attractive and it appears as a higher end soap that looks pretty next to the sink. Since the formula contains moisture enriched micro bubbles, your hands are left soft and silky after every wash. Most soaps tend to dry out the skin, leaving it cracked and uncomfortable. After using this soap I do not even have to use lotion. My hands feel wonderful!
I have been enjoying the new Lysol Touch of Foam Antibacterial Hand Wash and so has my family along with guests. My daughter uses it on a daily basis whether she has dirty hands or not. I think she may just like the fun foam but I have caught her in the bathroom several times this week alone! She definitely has the cleanest and softest hands in the house right now…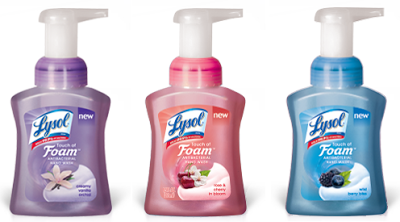 If you are interested in trying Lysol Touch of Foam Antibacterial Wash you can pick it up at your local grocery store or any retailer that sells Lysol products. It comes in three different scents- Creamy Vanilla Orchid, Rose & Cherry In Bloom, and Wild Berry Bliss. Head over to the Lysol Facebook page for updates, promotions, and coupons!
Disclosure: I received a sample of the new Lysol Touch Of Foam as a Bzzagent. I will not be compensated for this post and all opinions are my own!