Music soothes the soul, heals the heart, and speaks what cannot be expressed. Tune out the world and get lost in the lyrics. The new Sennheiser M3 MOMENTUM Wireless Headphones bring your favorite songs to life with a seamless listening experience. Love to jam out at home or on the go? If yes, then upgrade your sessions and hear the difference! This is a sponsored post facilitated by Best Buy but all opinions are my own.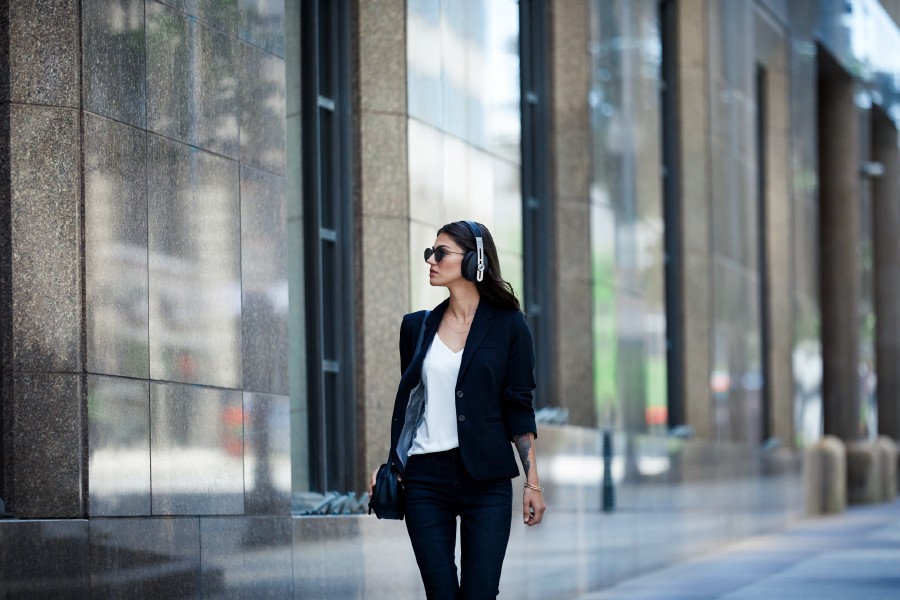 MOMENTUM WIRELESS HEADPHONES
The holidays are just around the corner. It's time to start thinking about what you'll be purchasing for those lucky enough to have made it on the nice list. This year, turn to tech and give a gift that stands out from the rest. The Sennheiser M3 MOMENTUM Wireless Headphones are sleek, stylish, and deliver premium sound quality. Their distinctive design redefines the premium headphone experience by reproducing the balanced depth and precision of studio-quality sound. You can actually hear the difference. Fa-la-la-la-la .. that's music to your ears!
SMOOTH LISTENING

Not all noise-canceling headphones are created equal! Luckily, the Senheiser MOMENTUM Wireless Headphones have been designed with advanced Active Noise Cancellation. Each of the three modes are tailored to adapt to different environments, regardless of where you may be listening from. Therefore, the Transparent Hearing feature allows you to enjoy music while still being aware of your surroundings.
The three modes:
Max- maximum mode cancellation (airplane)
Anti Wind- optimized for the outdoors
Anti Pressure- softer noise cancellation for at home use
COMFORT AND STYLE

Comfort, fit, and durability are all very important factors to consider when selecting the right pair of Wireless Headphones. MOMENTUM is in tune with your lifestyle and needs, offering all three! Equipt with a genuine leather head strap and premium earcups, they are made with superior comfort for those who enjoy listening for long periods. They're ideal for road trips and long flights, too.

SMART PAUSE
One of the coolest features of the MOMENTUM headphones is the Smart Pause function. Need to return to reality and put your playlist on hold? Take them the headphones off, the music stops. Put them on, and you're transported back to that serene space right where you left off.
OTHER NOTABLE FEATURES

Three Button Interface: the 3 button interface makes it easy to switch between listening to music and making a call.
Automatic Pairing Mode: makes set up simple during activation.
Smart Control App: the built-in equalizer, Noise Cancellation and Transparent Hearing modes mean you can tailor your sound to your situation.

Smart "Tile" Technology: track your headphones, so the only time you feel lost, is in the music.
Color Choices: choose between Black or Sandy White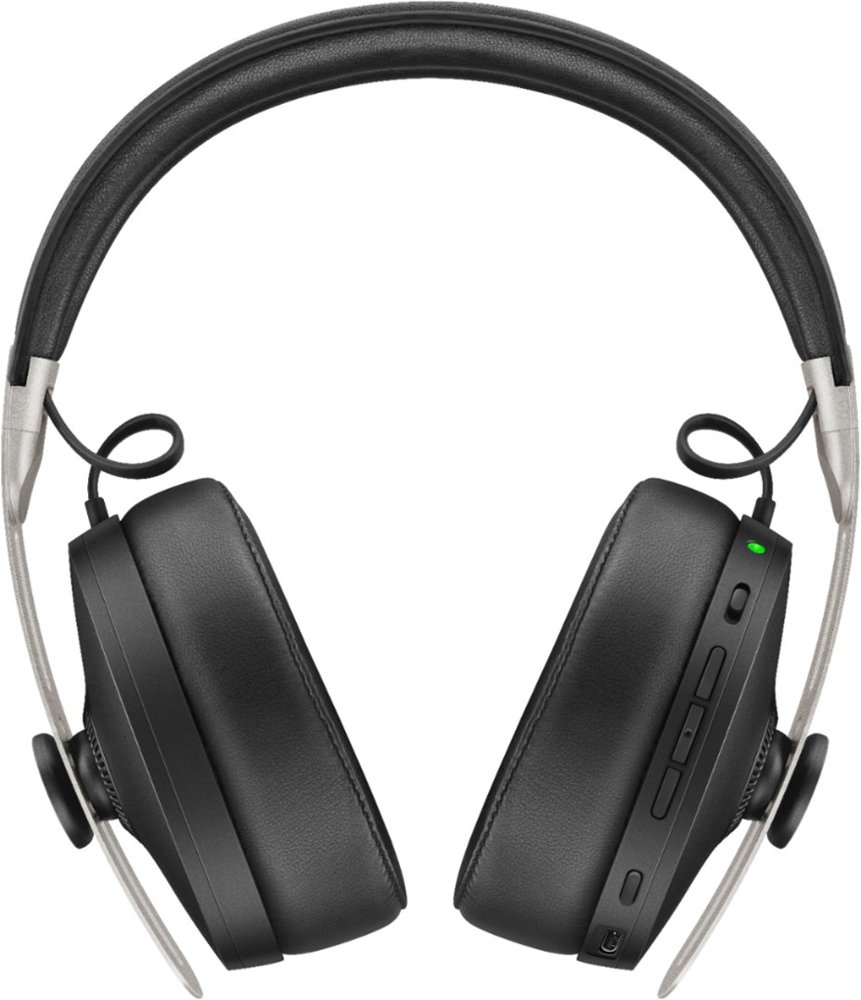 Pick up a pair of Sennheiser M3 MOMENTUM Wireless Headphones at your nearest Best Buy store or online!