Getting your daily dose of veggies has never been so easy or convenient! Dive into the deliciousness of Garden Lites, healthy foods made with clean simple ingredients that are good for you.
Eating healthy is a wonderful concept. It's something that we all strive to do but sometimes lack the required discipline to sign, seal, and deliver commitment in the long run. In the past month I've been focusing a lot more on what I'm putting into my body, cutting out the unnecessary sugars and carbs that don't do much other than make me feel exhausted by mid-day. After 30 days of fruits, veggies, and protein -my energy is through the roof!
Growing up I was never big on vegetables and really only ate the basics: green beans, broccoli, corn, and potatoes. My mom always knew I was the epitome of a picky eater but that never stopped her from finding ways to incorporate new greens into my meals. Today, she still tries to persuade me with her roasted Brussels sprouts and sautéed spinach. While my palete has changed quite a bit over the years, I'm always looking for new products to help foster a long-term love for veggies in myself and Toodie.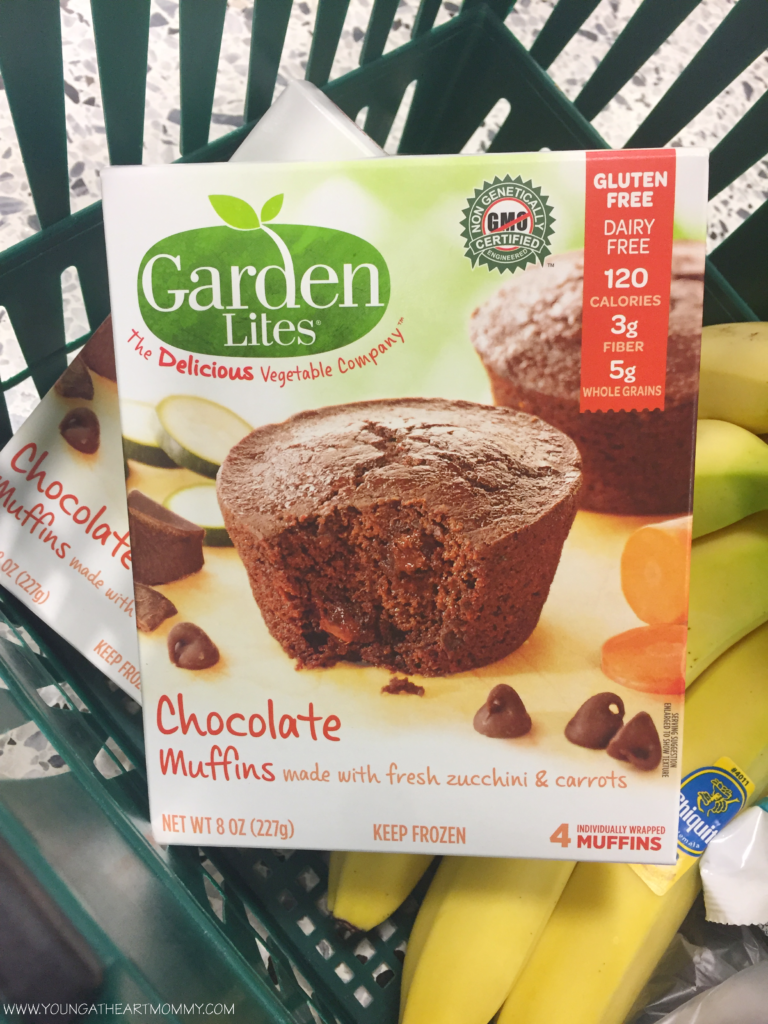 During my last visit to the grocery store I came across a new product, one that I wouldn't expect to be packed with nutritious veggies. It's no mystery that I have an aching sweet tooth that is best ignored when I do my weekly shopping. However, Garden Lites had a very appealing display of yummy muffins, souffles, bakes, and bites. They had me at Chocolate Muffins! I admit, I was rather skeptical, yet intrigued. How could a muffin made with carrots and zucchini be satisfying?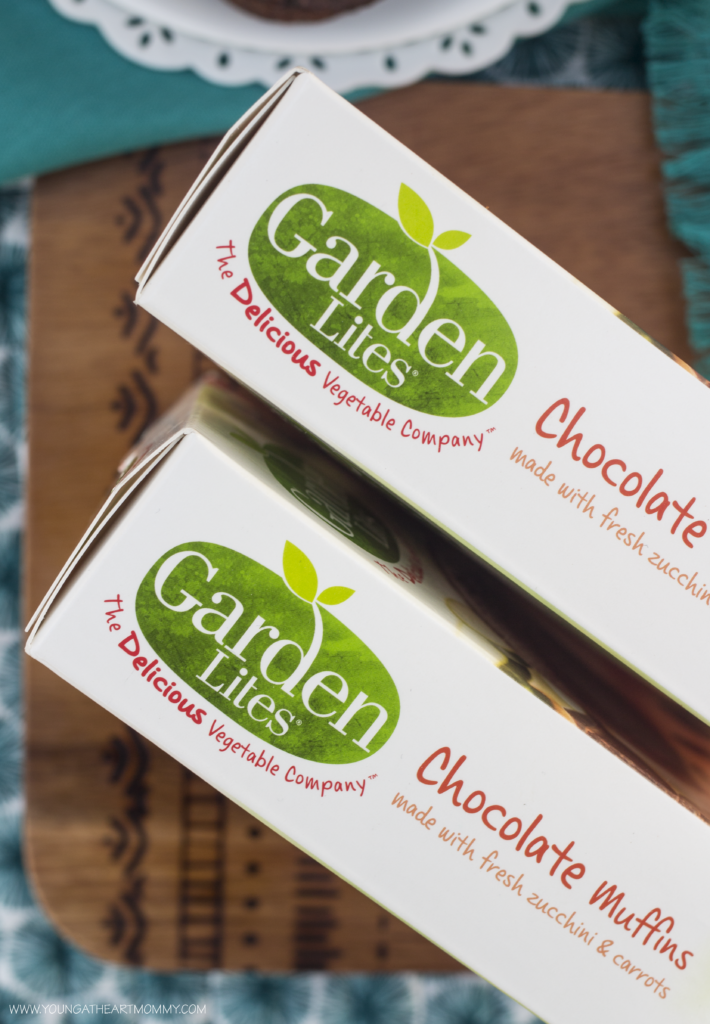 Garden Lites has changed the way we view veggies, our favorites and the ones yet to be tried. All of the products they offer, even the delicious muffins, are full of flavor while being good for you. This means they're made with the freshest and most delectable produce, vegetables being the first of three ingredients in each.
Honestly, I couldn't even believe how tasty the Chocolate Muffins were, given the addition of carrots and zucchini. They were moist, dense, and contained just the right amount of chocolate without being too sweet.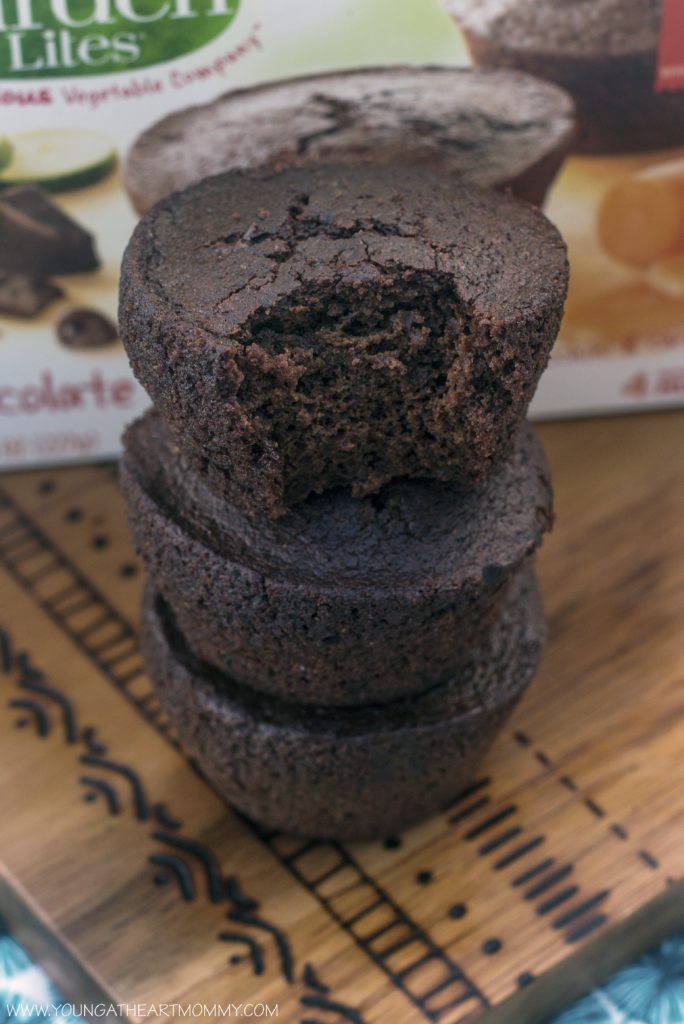 I really enjoyed these warmed up in the morning, especially as a quick bite before starting the day. Each muffin came individually wrapped so each was fresh upon opening. All I had to do was pop it in the microwave for about 45-50 seconds and it was perfectly soft. Not only did they take the thought out of breakfast, but it was hard to stop at just one. It's a good thing I stocked up on these because I don't see them lasting very long in our house. We went through one box in just two days!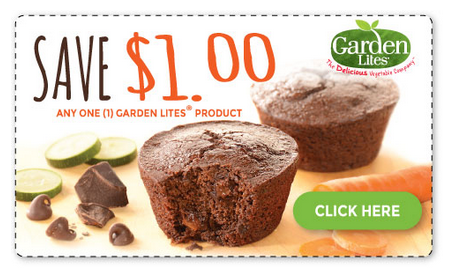 All Garden Lites products are gluten-free & dairy free. Each serving contains 3 grams of fiber and 5 grams of whole grain, making them the ideal snack for the entire family. They taste good and are made with only the best ingredients. That's a combo often hard to find!
I found my Garden Lites Muffins at Publix! You can find yours in the freezer section of your nearest Stop & Shop, Giant, Shop-Rite, HEB, Kroger or Costco. Save $1.00 off your purchase here.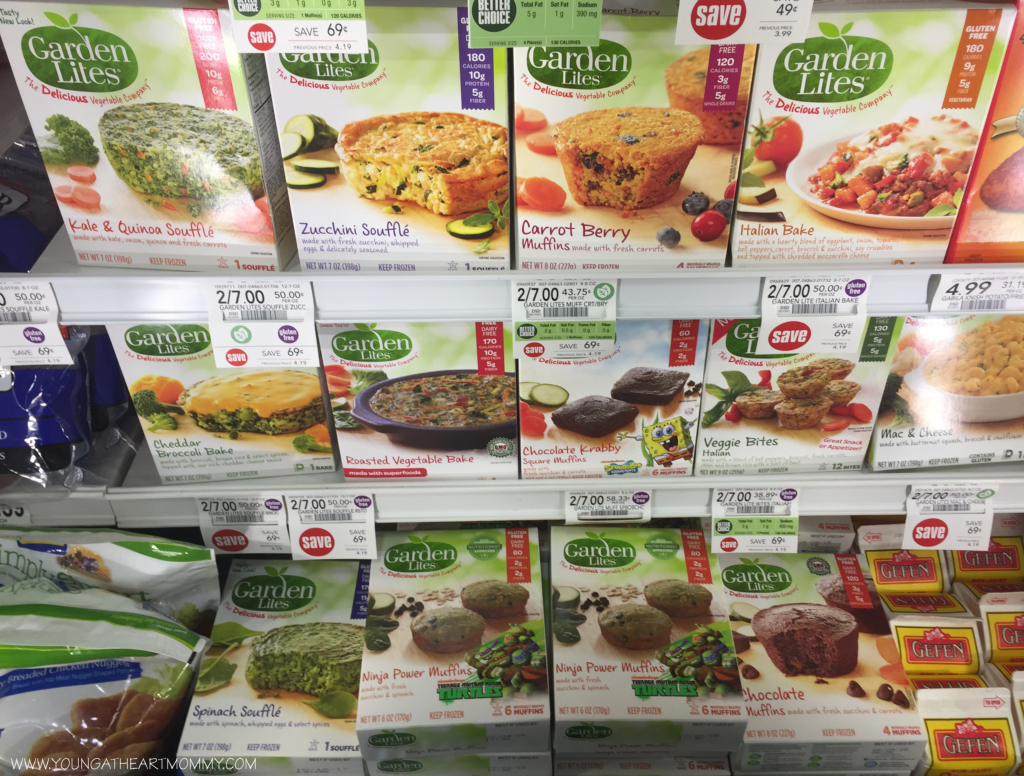 Have you tried anything from the Garden Lites line yet?