This blog post was sponsored by AT&T but the opinions are completely my own based on my experience at the Fort Lauderdale Airshow.

It's already starting to feel like summer here in South Florida. Without a cloud in the sky, the sun-kissed beaches are full of families and visitors ready to dig their toes into the sand. Last weekend I  hung up my super-mom cape to bring out the sandals, shorts, and shades for a full day of fun in the sun with the #ATTGoPhone team at the Fort Lauderdale Airshow.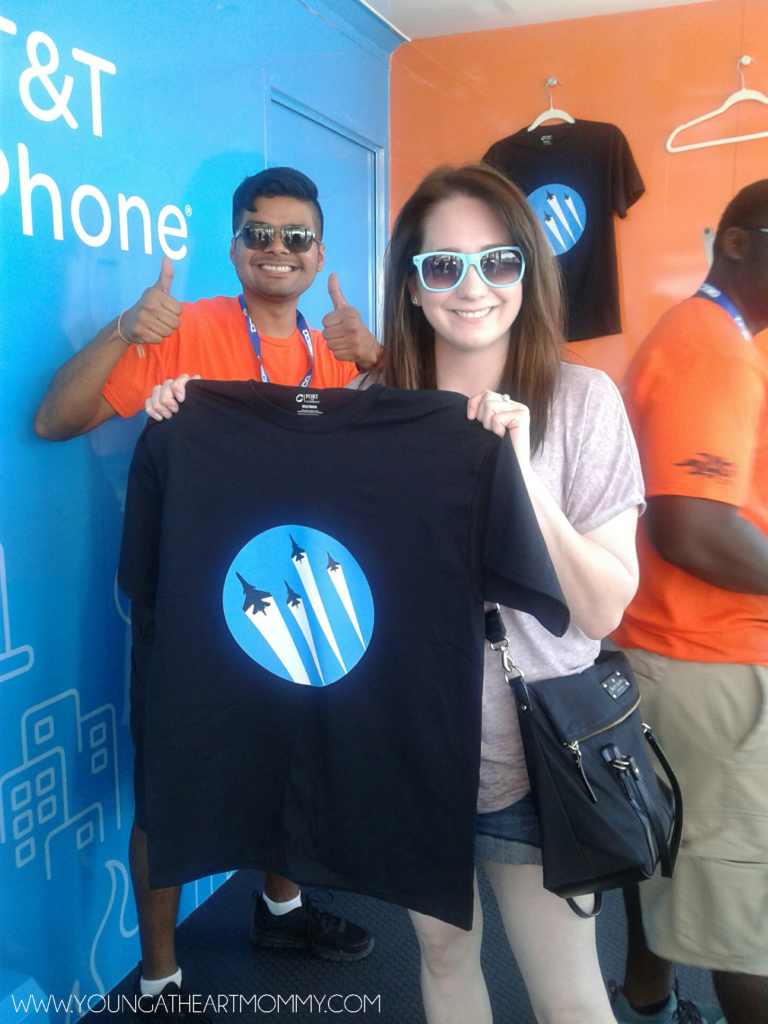 After a two year hiatus, the Fort Lauderdale Airshow has finally returned to the beautiful sandy shores of South Florida. It's been way too long! This past weekend the beach was packed with locals and tourists hoping to get a first hand look a the sky-high thrills. From the amazing aerial acrobatics to the crystal clear oceanfront, I was able to capture all the fun in the sun with my new AT&T GoPhone. With so much to see and many worthy moments to capture, I didn't have to worry how much data I was using to share the excitement with my friends, family, and followers. Unlimited talk, text, and data gave me the freedom to tweet my little heart out! I was in the GoPhone groove and couldn't wait to visit the AT&T booth as soon as I arrived to the show.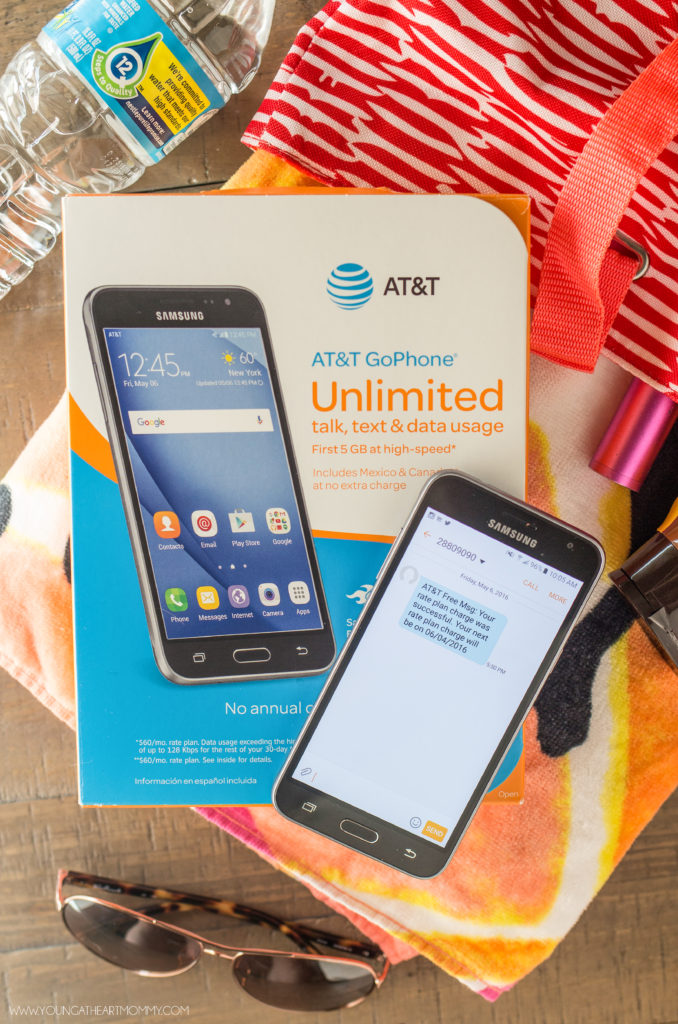 Activating and setting up the AT&T GoPhone takes no time at all. Since it doesn't require an annual contract, I have the ability to choose with monthly plan fits within my budget. As a blogger it is important that I have the capability to share photos, videos, and interact with my readers on the go. That's why I went with the $45 monthly plan which grants me unlimited access to all of these features. After setting up the Samsung Galaxy Express Prime, I logged into my account and applied the credit. If you are an existing AT&T customer you can even install your SIM card and all of your previous data will transfer right on over. It's super convenient and perfect for those that prefer "no-strings attached" rather than a commitment to one plan.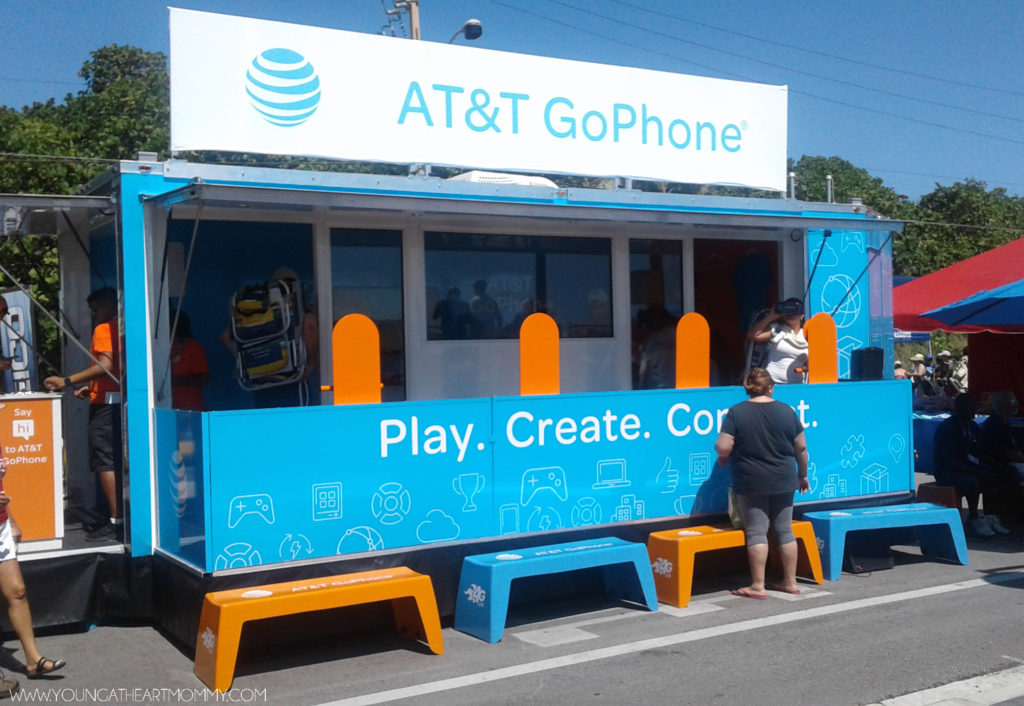 Once my phone was ready to go, so was I! We headed out to the beach pretty early in order to beat the traffic and even then, the crowds were already forming. First stop? The AT&T GoPhone Booth for a first-hand virtual reality experience and goodies for visitors. AT&T is hitting all of summer 2016's best music, sports and family-friendly festivals to  raise awareness of AT&T's prepaid wireless service, GoPhone. The Fort Lauderdale Airshow was just one of many destinations along the way.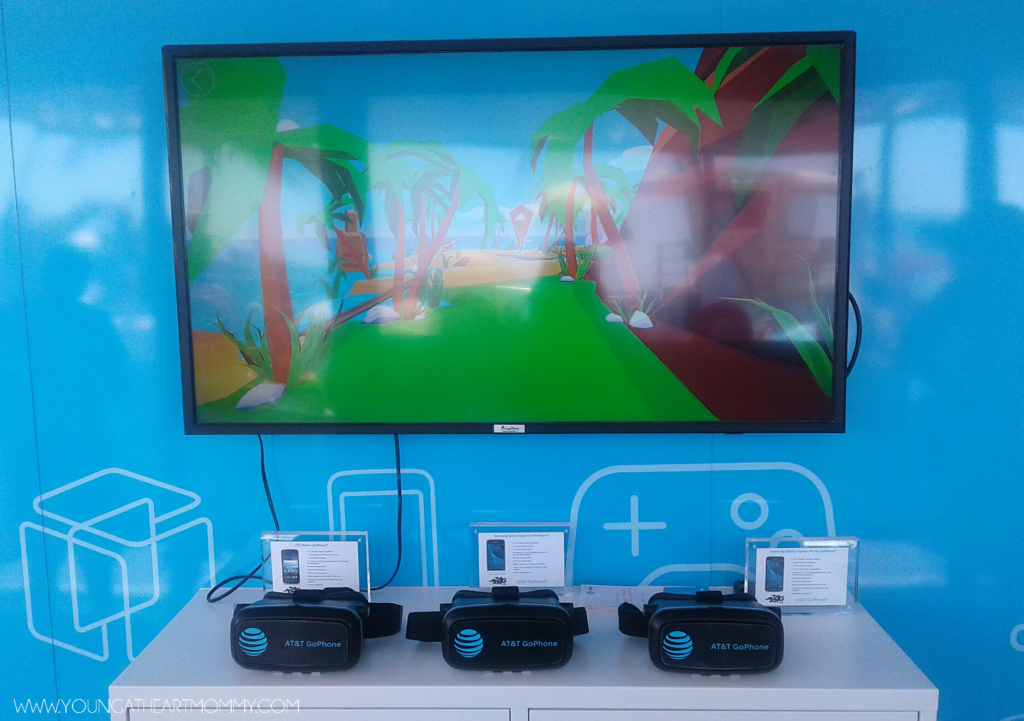 After a long day of selfies and snapshots, you could visit the AT&T GoPhone booth to recharge and connect. The team was also customizing t-shirts and giving out sunglasses. They are just as ready for summertime as I am!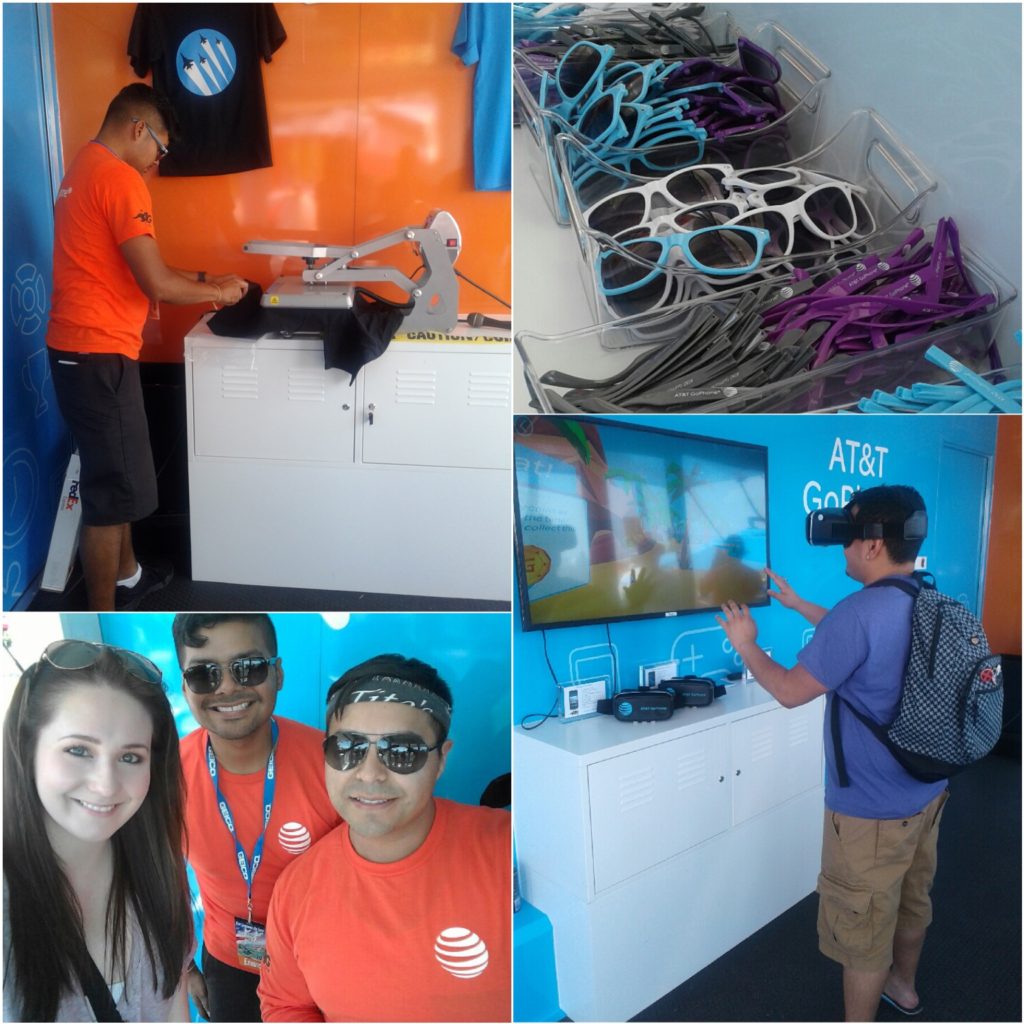 AT&T believes that Summer should be about making memories and living in the moment, not on your monthly wireless bills.  This is why they choose to offer great smartphones at exceptional prices to make it affordable for everyone to have the latest GoPhone. From delicious food vendors to the show in the sky, my GoPhone made it easy to snap and save each moment I wanted to look back on. Just look at that basket full of fried broccoli and pickles. If you've never had a vegetable coated in a crunchy seasoned batter then you're missing out!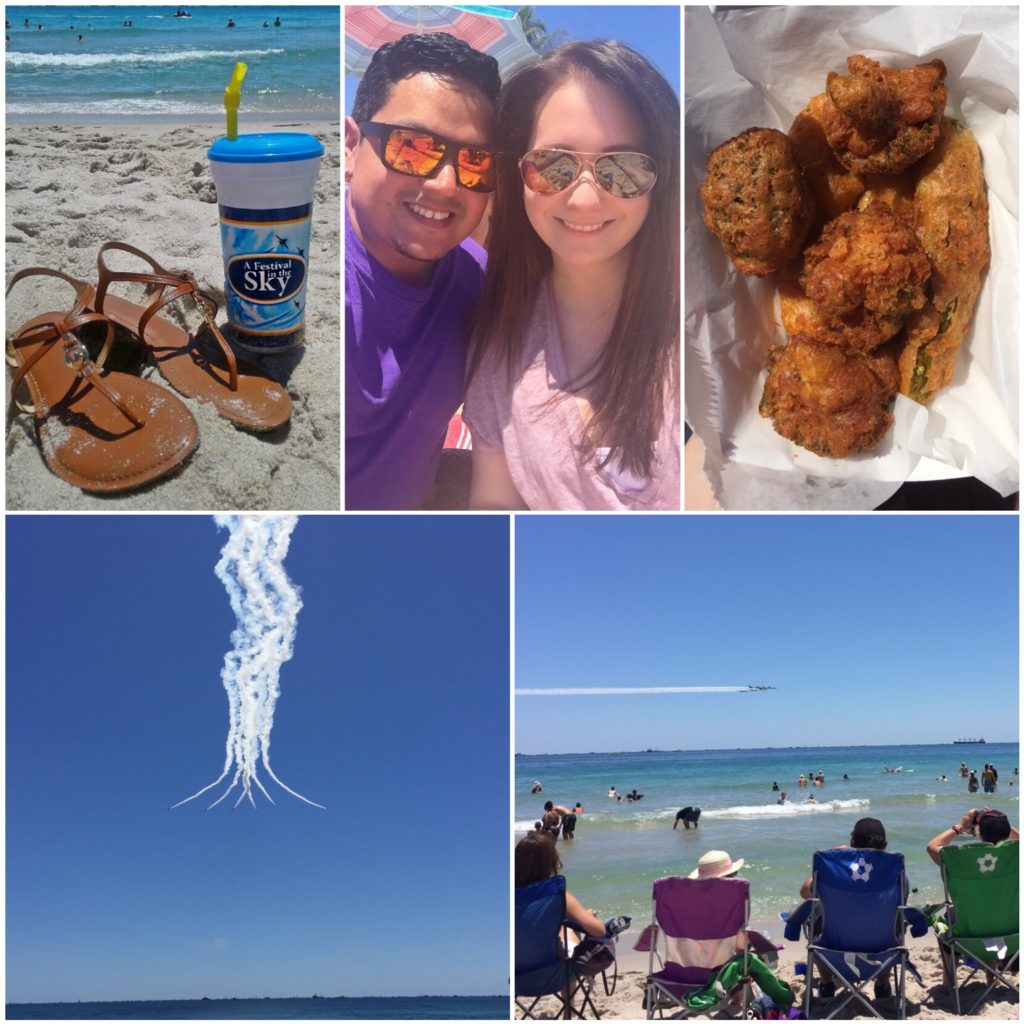 Have big plans this summer and are considering making the switch to an AT&T GoPhone? Here are five reasons why it's the best choice for you!
4G/LTE Network: GoPhone service is on AT&T's 4G LTE network, reaching more than 300 million people, making it easy to stay connected with friends and family.
No Annual Contract or Credit Check: GoPhone customers have the flexibility  to choose a plan that fits their needs and change their plan whenever they choose.
Smartphones: You can choose from the latest 4G LTE Android smartphones at affordable prices, including Samsung & LG.
BYOD 'Bring Your Own Device': GoPhone is compatible with most phones, including iPhones, giving new and current AT&T customers the ability to easily activate their current device on GoPhone.
Rate Plans: AT&T GoPhone monthly rate plans offer great value for  smartphone and basic/quick messaging phone customers.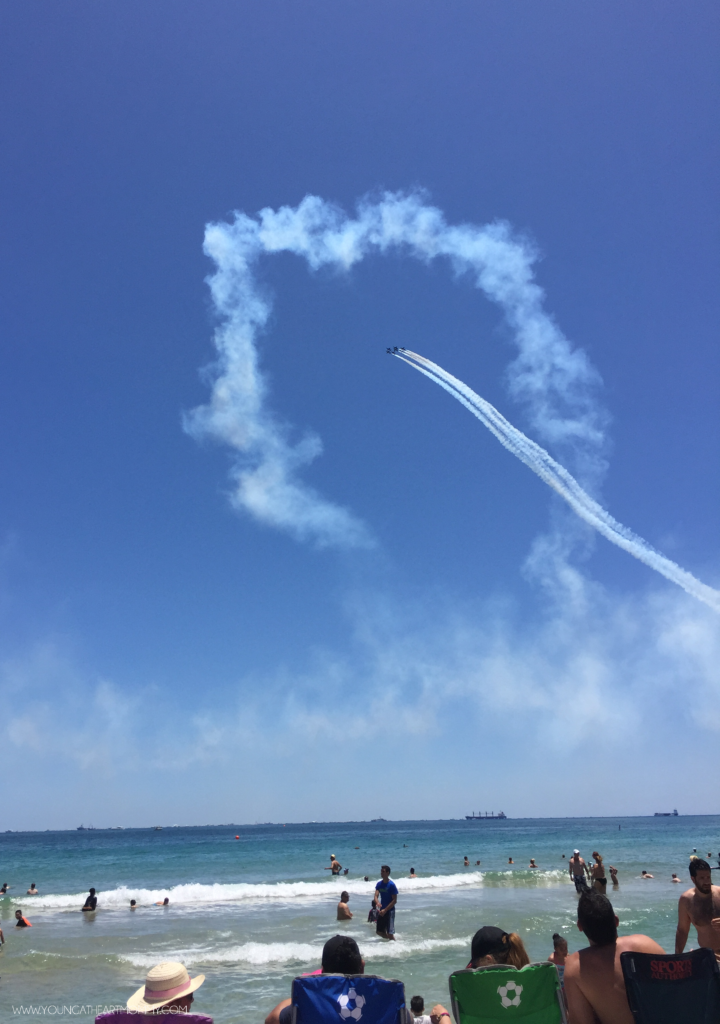 Ready to capture summer fun moments? Enter below and you could win a Go Phone-compatible 4G LTE smartphone and a $45 AT&T GoPhone refill card. The refill card includes unlimited talk & text nationwide and data usage with the first 2 GB at high-speed for the month.
No Purchase Necessary. Ends May 23, 2016 at 11:59 PM EST. Subject to complete Official Rules. All entries will be verified.