This post and giveaway were made possible by iConnect and Dreft. I was compensated for my participation in this campaign, but all opinions are 100% mine.
Preparing for a little one to arrive is probably one of the most exciting and special moments a new parent can experience. Make sure you're prepared for their entrance into the world with all of the essentials he or she needs beforehand!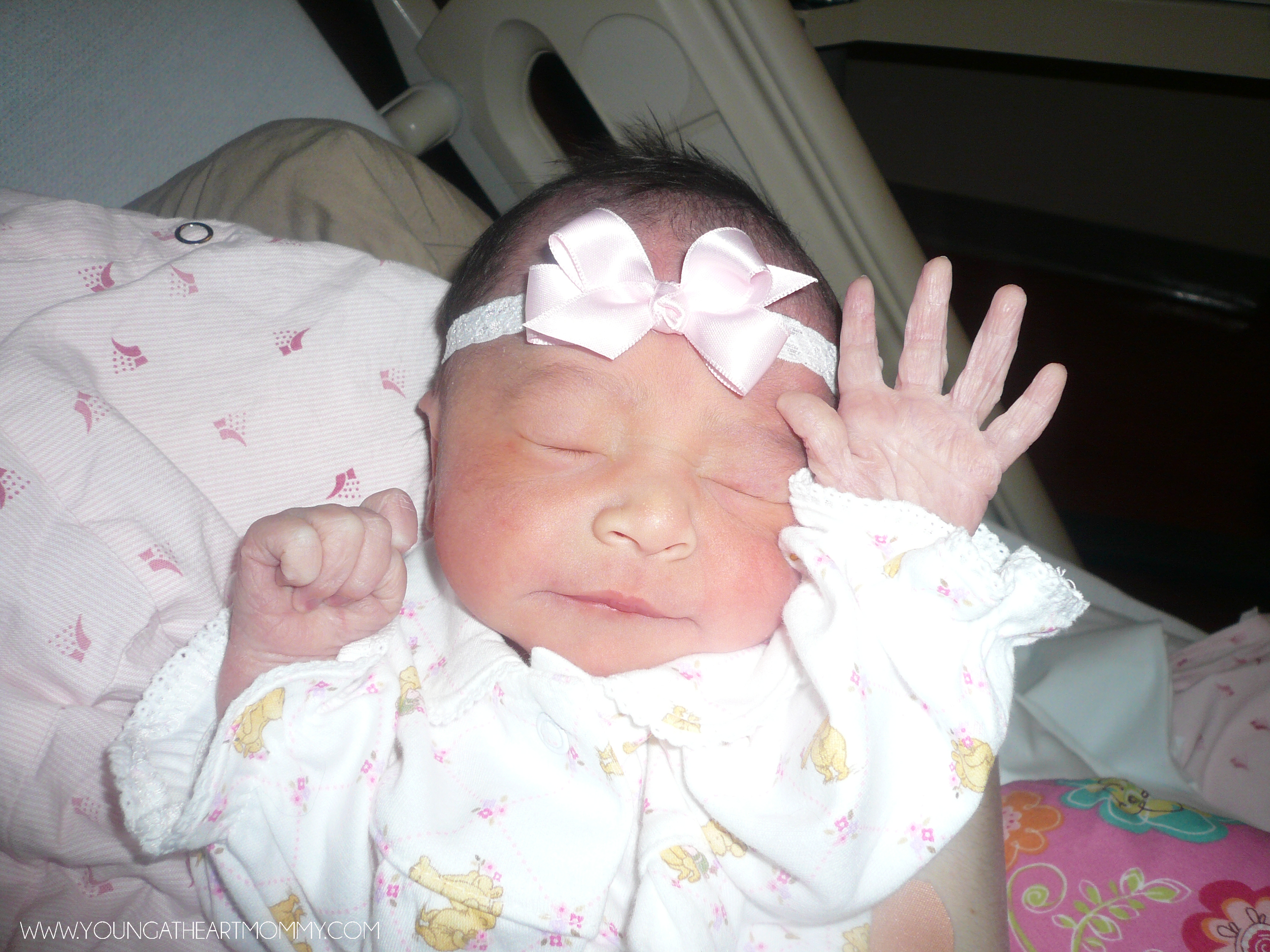 There are many milestones that soon-to-be parents experience and celebrating the arrival of their new bundle of joy is just one them. Whether you're pregnant or preparing to purchase the perfect gift for a loved one who is expecting, it's important to look beyond the registry and purchase essentials that every parent can benefit from. From newborn diapers to Dreft laundry detergent, practical presents are always appreciated at one's baby shower. I have yet to see a mom turn down the must-haves that are guaranteed to make the first few months easier.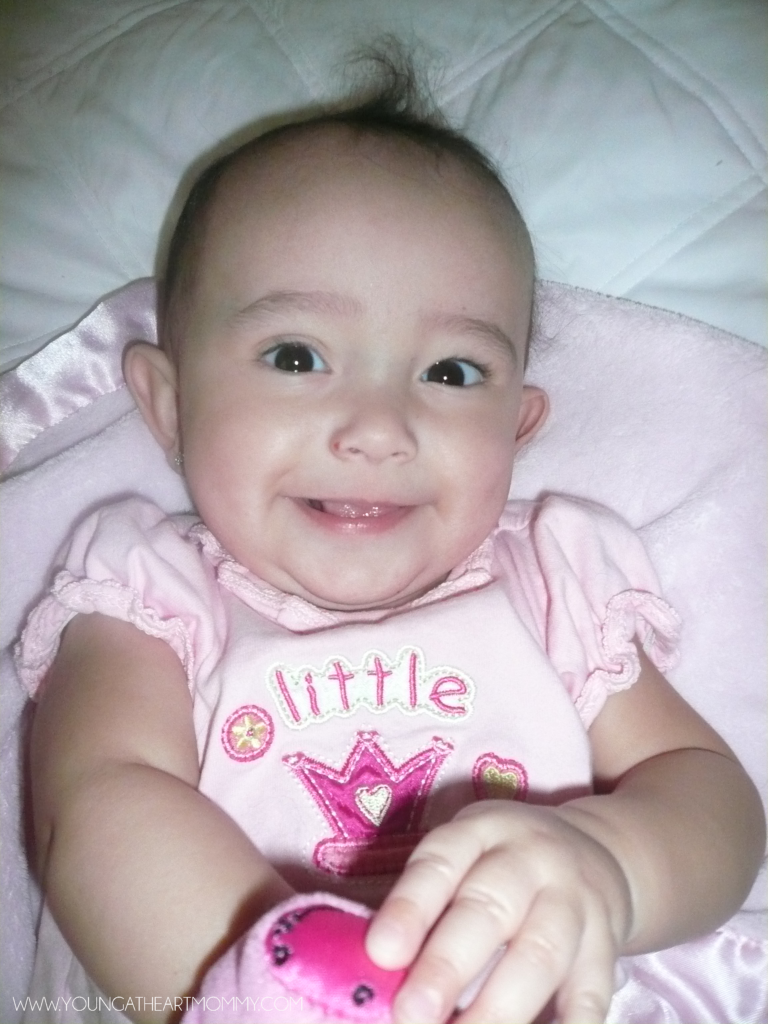 During the first few years of mommy-hood I accumulated my fair share of tried and true products. When Toodie was six months old we found out she had mild eczema, a slight inflammation that would leave her soft subtle skin dry and itchy. The doctor suggested we use moisturizers, oatmeal baths, and switch to Dreft laundry detergent. Dreft is the #1 baby laundry detergent choice of pediatricians and the #1 dermatologist recommended brand for baby clothes. Their products are gentle and hypoallergenic on baby's sensitive skin, tough on stains and have a baby fresh scent. Seven years later and we are still using the same detergent. This is why it's #1 on my "Baby Shower Registry Must-Haves" list. Most wouldn't think to add laundry products their registry but it's one of many products used on a weekly, if not daily, basis.


Diapers & Wipes: No explanation needed, right?  One of the smartest things an expected parent can do is request their Baby Shower attendees bring a box of each. Start that stockpile early!

Dreft Laundry Products: Dreft offers laundry products that are specially designed for different stages of babyhood. 
Dreft Newborn (Stage 1): Tough on stains but still designed for newborn babies' delicate skin. It smells wonderful and keeps those adorable onesies fresh!
Dreft Active Baby and Blissfuls (Stage 2): Created with a developing baby in mind, these products help remove 99% of food stains along with all of the other icky messes they get into!
Bibs and Burp Cloths: Feeding time gets messy and these will help protect against unwanted stains.

Receiving Blankets: The majority of the time your little one will be wrapped up and swaddled like a snug big in a rug. You can never have too many soft blankets to cuddle them up in. You would be surprised how fast they get covered in spit-up and formula.

Boppy Pillow: This soft U-shaped pillow helps position baby during feeding. I lived with this thing by my side during the first year. Not only does it make feeding more comfortable for mommy and baby but it's also perfect for travel, tummy time, and sleeping. I used it during quite a few four hour flights in which Toodie slept on the boppy pillow the entire time!
Bottles and Nipples: Whether nursing or bottle-feeding, your baby will be eating several times a day. The last thing you want to do is stand over the sink and clean bottles in between feedings.

Gift Cards: Little ones grow quick, especially within the first year. It isn't uncommon for them to sprout like a bean during this time. When they grow out of their diapers and onesies, parents have re-stock their supply. Gift cards are close to cash and they give them freedom to purchase what they need when the time comes.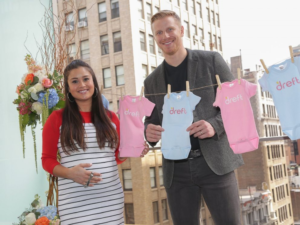 Dreft recently partnered with popular reality TV couple Sean and Catherine Lowe from "The Bachelor" as they prepare for their first bundle of joy to arrive.  They began their journey with a "loads of love" themed baby shower last week and you can guess what was on their "must-have" registry list! Recommended by friends and family, Dreft was a top pick for their soon-to-be bundle of joy. Over the next year, everyone can share in the Lowe's #Amazinghood moments by following Dreft on Facebook, Instagram and Twitter.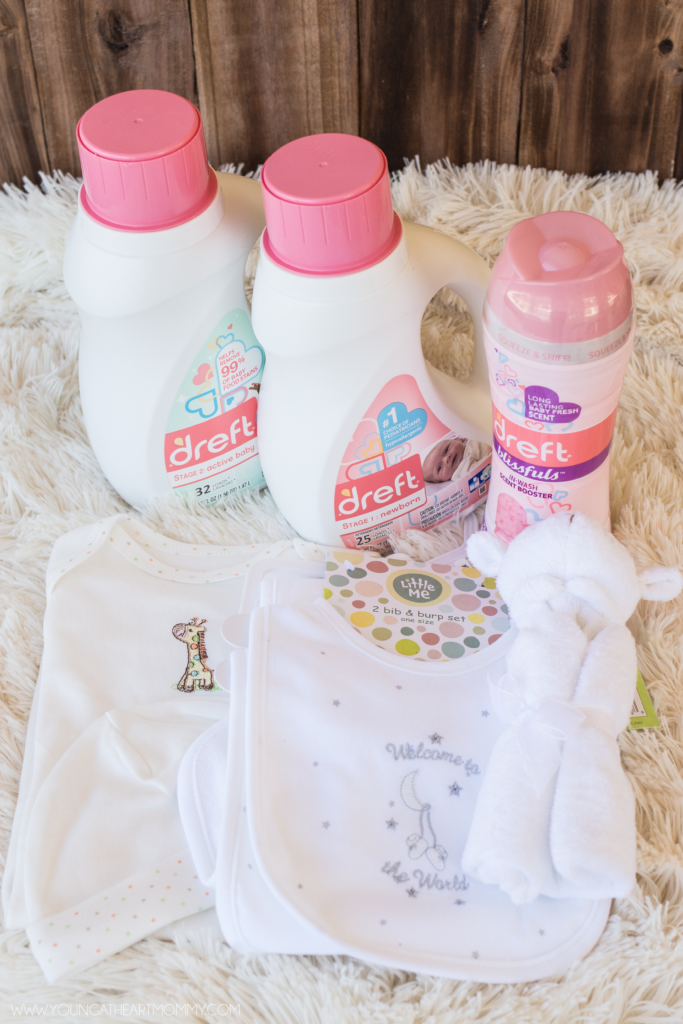 Are you ready to embrace the many special, yet messy, moments that motherhood is bound to bring your way? Enter to win a Dreft Baby Shower Prize Pack below! It includes Dreft products (Newborn, Active Baby, and Blissfuls), Little Me Welcome to the World Bib and Burp Set,  Little Me Giraffe Gown, and a Gender Neutral Lovey.