This blog post is part of a paid Megan Media and Petco Repeat Delivery blogging program. The opinions and ideas expressed here are my own. #PetcoDelivers
Welcome to the world of a pampered pet. That's right, my dog Chloe is undeniably spoiled to the core and she loves every minute of it. As a parent of a furry four-legged friend, it's up to me to keep her tail wagging at all times. Whether it's grain-free dog food or chewy treats, Petco Repeat Delivery Service helps me replenish her stockpile without leaving the house so I can spend more time snuggling up with that sweet snout I adore!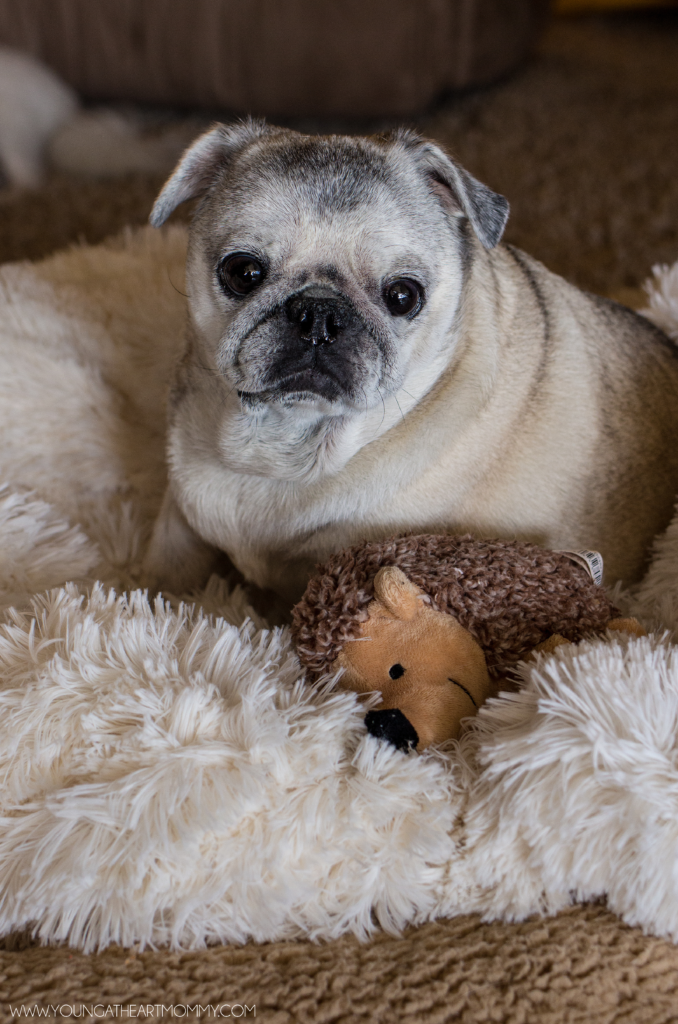 When life gets busy, which it often does, the last thing I want to do is go to the store to pick up food, treats, or toys for my pup. I love her to pieces but lugging around a giant bag of food in and out of the car is not my idea of fun. Given Chloe's grain allergy and sensitive tummy, it's a must that I stay on top of what we have available in our pantry. Even though she was the runt of the litter, you would be surprised as to how fast we go through food and treats. That little pug can eat! With the Petco Repeat Delivery service I have the freedom to order all of her necessities from the comfort of home. In a matter of days a package arrives on my doorstep and we are able to replenish her doggy dish. I can't help but love the convenience of the entire process from start to finish!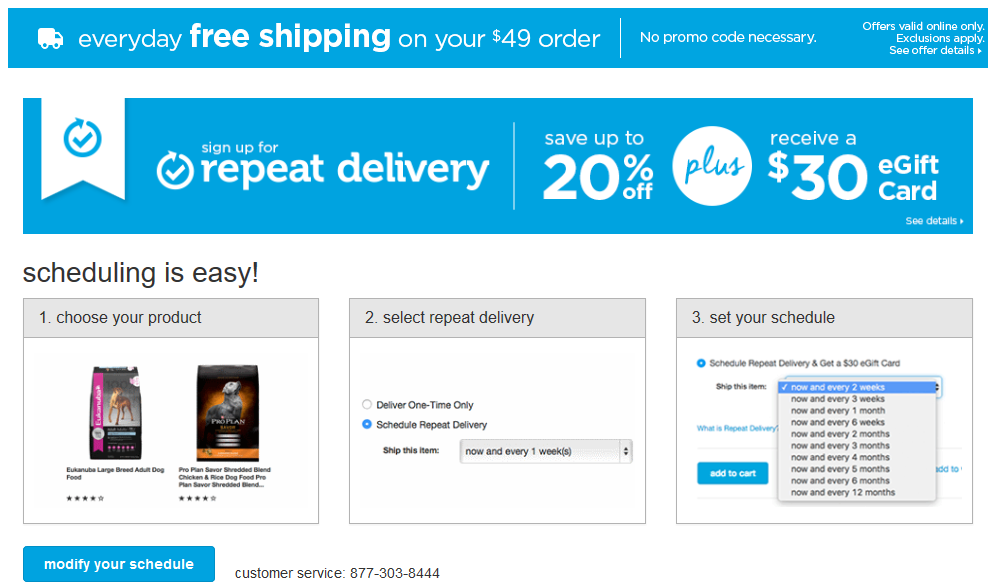 On any given day my to-do list is saturated with mommy duties that keep me occupied every minute of every hour. Shopping online has become my savior. Even though we have a brand new Petco right down the street, it's so much easier to login on my phone or computer to order the things we are running low on. Utilizing Petco's Repeat Delivery Service is just as easy as it looks. Choose the product you would like to purchase, select the "repeat delivery" option, and set up the schedule that works for you. If at any time you want to make alterations to how often you receive a particular product, all you have to do is login to your account and change the frequency.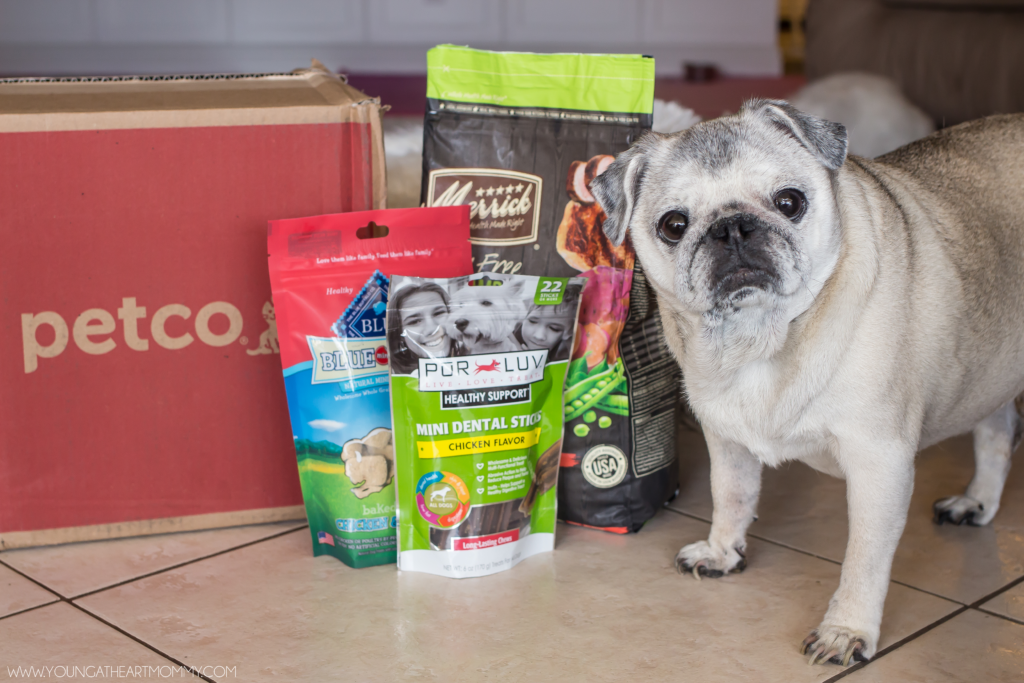 This service not only saves you time but also money. Many products are reduced by 20% if you are utilizing Repeat Delivery. This adds up and can cut your costs in half each month. Let's be honest, dog food is not cheap and it really does add up so every little bit you can place back into your pocket is helpful. I'm sure all pet owners will agree! Right now if you sign up for Repeat Delivery and make a purchase over $39, you will receive a $30 eGift Card. To qualify you must be a first-time customer and make your purchase by April 30, 2016.
*The Promotional eGift Cards are not valid on donations, backordered items, or the purchase of another Petco eGift Card or physical Petco Gift Card. It is applied to your total purchase, including shipping & tax.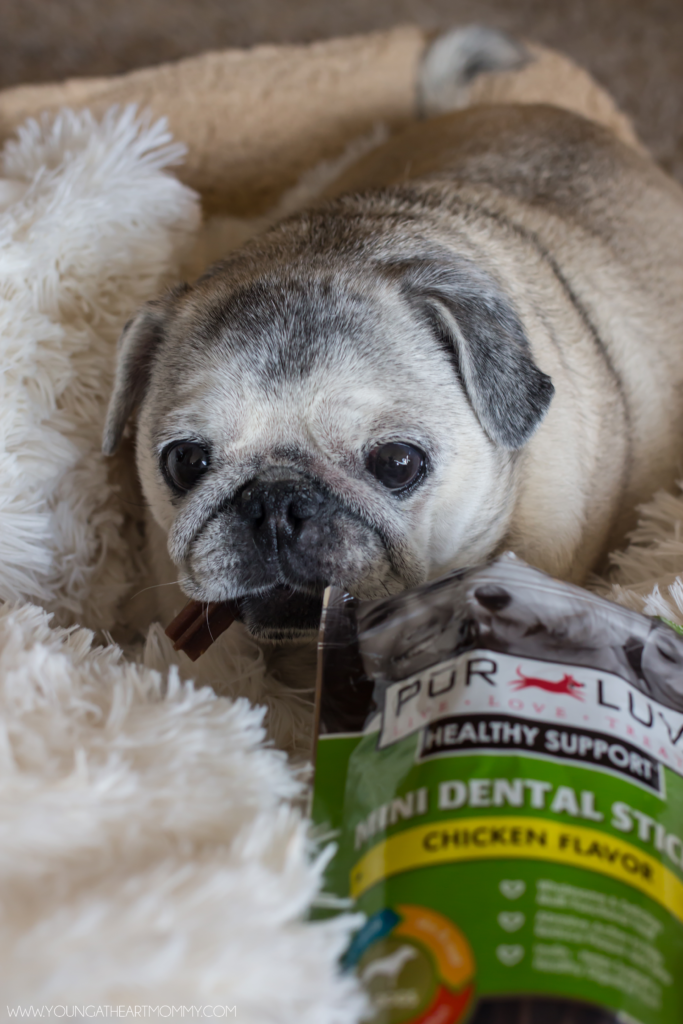 Chloe was quite happy with the dog food and treats I selected for her. Two paws up indicates Petco's Repeat Delivery Service is a sure win for both pets and their parents!
Connect with Petco on Twitter, Instagram, Facebook, and Pinterest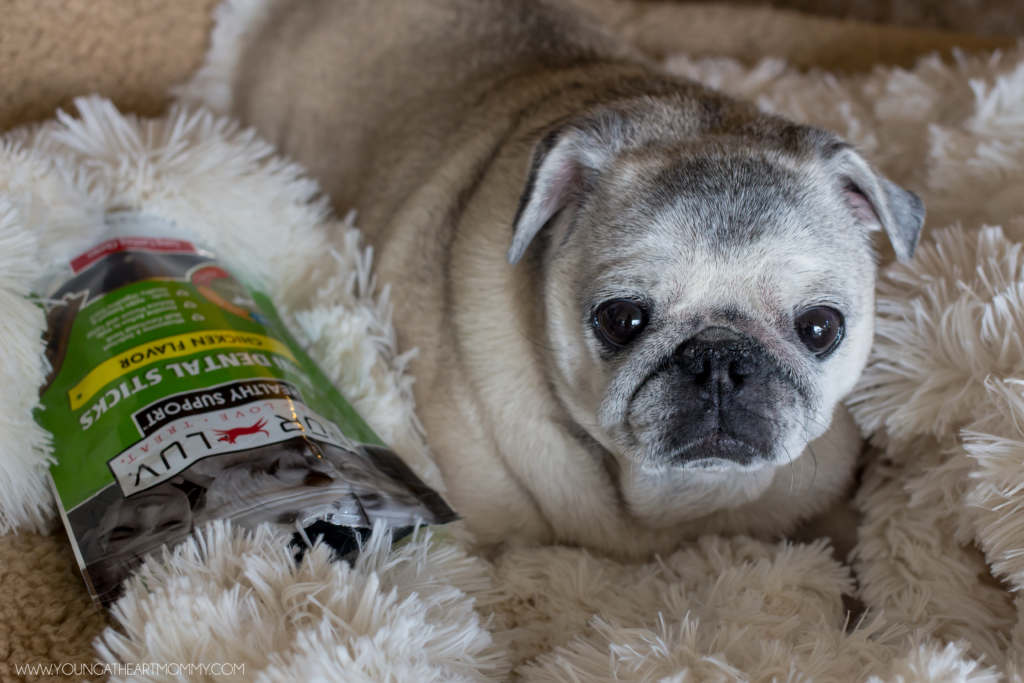 How can Petco's Repeat Delivery Service take the stress out of shopping for your four-legged friends?
By leaving a comment you have the chance to win a $100 Amazon gift card. Be sure to enter through the rafflecopter form below.