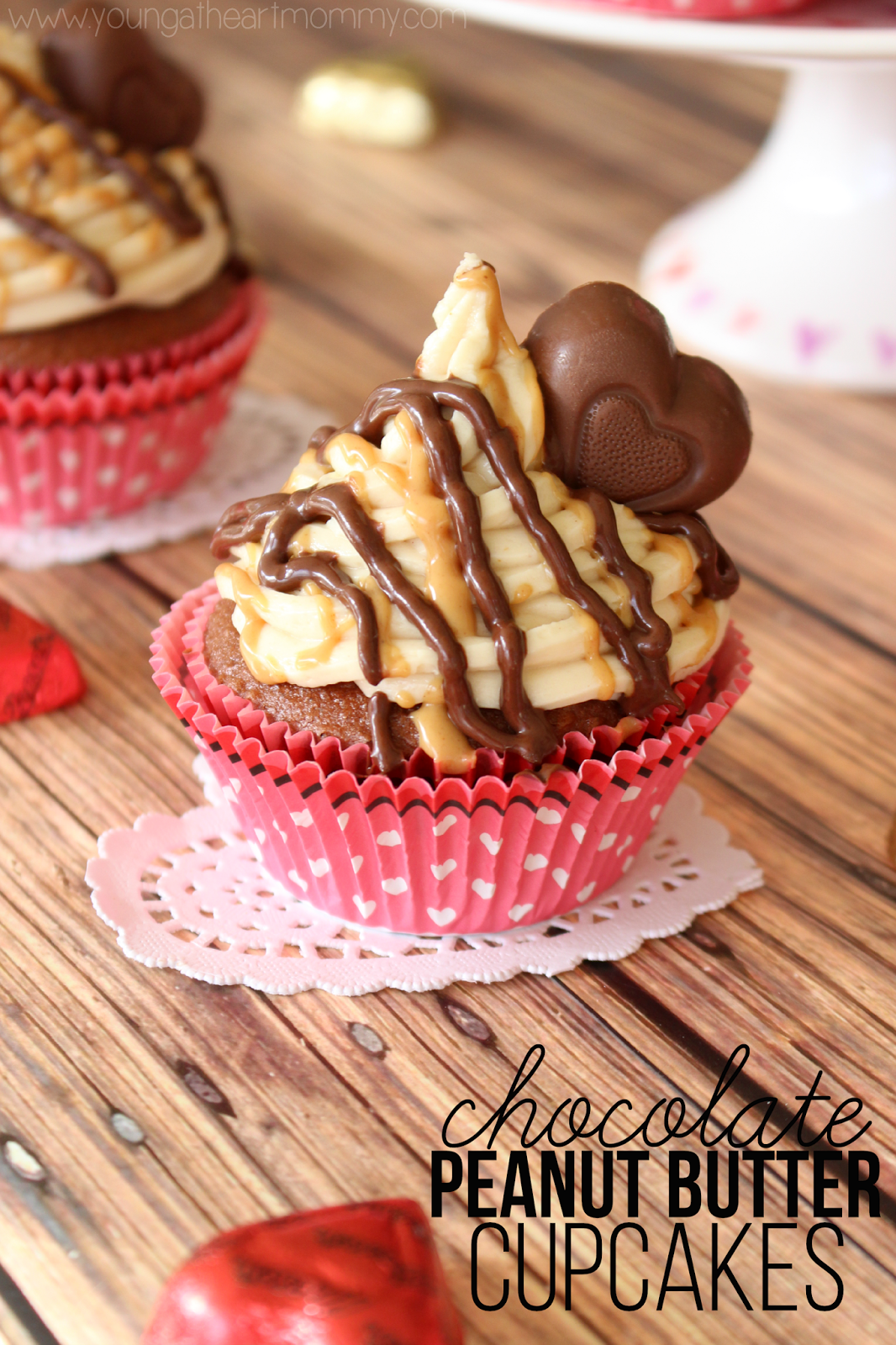 With Valentine's Day being less than a week away I thought it would be the perfect time to share one of my favorite cupcake creations. After all, who doesn't love peanut butter? What about chocolate? They go hand in hand and these decadent cupcakes combine both of these blissful ingredients together. If you're anything like me you are content eating them by the spoonful! But I promise you they are much more delicious in cupcake form. Did I mention peanut butter buttercream from scratch?

Valentine's Day is truly a day of love and sweet moments because my little girl will also be turning 6 … SIX! Born 4 weeks early and healthy, we were truly blessed to have her enter the world on such a special day. This is the first year we are going all out and having a huge birthday bash so you can imagine how busy I have been with party planning. I haven't touched my mixer since the holidays and this weekend I had a serious itch to do a little baking. It felt good to get back in the kitchen and practice this recipe for the big day.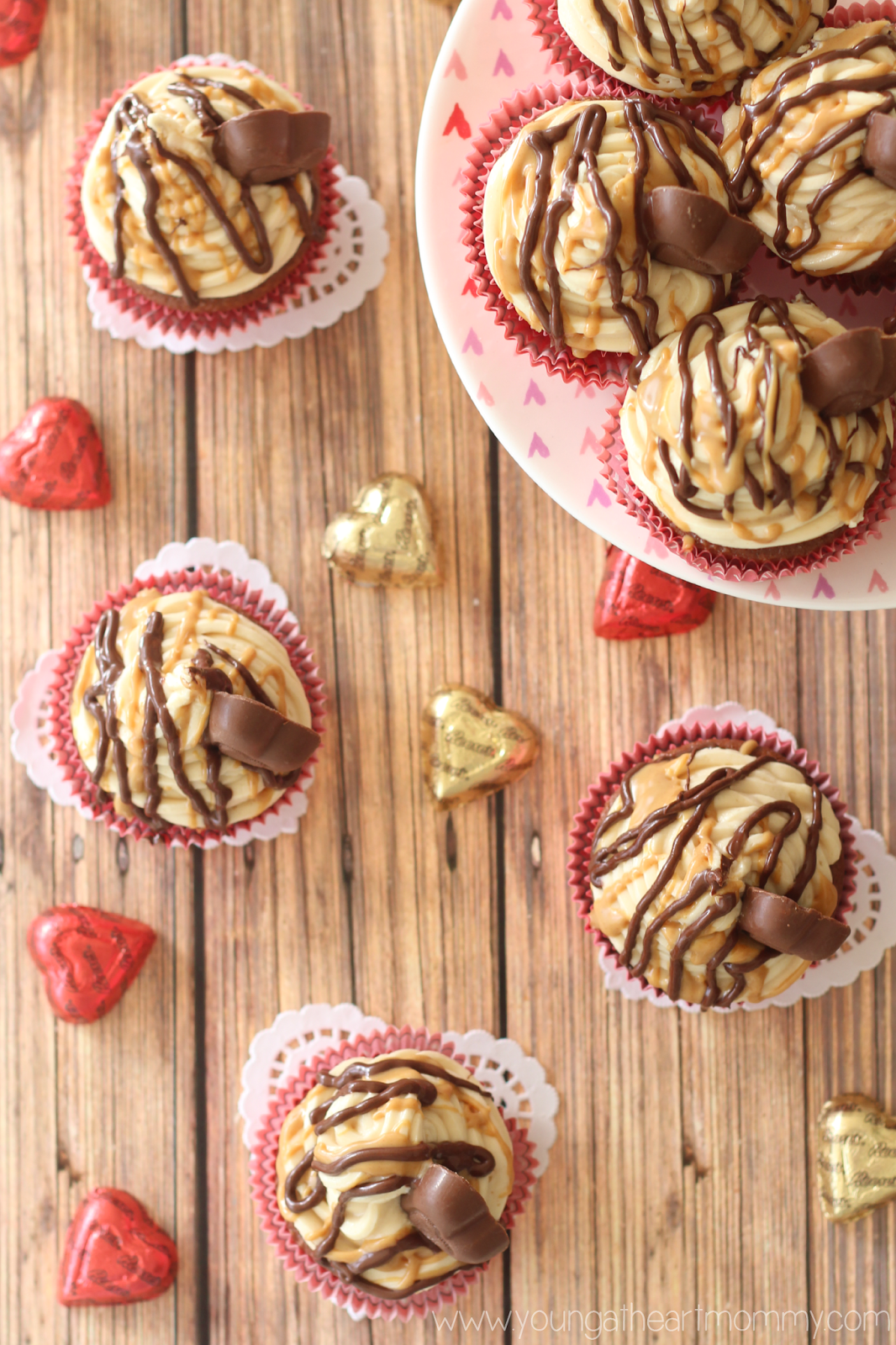 Let's start with the cupcakes themselves. You can create a batch from scratch or keep it simple like I did and use a classic chocolate cake mix from the store. This cuts the work in half and gives you more time to make that delicious buttercream I mentioned. Follow the given instructions and you should have a dozen or two depending on how much batter you fill in each cup. Once cooked, allow them to cool off to the side and get started on the best part of this recipe.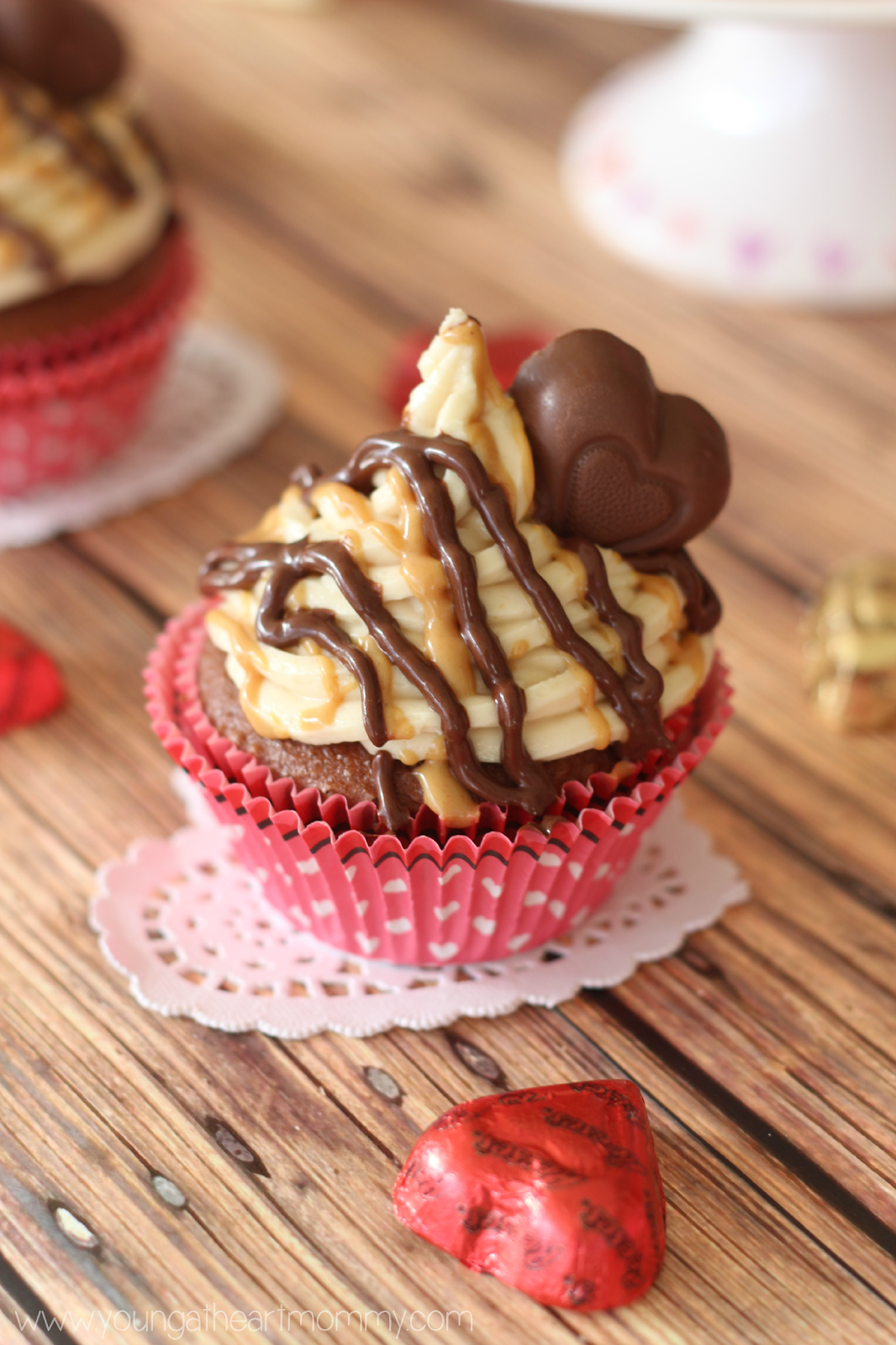 Peanut Butter Buttercream Frosting
Ingredients:
10 ounces cream cheese

1/2 cup unsalted butter

5 cups powdered sugar

2/3 cup creamy peanut butter
*All ingredients should be at room temperature for best results and easy mixing.

Directions:
In a large bowl or stand mixer beat butter and cream cheese together until creamy. Pour in powdered sugar little by little until blended well with other ingredients. Add in peanut butter and continue to mix until consistency is smooth.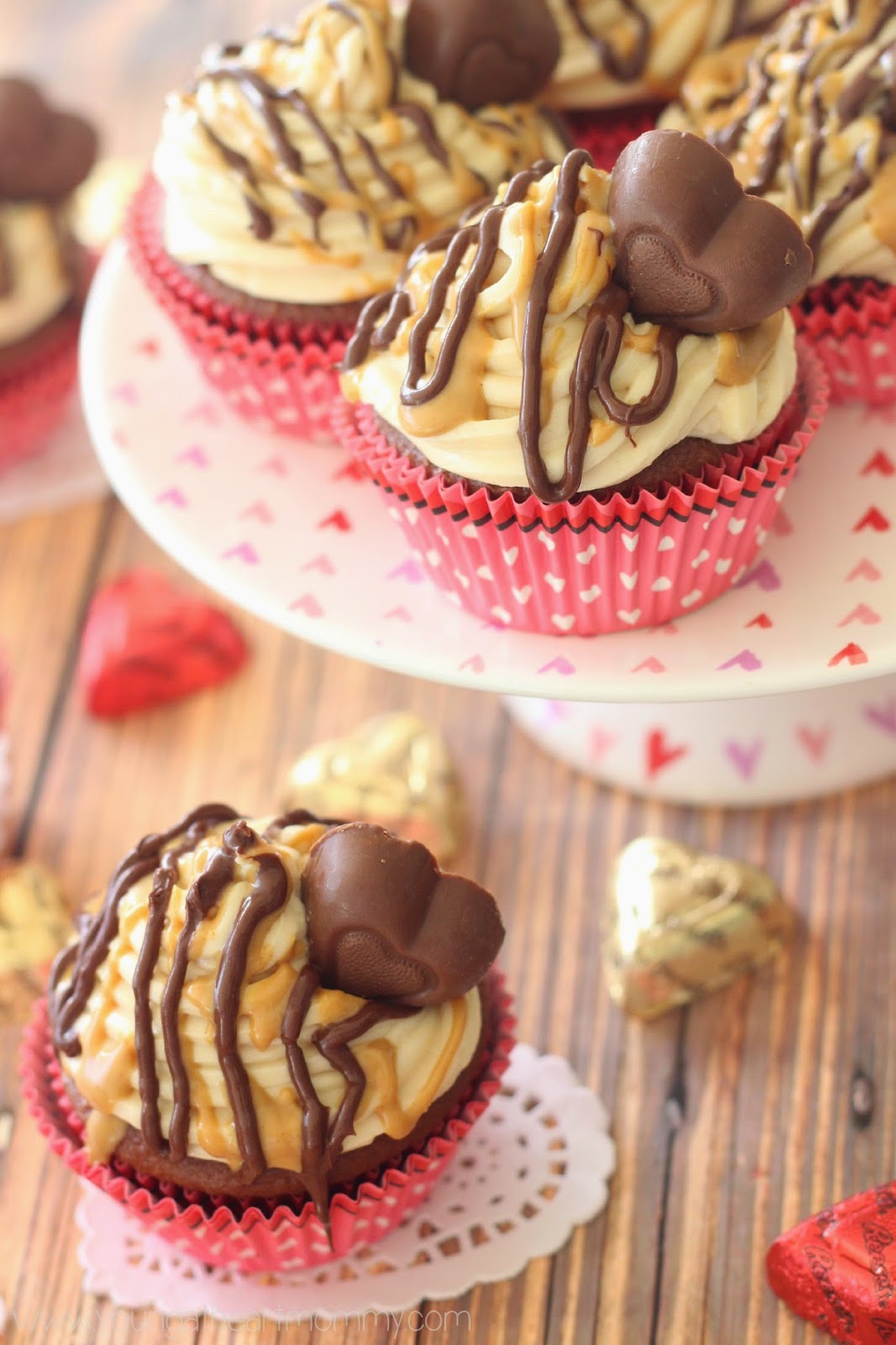 Use a piping bag to top off the cupcakes with the buttercream frosting. Take two small bowls and in one of them melt a few scoops of the creamy peanut butter. In the other, melt semi sweet chocolate chips. Drizzle both of these on top of frosting and top with a Reese's peanut butter chocolate heart.
For a richer cupcake you can even core out the middle and use your piping nozzle to squeeze in extra peanut butter buttercream for that surprise bite.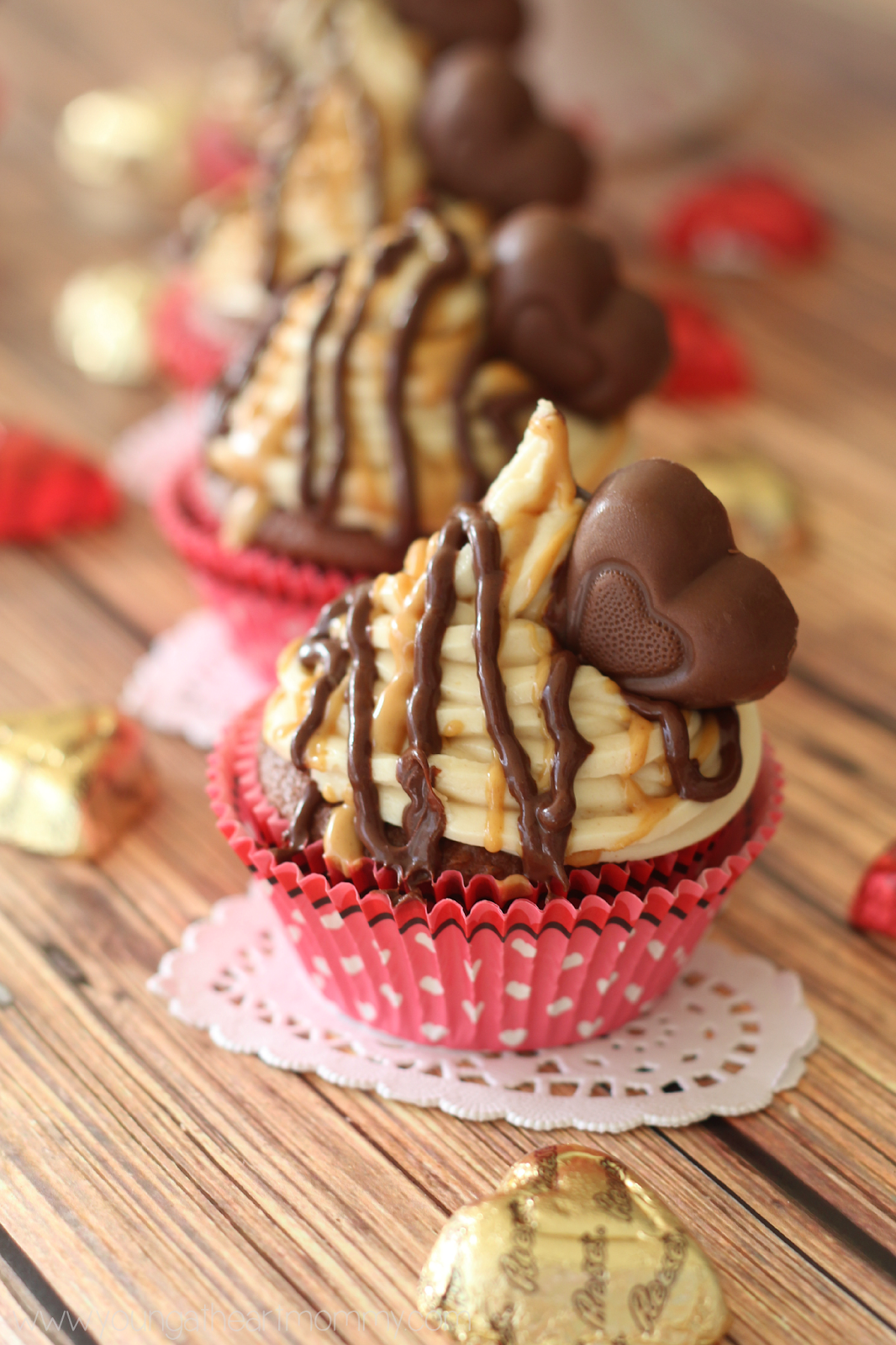 Valentine's Day is the one time of year that you don't have to spend an arm and a leg to show someone how much you love them. Hugs, kisses, and homemade treats from the kitchen are the perfect way to show that special someone how much they mean to you. Remember, the way to the heart is through the stomach!