Disclosure: This is a sponsored post on behalf of Global Influence.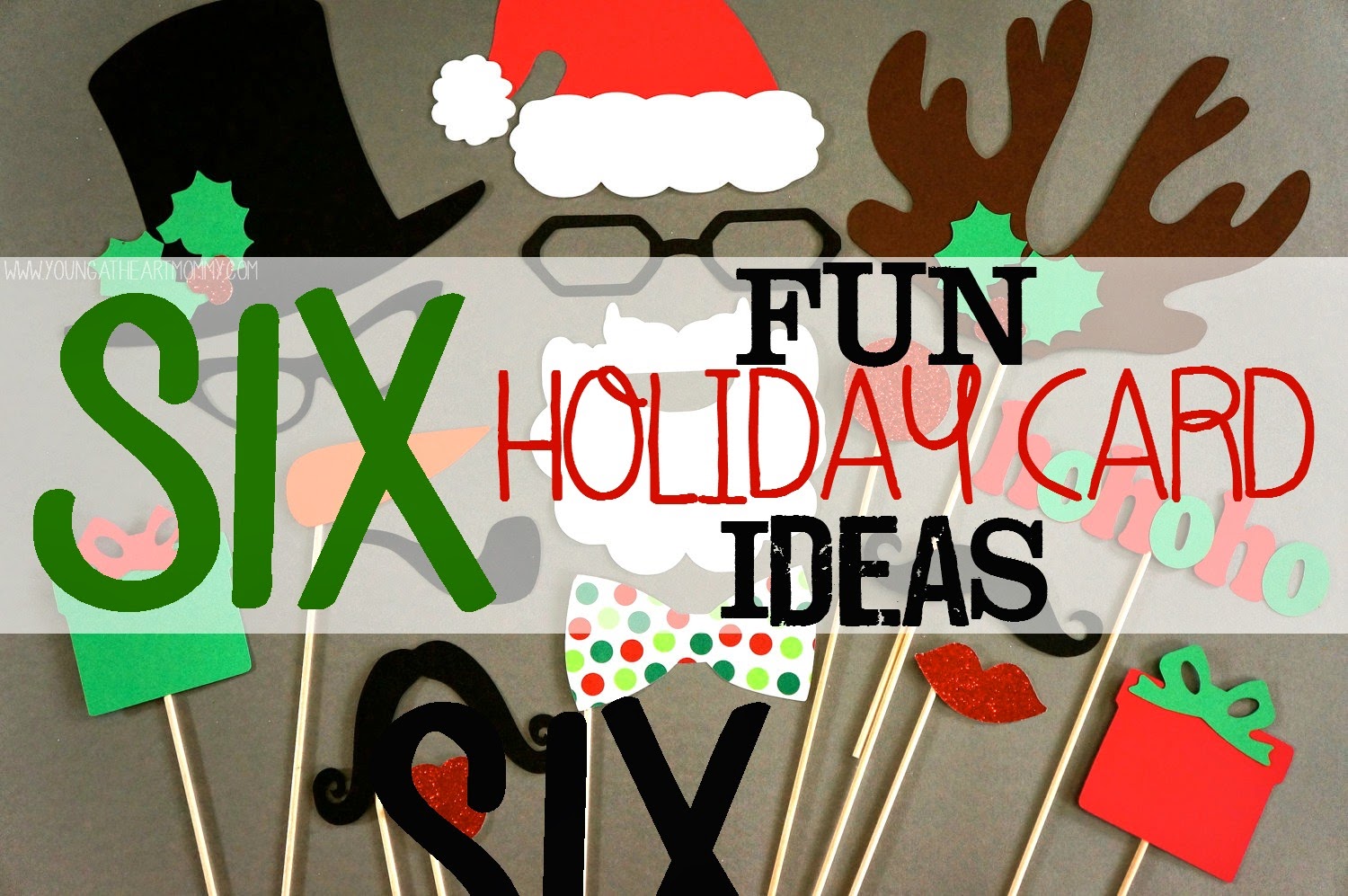 As the holidays slowly creep upon us there is one traditional task that is best done sooner than later- the cards. Each year festive folks all over the world create, design, and assemble the perfect holiday greeting card to represent their family. Whether it's a family of one, two, five, or just you and your dog- a card can be a fun unique way to share your warmest of wishes with those you care about. Here are SIX Fun Holiday Card Ideas to help make yours extra special.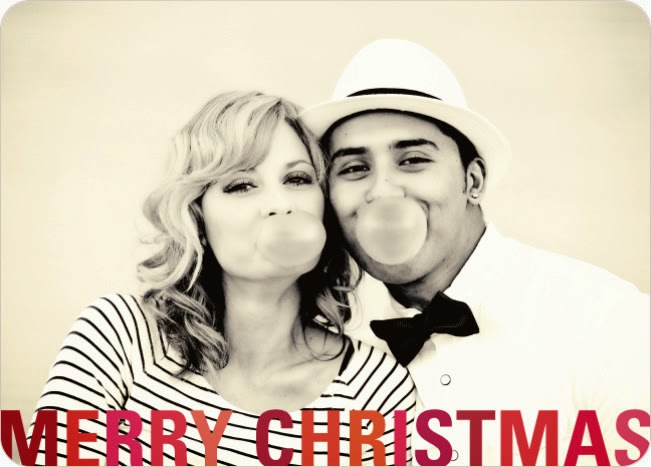 1. Holiday Props: These days you see a photo booth at every party, wedding, anniversary and shindig you go to. Silly props are a genius way to add something special and unique to your photos. Mustaches, sunglasses, Santa beards, elf hats, reindeer noses, bells, snowflakes, carrot noses, top hats, presents, mistletoe- you name it and you can turn it into a prop.

2. Ugly Sweaters: Ugly Sweater parties are more popular than ever right now. I am already stocking up on the ugliest possible sweaters and decorations I can find for a party next year. How funny would it be if every person in your photo wore the most hideous looking sweater adorned with gems, sequins, ribbons, puff balls, pins, and ridiculous patterns. This is on my bucket list and I WILL do this one day just so I can embarrass my family.

3. Matching Pajamas: It may sound kinda cheesy but I kind of like the whole Christmas morning matching PJ tradition. I've seen people incorporate this into their family holiday photos and it actually looks pretty cute with everyone coordinated together.

4. Hidden Elf On The Shelf: Elf On The Shelf is the new "Where's Waldo." We hide him around the house to make our children think he is reporting back to Santa. Since he's a part of the family for a full 24 days before Christmas you might as well include him in the holiday photos too! Hang him from your tree, have him poking out of a vase, or sit him on top of the presents. The more mischievous the better. See if family and friends can spot him.

5. Include Your Pets: Pets are people too, right? Include them in your holiday photos whether you are taking a family shot or one of your adorable kiddo. Dress them up in that tiny elf suit and they are sure to add a special spark of personality to your cards this year.

6. Capture The Moment: We are trained to think that the classic holiday photo has to be staged and perfect. This isn't the case. Have a family or friend photograph your family while you are spending time together- laughing, smiling, and enjoying the moment. Use one of these intimate shots because it will show the love you share in the most genuine way.
Once you have created your perfect seasonal cards you will need to order prints and get them mailed out in time for the holidays. Paper Culture has you covered with a wide variety of card designs, shapes, sizes, and patterns to compliment your photo. The holidays really are right around the corner so plan ahead and check out their new 2014 for a little inspiration!
This post was inspired by Paper Culture who offer eco-friendly personalized holiday cards and personalized gifts.