Disclosure: I received this product for free from the sponsor of the Moms MeetSM program, May Media Group LLC. All opinions are my own.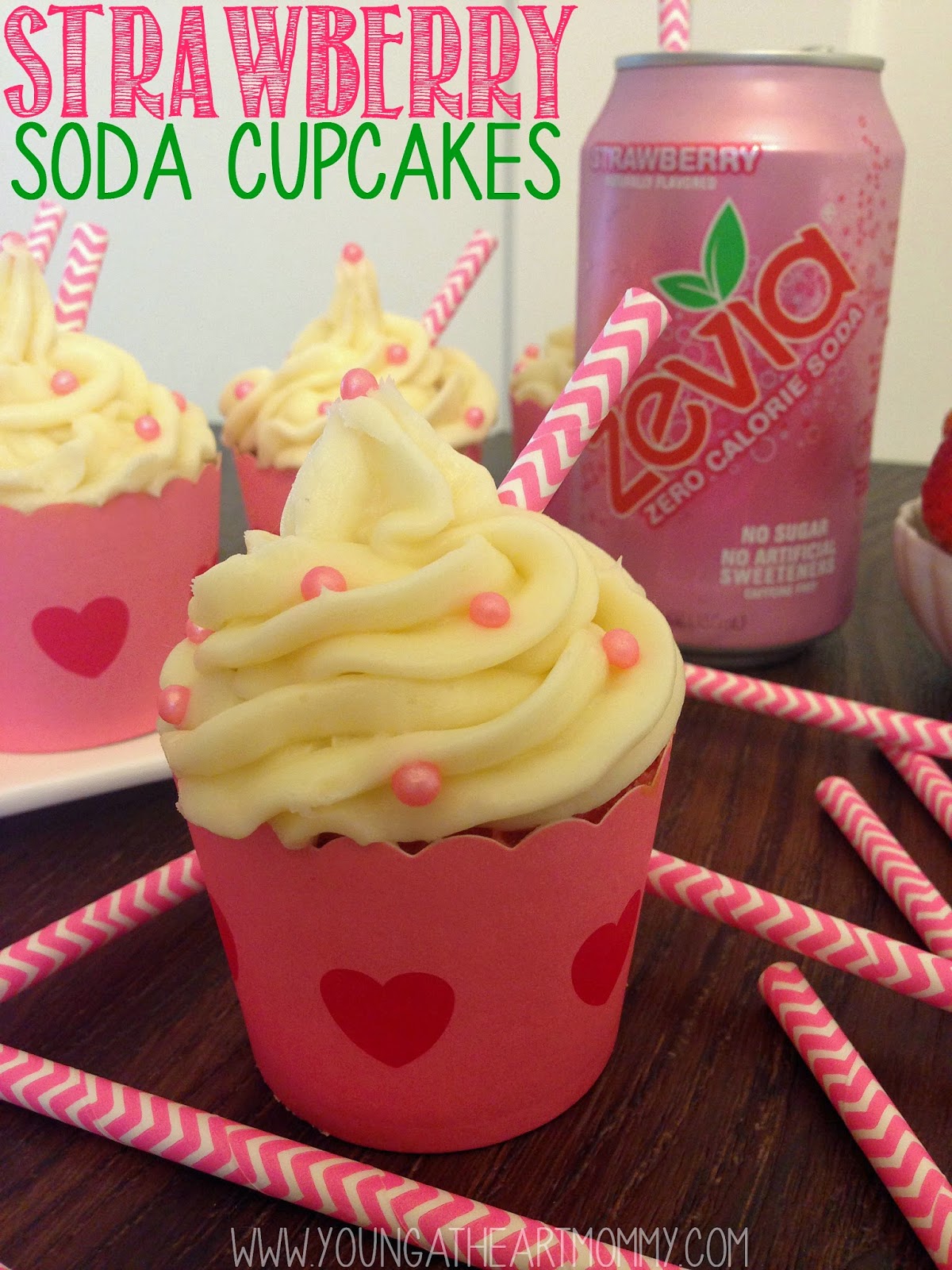 SODA. The one word that makes some parents cringe in fear! Packed with sugar and empty calories, it isn't a favorite for many parents like myself. While it clearly isn't a beverage of choice, it sure is hard to steer clear of its path. Let's face it, soda is EVERYWHERE these days. It's offered at restaurants, fast food facilities, vending machines, sporting events, and even at our children's schools. I even spotted a soda machine outside of a day care classroom last year! The constant reminder that it is available at all times makes it difficult for parents to control what their kids are consuming during snack and lunch time. This is why I have switched my focus to a "smarter" soda that gives the same bubbly satisfaction minus the artificial sweeteners and calories. Say hello to Zevia!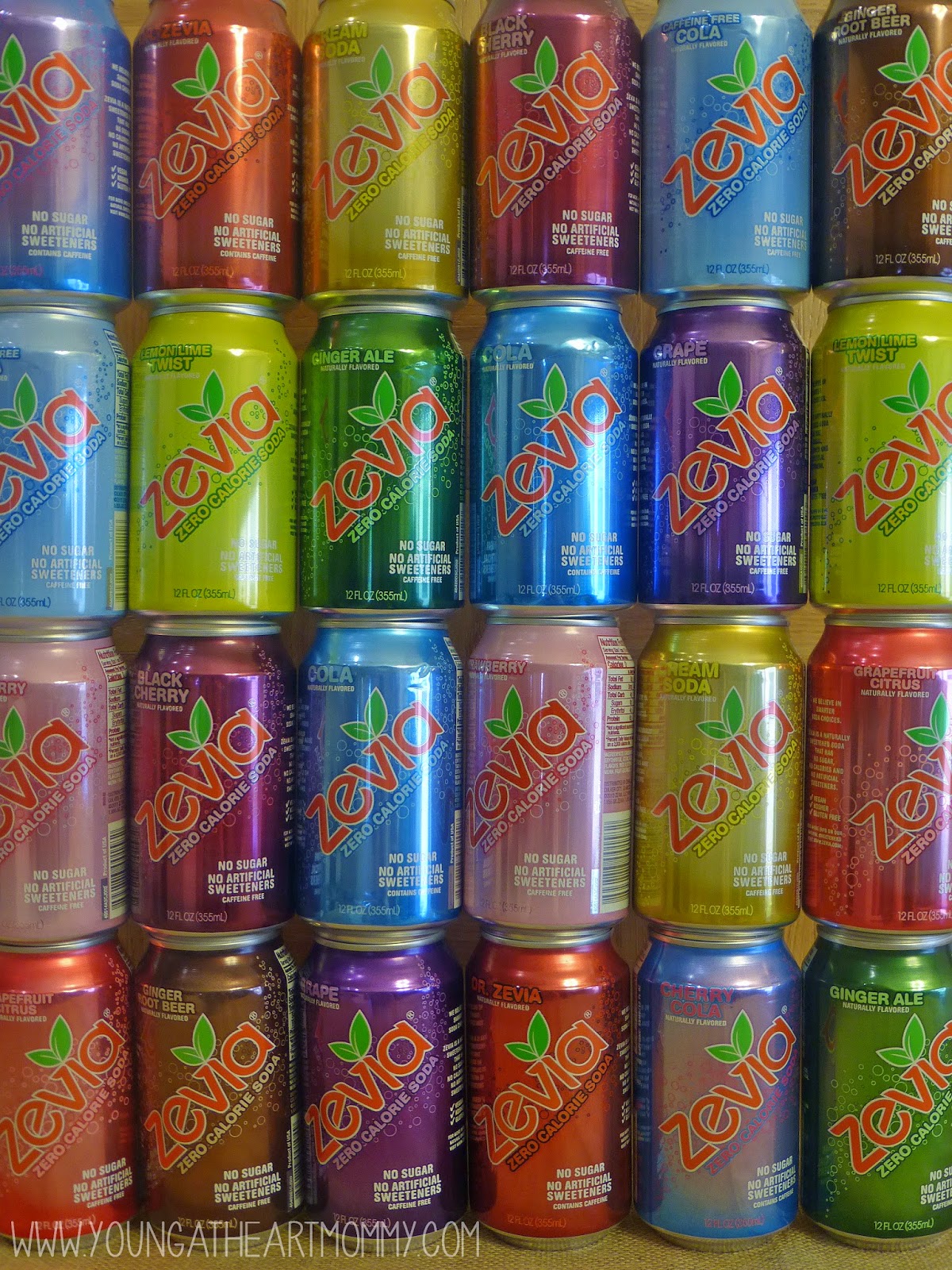 I have expressed my love for Zevia on the blog before and learned I wasn't the only parent out there seeking an alternative to the leading brands plastered on store shelves. Since then, Zevia has taken the world of soda by storm! It's available in 15 different flavors including Grape, Grapefruit Citrus, Ginger Ale, and many more. Not only is Zevia a calorie free way to enjoy a little fizz, it is also great for baking. As a member of Mom's Meet I was sent a treasure trove of Zevia in a variety of flavors! Inspired by some of their newest flavors I had not tried before I used Zevia in the kitchen this weekend to spruce up my baking.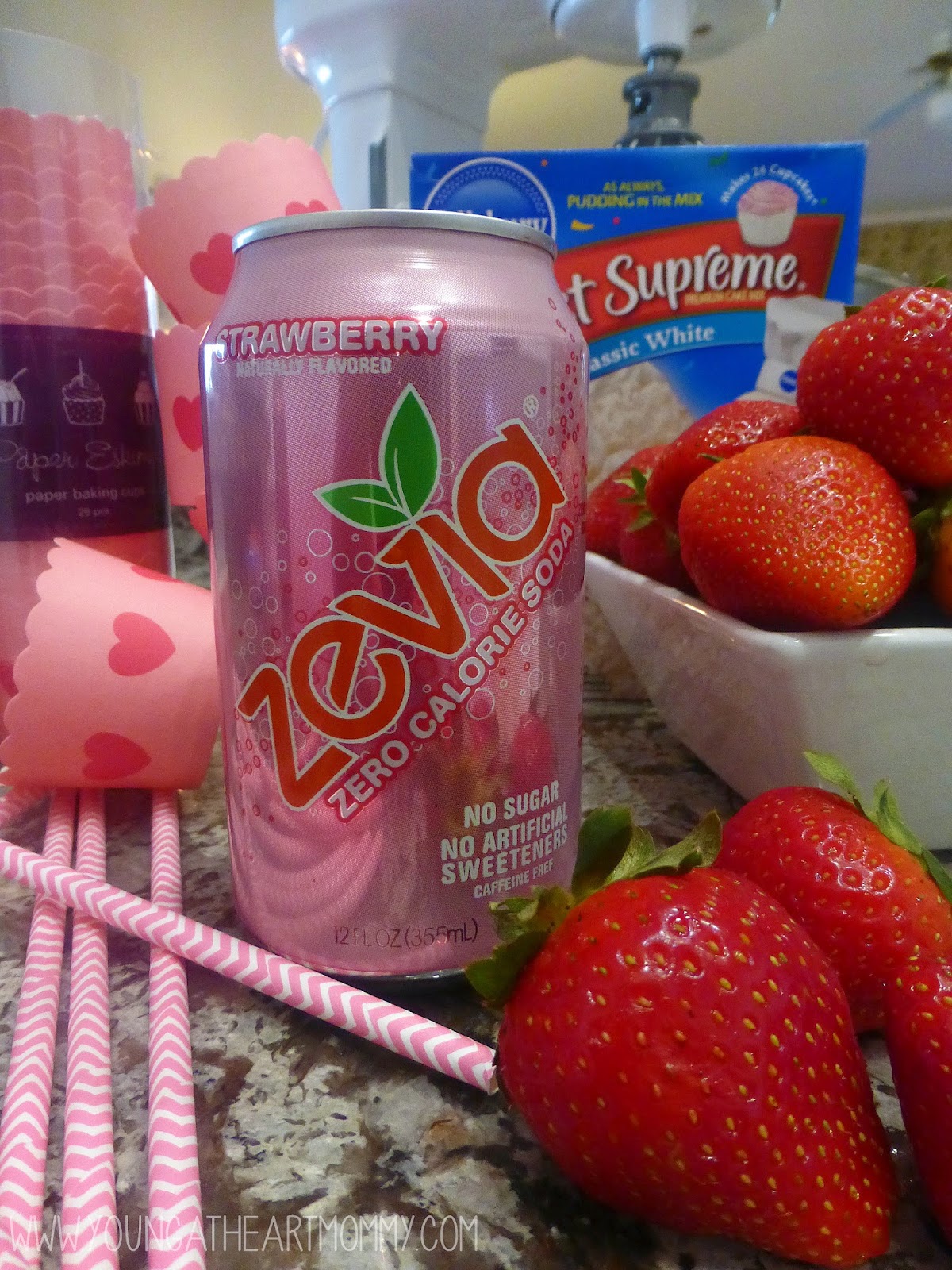 Using their tangy Strawberry soda I infused a batch of cupcakes. I have never used soda in any other recipe other than those that are drink related. Most cake recipes call for water as an ingredient so I simply replaced the water with soda instead. What a difference! The carbonation from the soda made the cupcakes fluffy, airy, and extremely moist. It also added just the right amount of sweetness. Topped with homemade butter cream frosting- heavenly! I can't wait to see what other recipes I can incorporate Zevia into.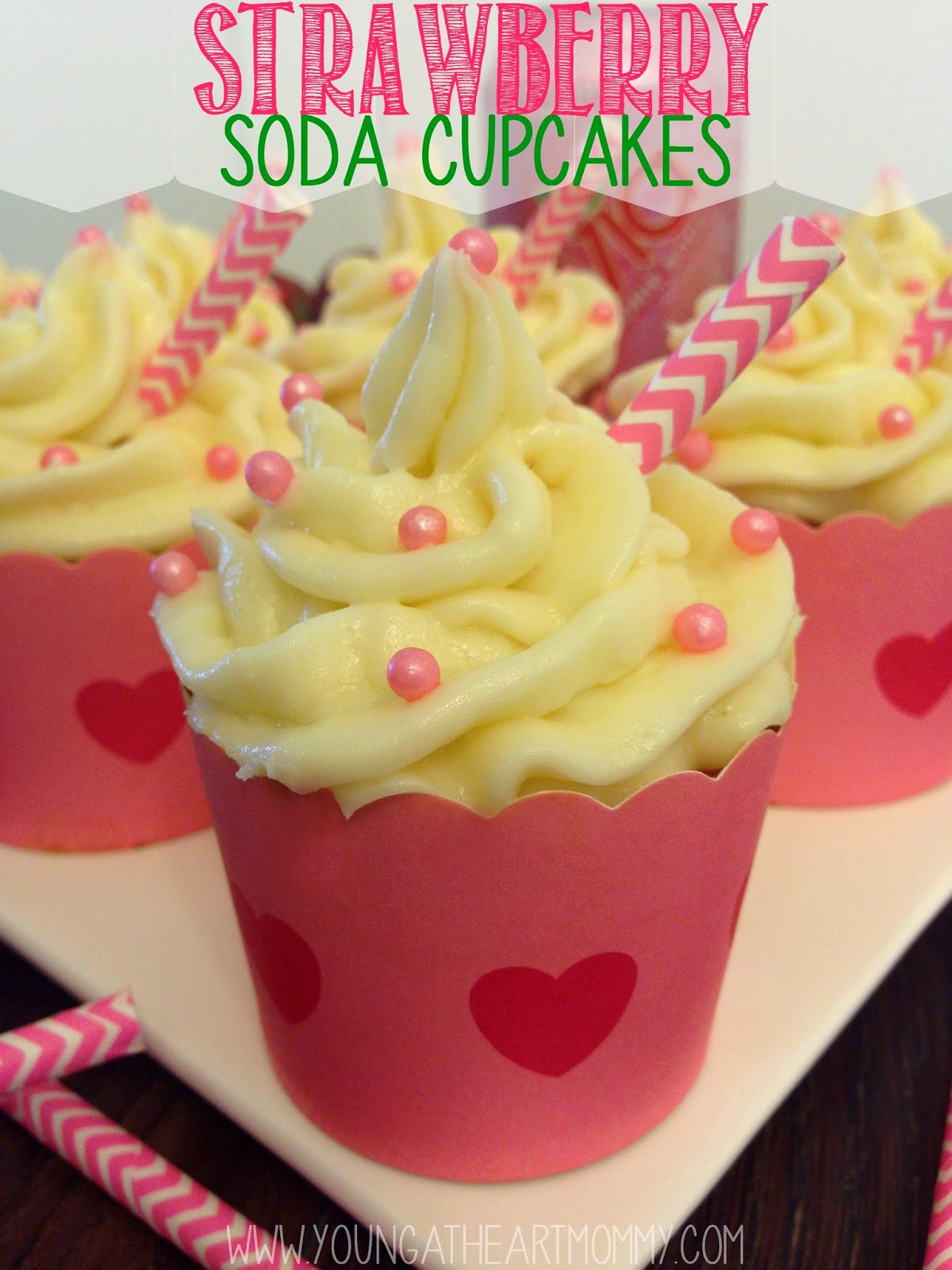 Zevia Strawberry Soda Cupcakes
Ingredients:

1 can of Zevia Strawberry soda

1 box of Classic White cake mix

3 eggs

butter

vegetable oil

1/2 cup of fresh strawberry puree
Instructions:

Heat oven to 350

°

F. Place paper baking cups on baking sheet or fill 12-count muffin tin with cupcake liners.

Combine cake mix, eggs, butter, oil, and 1/2 cup of soda in mixer. Blend together until creamy.

Slice 6-7 strawberries and place into food processor or blender. Pulse until they turn into a puree and you have 1/2 cup filled.

Add strawberry puree to cake batter and mix together by hand.

Divide cake batter into two separate bowls, tinting one with red food coloring. Fill baking cups about half way while layering colors.

Bake for 15-20 minutes and allow to cool before frosting.

Frost, sprinkle, and add tiny soda straws for decoration.
Homemade Butter Cream Frosting
In large bowl beat 1 cup (2 sticks) of salted butter until creamy. Then beat in
4 cups powdered sugar, 1 tsp. vanilla extract, and 3 tbsp. heavy cream.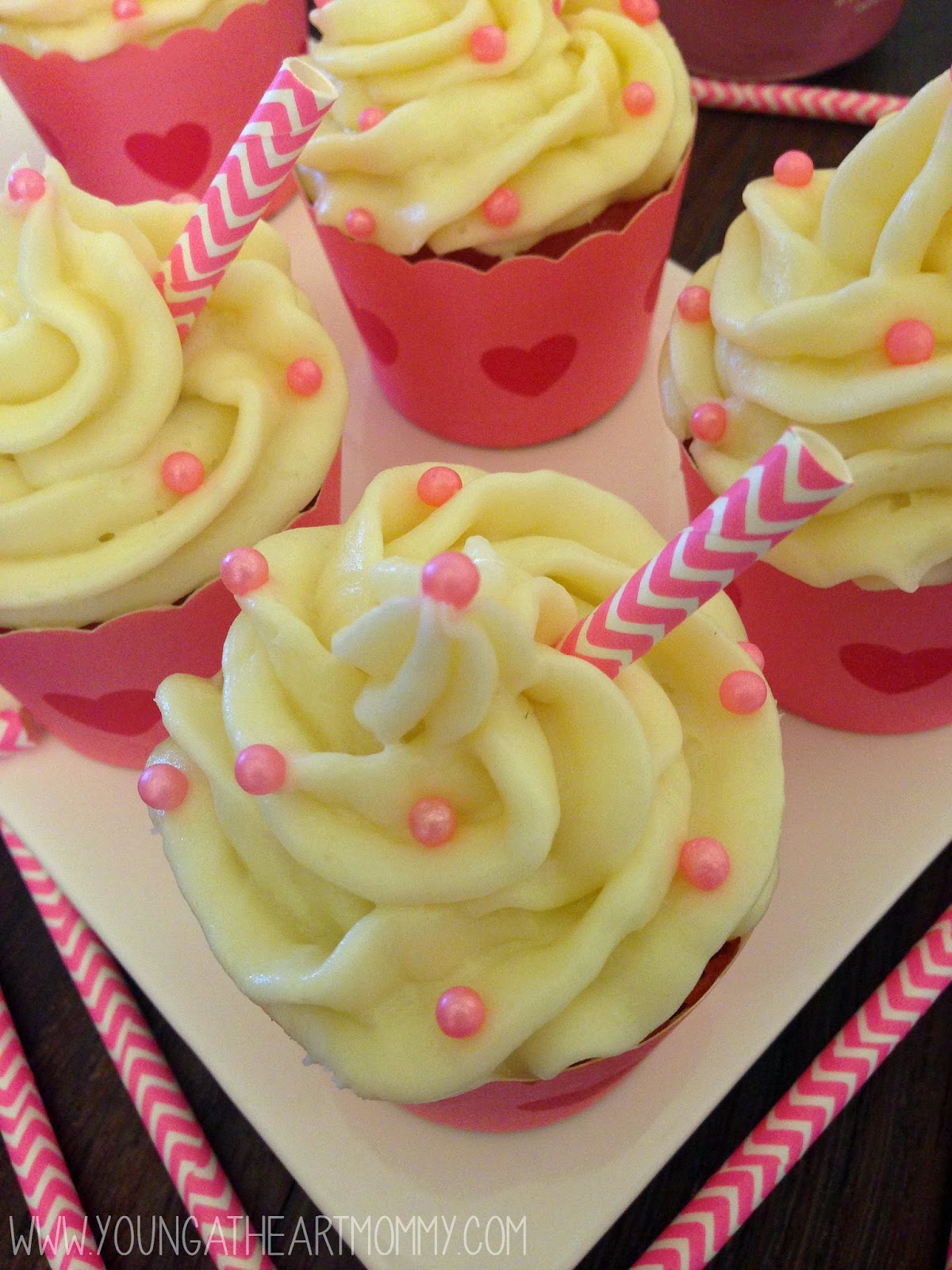 The Soda Cupcakes were a HIT and I already have a few future baking concoctions in mind using the other flavors. Zevia has changed the way I look at soda and also made it more enjoyable for my friends and family. It is made with all natural ingredients and has ZERO calories. Yes, zero! It may be hard to believe but this alternative to soda will satisfy your fizzy cravings and quench your thirst at the same time. No unnecessary sugars needed to do so!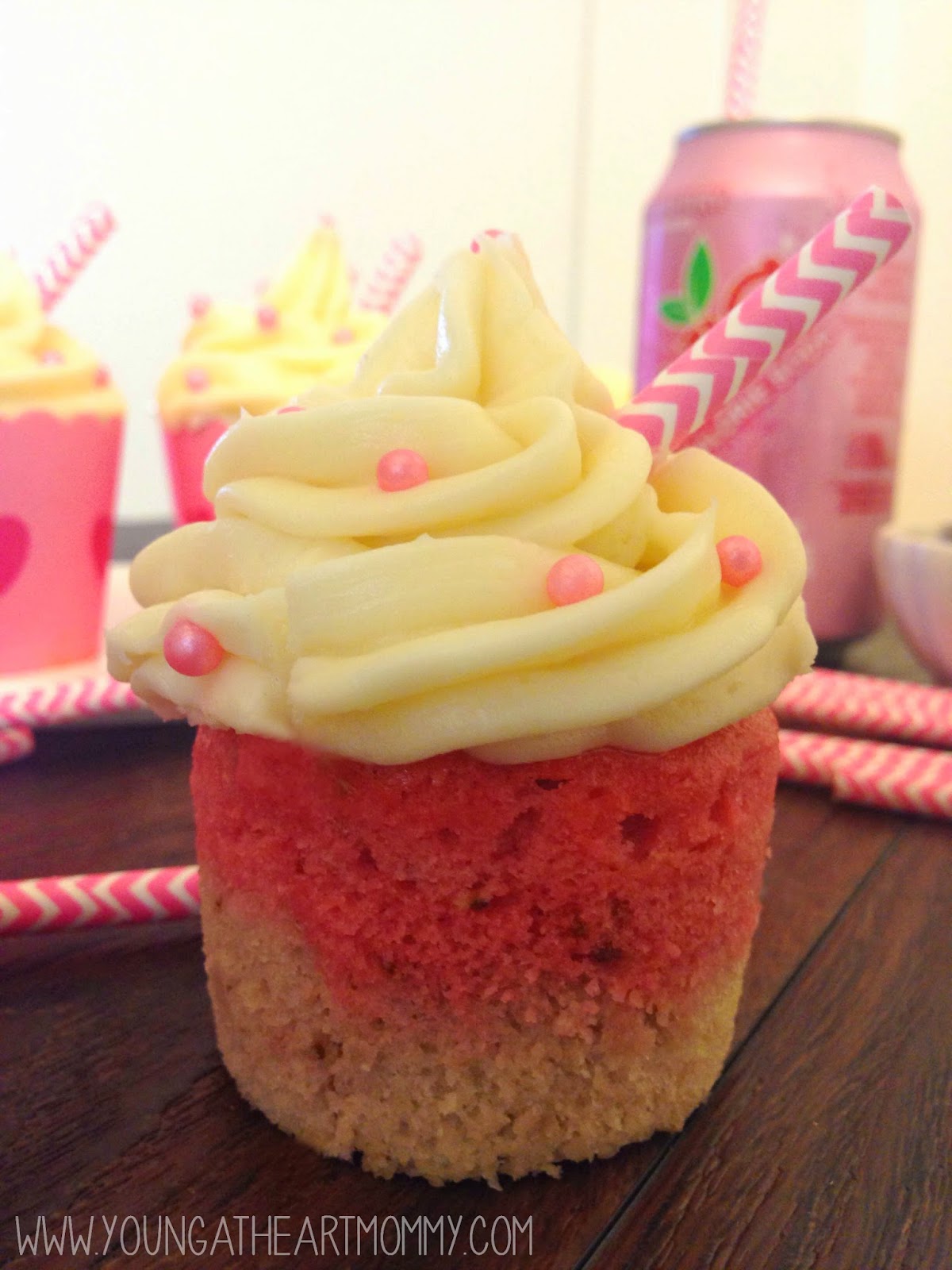 Zevia wants to celebrate your unique voice by discovering what makes you an original by hosting a style challenge designed to highlight what makes you- YOU! That could entail kitchen wizardry, a killer fashion sense, or being an all around super mom. Zevia will be reward fans for their style with $100 Target gift cards, oodles of soda, t-shirts, swag and much more everyday for 22 days. The contest is currently running and will end on September 5th.
Entry is easy. Simply post your original style photos to Instagram (@zevialife) or Twitter (@Zevia) using #ZeviaStyle. For complete details, head over to Zevia.com/stylecontest and don't forget to include #ZeviaStyle in your posts to be sure your unique voice is heard! Need inspiration? Check out their #ZeviaStyle boards on Pinterest!



The fun doesn't stop there! Ready to try some Zevia for yourself? For a chance to win 1 of 7 vouchers for FREE Zevia soda enter through the rafflecopter form below.