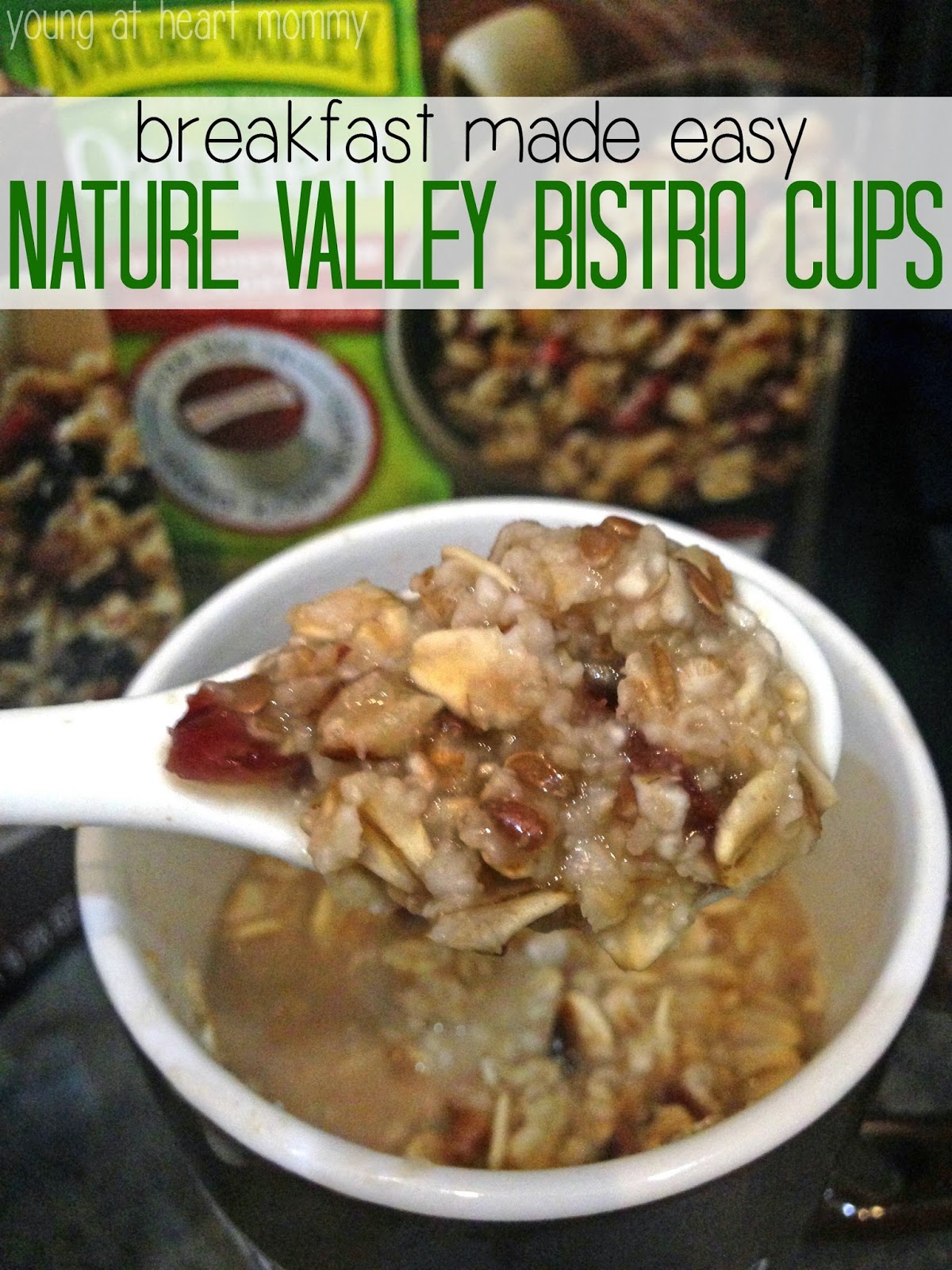 Have you ever walked out the door and totally forgot to eat breakfast? I do it all the time, more often than not and it makes me feel really crummy by noon. Some days I don't even bother eating in the morning because it takes to much time to prepare something. With breakfast being a very important meal it's more than necessary to find some way to get it in before the day begins. When I learned about the new Nature Valley™ Bistro Cups Oatmeal I was more than excited to give them a try. What better way to start the morning than with a warm cup of oatmeal using your trusty Keurig® brewing system! After all, it's one of my favorite kitchen gadgets and it gets a ton of love on regular basis.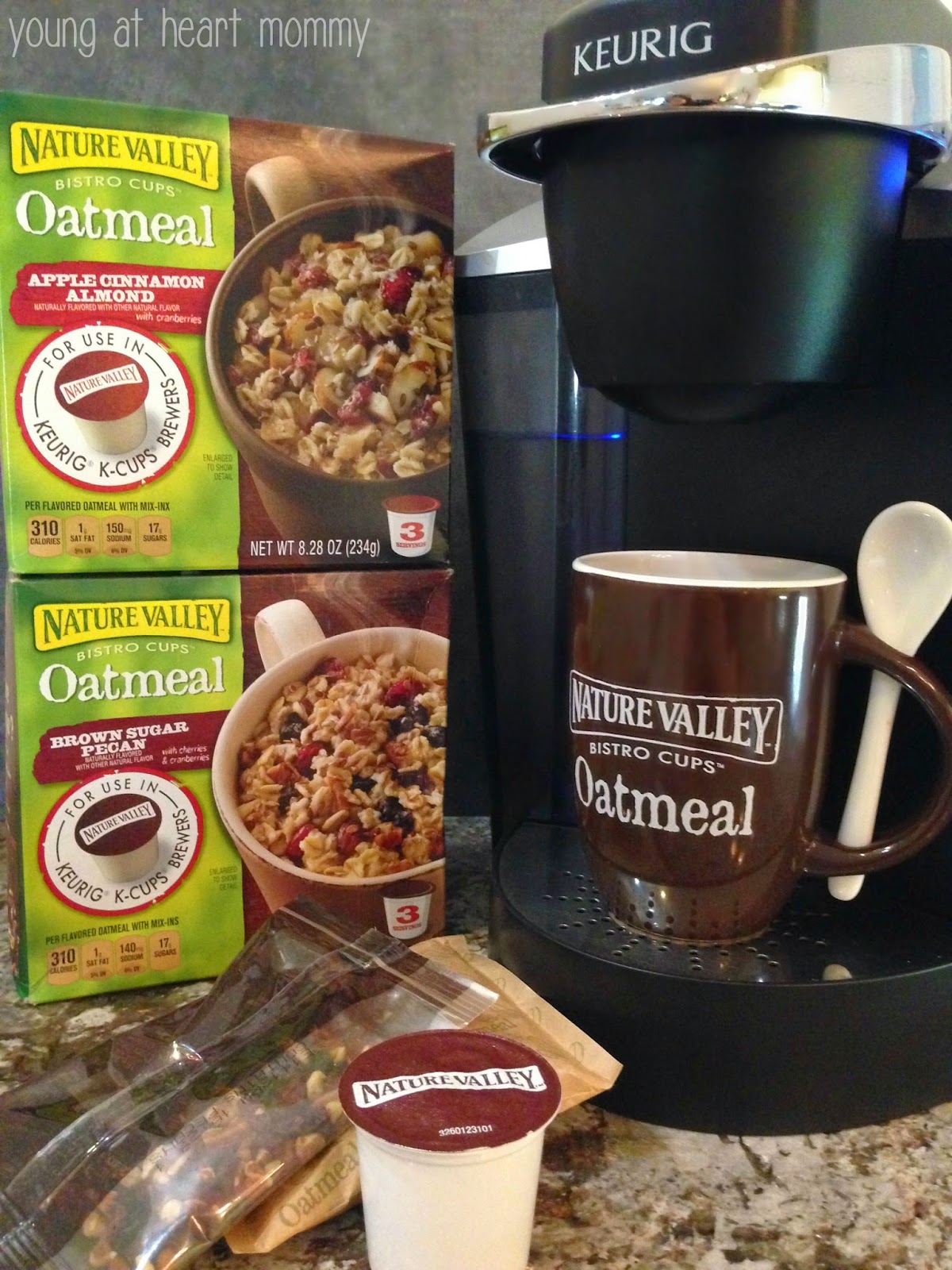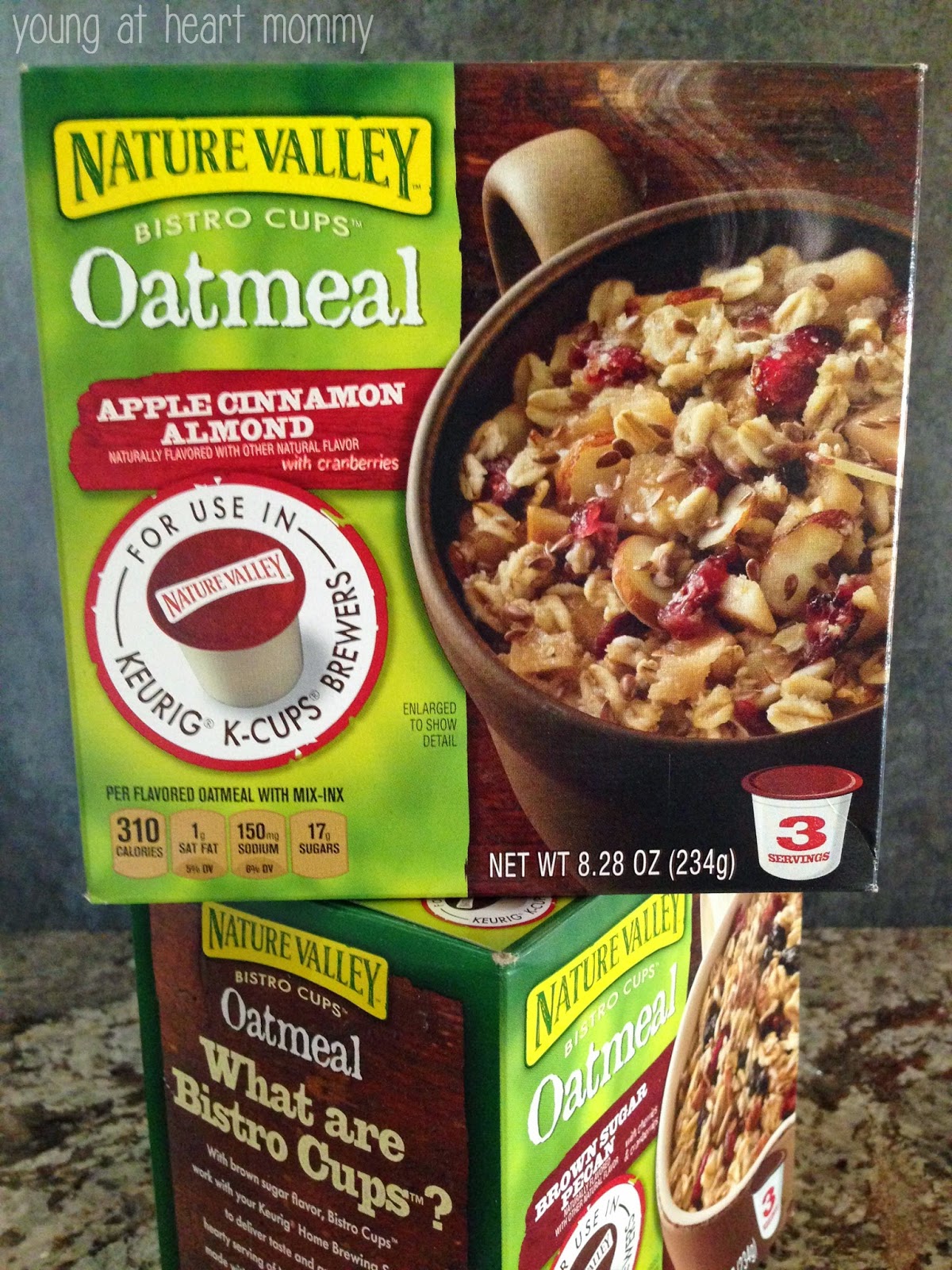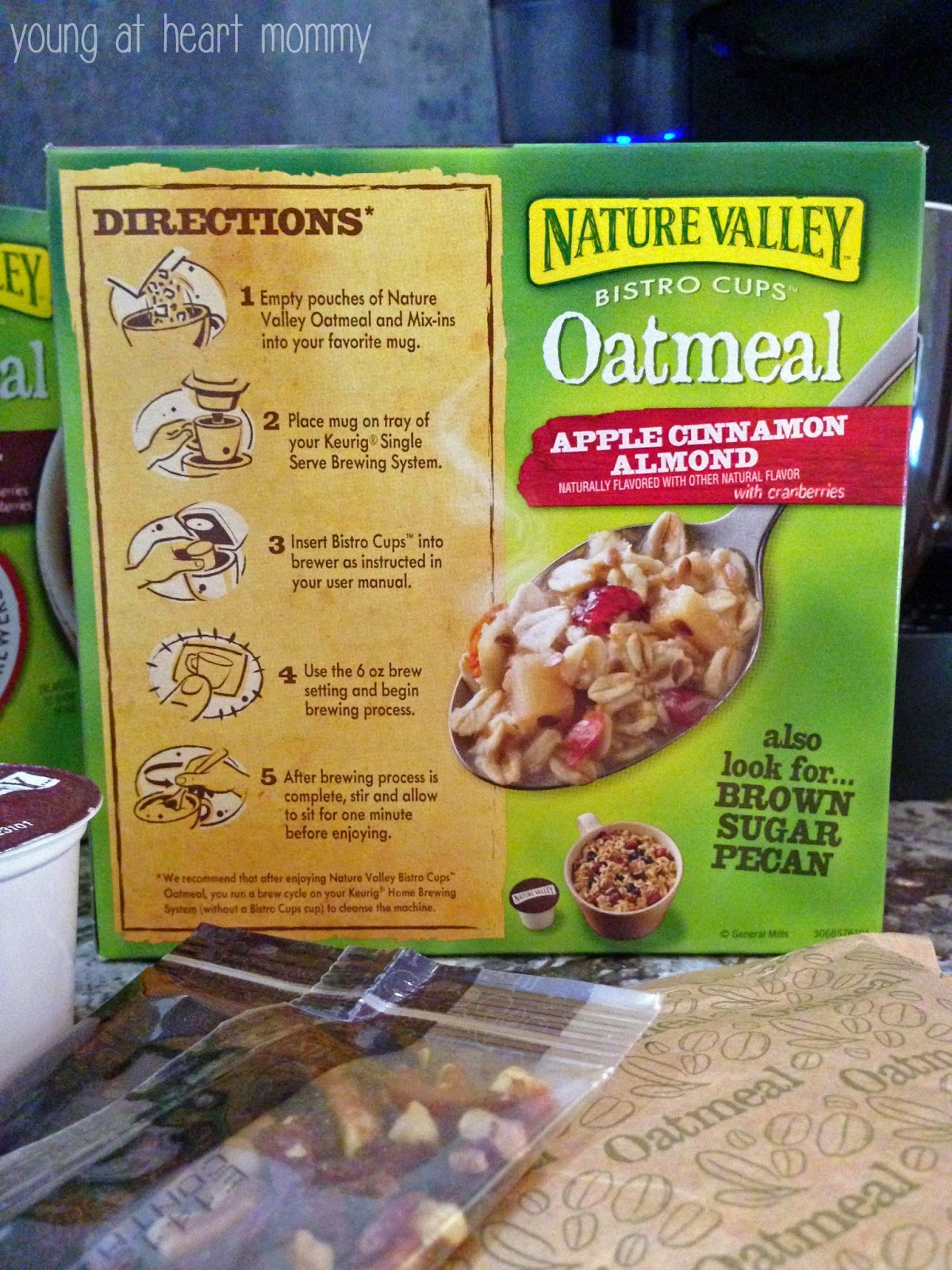 Nature Valley™ Bistro Cups are available in two delicious flavors, Apple Cinnamon Almond and Brown Sugar Pecan. They are not only a smarter breakfast option for you and your family, but also extremely easy to prepare. It literally takes about 5 minutes in total to prepare gourmet oatmeal with the works! Simply pop the Bistro Cup into your Keurig, pour the 100% Natural Whole Grain Oats and Fruit & Nuts pouch into a mug, brew, stir, and enjoy! Simple and delicious with a touch of a button. I promise it won't cut into your morning routine either.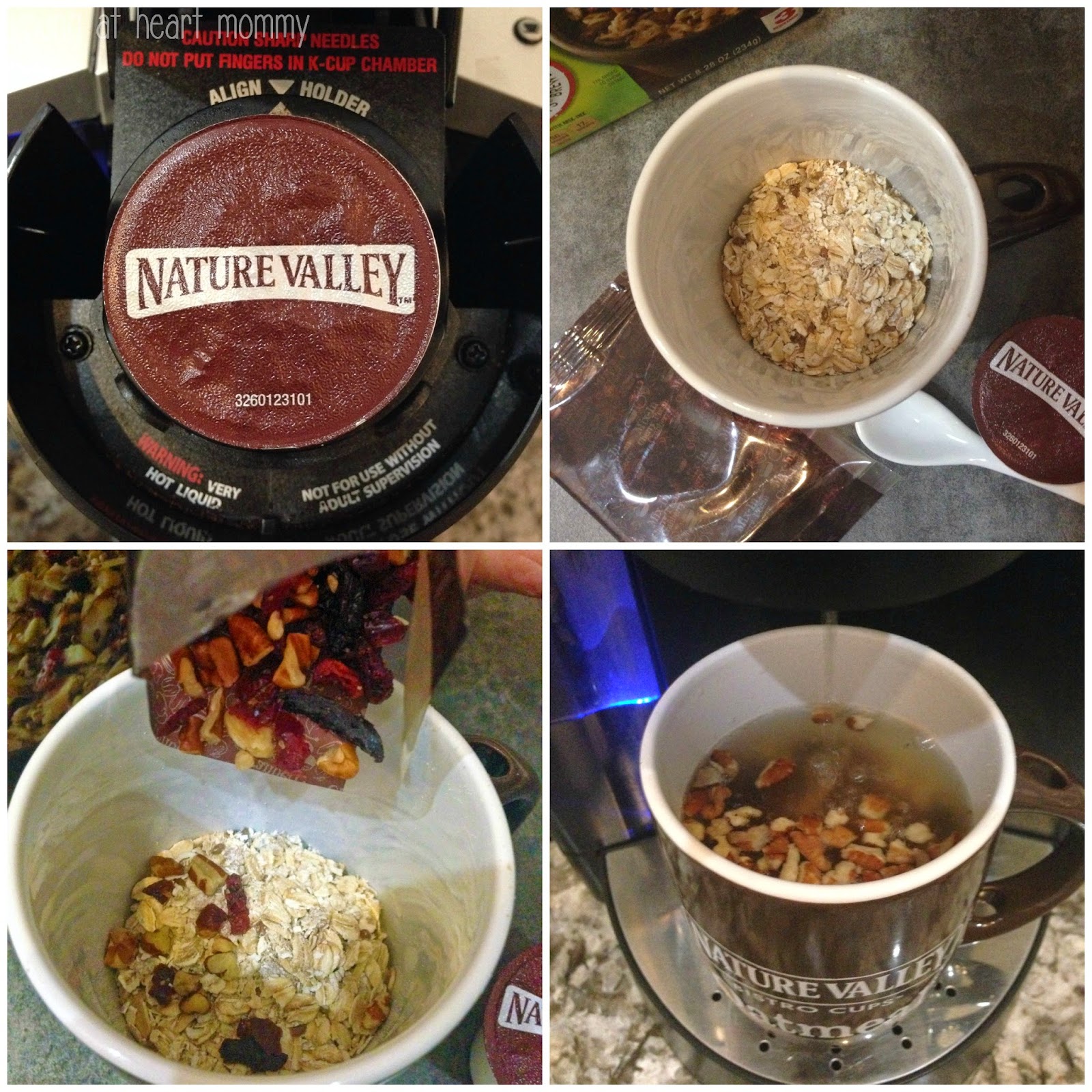 The Brown Sugar Pecan became an immediate favorite. It smelled so good when everything was mixed together. It features a blend of natural grain oats, rye, barley, tasty pecans, cherries, and cranberries. The Apple Cinnamon Almond flavor contains natural grain oats, rye, barley, crunchy almonds, apples, and cranberries.

The Bistro cup gives each packet of oats extra flavor by adding either apple cinnamon or brown sugar to the brew.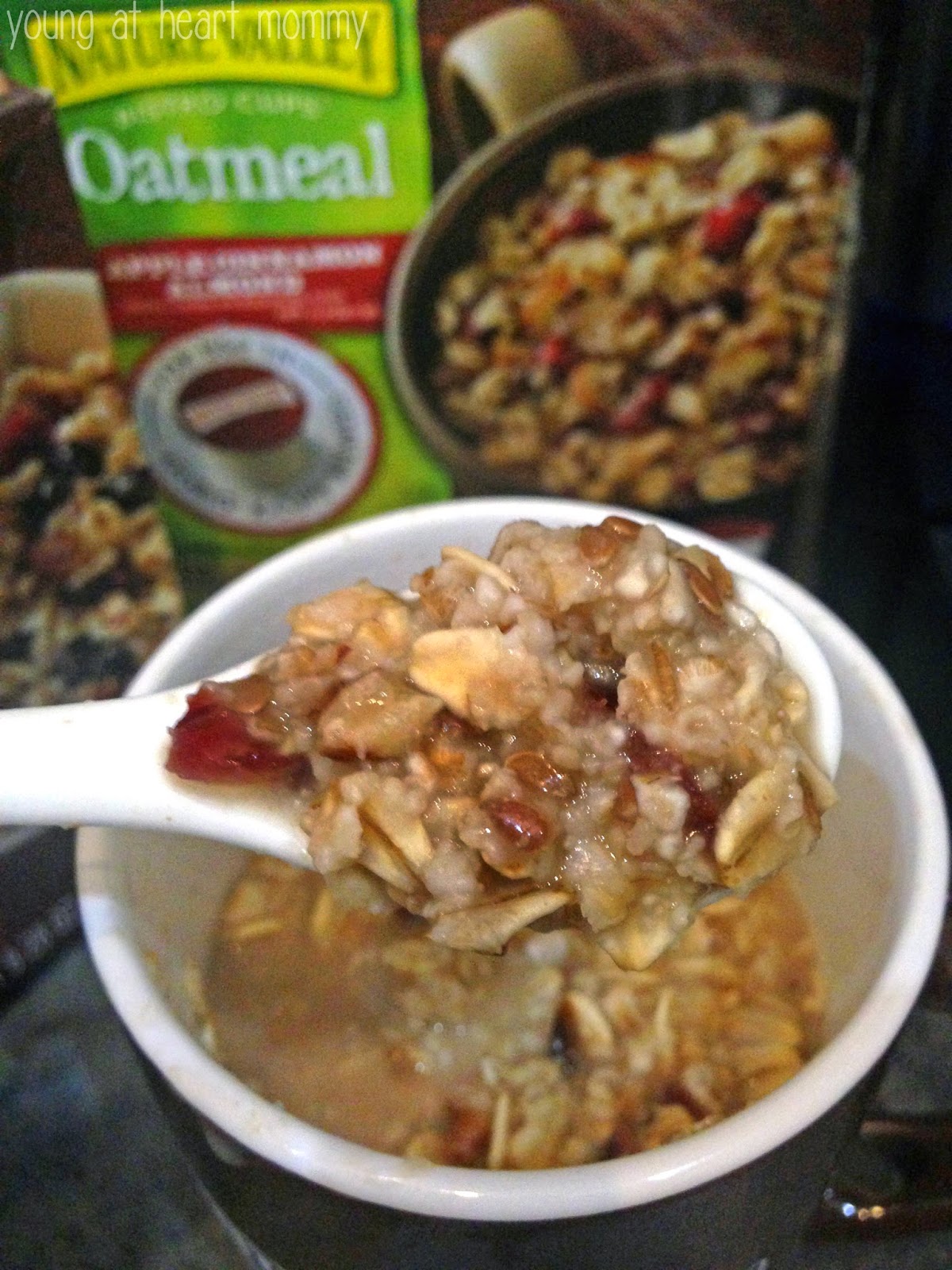 Find Nature Valley™ Bistro cups in the hot cereal aisle at Target. They are also available in several different sizes and sold nationally at retailers, clubs, stores, and online. For more information on this quick breakfast treat and other Nature Valley™ products follow along on Facebook & Twitter.
How do you keep your breakfast routine easy?