Disclosure: The information and prize pack have been provided by General Mills through Platefull Co-Op.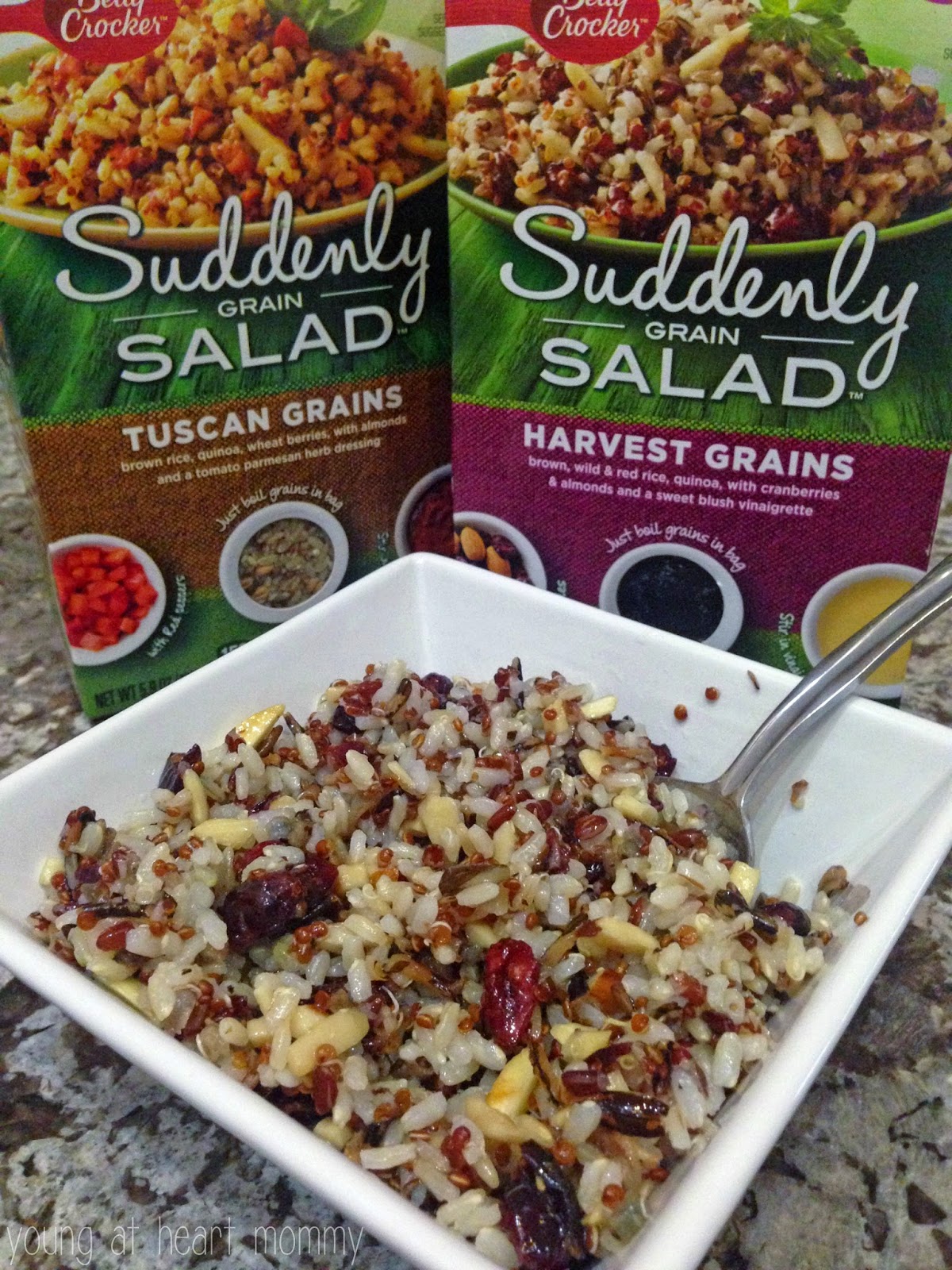 Are you looking to get more whole grains into your diet but haven't got a clue how to make them tasty, appetizing, or desirable for your family? I know the feeling. My child is the pickiest of the picky and it can be a challenge to get her to try something new. I was the same way at her age and still am to this day! If I can't pronounce it I may give a puzzled look of apprehension before taking a bite. That is until I tried the new Suddenly Grain Salad varieties. I have never had a grain salad before so the idea was intriguing and once I found out there are at least 27g of whole grains per serving I was eager to try.
Suddenly Grain Salad mixes include a wholesome grain blend like brown rice, wild rice and quinoa paired with flavorful herbs and spices. They come packed together in a boil-in-bag format for convenient preparation. All you have to do is pop it in boiling water and allow it to cook. Once it's finished you remove the grains and add in the additional bag of dried fruit, vegetables, or nut mix ins. There is also a zesty flavored dressing packet included. This blends all of the textures and flavors together.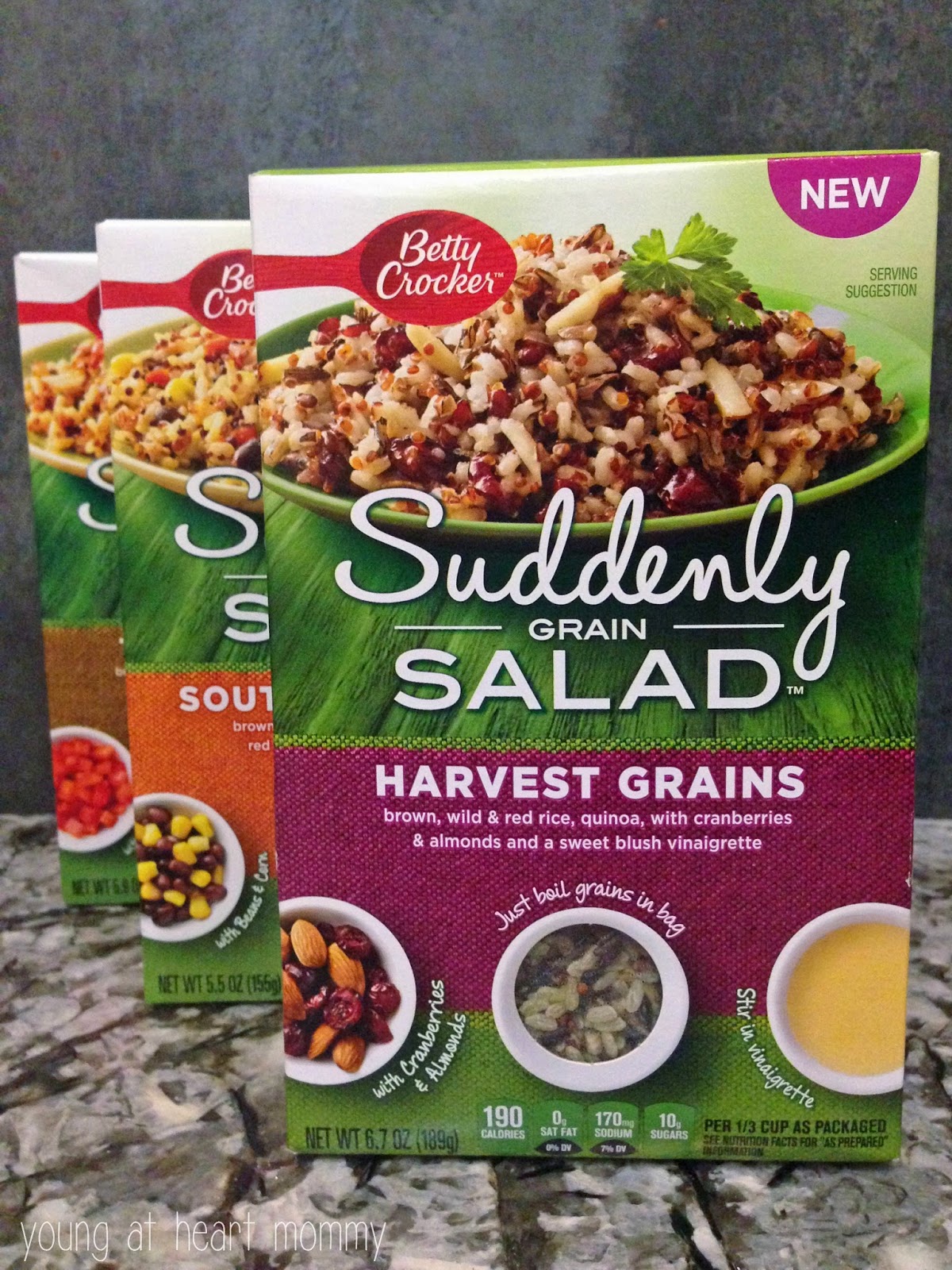 The Suddenly Grain Salad mixes come in three different varieties- Harvest Grains, Southwest Grains, and Tuscan Grains. Each contains it's own mix-in packet to compliment the flavors. You can also add your own mix-ins from the suggested list. We found it to be delicious as is but it is always nice to have options.

Harvest Grains: brown, wild, and red rice, quinoa, cranberries, almonds, and Blush Wine Vinaigrette. Mix In Ideas: chopped apples, pear dates, or Feta cheese.
Tuscan Grains: brown rice, wheat berries, quinoa, almonds, red peppers, and Tomato Parmesan Herb dressing. Mix In Ideas: chopped tomatoes, zucchini, canned chickpeas, or Feta cheese.

Southwest Grains: brown rice, quinoa, black beans, corn, red peppers, and Chipotle Vinaigrette. Mix In Ideas: chopped bell peppers, slicked green onions, canned green chilies.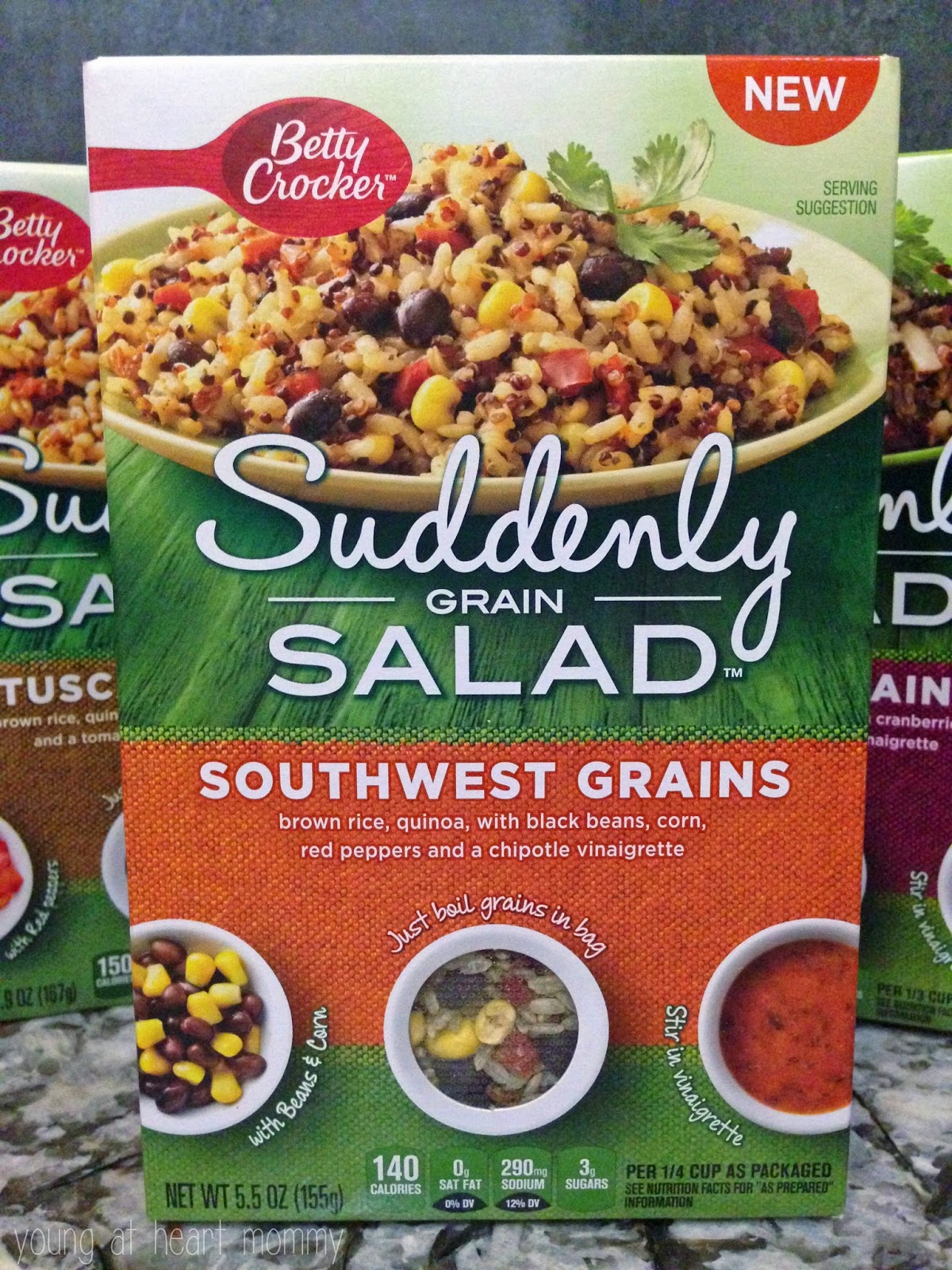 The whole grain, quinoa, is found in each flavor and is valued for its high nutritional content such as protein along with potassium. It's very good for you and if you haven't had the opportunity to try it I am sure you have at least heard about it through the grape vine. My first time trying it was in a piece of blueberry bark and it was delicious! With all of these healthy components and bold flavors these salad mixes make meal time easy and also tasty. Convenience is important to many of us and these mixes make meal time effortless.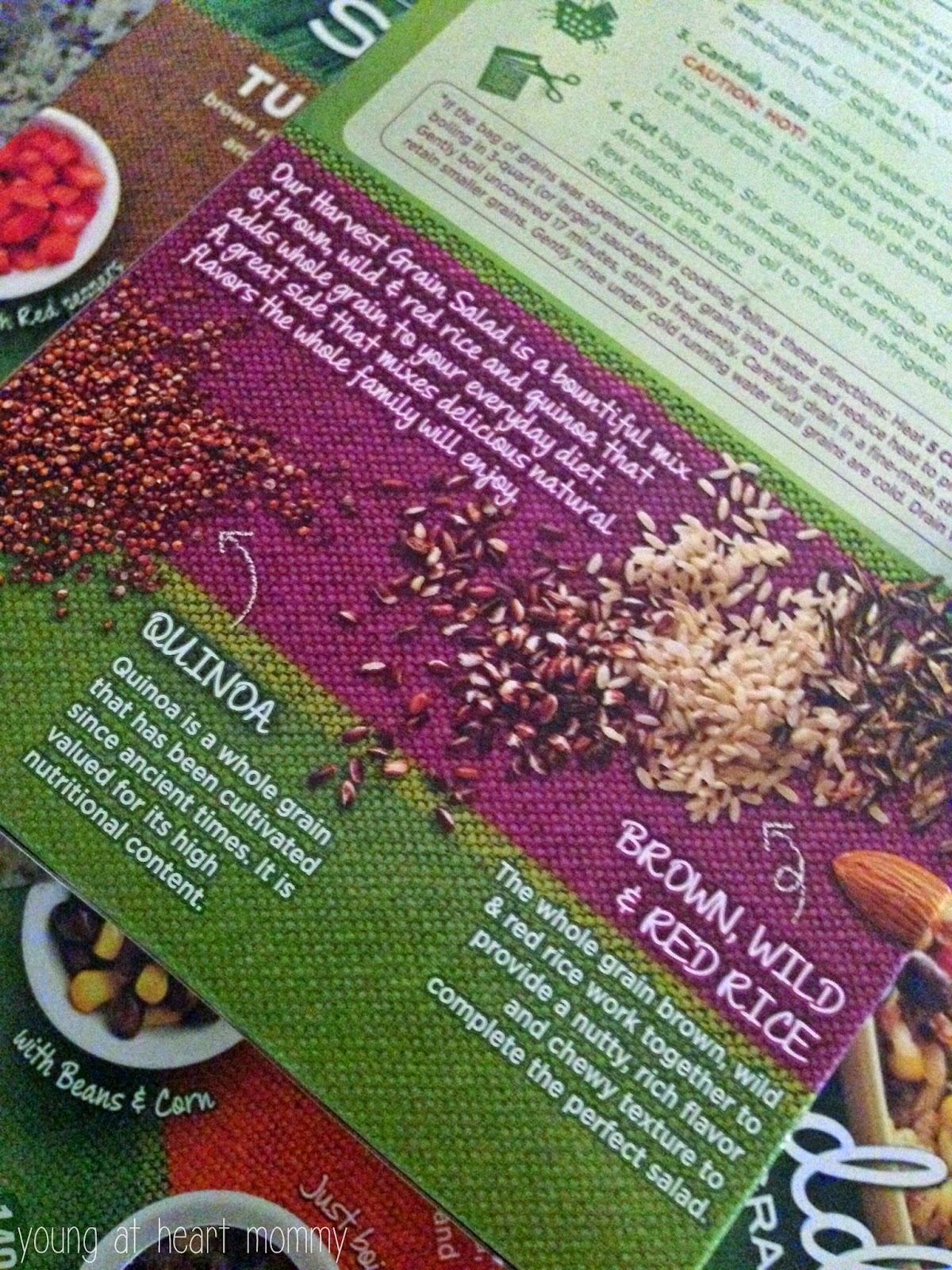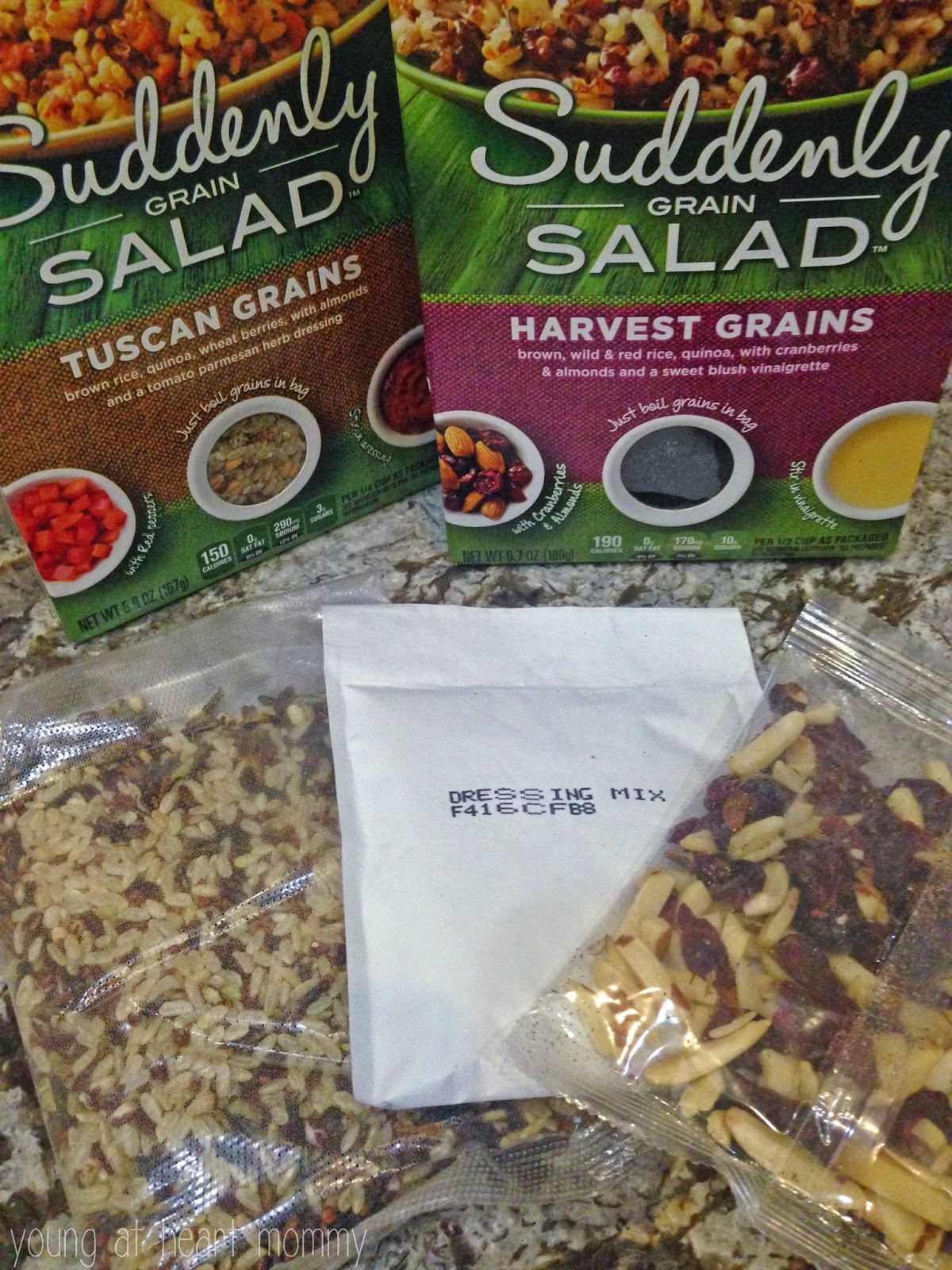 Harvest Grains ended up being my favorite of the three. I really loved the scattered dried cranberries and tangy vinaigrette dressing. While they are designed to be side items for your meals, I can easily enjoy this on its own for lunch or dinner. I typically eat a light salad to get me through the day and this would be the perfect alternative. It would be even better with grilled chicken on top or mixed in! Served hot or cold, you can really make the grain salads your own by adding in veggies or extra spices.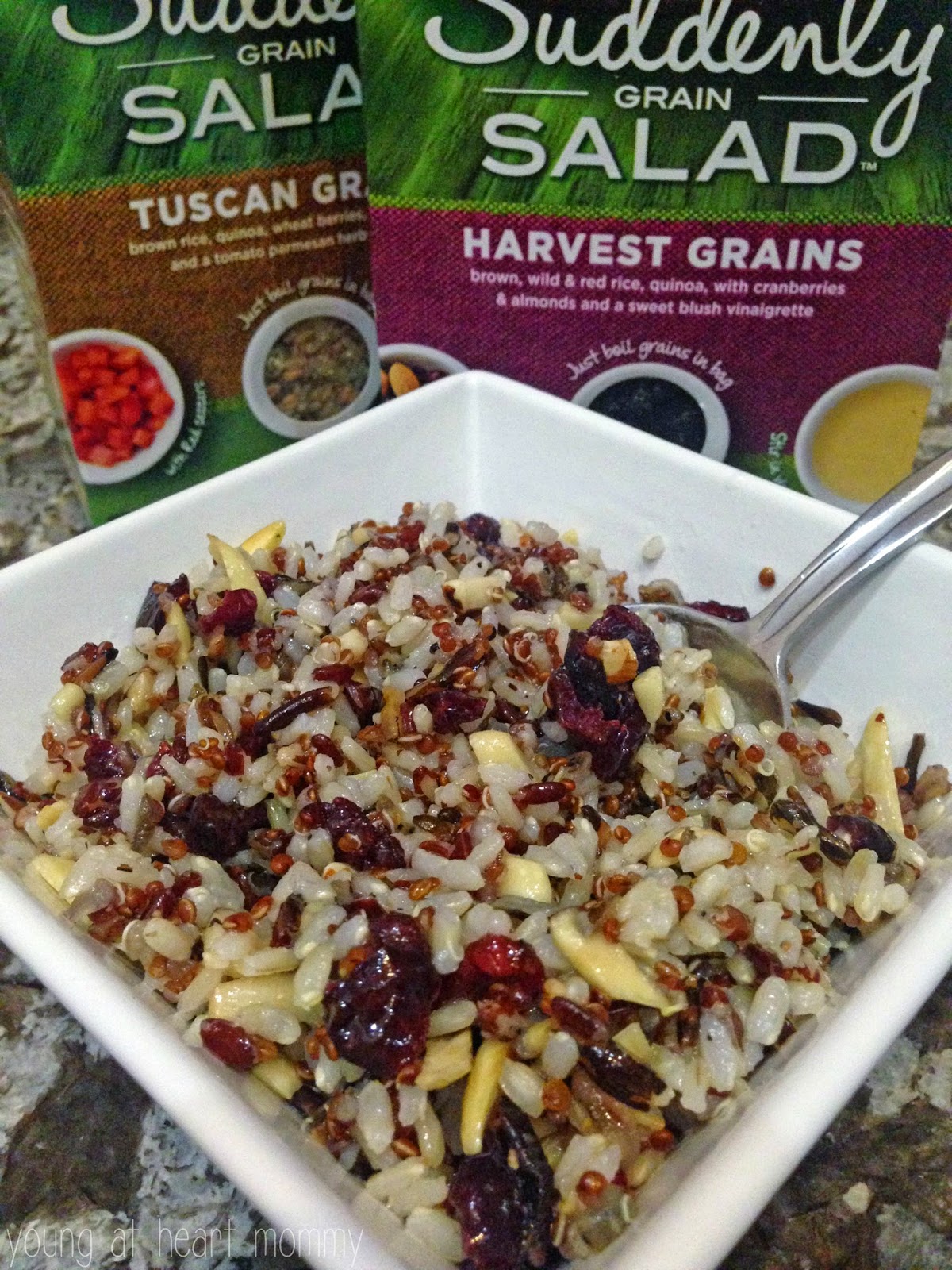 You can find the new Suddenly Grain Salad varieties in the rice and grains or pasta aisle at your major grocery retailer and even online.