This shop has been compensated by Collective Bias, Inc. and its advertiser. All opinions are mine alone.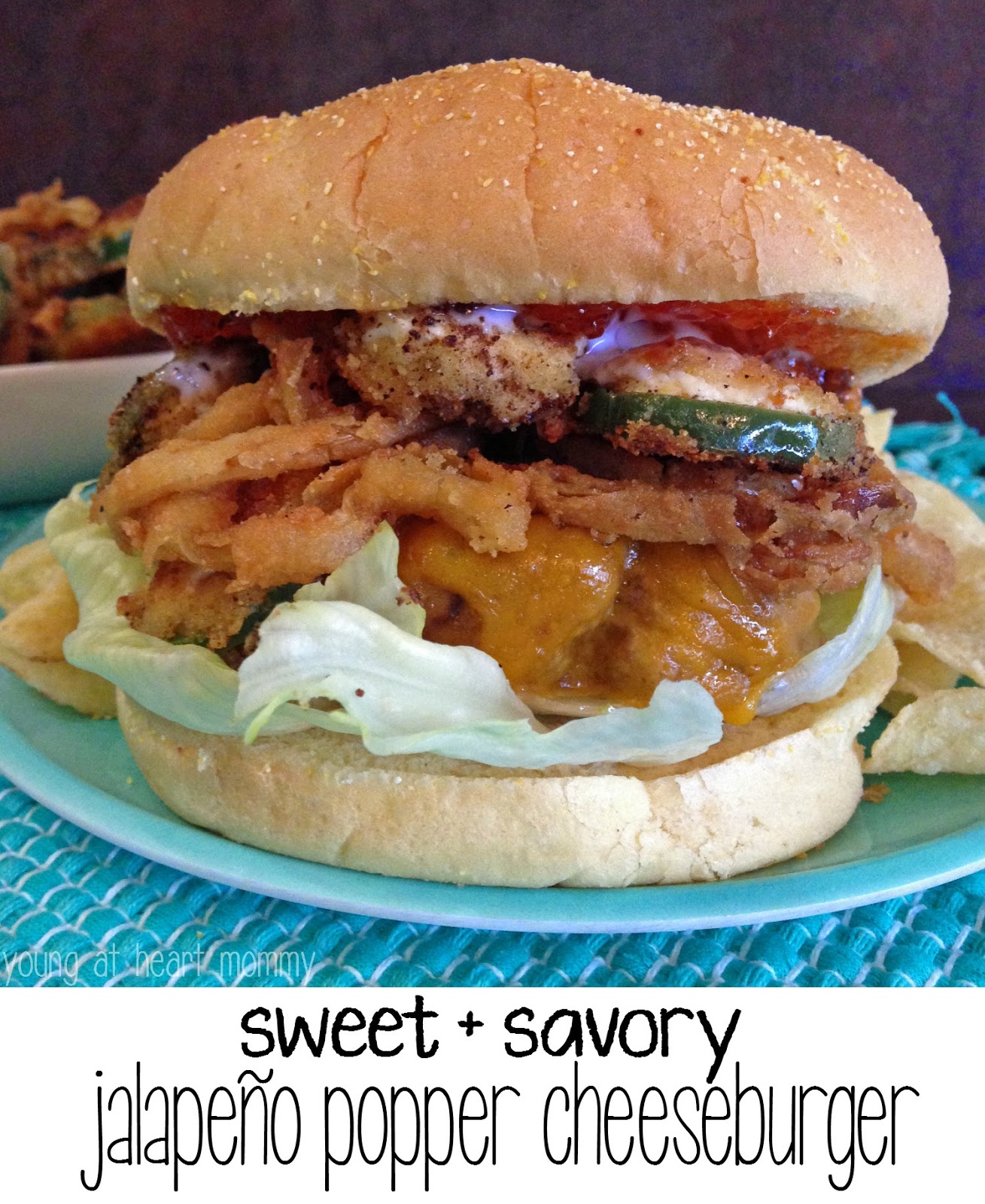 There are many things that excite me about Summer time- sunshine, homemade lemonade, sleeping in on the weekends, laying out at the pool, and taking my little one on local adventures. It marks the beginning of a few relaxing months before the new school year starts. Reality kicks back in next month and I am enjoying this short yet sweet break as much as I possibly can. But there is also one tradition that kicks off this time of year and that's grilling season! What would Summer be without a big juicy cheeseburger in hand? Grilling is second nature in our home and if there is one thing we all agree on it's nothing says Summer like a homemade burger with the works.

Everyone loves a good burger but sometimes the classic toppings can get a bit boring. A slab of cheese. A squirt of ketchup. Ring of onion. A lifeless bun. Yeah it all tastes good compiled together but what about adding a little kick in there? I enjoy spicy food and there is one thing I absolutely love adding to my burgers, crispy breaded jalapeño slices. Now take that idea and add some pepper jelly, cream cheese, creamy ranch dressing, and cheddar cheese on a juicy patty. I am about to introduce you to my ultimate burger, the Spicy Jalapeño Popper and Pepper Jelly cheeseburger. Brace yourself. This could get HOT but I promise it's incredibly delicious with the help of Kraft Foods!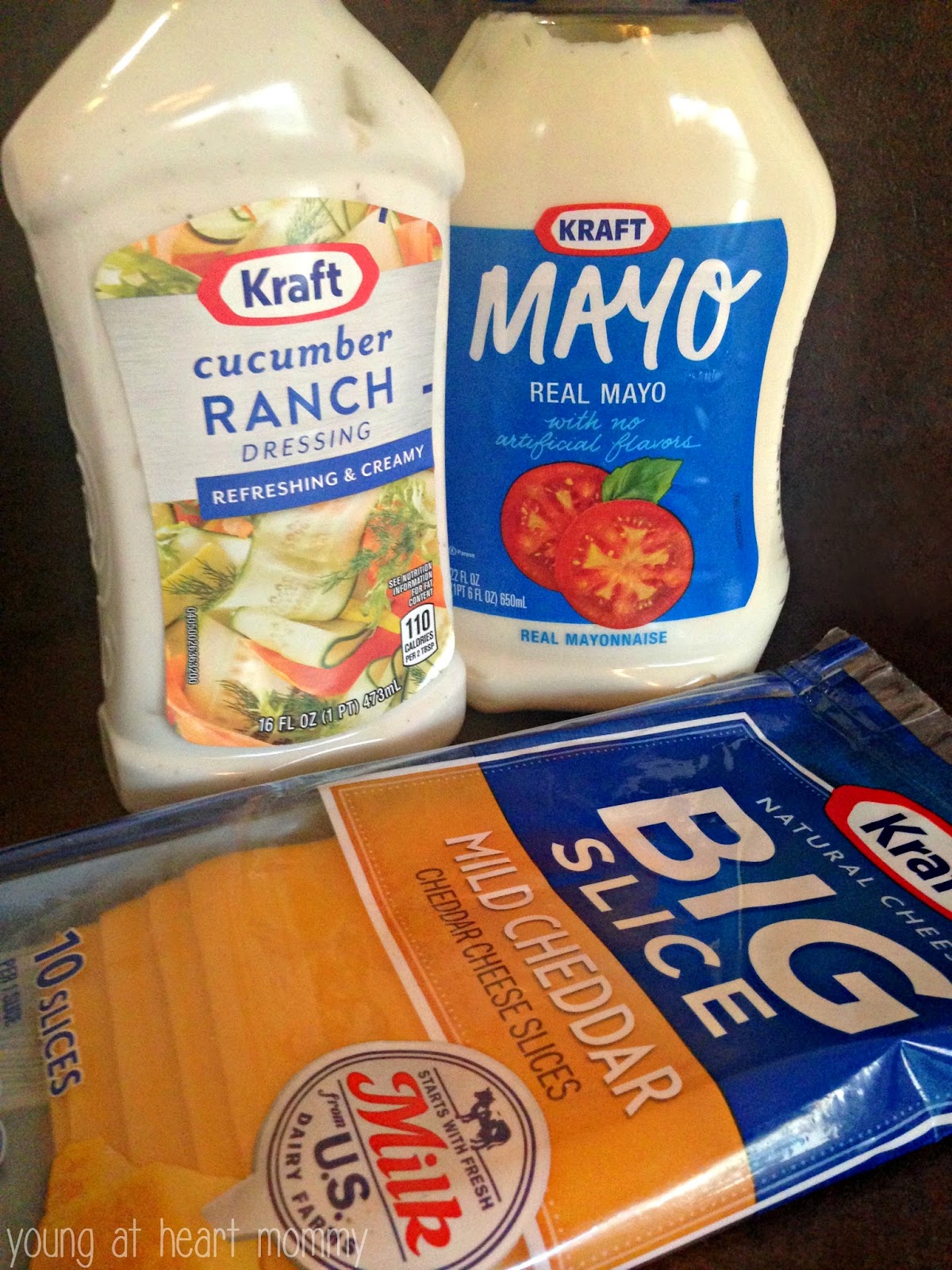 Sweet + Savory Jalapeño Popper Cheeseburger
#SayCheeseburger #CollectiveBias
Ingredients:
1 lb. ground beef (seasoned to your liking)

Kaiser rolls

2 onions

4 eggs

flour

Bread crumbs

4 jalapeños

1 head of lettuce

Kraft Big Slice Mild Cheddar

Kraft Cucumber Ranch Dressing

Kraft Mayo

Kraft Philadelphia Cream Cheese

Pepper jelly

Instructions:
Cut jalapeños into coin like slices and remove seeds. Stuff centers of the slices with cream cheese. Whisk 2 eggs to create egg wash. Dip slices in and drench with bread crumbs. Fry slices in medium pan with small amount of oil.

Whisk remaining 2 eggs, cut onions into thin slices and dip into egg wash before covering with flour. Fry.

Divide ground beef into patties, seasoning meat to your liking. Place on grill and add slices of Kraft cheese when burgers are ready to be removed.

Add Kraft Mayo and crisp lettuce to bottom bun. Spread a layer of pepper jelly on top bun along with Kraft Cucumber Ranch dressing.

Add a heap of crispy onion strings and fried jalapeño popper slices on top of burger.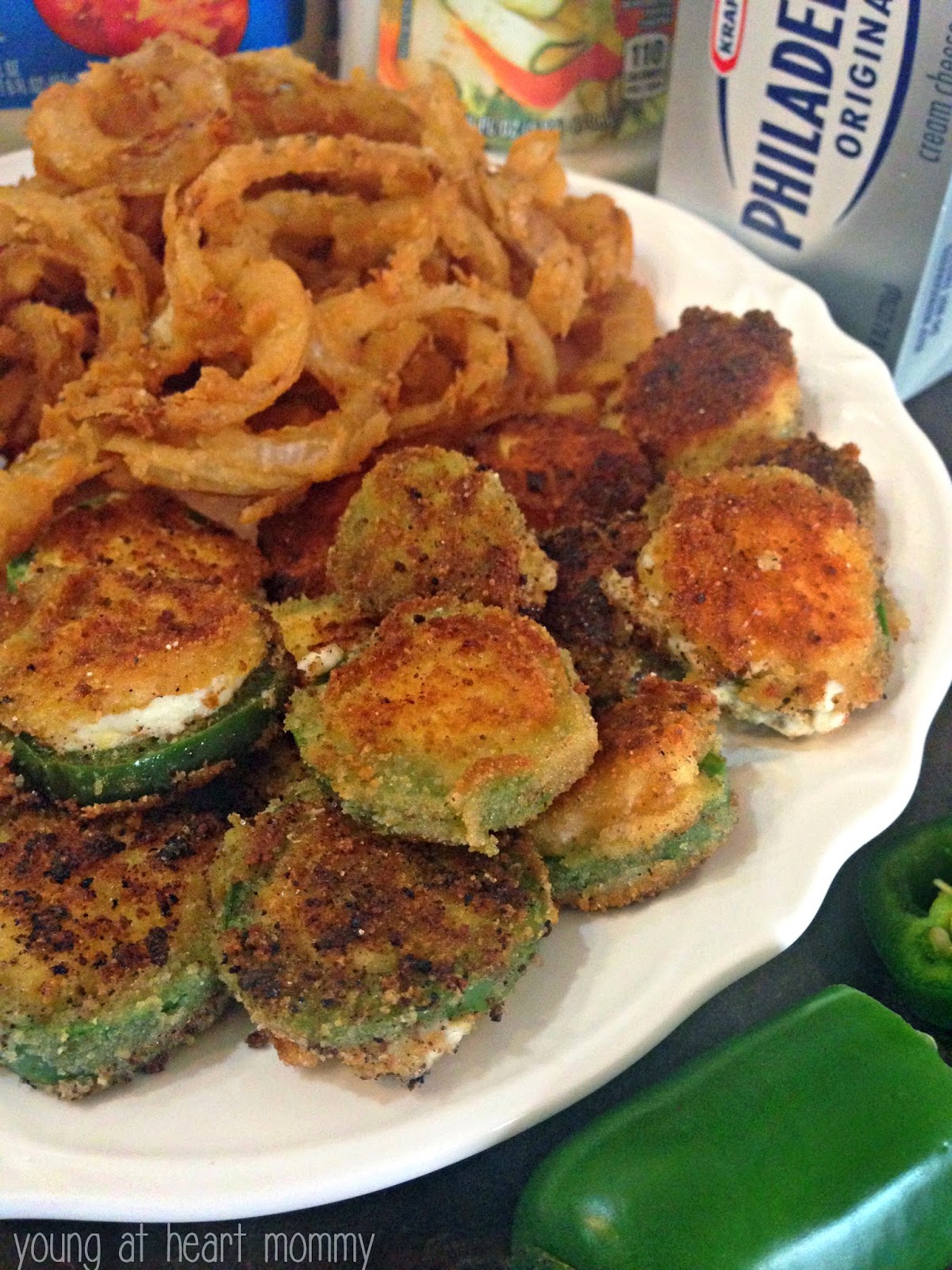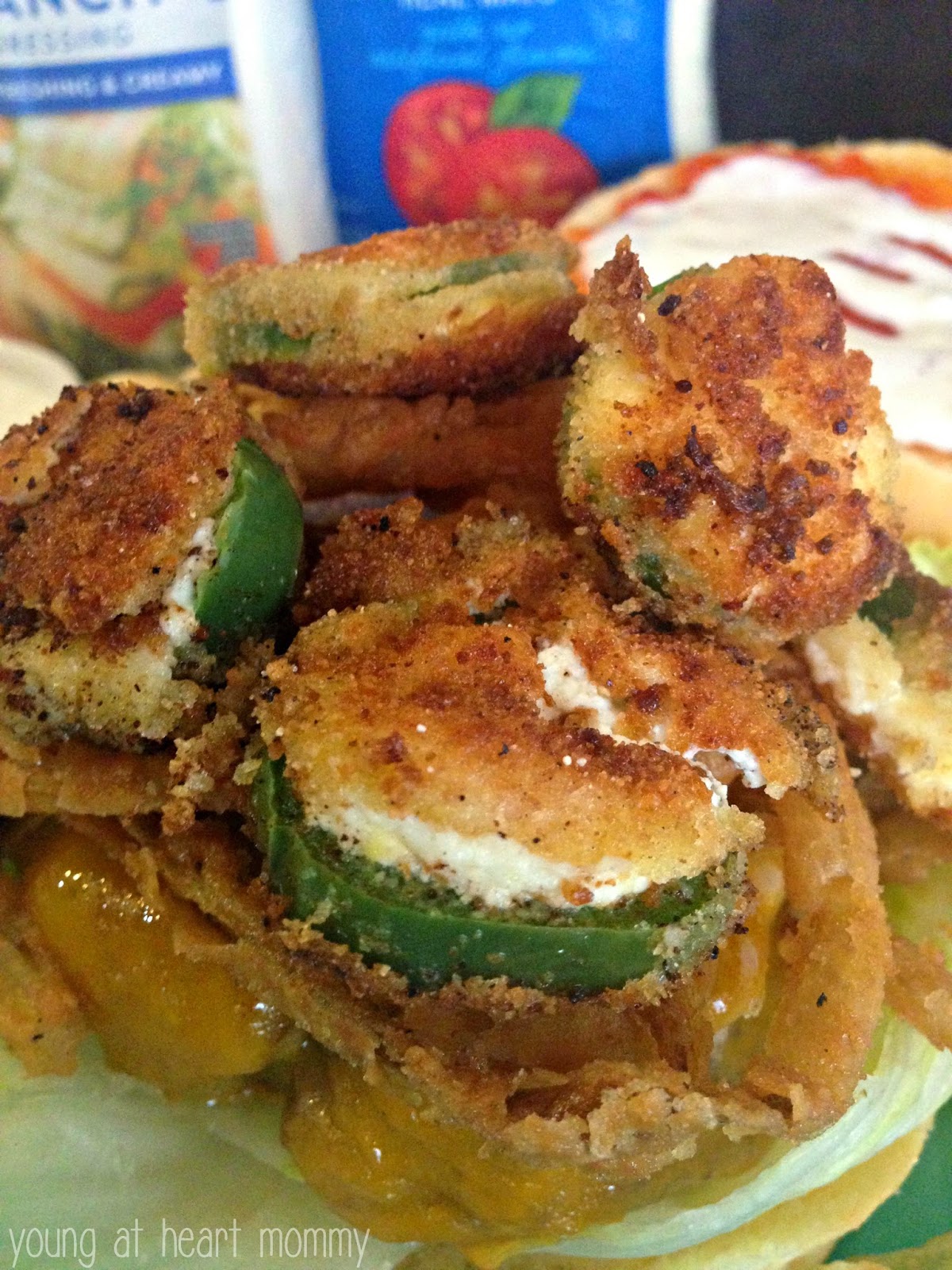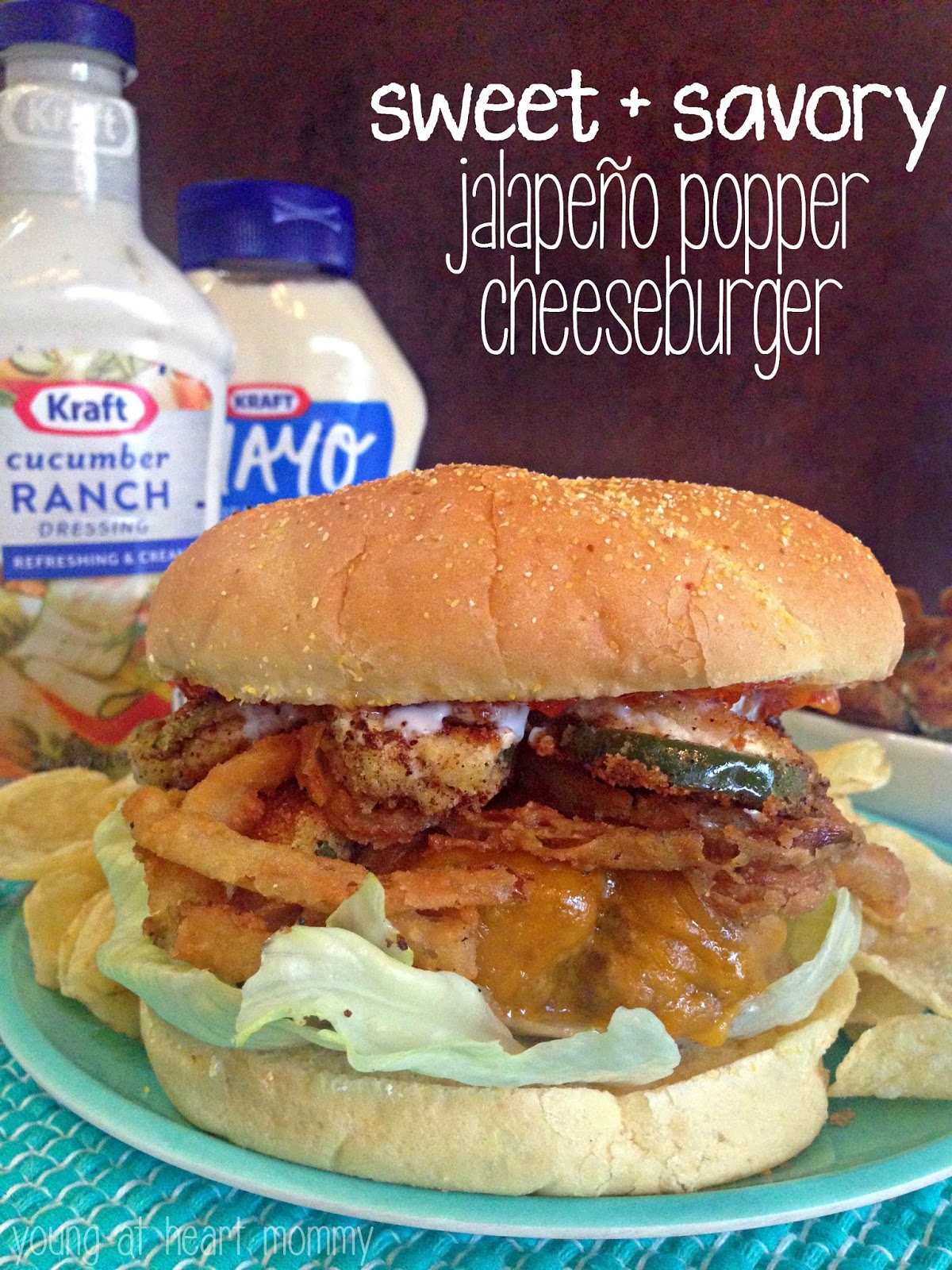 I took votes after this meal and this was by far one of the most incredible cheeseburgers I have ever made! The pepper jelly adds a hint of sweetness while the jalapeño slices bring the right amount of heat. The Cucumber Ranch dressing fuses all the flavors together while cooling down the spice. Even though I haven't always been very adventurous when it comes to the burger, this was by far a tantalizing experience for my taste buds. Everything you need to make this Jalapeño Popper Cheeseburger can be found at your local Walmart. I was able to pick up all of my ingredients in one trip. This is why I love Walmart, my one stop shop!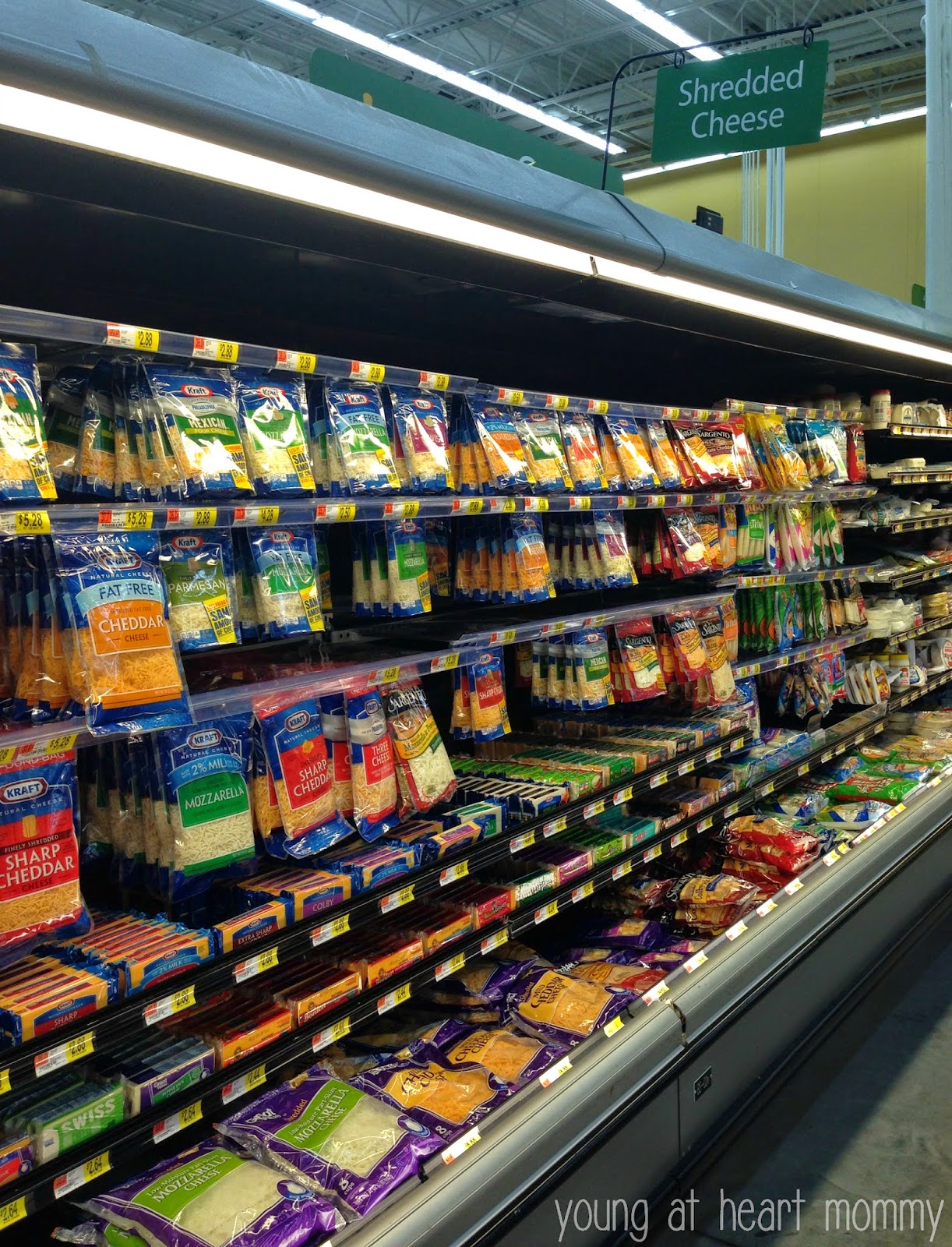 What's your idea of a perfect burger?