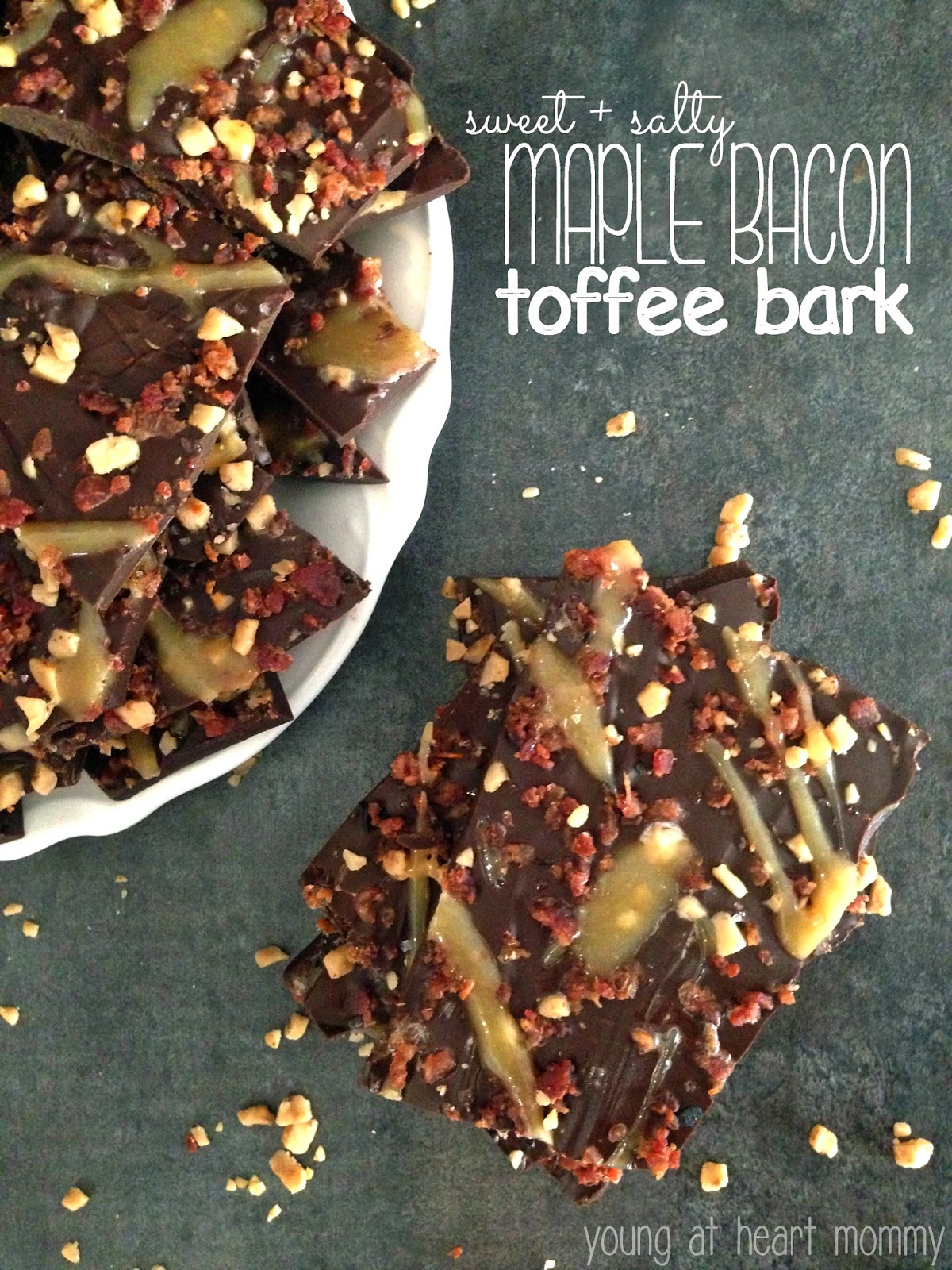 You can find bacon in over a thousand recipes, from your grandmother's homemade Split Pea Soup to Smoked Macaroni & Cheese. They're all delicious. But after many weeks of searching for baking inspiration I came to the conclusion that there just aren't enough desserts featuring this decadent ingredient. By now you should know that based on my other recipes I have an infatuation with anything sweet and salty. My latest creation, Maple Bacon Toffee Bark, combines crisp salty bacon, sweet toffee, and rich caramel. Add a hint of sea salt and your taste buds will be sent in
overload with the perfect balance of sweet, salty, and savory.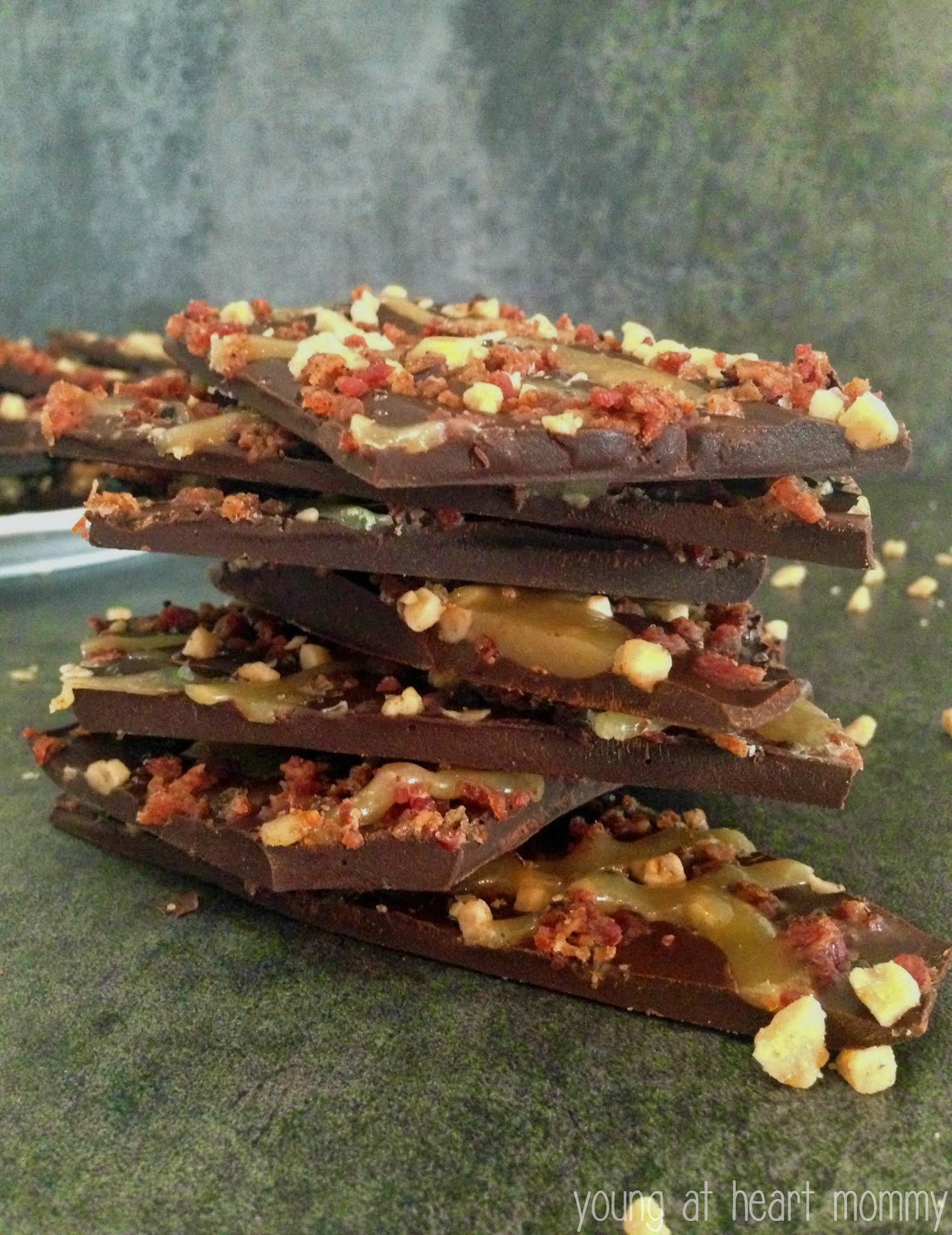 Maple Bacon Toffee Bark
Ingredients:
1 pound of milk chocolate

8-9 strips of crisp bacon

1 cup of English Toffee Bits

Sea Salt

3 tbsp of butter

Urban Accents Sea Salted Caramel Corn Popcorn Drizzle

Instructions:
Using a food processor grind up crisp bacon strips until chopped into smaller pieces.

In microwave safe glass bowl melt 2 cups of milk chocolate bark or morsels for 30 seconds on 50% power. Stir with rubber spatula and continue to heat in 30 second intervals until melted. Each time add remainder of chocolate little by little until mixture is melted and smooth.

Line baking sheet with parchment paper and pour chocolate mixture on top, smooth out and level with rubber spatula.

Sprinkle crisp bacon pieces and toffee morsels evenly on top of chocolate

Melt the salted caramel drizzle powder and butter in small dish. Once melted drizzle across chocolate bark and toppings.

Scatter sea salt on top.

Place in the refrigerator for 30 minutes or until hardened. Break into large pieces and store in air tight container for freshness.




What kind of toppings would you like to see in a bark recipe?