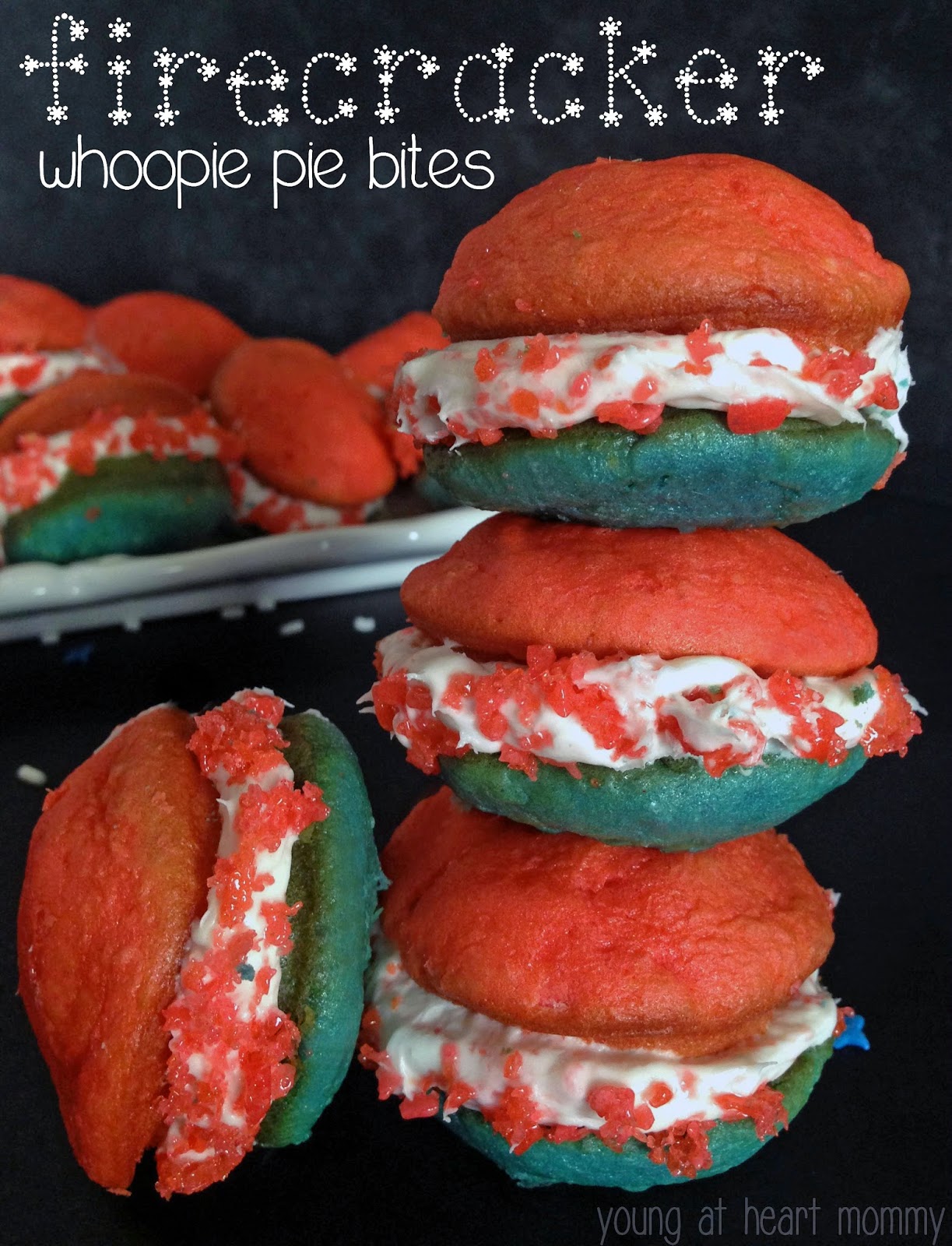 I wasn't going to let the 4th of July come and ago without whipping up something sweet in the kitchen. What better way to celebrate a patriotic holiday than with a plate of Firecracker Whoopie Pie Bites? These may look like your typical whoopie pies but these yummy cakes have a bit of sparkle to them. The secret? Pop Rocks. A candy that most of us remember from our childhood can make any recipe fun. These are also the perfect treat if you are having a BBQ or get together for the holiday. Kids will love that pop and crackle in each bite they take!

Ingredients:
Wilton 24 cavity mini whoopie pie pan

1 box of yellow cake mix

1/3 cup of softened butter

1 cup of water

3 whole eggs

red & blue food coloring

vanilla icing

3 packets of red pop rocks (cherry or strawberry)
Instructions:
Preheat oven to 350

°

and spray mini whoopie pie pan with Spam.

Combine water, eggs, butter, and cake mix in large bowl. Beat with mixer until well blended. Separate cake mix in half and place in two separate bowls.

Add red food coloring to one bowl and blue food coloring to the other.

Bake 1 tray of each color and allow to cool before assembling.

Mix 2 bags of pop rocks and 1 container off frosting together.

Scoop a heaping tablespoon of mixture between two pieces of cake, one red and one blue, to create a whoopie pie.

Sprinkle extra pop rocks along frosted edges.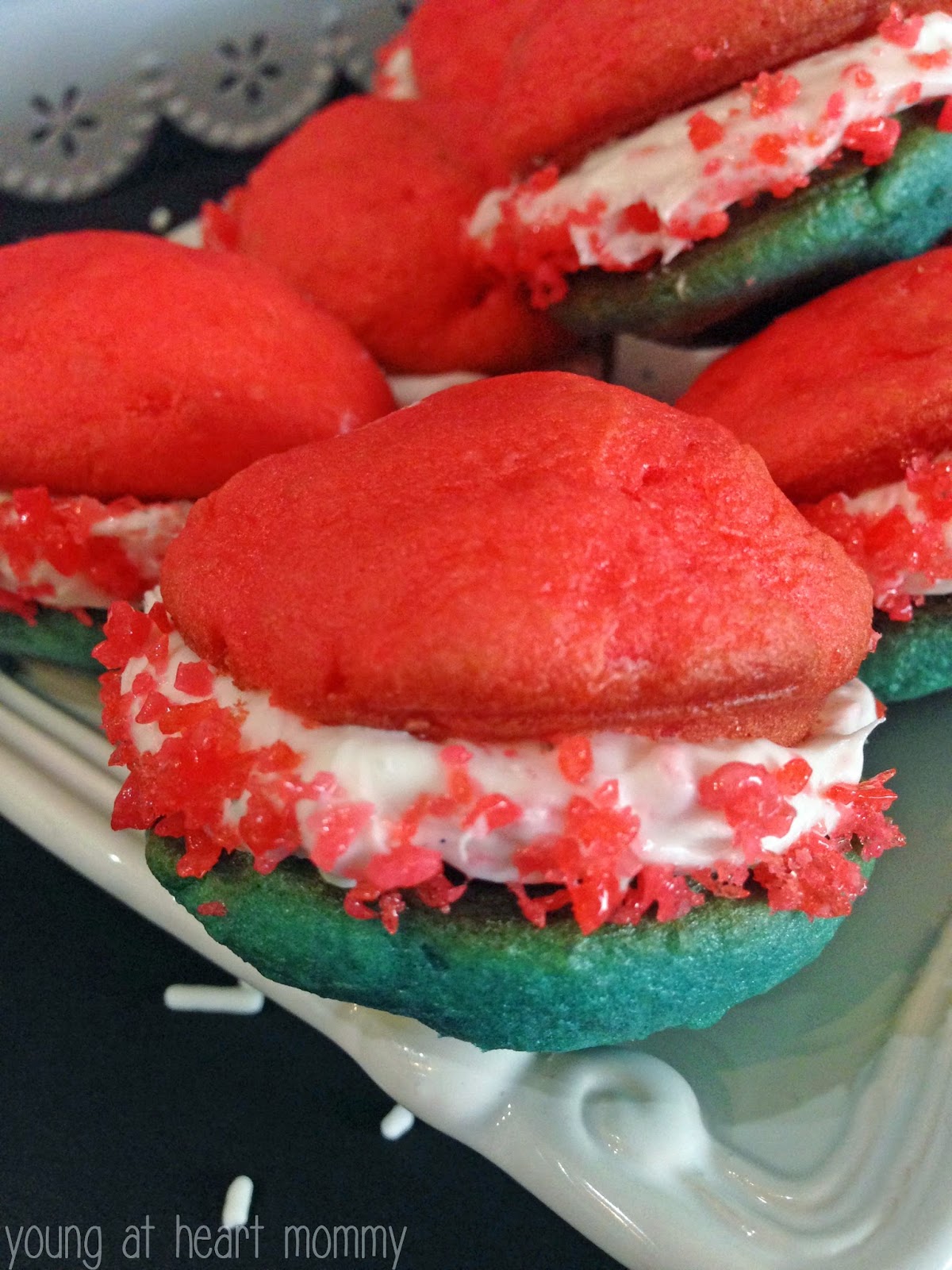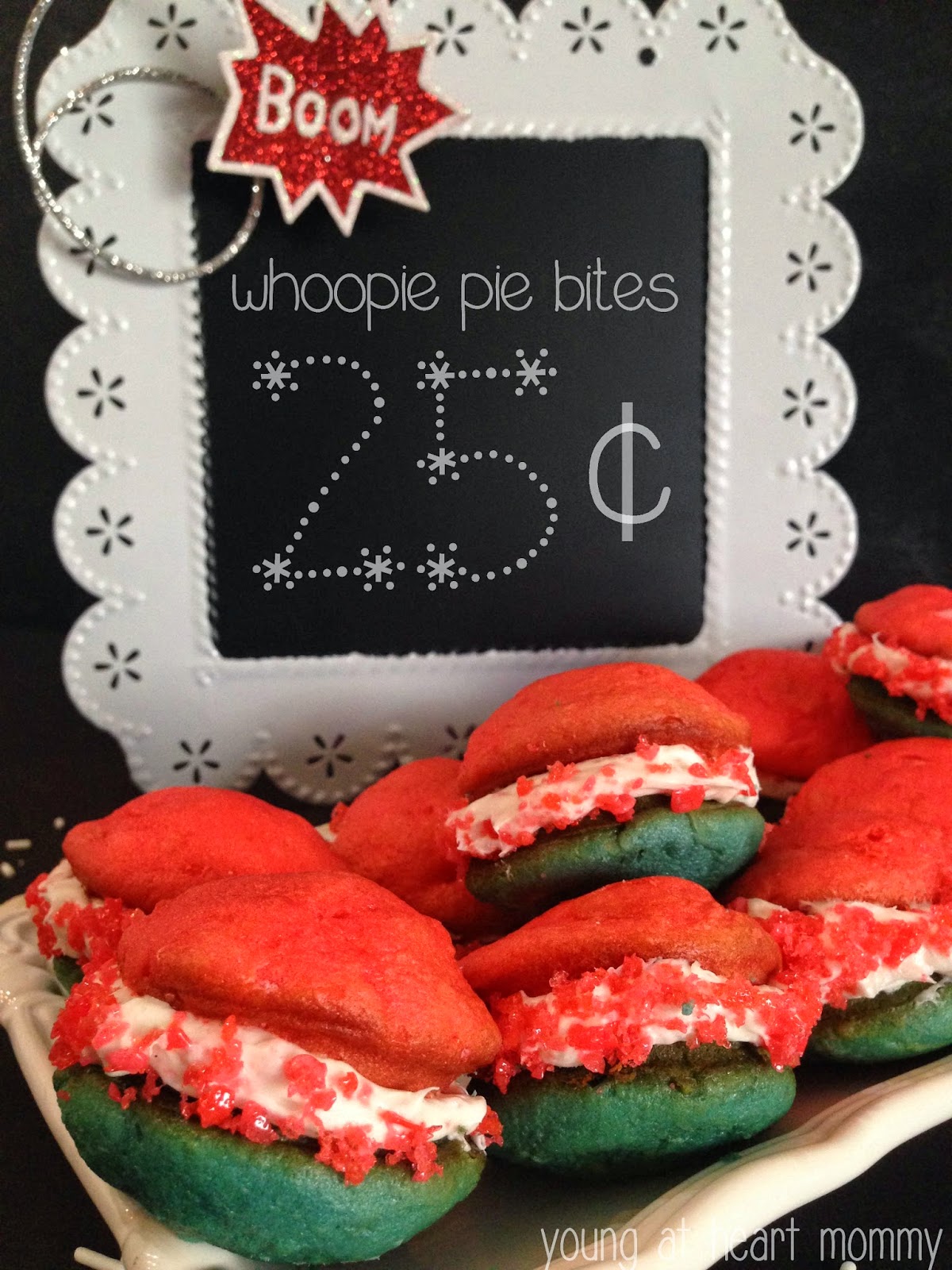 What yummy desserts will you be making for July 4th?