The ChapStick® product and information have been provided by Pfizer Consumer Healthcare.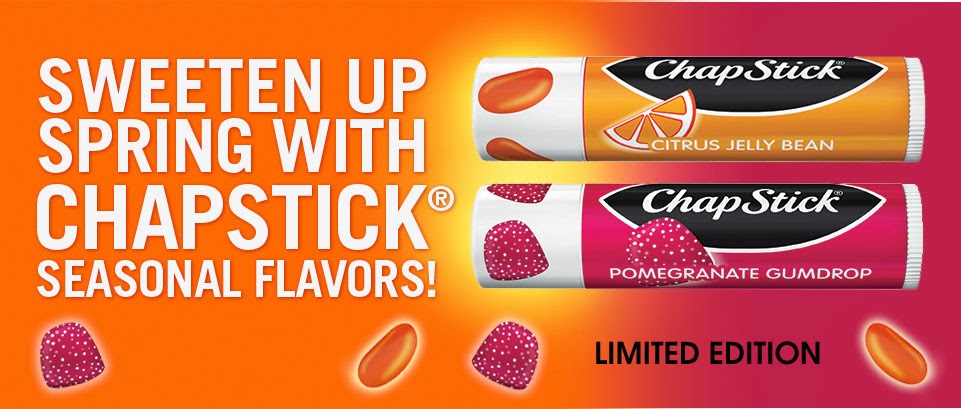 Are you ready to sweeten up Spring time? Chapstick® has just released two limited edition flavors for Spring, Pomegranate Gumdrop & Citrus Jelly Bean. These two candylicious flavors are just as good as they sound! Pomegranate Gumdrop is fruity and has a nice red tint to it. I wear it over my lip stain and it keeps my lips moisturized all day. Citrus Jelly Bean reminds me of an orange creamsicle! They are both good enough to eat.

Making lips soft and sweet, these on-trend flavors are formulated to moisturize lips, while imparting delectable fruit and candy scents – sure to keep lips looking and feeling their best. Give loved ones a guilt-free way to enjoy springtime candy favorites. The new ChapStick® varieties are the perfect addition to Easter baskets or to show someone you are thinking of them. Adults are not the only ones that can benefit from soft lips. See how I incorporated these into Easter basket stuffer ideas for girls & boys for Spring. This will hopefully keep Toodie from stealing the one in my purse!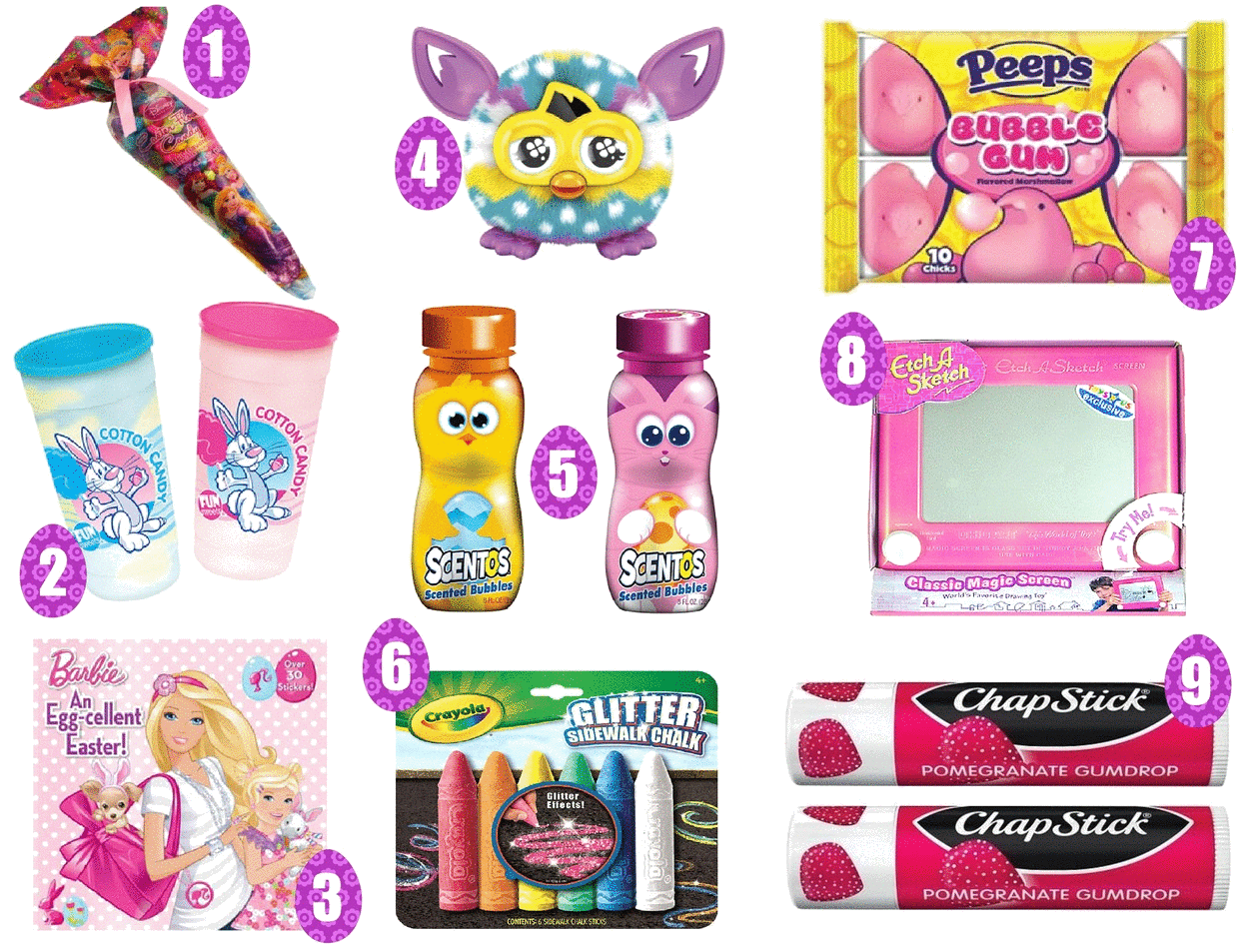 1. Disney Easter Flower Candy
2. Fun Sweets Easter Cotton Candy
3. Barbie An Egg-Cellent Easter Book
4. Furby Furblings Easter Creature
5. Scento's Easter Scented Bubbles
6. Crayola Glitter Sidewalk Chalk
7. Bubble Gum Marshmallow PEEPS®
8. Pink Etch A Sketch
9. Springtime Chapstick (Pomegranate Gumdrop)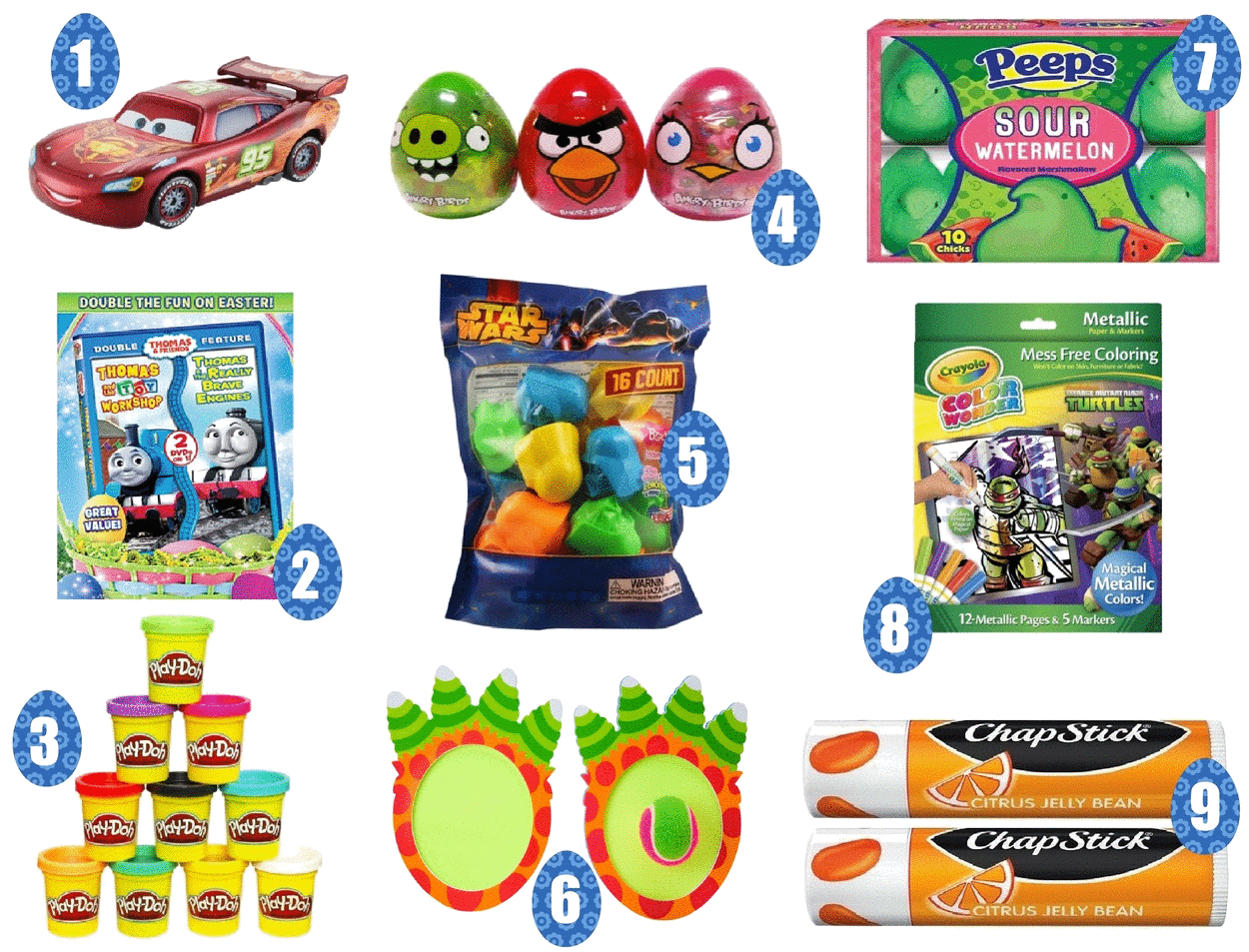 1. Disney/Pixar Cars Neon Racers
2. Thomas & Friends Double Feature Easter Edition
3. Play-Doh Assorted Colors
4. Angry Birds Easter Eggs
5. Star Wars Candy Filled Eggs
6. Catch N Stick Monster Mitts
7. Sour Watermelon Marshmallow PEEPS®
8. Crayola Color Wonder Metallic TMNT Box
9. Springtime Chapstick (Citrus Jellybean)


The ChapStick® spring varieties are available for a limited time beginning March 1st at Walmart, CVS and Walgreens (Pomegranate Gumdrop only) for the SRP of $0.99 – $2.18. Don't forget to take care of your lips this season!