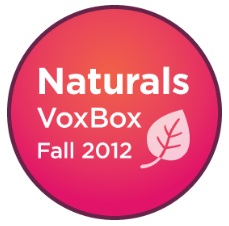 Another Influenster box arrived this week! WOOT. I love getting these boxes and when they get here I can't wait to take a look at everything inside. This Fall, Influenster sent out the Naturals Voxbox packed with products that are organic, pure, and chemical free.
You can take a look below at the items I received and a small snip-it of each!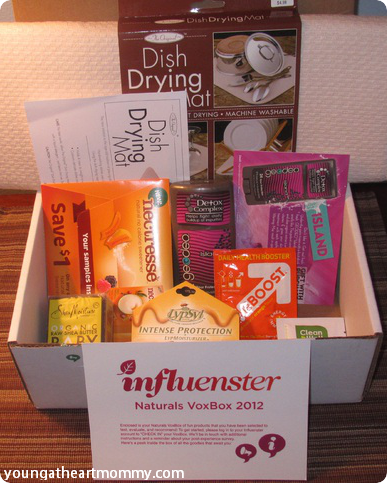 My Naturals VoxBox came with seven items I have never tried before, some in which I have never even heard of. I love these boxes! I get to try new products and it's the best way to introduce yourself to new brands. All of the items I received are pictured below. Based on demographics some boxes included Parissa Wax Strips, Country Life Maxi Hair Maximized, Desert Essence Coconut Shine & Refine Lotion, or Shea Moisture Bar Soap.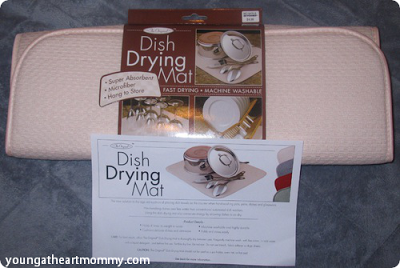 The Original Dish Drying Mat:
has a unique, laminated design that combines a thin layer of foam between two layers of high quality, super absorbent micro fiber for a new dish washing experience. This mat will conserve energy and paper towels by air drying your dishes. I like that this product has multiple uses and does not only have to be used in the kitchen. I would use it to wash my makeup and hair brushes too! The material makes it easy to fold and store away after use.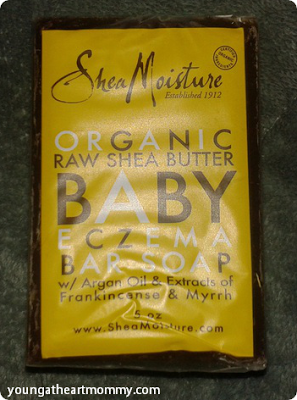 Shea Moisture Bar Soap:
enriched with unrefined, "raw" shea butter, argan oil, chamomile extract, frankincense, and myrrh. This is a creamy sulfate-free bar soap that cleanses while naturally soothing inflammation, irritation, and itching associated with eczema in children or babies. I was SO happy to see this in the Naturals box. I love Shea Moisture products, especially their body lotion. I have two bottles in my bathroom and use it on myself and my daughter. Not only does it smell AMAZING but it leaves your skin soft and moisturized. I can't wait to try the bar soap out!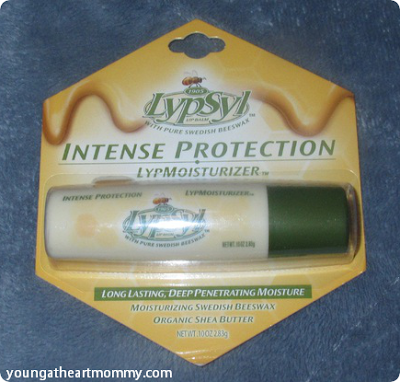 LypSyl Intense Protection LypMoisturizer: made with pure Swedish beeswax, organic shea butter, and vitamins A and E. It is designed to give your lips long-lasting, deep penetrating moisture and lip care protection giving you a healthy pucker naturally. I'll never turn down trying a new lip product and I like that it contains so many natural ingredients including coconut oil. You can tell by the packaging that there is also a lot of product in each tube which means it will last a long time!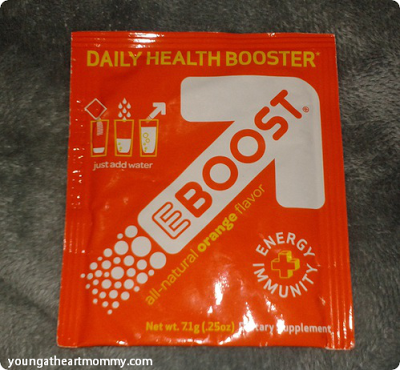 EBOOST: will boost your mood, focus, and immunity with natural ingredients preventing a crash afterwards. This healthy booster comes in four different flavors- Orange, Pink Lemonade, Acai Pomegranate, and Super Berry. These also do not contain any sugar or artificial flavors making them calorie free. The little packets make them easy to carry in your purse and take on the go in case you need a little kick of energy during the day.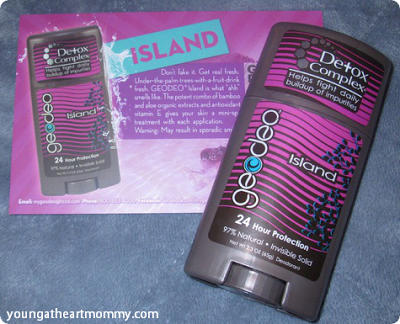 GEODEO: this is a naturally-derived deodorant that is specially formulated to be safe for your body and the world. It contains several ingredients to fight impurities while neutralizing odors- volcanic minerals, icelandic algae, bamboo, aloe, enzymes, and Vitamin E. This deodorant smells really fruity and reminds me of a juice box! It goes on very smooth and doesn't leave any residue behind on your clothing.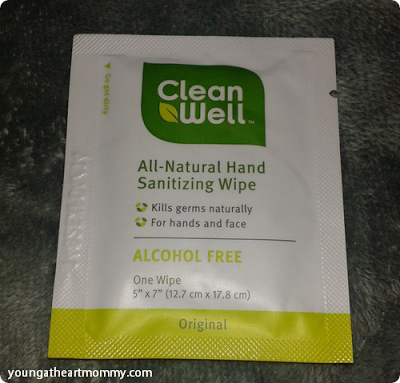 Clean Well Individual Hand Sanitizer Wipes: the Clean Well wipes clean up messes and kill germs in the process. Now these sound like a staple in any mom's bag. They are made with mild natural ingredients making them safe to use on hands and faces. While some sanitizing wipes can dry out the skin, these are alcohol free and moisture.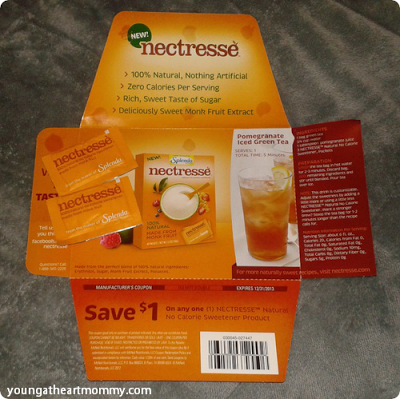 Nectresse: this sweetener tastes just like sugar but has zero calories per serving. It's 100% natural and made primarily from monk fruit combined with other natural sweeteners. This is going to be yummy sprinkled on fresh fruit or in iced tea. I have tried similar products like Truvia and Stevia so I am assuming this is going to taste similar or even better.
Whewwww! There were a lot of goodies in this month's box. As always, I am looking forward to giving everything a try this next week. So far I am happy with the few things I have tested especially the Shea Moisture soap. I still can't get over how good that stuff smells! Did you get any of the extras in your Naturals VoxBox?
Disclaimer:
I received the products in this post compliments of Influenster for purposes of this review, however all opinions are my own.