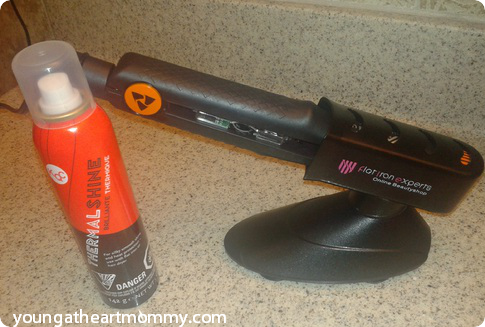 Recently I was sent a few goodies from Flat Iron Experts to try and review. The hair straightener they provided me with is the Avanti Ultra Ceramic Flat Iron. This is a 1 inch iron that reaches up to 430 degrees. This is one of the most popular products sold in their online store. The Avanti Ultra Ceramic Iron
consists of top quality Korean Ceramic combined with Ceramic and Tourmaline technologies to provide extremely hot plates that will protect your natural shine. The infrared heat seals in natural moisture.
They also sent me a flat iron stand and KQC Thermal Shine Spray
.
The iron holder fits the average sized 1 inch appliance and has suction cups on the bottom to grip onto smooth glossy surfaces. I have never owned a flat iron holder before but wish I had. This keeps your hot iron off of your counter and out of harms way. The suction cups also prevent it from moving or sliding around, holding it firmly in place.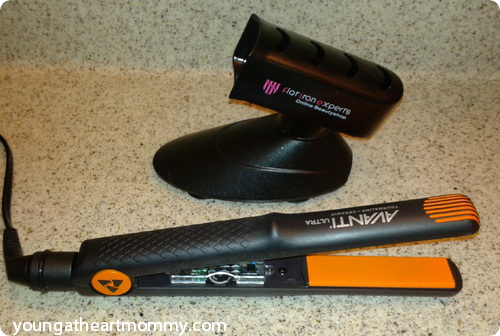 The KQC Thermal Shine Spray can be used on all hair types whether it is normal, oily, or dry. It helps to prevent any damage or breakage from the heat while you are straightening, curling, or blow drying your hair. It also prevents frizz, split ends, and tangles. Since it is a light weight spray, your hair won't get greasy or slick from application. I found it worked best sprayed on towel dried hair that has already been combed through. I made sure the product was distributed evenly and then worked it through with my fingers. I could already feel how soft my hair was and this stuff smells really good! Using a heat protector on your hair is very important especially if you are like me and have to straighten your hair everyday so you don't look like a Chia Pet. This kept my hair healthy and shiny looking minus any brittle split ends.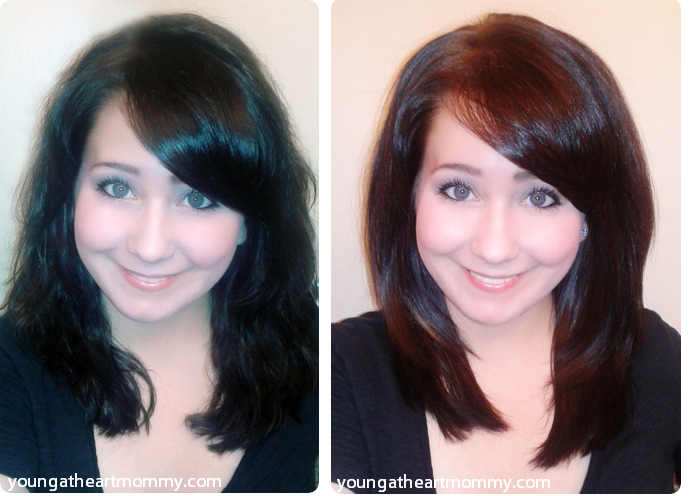 Overall, I liked the Avanti flat iron. I took a before and after photo to demonstrate how well it straightened my hair and how shiny it made it. I have no idea why my hair looks two different colors in the photos but I didn't dye my hair for this! I am assuming it's because of the lighting in my bathroom. My hair is not naturally straight and if I do not flat iron it everyday it gets very wavy and frizzy. The Avanti iron combined with the Thermal Shine Spray kept my hair soft and minimized the fly away hairs. It also allowed me to cut down on my drying time, I only spent about 10-15 minutes straightening and styling.
Flat Iron Experts sell a vast variety of hair tools, products, and even cosmetics at a discounted price. If you are looking to invest in a new hair straightener they have a huge list of different brands and types to help assist you in finding what you are looking for. To connect with Flat Iron Experts and learn more about their products you can follow them on Facebook and Twitter.
Disclosure: I received the products above from Flat Iron Experts for my consideration and to share my honest opinion and experience. I am under no obligation to post a positive review on them. I will not be compensated for this review. As always, opinion are my own!