As a mom I have recognized over the past three years how important it is to have my very own "happy place." We all need a break from the dirty diapers, wiping up spills, runny noses, and temper tantrums. Being a stay at home mom I don't usually get much time to myself. But when I do, you bet I take advantage of it! A hot shower alone, a 30 minute nap, or the opportunity to get a pedicure are just a few of the things I appreciate more than I used to. Whether your happy place is a hot bubble bath, a glass of wine, or even a day of shopping – everyone should have one!
One of my happy places is the ever so relaxing spa. While I don't use the spa for the typical massage or facial, I do enjoy an extensive pedicure and manicure. In fact, each year my mom and I indulge and gift ourselves the "ultimate pedicure." You may have read about this in one of my other posts where I described exactly what the "ultimate pedicure" consists of. This is considered the most luxurious pedicure including exfoliation, a healing mask, heel therapy, and the ultimate massage to go along with it. It also lasts a long 80 minutes! Pure Bliss. If that doesn't sound like a happy place then I don't know what is!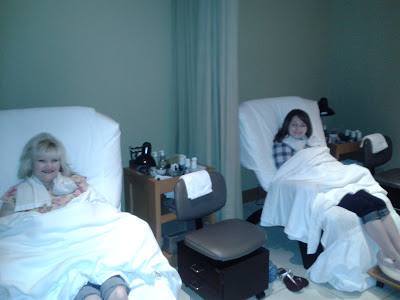 Want to sweeten up your Happy Place? Here is your chance!
The makers of
Haribo
Gold Bears have provided me with (10) FREE vouchers to help my readers find their very own happy place. If you have had the Haribo Gold Bears before( who hasn't!) then you know they are the BEST of the BEST out there. There's just something about them, plus they're good on top of vanilla ice cream! Gummy Bears are very popular in our home and these never last more than a day – if that. There will be two winners for this giveaway and each person will receive (5) FREE vouchers. Enter below through the rafflecopter form and good luck!