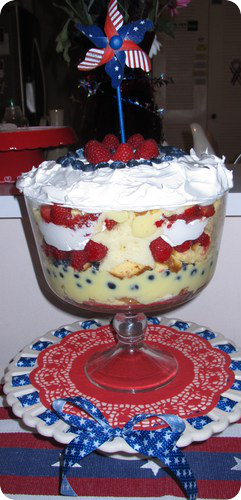 Happy Fourth Of July everyone! Like most holidays, the one thing my family looks forward to is homemade sweets and tre

ats.
This year I decided to try something new and created a homemade trifle cake with fresh berries and moist pound cake. This recipe is very simple and encourages creativity!
Cool Whip

Blueberries

Strawberries

Raspberries

Pound Cake

Star Cookie Cutter

Vanilla Pudding

Trifle Bowl

Festive Topper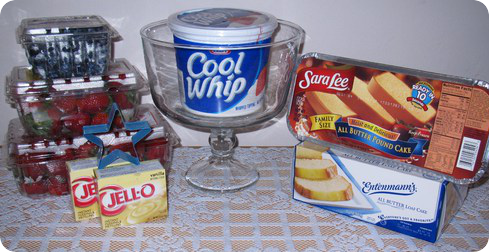 Start off with your poud cake. I purchased two different brands- Sara Lee and Entemmann's for variety. You only need one kind for the recipe. So choose your favorite! Obviously I am indecisive so I chose the best of both worlds. I sliced the pound cake loaf in half, evenly down the center. I suggest having the pound cake refrigerated before you begin because it will be easier to work with and will not crumble apart.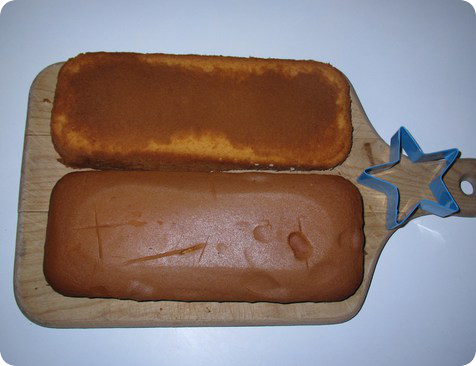 Using the star cookie cutter you are going to create mini star shaped pound cakes. I was able to make six out of each loaf half. This was plenty for the size trifle I was using. You only need enough to line the trifle bowl for decoration. Do not disregard the left over pieces because you are going to use them to create the layers in your cake. Nothing has to go to waste.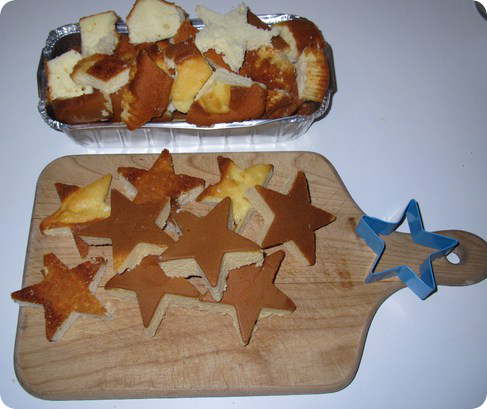 With the leftover pound cake pieces, I sliced them into smaller bits and lined the bottom of the trifle. This will be your first layer. From here, I put a thick layer of vanilla pudding. The pudding should get the bottom layer nice and moist.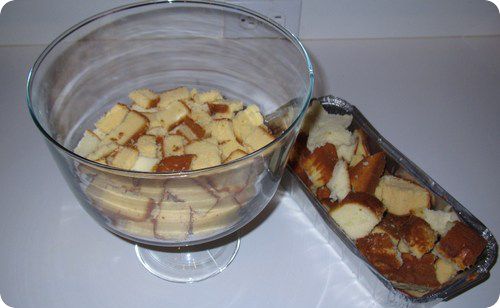 For my third layer I chose fresh blueberries. I layered my trifle cake to my own liking. It really does not matter what comes next as long as everything is evenly distributed. I'm a fruit lover so instead of the just typical blueberries and strawberries, I added raspberries!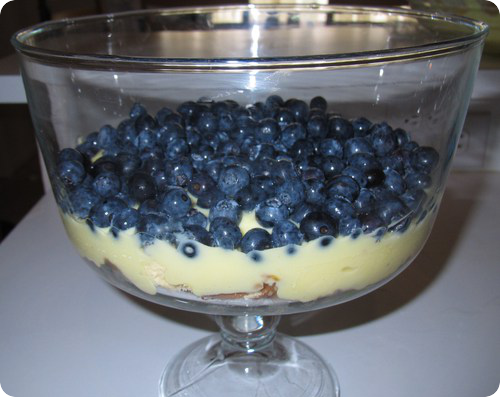 For the next layer I put more sliced pound cake, a small amount of pudding in the middle, and placed my stars on the sides on the bowl. Once they were securely in place, I lined the outer rim with raspberries. To add a creamy texture, I also put a layer of Cool Whip.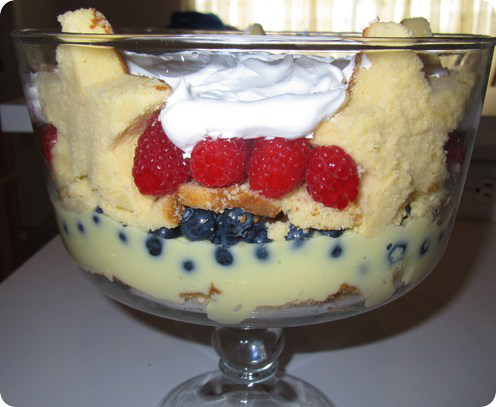 The last few layers included strawberry halves, vanilla pudding, and crumbled pound cake pieces. When everything was layered and packed in, I spread Cool Whip on the very top.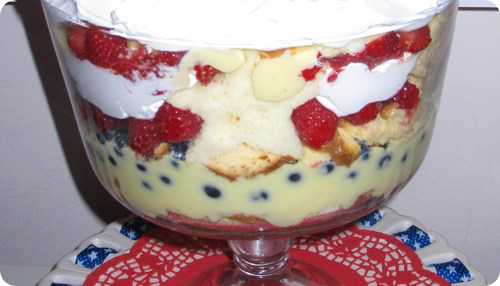 Last but not least, add your festive Fourth Of July decorations on top! Toodie helped me with the blueberry design and we added a red,white, and blue windmill on top. Before serving, make sure to chill your trifle for an hour or so in the refrigerator. Enjoy!