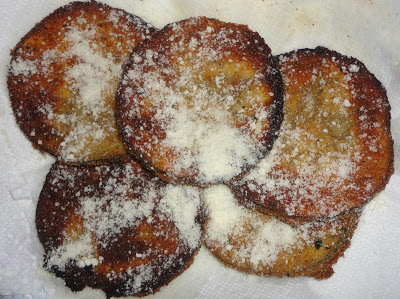 Eggplant was never a vegetable in my vocabulary or refrigerator. I have never been a huge veggie person and if I did eat them it was the basics- broccoli, celery, cucumbers, and carrots. This past year I have got myself into expanding my veggie consumption and my new found favorite is- the fried eggplant! Tonight we had Fried Eggplant Parmesan for dinner. I have to thank my mom for getting me hooked on this and it's seriously GOOD!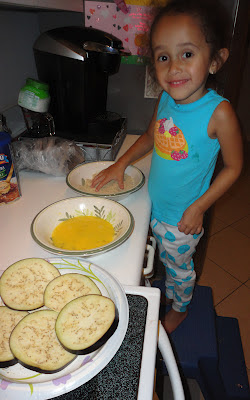 This is very easy to make and you only need a few simple ingredients. You may even already have them in your refrigerator or cabinet.
Eggplant

Bread Crumbs

Oil

Eggs

Salt, Pepper, Garlic Powder (optional)

Parmesan Cheese

AN EMPTY BELLY!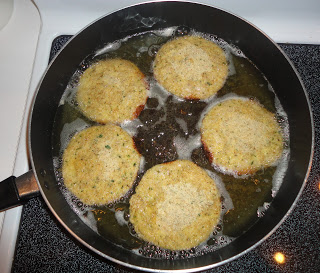 Trim and peel your eggplants before slicing them into strips. Whisk a few eggs together and coat eggplant pieces before covering them completely in bread crumbs. You can season your bread crumbs with the salt, pepper, and garlic. If you are using Italian bread crumbs you can skip this step. Use a fork to place the pieces in the pan and fry for 6-7 minutes or until golden brown. When both sides are crispy, place the eggplant slices on a paper towel to drain any excess oil.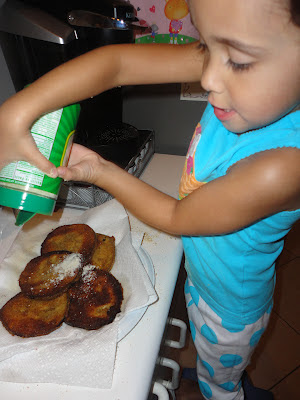 Last but not least, get your Parmesan cheese out to sprinkle on top and enjoy! This may not be the healthiest way to eat your Eggplant but is sure is the tastiest..