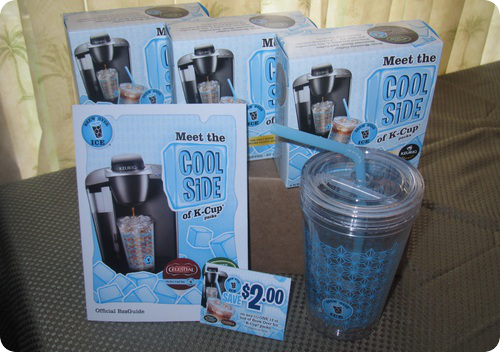 I don't want to seem TOO overly excited for this bzzkit but i really can't help it … I AM! If you know me, then it's no secret I am an iced coffee junkie. I love love love Iced Coffee, especially when it's 95 degrees here in Florida. My Brew Over Ice Bzzkit arrived yesterday and Bzzagent did not disappoint. This kit came with the Brew Over Ice BzzGuide, 3 boxes of K-Cup sampler packs, a pretty blue and white tumbler, and coupons to share with friends. I have been a member of Bzzagent for years and this may be one of my favorite campaigns to date..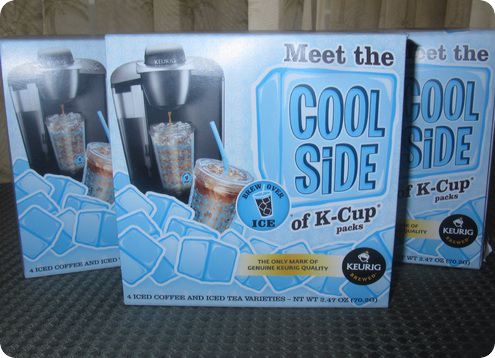 I wasn't sure what to expect in this bzzkit but when i opened it i was thrilled. Not only did it come with the cute Brew Over Ice Tumbler but there were also the three boxes containing 4 K-Cups I have never had before.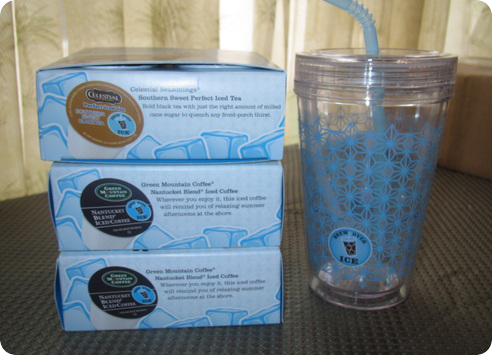 Each of the three K-Cup boxes comes with four different varieties:
Celestial Seasonings Half and Half Black Tea & Lemonade

Celestial Seasonings Southern Sweet

Green Mountain Coffee Hazelnut Iced Coffee

Green Mountain Coffee Nantucket Blend Iced Coffee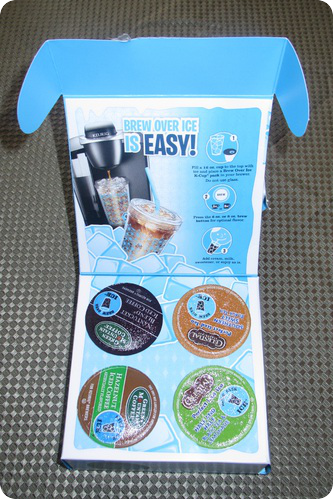 It was nice to see that there were different options to choose from and we are able to try four different flavors including tea & coffee!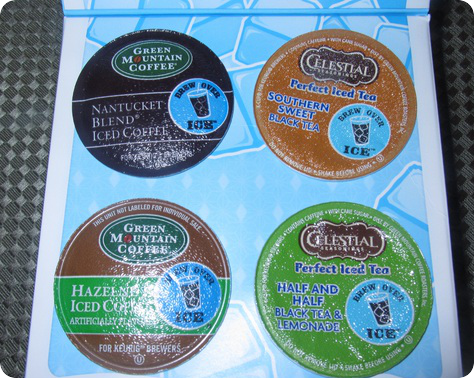 I had a hard time choosing which K-Cup to try first but I ended up making the Southern Sweet Black Tea. Making the fresh brewed tea only took a few easy steps. I placed the K-Cup into my Keurig system and locked it in.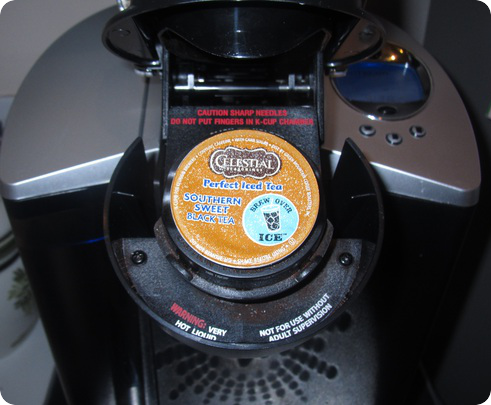 I prepared by Brew Over Ice Tumbler by filling it to the top with ice. I selected the 8oz. setting because I don't like my tea to be too strong. If you have a Keurig then you know you also have the option to select 6 oz. for a stronger brew. Now, all I had to do was press the little black button and watch it drip! It doesn't get any easier than that.. One of the many reasons i LOVE the wonderful Keurig system.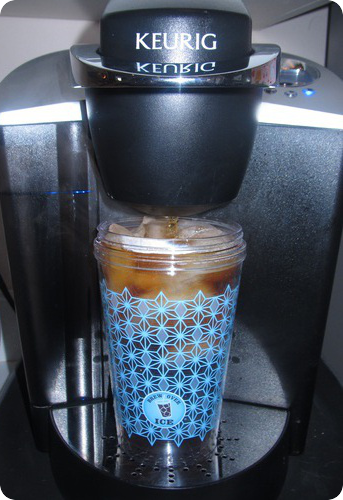 Within seconds my Southern Sweet Black Tea is ready. I thought it tasted perfect the way it was but you always have the option to add sweetener if it's too bland.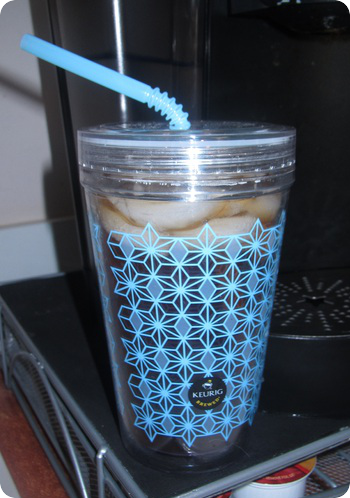 The Southern Sweet Black Tea was refreshing and a cool go-to beverage for the hot Summer days. I didn't know that Iced Tea K-Cups even existed. I am glad I was selected for this campaign otherwise I would still be drinking coffee and hot chocolate! These next few days I will be trying out the other three flavors and judging from the first one I tried, I have a feeling they are all going to be good. Did you get into the Brew Over Ice Campaign also? If so, what's your favorite K-Cup so far?