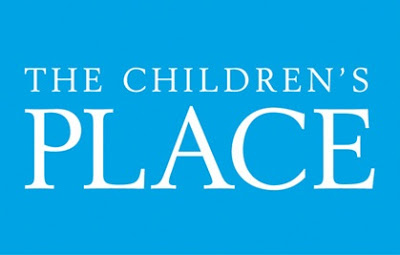 Summer time is quickly approaching! The sun is shining, the pool is warm, and the kids are ready to splash around in the water. Along with the beautiful weather comes a new collection of cute summer clothing to dress our little ones in. I was recently invited to view & shop the 2012 Summer Collection at The Children's Place

.

This year it's all about colors that pop! While their clothing is not only trendy it is also affordable.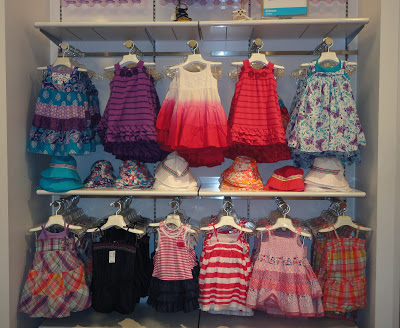 The girl's patio dresses are going to be huge this year. You can find them in a variety of patterns, hues of your favorite colors, and tie dye. The Children's Place took bright colors and used different shades for contrast. My favorite was the purple and blue butterfly dress. I just love the girly details!

Shorts are also very popular for the girls this Summer. With all of the different color and pattern choices you can easily mix and match to create your own outfits. All of the shorts can easily be put together with one of their sparkly graphic T's or solid strappy tank tops.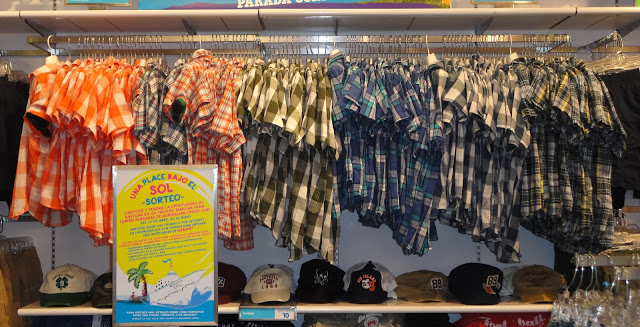 Plaid shirts, graphic t's, striped polos, and roll up shorts are just a few of the items you will see in the boy's line. Girls aren't the only ones able to mix and match. You can easily pair a button down plaid shirt with a graphic T underneath for the layered look. There is a ton of versatility and you will notice a lot of the clothing pieces coordinate well together.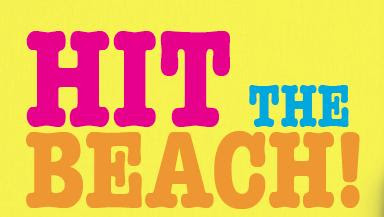 Did you know that all of The Children's Place swimsuits are coated with SPF 50 and rash guard? I had no idea! This includes infants, toddlers, boys, and girls swimsuits. Not only are you finding the cutest swimwear but you also have piece of mind with the added protection. If you are in South Florida then, this is a huge plus for those extra hot days at the pool or beach.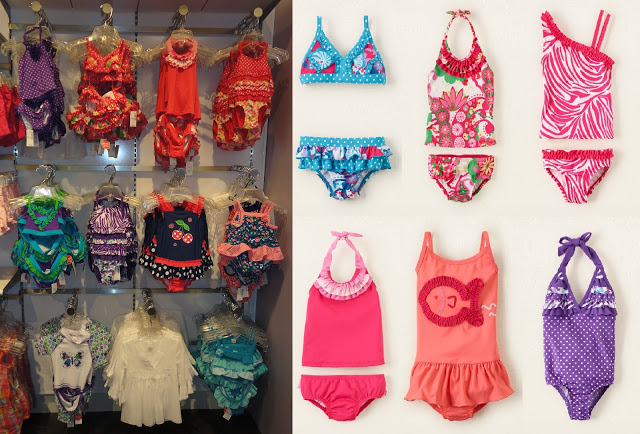 Vibrant tankinis and modest off the shoulder swimsuits are in for girls this Summer.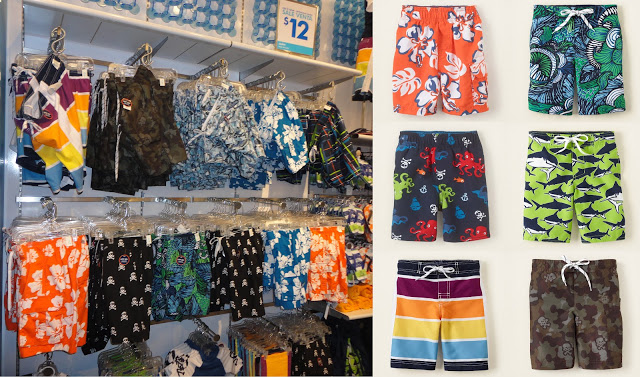 While the boys can choose from a huge selection of swim trunks- striped, tribal prints, camo, sea creatures, and bright colors.

It only took me a few minutes to find the display holding the strappy Summer sandals encrusted with jewels and flower appliques. When anything with sparkle is around my "foo foo girl" radar goes off! This is something that comes natural being I am a mom of a little princess who loves anything girly. Even the footwear ties into the non stop fun oozing from the new collection. Glitter, sequins, bejeweled straps, bright colors and a touch of sparkle can all be found within the details of these fun sandals. The jelly shoes were also offered in bright colors complimented by specks of chunky glitter.

No Summer outfit is complete without those extra accessories to give it that special "POP!" Sunglasses, fedora hats, neon colored belts, floral headbands, and fruit inspired purses are just some of the pieces displayed in the girl's section.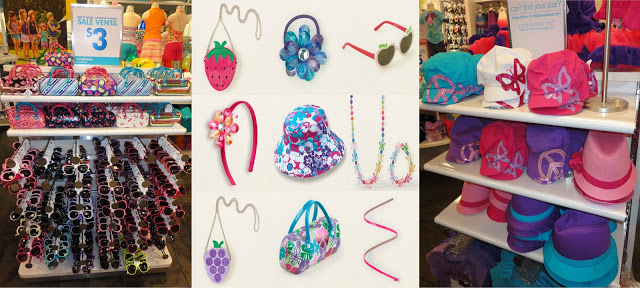 For the boys two tone and checkerboard sunglasses, graphic baseball caps, fedora hats, and bucket hats with trim are HOT!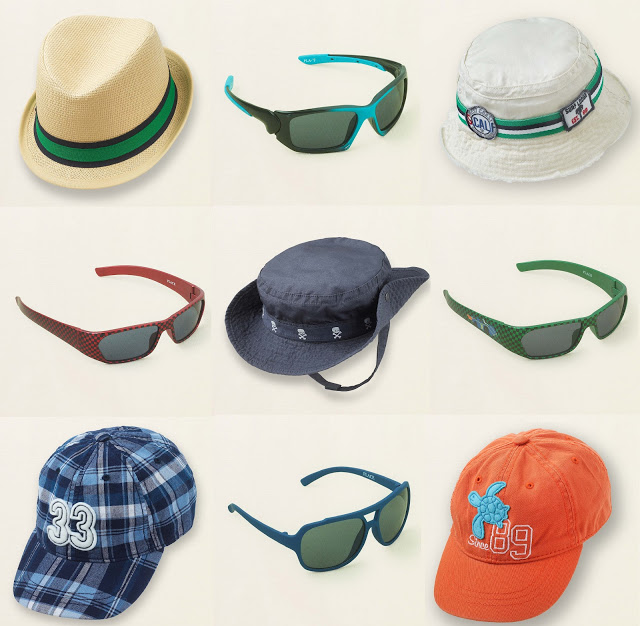 Here are a few of the things I picked out for Toodie. I loved the new collection so much that I almost couldn't stop myself! After putting her outfits together I realized that I need to make another trip and pick up a few matching hair accessories. Let me just add, i am seriously in love with that purple grape cross-body bag!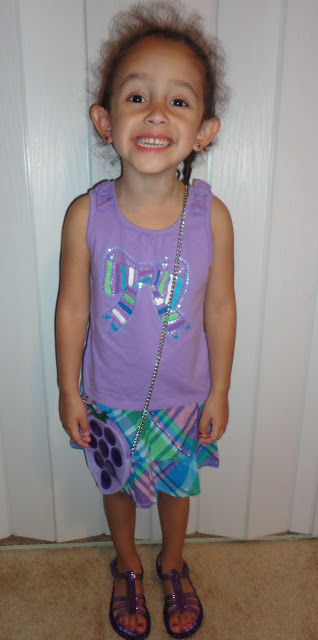 I can't believe i got ALL of this for $115!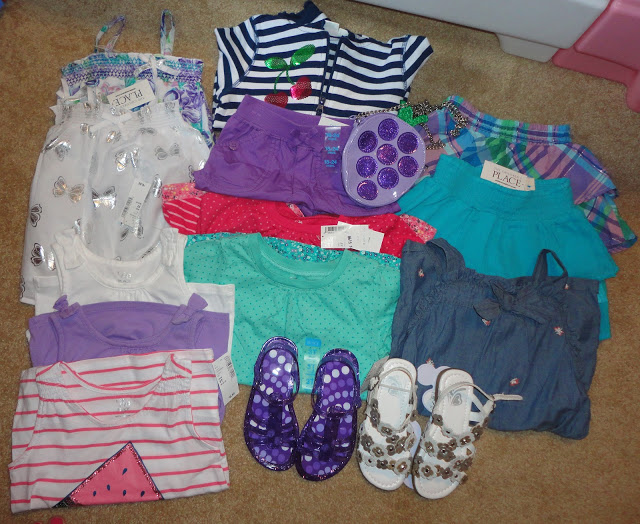 Disclaimer: I did receive a gift card courtesy of The Children's Place to shop their new Summer line but all opinions are my own.